As we all knows that USB drive is the most convenient device for creating bootable media and gradually overtaken CD/DVD's but I have not an idea how to burn ISO to USB using Rufus, if there is any amazing method to burn ISO to USB with Rufus then please let me know, am really in need of help.
Why You Want to Burn ISO to USB with Rufus?
Most of the people want to burn Rufus ISO using a USB because Rufus is one of the best programs to create ISO image on a USB stick, its size is just 1MB, provides everything what 90% people want.
Few of them prefer Rufus ISO to USB because of its fast speed and its efficiency. They use it to format USB flash drives and burn ISO files to USB for creating bootable media for installing Windows 10 or any sort of older version of Windows. So if you are also one of those who want Rufus Windows 10 ISO, then you must go through the below content.
How to Burn ISO to USB with Rufus
Here I am going to mentioned few things that you must have while creating bootable USB using Rufus.
ISO of your choice e:g Windows 10 ISO Rufus
New version of Rufus
8 GB USB stick
Now let'see how to use this software to burn ISO to USB as below:
Step 1: Download and install Rufus, connect clean USB to PC.
Step 2: Rufus will detect the USB automatically; you just need to click Device and choose the desired USB from drop down menu.
Step 3: Now you have to select Boot Selection field as a Disk or ISO image, after this you have to choose Select in order to locate the ISO image that you want to burn.

Step 4: Now choose standard Windows Installation if it's not by default selected then software will auto detect the correct partition scheme according to your device.
Step 5: Give a Volume Label if you want to give it a name of your own choice otherwise you can leave it, we will recommend you to leave the default settings for File system and cluster size.
Step 6: Simply click Start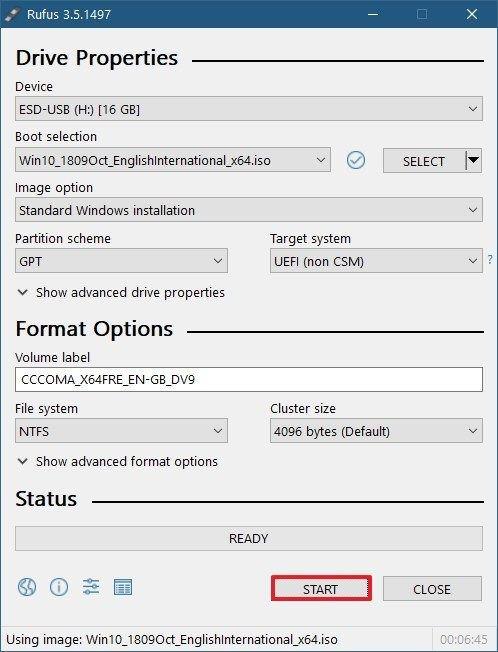 Step 7: Now the tool will start creating an ISO image on USB, after burning ISO file to USB successfully, you can close it and can use the bootable USB.
Rufus is really a good choice because it is free and very handy but its steps are quiet complicated so we will recommend you to try below tool if you want to burn ISO Image to USB with few clicks and want to save your time.
FAQ: People Also Ask about Rufus
Q1. Is Rufus safe?
Yes. Rufus is 100% safe program and it is the NO.1 recommended program on any article, one can utilize it without any hesitation, it does not harm the PC at all.
Q2. What is Rufus bootable USB?
Rufus bootable USB is used to boot a desktop computer and laptop instead of using any CD/DVD. Rufus bootable USB is the most convenient and popular way to install Windows.
Q3. Can Rufus create multi-boot USB?
Yes, you can create not only a USB flash drive carrying multiple versions of Windows with Rufus, but you can also include multiple versons and distributions of Linux.
Extra Tips: How to Burn ISO Image to USB with PassFab for ISO
No doubt Rufus is one of the most famous tool for preparing bootable media but PassFab for ISO is extraordinary because of its performance, speed, compatibility and reliability. It let you prepare bootable USB not only on Windows but for Mac also, with a single tool you can take lot of advantages, it is free of viruses and expert rated it 5 out of 5.
This award-winning software comes up with 95% success rate and easy to use. If you are one of those who is looking for perfect software that you can trust for its honesty and integrity, then look no further than PassFab for ISO, because we will be with you before, during and after all the sales.
Just with one click you can create bootable USBCD/DVD, it doesn't require any rocket science, just simple steps to follow.
Step 1: First you have to download PassFab for ISO, after downloading install and launch it for seeing its main interfac. Now you can choose to download system ISO or import local ISO file.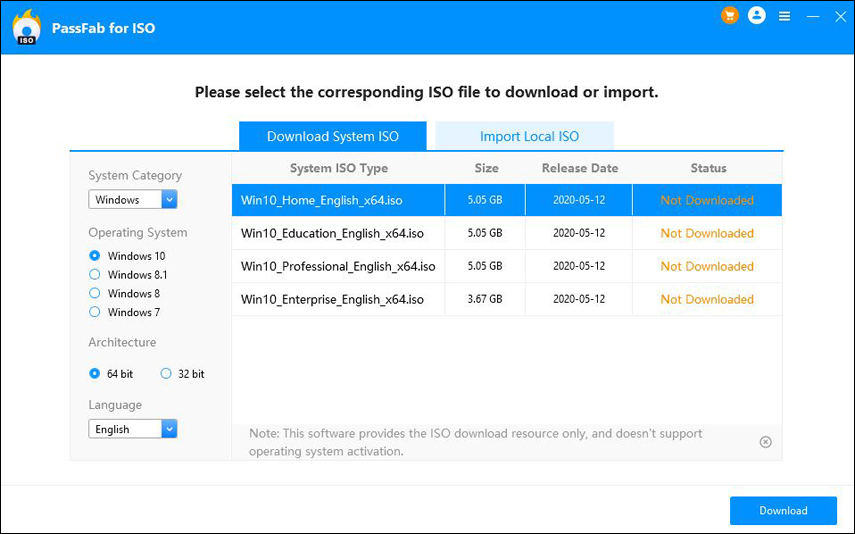 Step 2: Now you have to choose USB flash Drive as a boot media and choose Burn button. You will got a notification that all your USB data will be erased, you just have to click Continue.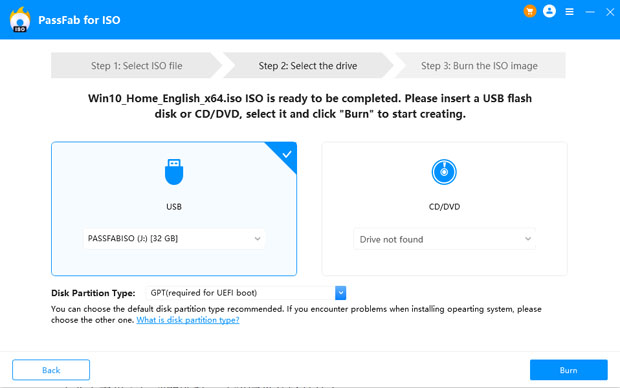 Step 3: In the 3th step, after erasing data, the tool will start to burn bootable disk.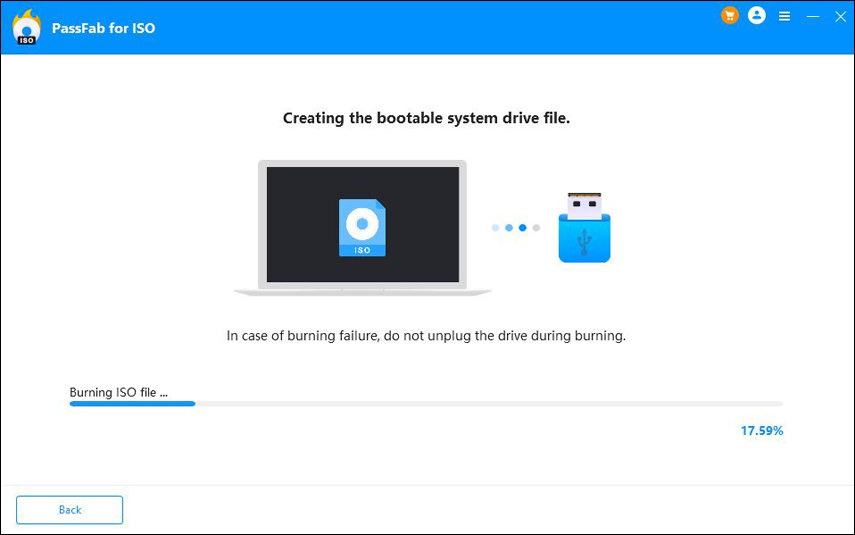 Step 5: Finally, the drive is successfully burned, hopefully now you have a better overview of burning a bootable USB flash drive.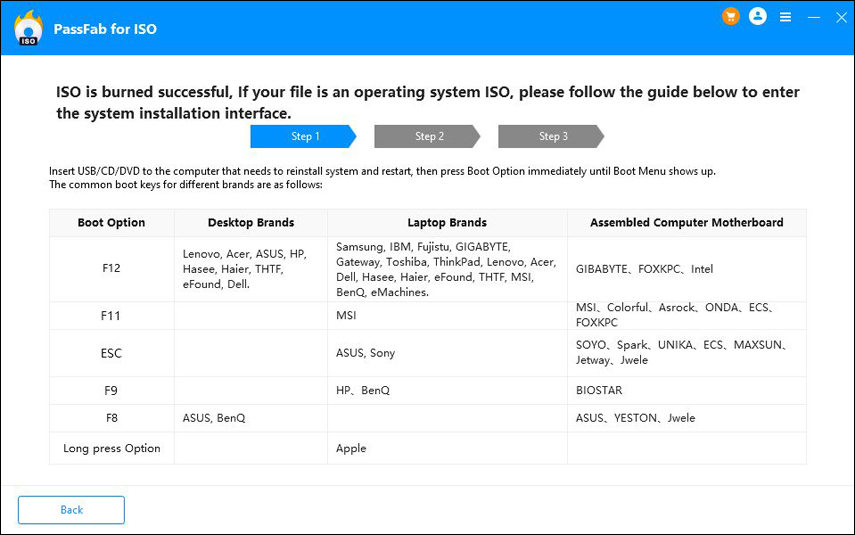 Final Thought
This article is mainly about ISO to USB Rufus but we have also mentioned an extra tip PassFab for ISO for burning ISO Image to USB easily, even youngsters can easily make the USB bootable because of very simple steps. It's totally up to you to go after for Rufus or PassFab for ISO. If you have any questions please feel free to leave it under the comment section, we will get back to you as soon as we can.