Are you looking to recover or reset iTunes backup password but don't know how to go about it? Generally, iPhone users setting up a backup password is essential in order to encrypt your backups in addition to enhancing password security. It can get difficult if you are locked out of the database and have no idea on how to reset encrypt iPhone backup password. But don't worry, there are different ways to go about it.
Part 1.  How to Reset Your iTunes Backup Password Online
In case you simply want to learn how to reset iPhone backup password, you are in luck.  Apple can help you reset the password in a few simple steps. This will help you get rid of the old encryption on your files and update your device with new encryption and backup to enhance security for your data. The steps to achieve this are listed below.
1. Using iTunes
Note: This method only works if you have not forgotten your password before you forget it.
Step 1. Open iTunes on your device, it is recommended that you use the latest version for this purpose. Then, use a USB cable to connect the device to your computer.
Step 2. Click the iPhone option when it is visible on the top left-hand corner of the iTunes window.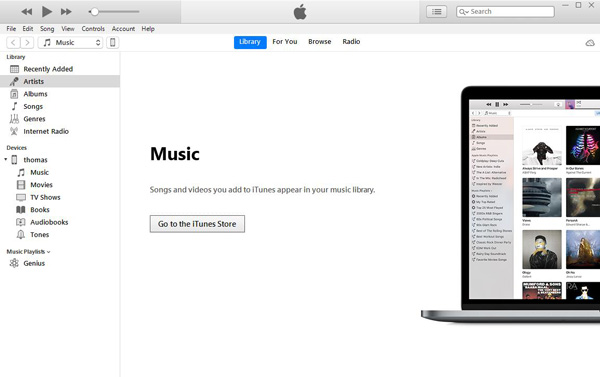 Step 3. Go the summary screen, and select the "encrypt iphone backup" option under the Backups Section.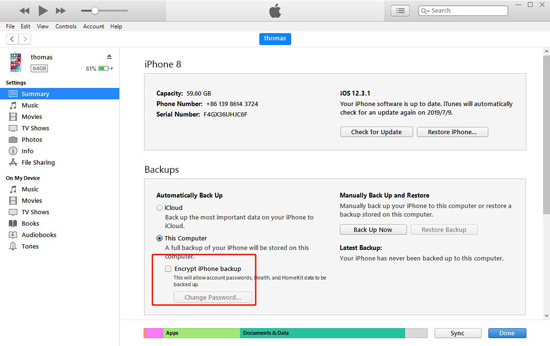 Step 4. Once this is done, you will be asked to make a password. Confirm it. Then, iTunes will immediately encrypt all your previous backups.
Step 5. Finally, make sure that the encryption backup process has been successful.
After that, select the "Devices" tab and you should see the following window pop up and simply click OK to exit the iTunes window.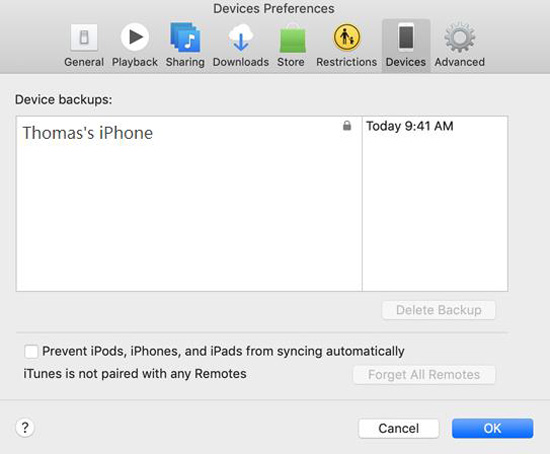 2. Reset All Settings
Note: This method will not clear all your data or app on your iPhone, but will erase settings such as Language and Home screen layout, etc.
Step 1. Enter your iPhone and go to Settings > General.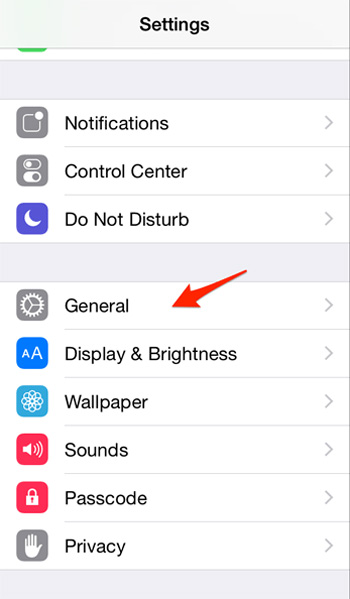 Step 2. Click "Reset" option to move on.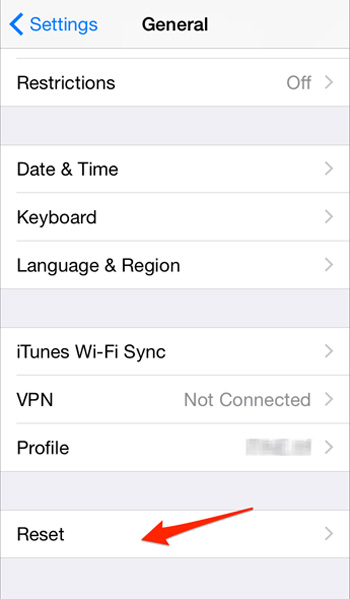 Step 3. Click "Reset All Settings". You have to enter your iphone passcode to confirm the operation.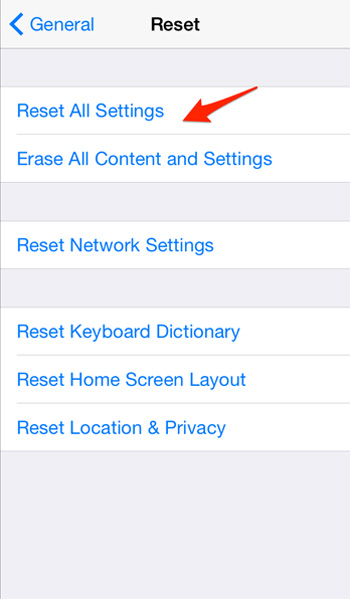 Part 2. How to Recover Forgotten iTunes Backup Password
As you can see, reset the backup password with the official way have some limitations. Re-download all your app and re-enter all your password is not an easy thing. In order to retrieve these encrypted files, you will have to make use of third-party software. Fortunately, there is a way to recover your forgotten iTunes backup password which is using PassFab iPhone Backup Unlocker. This is because this process is extremely hard to crack and cannot be done on your own. After knowing that, let's focus on recovering password.
Step 1. Download and install this software on your respective device.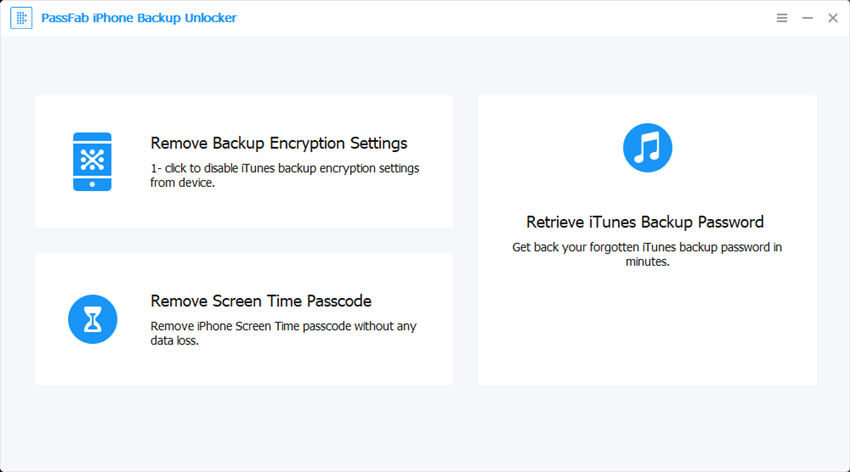 Step 2. Use a USB cable to connect your device to your computer and choose the "Retrieve iTunes Backup Password" option.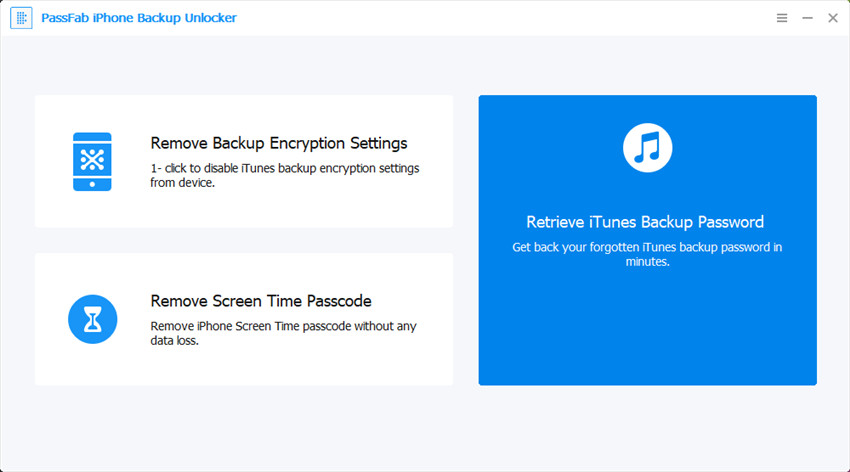 Step 3. This will result is all your backup files being displayed. Once the files are listed, choose a mode. Dictionary attack for instance, and then click on Next.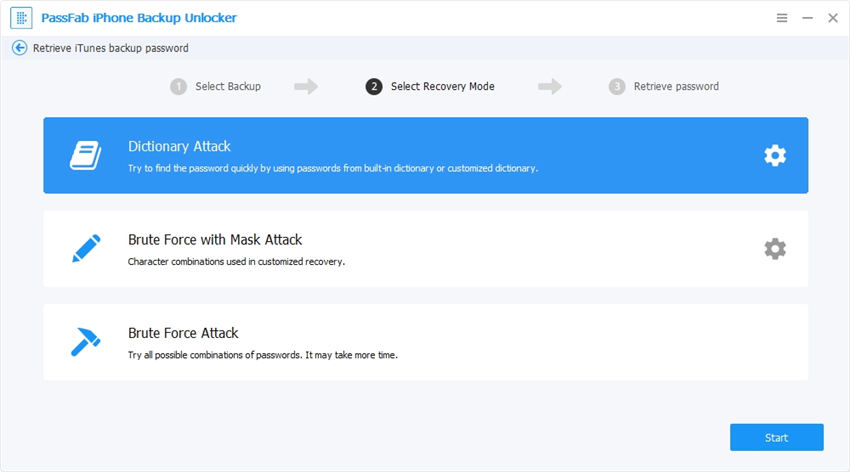 Step 4. The software will then set to work to find out your password. This can take any amount of time from minutes to hours, depending on how complicated your password was.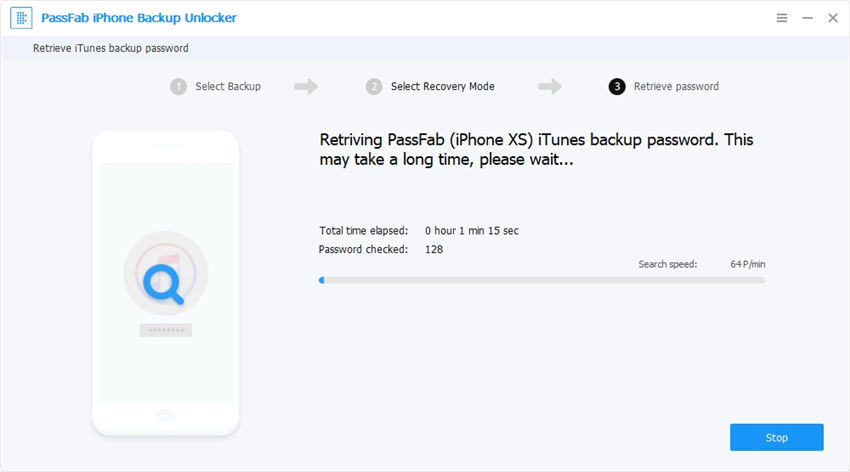 Step 5. Once identified, the password will be displayed in a dialogue box on your screen.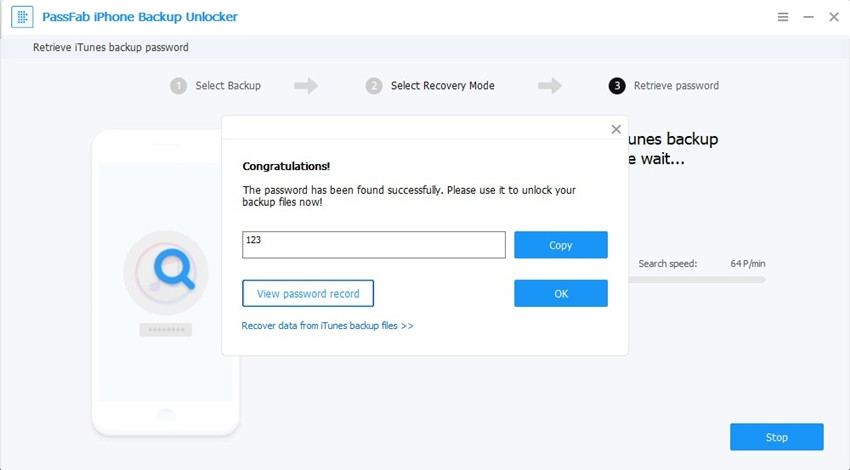 Alternatively, you can choose the PassFab method where you can change your iTunes backup password using the factory reset option. This is far more convenient because these settings can be accessed from your regular iPhone or iPad reset options under General settings.
Summary
It is important to remember that the only way you can use an already existing iTunes encryption backup to retrieve your data is if you have not forgotten your password. Without the password, you cannot gain access to or recover any data from a given iOS device that has been encrypted. This prevents you from gaining access to your backup files as well.
Of course, you could try to guess in case you forgot iTunes backup password but using PassFab iPhone Backup Unlocker is so much more efficient. You can use all three premium features offered by PassFab to restore your data in no time, proving that PassFab is one of the best tools out there for the job. All you need to do is to install PassFab, and follow a few simple steps. It's that easy!