"How do I create a Password Reset disc or USB. After a few months without use, I am now unable to sign-in on my HP laptop because it does not recognize password. When I select the Reset Password function, laptop requires a Password Reset disc. How to create it? Thanks."
Believing there are many users have the same problem, frankly, create a Asus recovery disk is the best way to solve the problem. Moreover, expect using the password reset disk you can also reset the password without it. Without delay, let's get started.

Part 1. How to Reset Asus Laptop Password with Password Reset Disk
As we mentioned in the first paragraph, the best way for Asus reset password is using recovery disk. If you locked out of your computer and didn't have a bootable disk, the only way to burn the password reset disk is by using Windows password recovery tool, which like PassFab WinKey easy to use and fast running. Keep reading to know how to create the recovery disk and use it to reset the password.
It allows you create Asus recovery disk Windows 11/10/8/7.
Step 1: Launch PassFab 4WinKey after installing it. Take a vacant USB Flash Drive and plug it in the PC. pick out "USB Flash Drive" now from the main interface. Hit on "Burn" then.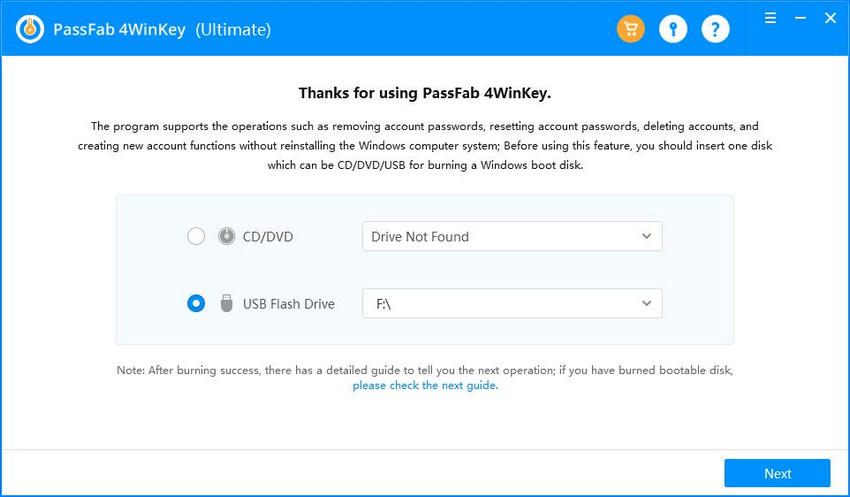 Step 2: When the USB burning process gets completed, make sure to remove it and insert in your locked Asus laptop. Next, restart your laptop and press "F12"/"Esc" for boot menu interface. When it appears, choose USB drive as the boot media and hit enter.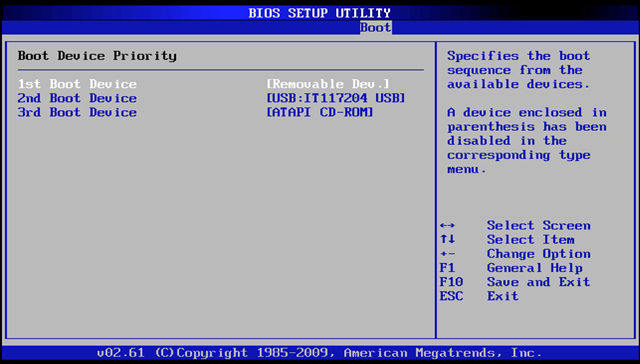 Step 3: Opt for the Windows version now and then choose "Reset your password". Move to the "Next" button now.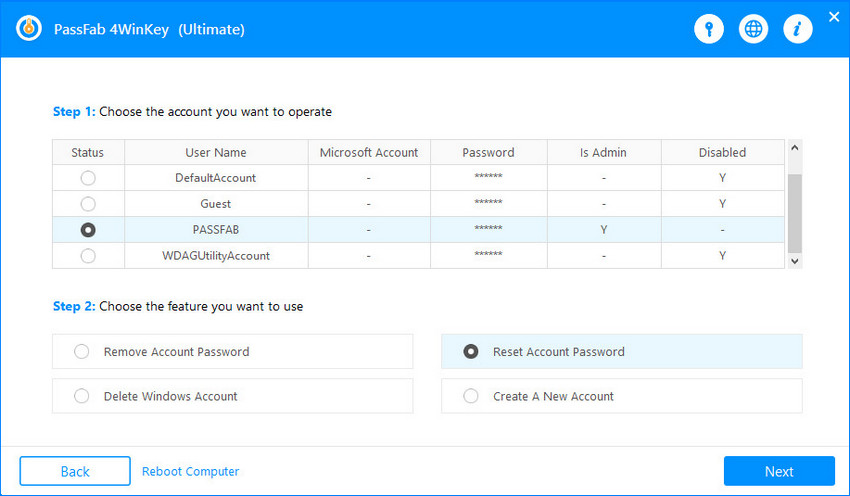 Step 4: Select the user account and look for your username displaying in the name box. Feed in the new password and then hit on "Next". Hit on "Reboot" followed by "Restart Now" lastly.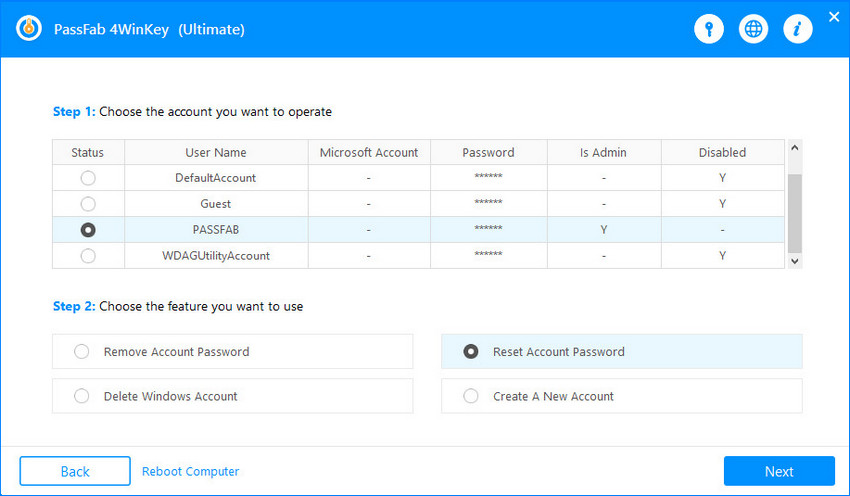 Part 2. How to Reset Asus Laptop Password without Password Reset Disk
Before reading the tutorial, I have to warn you that the free ways have their disadvantages which I displayed below. If you are looking for a comprehensive and professional Windows password recovery tool, please back to part 1.
1. Using Command Prompt
We know it's natural to forget passwords, so without losing your control, you can surpass into by getting along with the administrator privilege. Just make use of the following steps to perform password reset on your Windows 10 PC!
Step 1: On the login screen hold down the "Shift" key and then hit the "Power" icon followed by tapping on "Restart".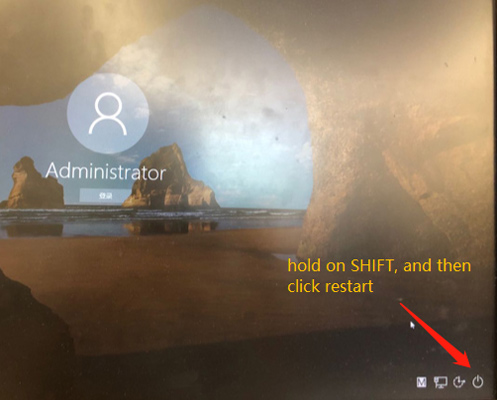 Step 2: on the advanced boot options screen select "Troubleshoot" then "Advanced Options" and then opt for "Command Prompt".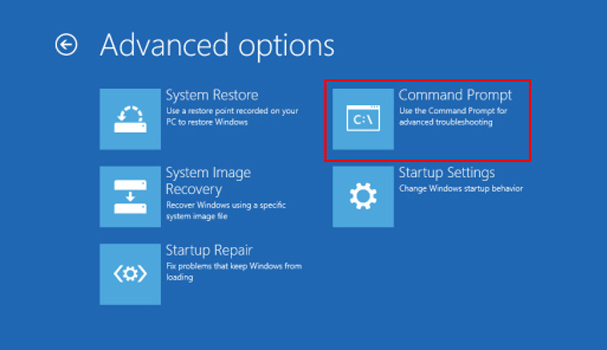 Step 3: you need to execute the commands listed below in the same order respectively followed by entering after every command.
D:
cd Windows
cd System32
ren Utilman.exe Utilman.exe.old
copy cmd.exe Utilman.exe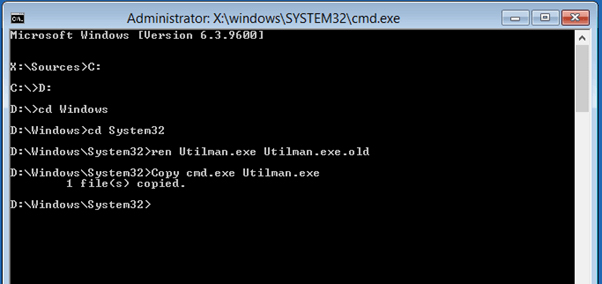 Step 4: Reboot your PC and on the login screen hit on "Utility" icon. This will now launch the command prompt on your screen. Lastly, execute another command line to reset the password and gain access back to Asus Laptop.
net user Administrator Welcome@123
Note: Administrator is username of the account you wish to access. Welcome@123 is the new password for it.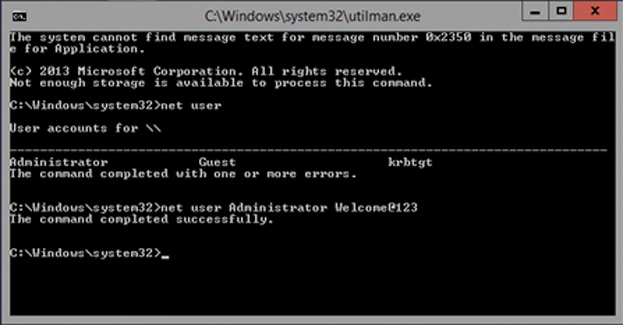 Now, reboot your laptop andenjoy! That was how you can password reset on your Windows 10. In case, you didn't find it suitable, jump on to the next method.
2. Factory Reset
One of the easiest ways of unlocking Windows laptop is by performing a permanent Factory Reset. While, the step can easily to perform but chuck out all the contents and folders, files will be removed. So to understand how to unlock Asus laptop password, factory reset your Windows 10 using the following methods.
Step 1: Simply visit the Windows 10 login screen. Now, tap on the "Power" button and tap on "Restart" while ensuring that you don't lose out on pressing and holding the "Shift" key from your keyboard.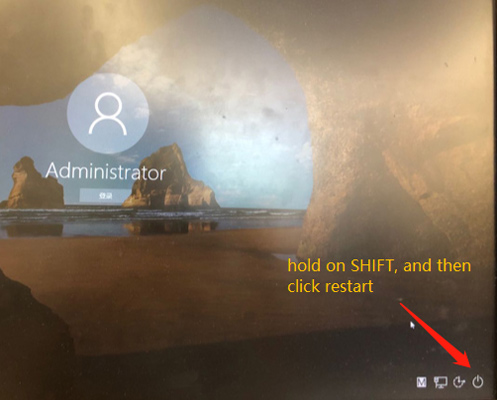 Step 2: From the following screen, you will notice the "Choose an option" will appear. Just tap on the "Troubleshoot" option and select the "Reset Your PC" then tap on the "Reset everything" tab.

Step 3: The Reset option prompts the laptop to restart. Once restarted, click on "Fully clean the drive". Now, click the "Reset" option to head on to factory reset your Asus Windows 10 laptop.
Note: It may take a while to execute the factory reset process to get executed. It must be borne to mind that all your passwords, files, folder and accounts will be removed.
3. Using Microsoft Account Service
The other possible way of unlocking the password for your Asus laptop is by making use of the Microsoft account to login to Windows 10. Simply, reset password using the Microsoft account service. When you enter incorrect attempts, you get to see "That password is incorrect". Make sure you're using the password for your Microsoft account. If you can't remember your password, you can reset it from the lock screen or at account.live.com/password/reset. Just tap on "OK".
Click on the link of "I forgot my password" that appears under the Password box. The screen for resetting the password will appear.
Optionally, users can opt to visit to account.live.com/password/reset by making use of any web /powser on a working PC or phone and press on I've forgotten my password. Then, proceed with the on-screen prompts to reset password of your Microsoft account.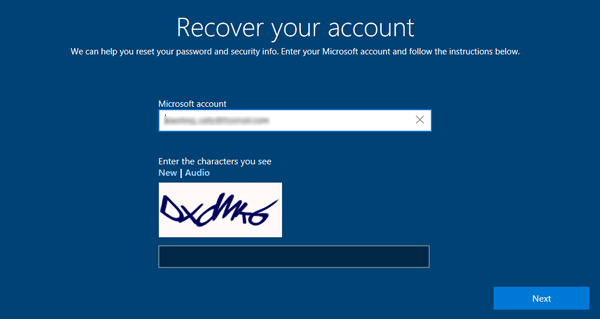 Now use the new password for signing in to your Windows 10 and tada!
4. Using Other Admin Account
If you didn't forget your Asus laptop login password, then you can use this way to reset the password.
Here is how:
Step 1: Login your computer with other accounts. Such as Guest, User or Administrator account.
Step 2: Press Windows Key + R to open the "Run" command and type "compmgmt.msc" to enter Computer Management interface.
Step 3: Click "Users and Local Groups" > "Users" and you will see all your Accounts. Then right click the main account and click "Set Password" option to reset your password.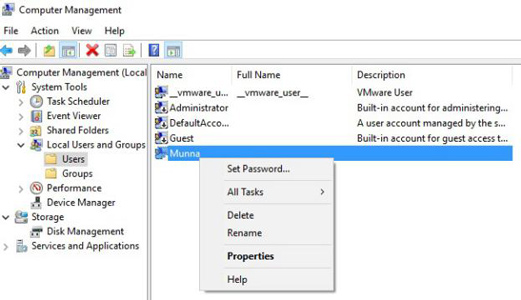 Step 4: Remember to save the changes and then you were required to enter the new password after rebooting your computer.
Conclusion
Now that you even forget your password, you know the best thing you can look up to. As, by now you must have been enlightened with a couple of handy methods, beneficial in unlocking Asus laptop password. Although, all these methods demand for manual attention, for a much hassle free service, place your trust to PassFab 4WinKey – an amazing solution you can get. This software is rightly made to cater all your needs and helps changing, removing or resetting password as well!