How to Reset Password on Lenovo Laptop Windows 10
Windows has a wide range of security features while setting a password. You can set a picture password, text one and PIN password on your Lenovo laptop. When you want Lenovo Windows 10 password reset, you need to have the authorization. For resetting password, you need to use a reliable software like PassFab 4WinKey and get the issue fixed.
Part 1. How to Reset Windows 10 Password on Lenovo Laptop
A password reset disk is created for your computer and is not downloaded from anywhere else. You need to create it on the local computer before losing the passcode. If you don't have a pre-created password reset disk for that computer, you might need to look for an alternative way. This is not effective for domain computers.
If you are wondering how to reset password on Lenovo laptop running on Windows 10. We have the right solution for you. You can make use of PassFab 4WinKey to make a Windows password reset disk for unlocking your computer. You can also remove, create, reset or change a domain and local password for your Windows 10/8/8.1/7/XP/Vista computer. It has high recovery rate and better performance.
Create Windows Password Reset Disk Using PassFab 4WinKey
As we have already discussed that PassFab 4WinKey is an effective solution for creating Windows password reset disk. Using PassFab 4WinKey, all the restrictions with the system lock are removed apart from recovering and resetting local and domain passwords. Without waiting any longer, let's now understand the step by step tutorial on how to create a reset password for Lenovo laptop password resetting for Windows 10 using PassFab 4WinKey.
Download the software on your computer. Once the download process is over, install the program and then run it.
Now, connect a clean USB drive on your computer and then tap the "Burn" button. In a while the USB drive gets burned and you can tap "OK" before ejecting the USB drive.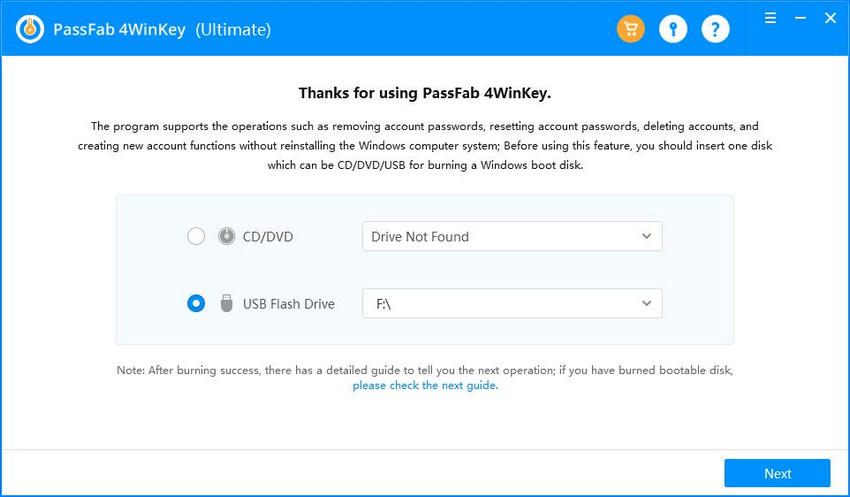 Reconnect your USB drive with your computer that you want to reset password for. Reboot the system and hit the "F12" (Boot Menu) key followed by selecting the USB drive. Tap on the "Enter" key later on.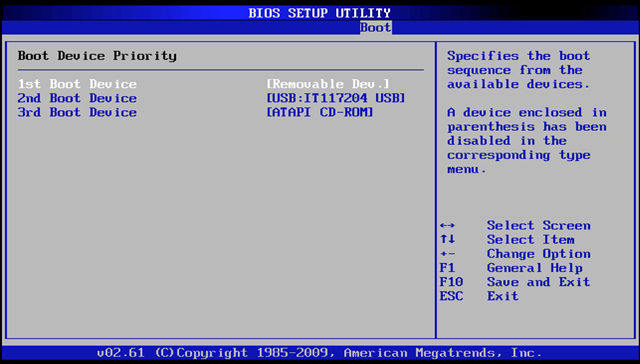 To reset the Windows password, select the preferred Windows i.e. "Windows 10" under the OS section and tap "Next".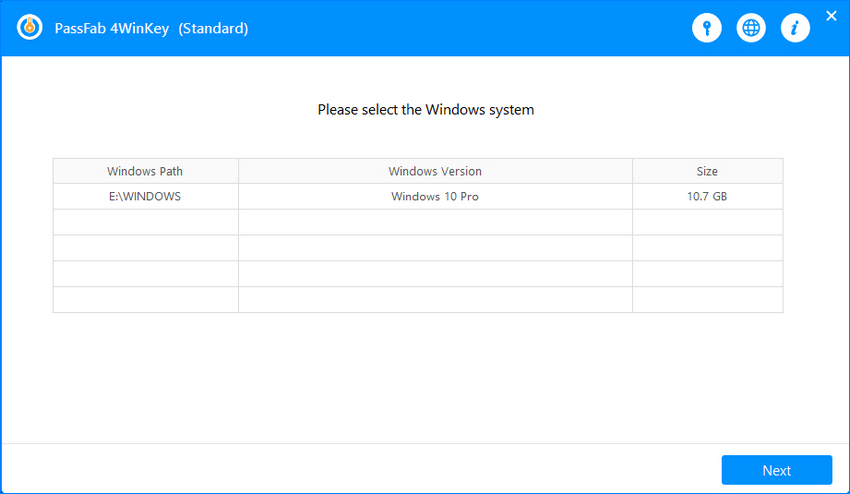 Pick the account type such as Admin, Guest, Microsoft account and see the account name adjacent to it. Press "Next" after that as well.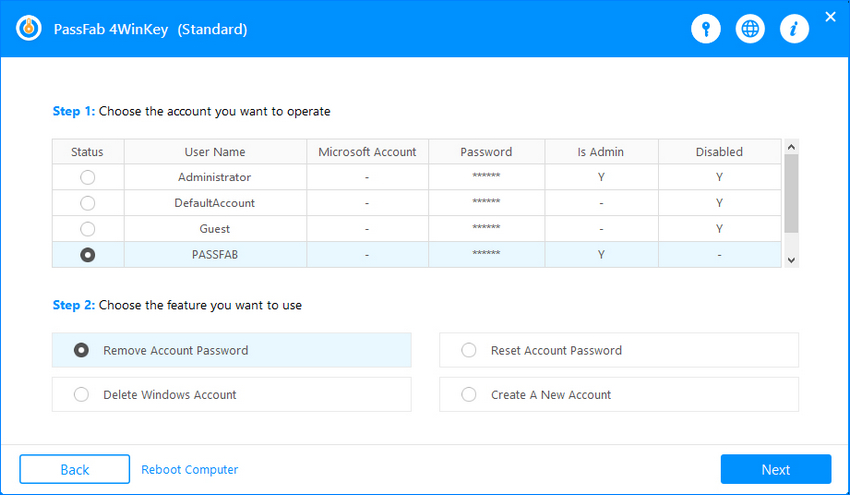 Now, click "Reboot" and "Restart Now". That is all. You now have successfully reset password on Lenovo laptop"s windows 10.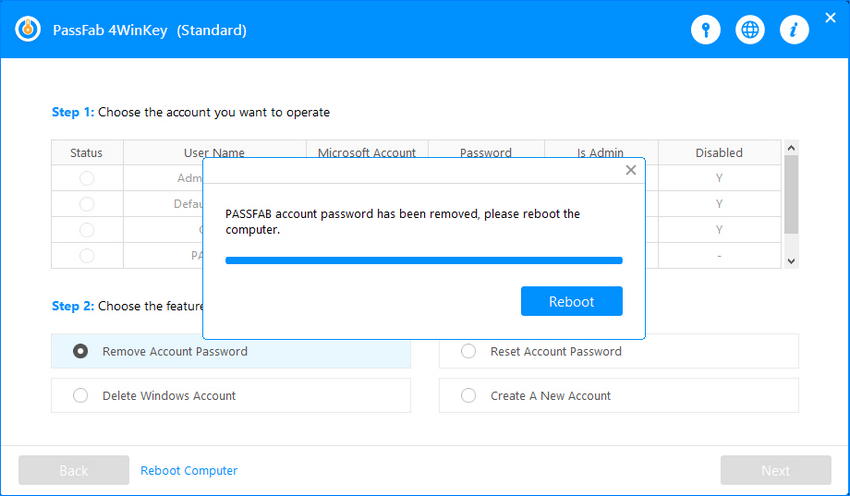 Part 2. Helpful Tips for Windows 10 User
After learning, how to reset password on Lenovo laptop windows 10, it won't hurt you to learn something important to manage your Windows 10 computer. In this section, we are featuring some vital tips that helps you in the long run. In this part, give some tips for windows 10 user.
Secret Start Menu option - for non-tiles "Start Menu" experience in Windows 10 you can right-click over the Windows icon from the bottom-left corner. A textual prompt will guide you to pick Apps and Feature, Run, and Search.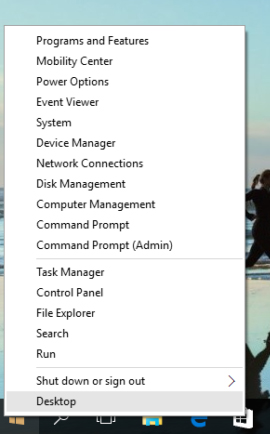 Activate Slide to Shutdown - Right-click the desktop > "New" > "Shortcut".Now, you need to feed the line of code "%windir%\System32\SlideToShutDown.exe" as it is (without quotes) in the new popup window. A clickable icon will be created on the desktop which you can rename. Double tap the new icon for prompting a pull-down shade. It will shut down through slide-down. Use your mouse for dragging the screen down.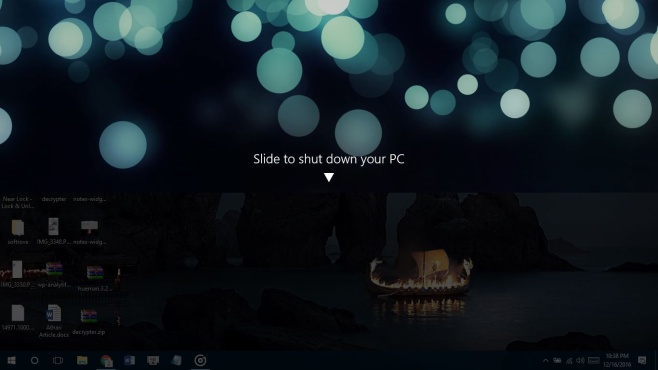 Desktop Button - you can track it down at the bottom-right corner of the screen, which is actually hidden. A tiny sliver of an invisible button shows it off. You can hover or click over the corner to see the Desktop button. You can also go to "Settings" > "Personalization" > "Taskbar" > "Use peek to preview the desktop".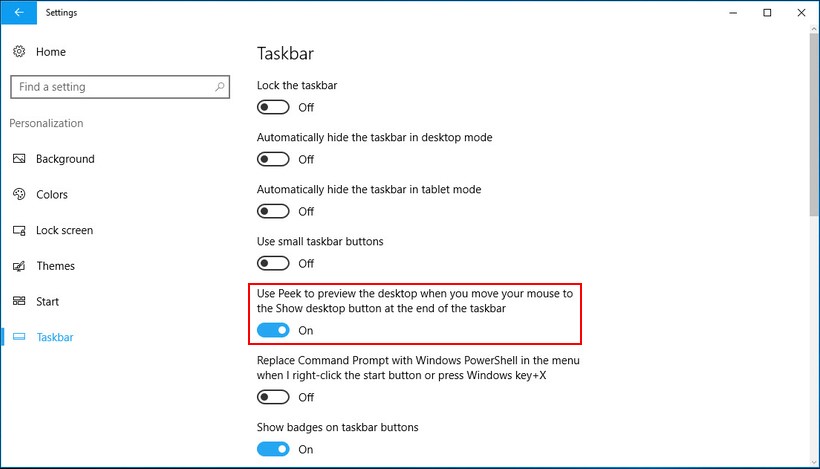 To Rotate the Screen - For rotating the screen press "Ctrl" + "Alt" along with any arrow key together. With down arrow - screen is flipped upside down, left or right arrow - 90 degree rotate and up arrow moves back to original orientation of the screen. Alternately right-clicking desktop background > "Graphic Options" > rotate your screen as you desire. It is applicable for Windows 7 and 10.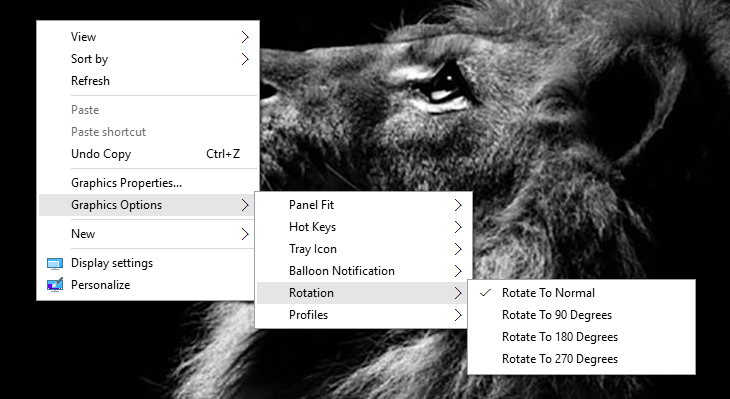 Drag down to Pin Windows - drag any window to any side to let it fit quarter of the screen. Dragging the screen to any border while using multiple screens, you need to wait until the prompt signal appear and inform whether the window will open there or not. The Windows key along with any of the arrows can yield same kind of results.
Conclusion
Now that you have been through the entire article, its prominent that PassFab 4WinKey can only help your Lenovo to reset password on Windows 10 without any glitch. No matter which computer model or operating system you are using, this powerful tool will help you resolve windows password troubles. Besides, this tool can also enables you to recover the password if you just don't want to reset it. If your are searching for more windows password information, please visit the PassFab.com.