"I forgot my old dell laptop password. Is there a way to get it back because it had my documents?"
There is a reason you landed on our page and we know that pretty well. You must forgot password on Dell computer. Don't worry it happens to all computer users once in lifetime. As the technology has advanced enough, in order to secure our data we have to choose strong and complex passwords. But with different passwords to different accounts it's hard to remember them all. With the advancement in technology, many tools and techniques have been introduced to reset your Dell inspiron forgot password.
There is no need to contact any computer guy for recovering your lost password, the solutions you will get from us are detailed and easy to implement. The main aim of this guide is to reset your Dell laptop password but at the same time we will make sure that no data loss occurs and which is why we won't recommend to install the OS on your computer again. There are many methods to recover lost password but we will discuss the one which are secured and trustworthy.
Way 1. Change Forgotten Dell Laptop Password with Password Reset Disk
Every time you install new windows you should develop a reset disk. Don't know what's Password Reset Disk? Password reset disk is created at first time when you set your computer. It contains your dell password information that can be used when you lose your password. Now if you are having Password reset disk then changing password for your Dell laptop is the easiest thing in your life. Go grab that disk and get started with the guide.
1. Boot your computer. On login screen if you can't see "Reset Password" option just enter anything in password field and press enter.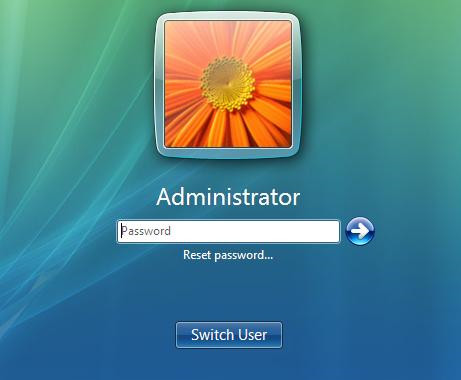 2. Now before clicking on "Reset Password" do insert your disk. A password reset wizard will pop-up. Click "Next".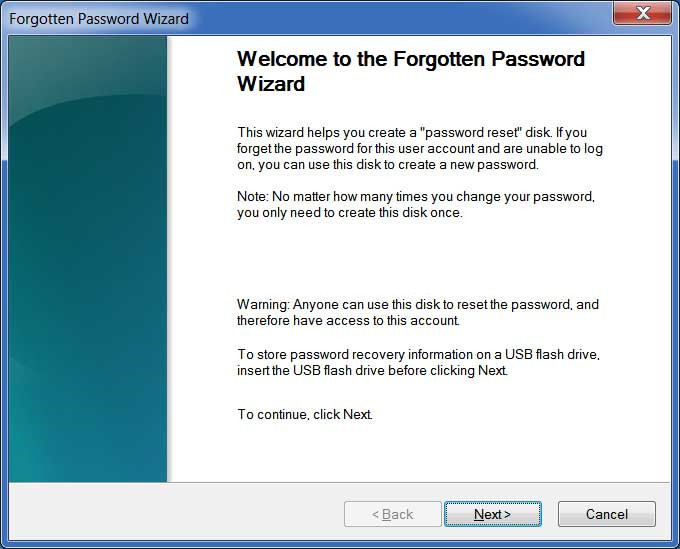 3. You will be asked to select you password reset disk drive from dropdown menu. Select the one and Click next.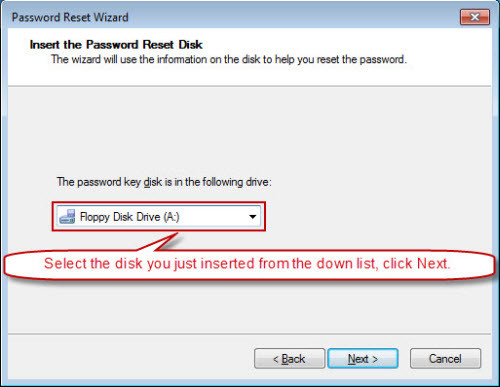 4. Once you click next it will scan for password information through the disk. After successful scan it will ask you to enter new password. Enter that and press "Next" and then Finish.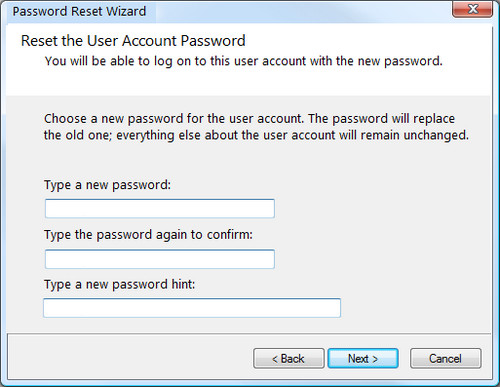 You password has been changed successfully. If you don't believe it you can restart and login with the new password. Yup it was simple with the disk. But if you don't have it don't panic we've got more solutions that does not need password reset disk.
Way 2. Remove Forgotten Dell Laptop Password with 4WinKey
Before contacting Dell Support or Dell Repair shop we recommend you to try our ultimate solution - PassFab 4WinKey. If you ran out of solutions, PassFab 4WinKey will never disappoint you. PassFab 4WinKey is a third party software that recovers your forgotten password with 100% accuracy in no time. It's not too heavy software that might slow down you pc nor it needs any large space on disk. You will be needing another computer to make it bootable. Don't worry there is no rocket science in using PassFab 4WinKey just follow the short guide and we guaranty you, your password will be recovered.
Step 1. Burn PassFab 4WinKey software on any media (USB, DVD, CD) by opening it. Here we are using USB.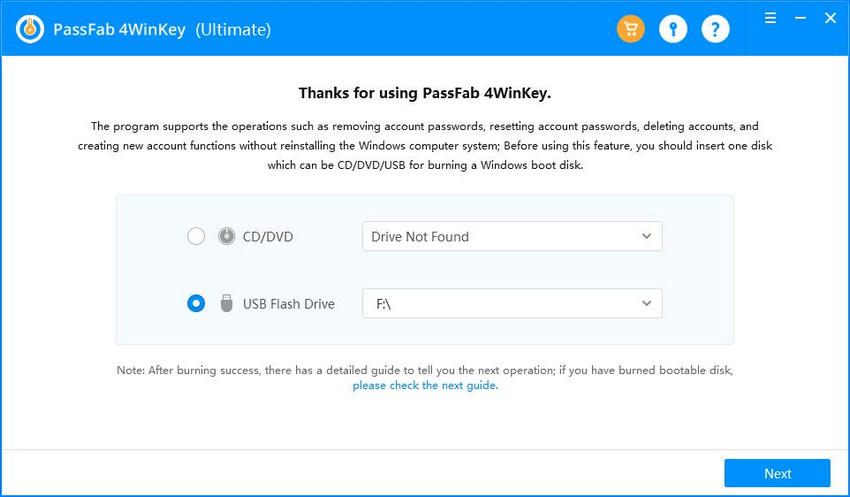 Step 2. A prompt will be displayed after clicking Burn asking to format USB. Click "YES" and burning will start.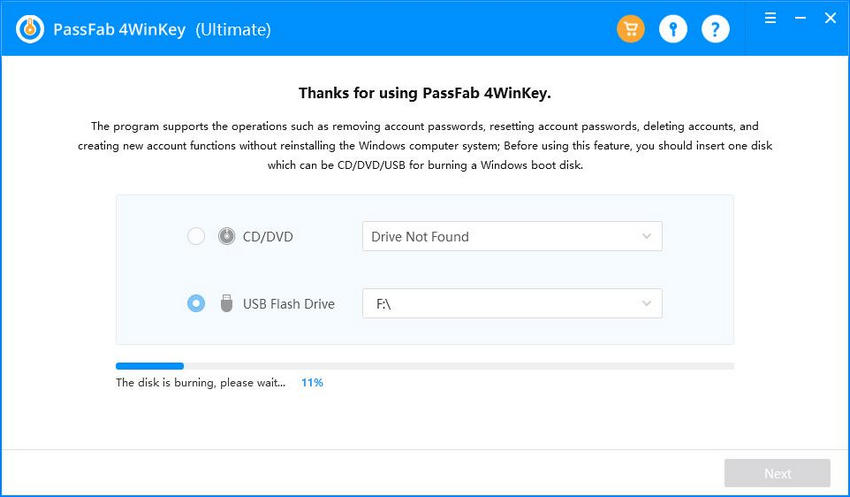 Step 3. This Windows password recovery tool will take some time to burn your drive but as burning completes it will prompt success message on your screen.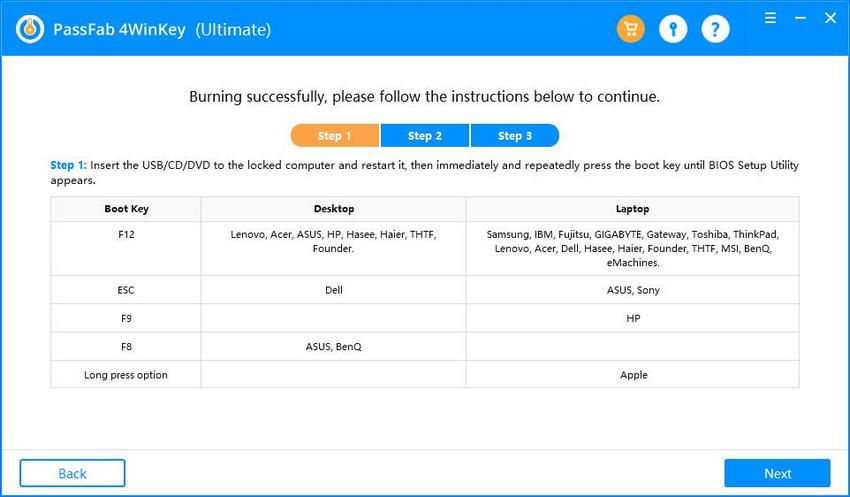 Step 4. Now reboot your system from USB. After successful boot you will see a list of options including your USB/DVD/CD drive name. Locate and select your media. Once you've entered the locked Windows from boot disk successfully you can change Windows password as well.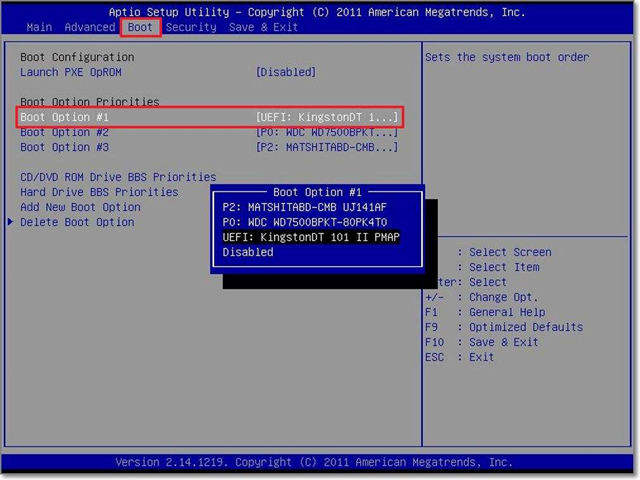 Step 5. Now select your operating system and click "Reset password".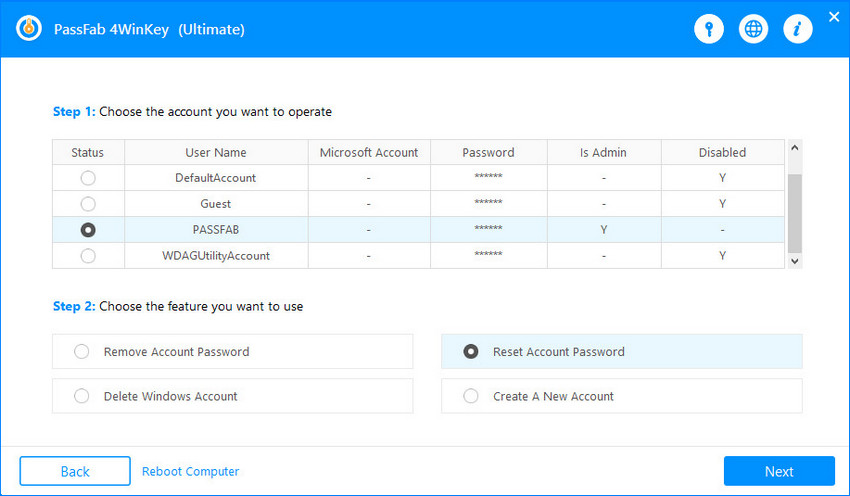 Step 6. After that you will see list of usernames. Go find yours and select and add new password in the box given below and press "Next".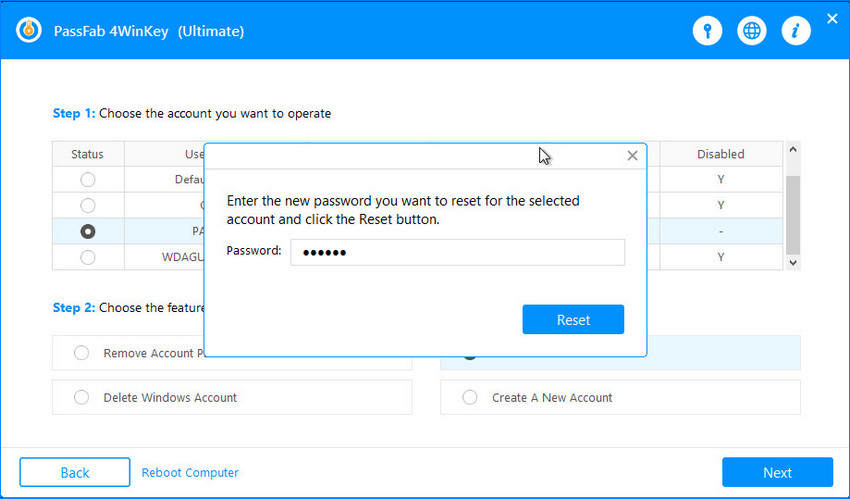 Step 7. After successful resetting click "Reboot" and sign in with your new password. Don't forget to remove media before rebooting.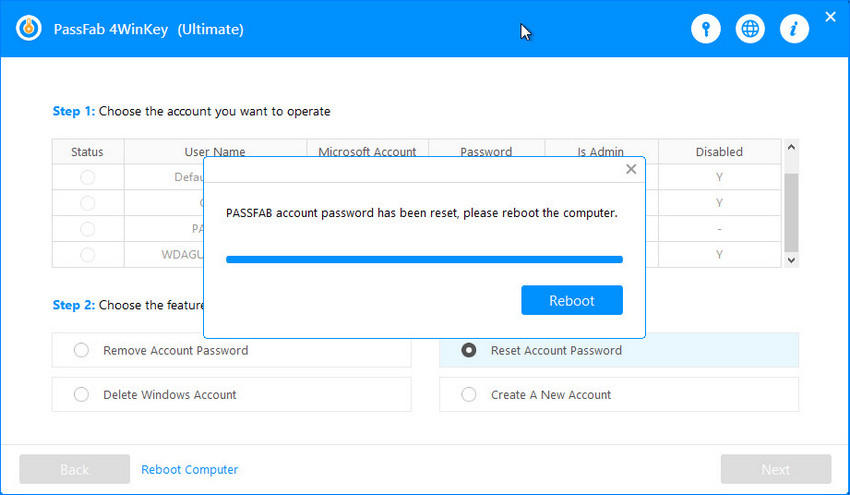 Way 3. Unlock Forgotten Dell Laptop Password with Another Admin Account
People use to have multiple accounts with admin privileges. If you have got multiple admin account on your dell system and know the password for one admin account then you can reset password to other one. It's not hard but it's little tricky. But you can easily reset Windows laptop password if you go step by step.
1. Boot your dell laptop and login to the account for which you know the password.
2. Once your desktop appears press Windows+R. This will open "Run". Type " cmpmgmt.msc" and hit enter. This will open Computer Management Window.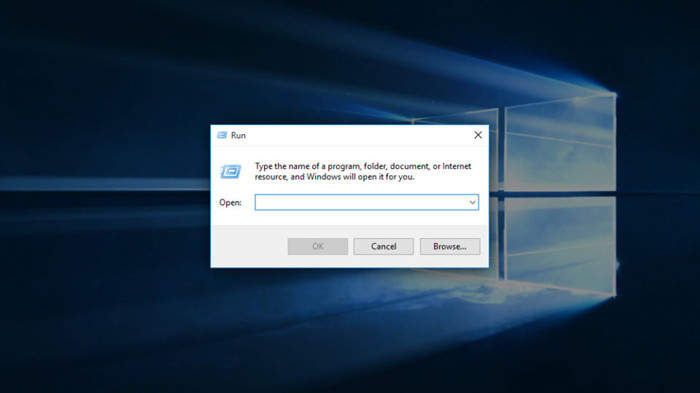 3. Now navigate to System Tools > Local Users and Groups > Users from left panel. You will be shown all users associated with your dell system in right panel.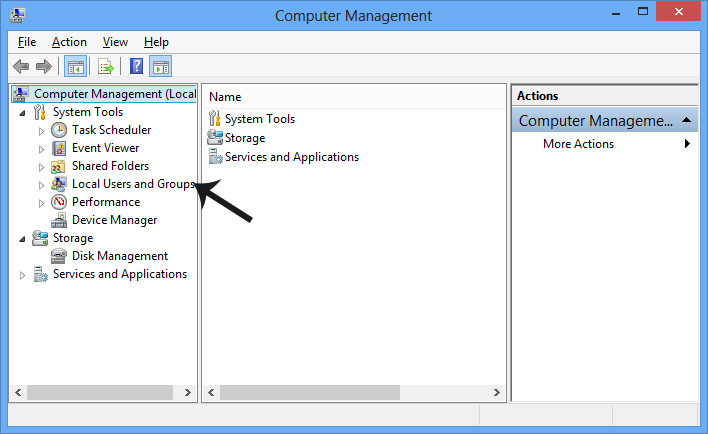 4. Now right click the account for which password has to be changed and select "Set Password".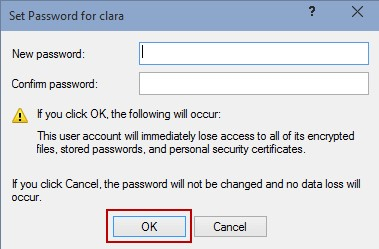 5. It will ask for the new password, choose new password and press "OK".
Now you can restart you pc and login with modified password.
Way 4. Recover Forgotten Dell Laptop Password with Dell Support
If you ever read dell policy they have given you lifetime free support service. So at any stage if you feel your laptop need professional attention you can contact them anytime. They will help you if they have got any solutions for resetting password. Here is the way to contact them:
1. Call them at 1-844-324-2808 from your smartphone or through skype.
2. Press 1 for English or choose any language that you understand.
3. Now if you got any solution from the menu do go for that or press 9 to connect with customer care executive.
Once you are connected to Customer Care Executive you can define you problem to him/her and he/she will definitely help you resolve your problem.
Way 5. Take Locked Dell Laptop to Repair Shop
If you have got dell repair shop near you, you can visit them anytime to get your issue resolved. They will definitely solve your problem but it may cost you hundreds of dollars. They might simply format your laptop and install new windows on it. This will result in heavy data loss. But if you are not sure about what to do then you should definitely contact Dell Laptop Repair Shop.
Sum Up
These are the reliable solutions that has been used around the globe widely. They offers wide range of facilities in small pack. Now with the facility of resetting password with admin account, it is easy to regain all the access to your locked computer. PassFab 4WinKey is the only solution on which you can count on for 100% successful result. How much ever the complex password be? Just use PassFab 4Winkey and it will not let you down.