Dell laptop is a foremost choice for most laptop users because of its convenience and some of the best features. However, sometimes you want to delete the whole record from your laptop like if you want to sell the laptop to someone and want to factory reset it. It becomes difficult for some people to factory reset Dell Inspiron without password. You can easily learn methods on how to factory reset Dell laptop without password. Some of these methods are given below and they are all can be used to Dell latitude 5420,Dell inspiron 15, XPS, Chromebooks and more.
For Windows 11/10/8.1/8: Factory Reset Dell Laptop Widnows 10 without Password
If you are a Windows 8 or 10 user and you have forgotten your Dell laptop's password, you don't have to worry about it because you can factory reset Dell Inspiron 1525 without password. You just have to follow these steps.
Step 1. First of all, click the start button.
Step 2. Go to settings and select "update & security" and reset this PC.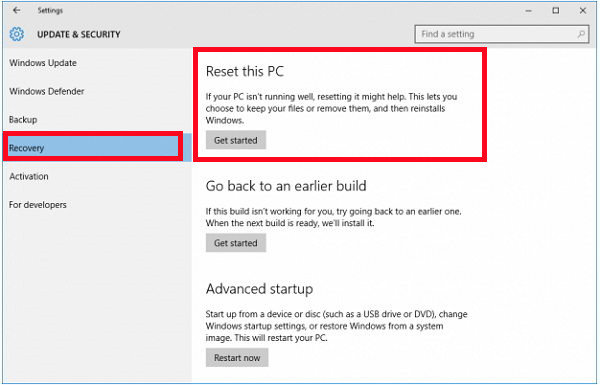 Step 3. Then you will have an option to remove everything and reinstall Windows.
For Windows 7/Vista: How to Reset Dell Laptop without Password
Windows Vista and 7 asks you to enter password while restoring factory settings. If you have forgotten your password then you should remove it by making a CD from another computer you have access to. Get done with password recovery and then you can proceed further towards restoring factory settings. Follow these steps to restore factory settings.
Step 1. Turn the laptop on and press "F8" as soon as you see Dell logo on the screen and then you will see "advanced boot options'.
Step 2. You need to select "repair your computer" and then press enter and you will see "system recovery options" screen.
Step 3. Find the keyboard layout of yours and click next.
Step 4. You will need to give user name and password but if you have removed it then you can leave the field blank.
Step 5. Choose "Dell datasafe restore and emergency backup" or "Dell factory image restore" and "Dell backup and recovery managers" from system recovery options.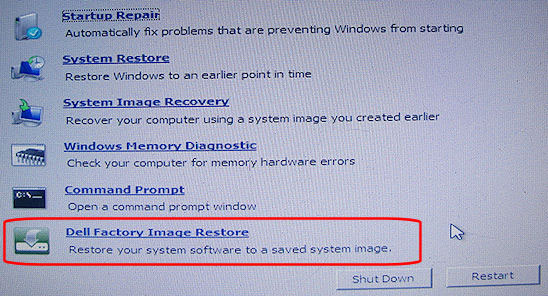 Step 6. Then you need to follow the instructions given to you in order to restore factory settings of your Dell laptop.
Step 7. These instructions will ask you to go "next".
Step 8. Then check the box which says "yes, format hard drive and restore system software to factory condition" and then click "next".
Step 9. The resetting process starts. It might take a few minutes, wait till it is finished and then click on finish.
For Windows XP: How to Reset a Locked Dell Laptop without Password
Follow these steps to restore factory setting on Windows XP of your Dell laptop.
Step 1. Restart your Dell computer and then keep pressing "ctrl + F11" till you see Dell logo appearing and disappearing.
Step 2. Click on "restore and then "confirm".
Step 3. Resetting process will begin.
Step 4. Once the process is completed, click "finish".
Last: Factory Reset Dell Laptop without Password When You're Locked Out
If you are locked out and can't remember your password on Windows 10, you can simply click the power button and then click Restart, then press shift key. You will see a blue screen, choose "Troubleshoot" and then "Reset this PC".
If you can't see the Troubleshoot screen, you can remove the password using PassFab 4WinKey and then get access to the PC to factory reset it without password. This software can easily reset Windows login password on your Dell computer within a few minutes, especially for those users who used Administrator as login password.
Here is the video tutorial about the steps.
Step 1. Download and launch the tool from official website and select click "start password reset to start".

Step 2. Format your USB by clicking "Start burning". Then click "Nexy" to burn the tool on your USB. It will take a few minutes.

Step 3. Now you can use the device to recover Windows password which was used for computer login. Attach this device to your laptop and restart your laptop and press "F12" or "ESC" and it will enter you in an interface called "boot menu interface".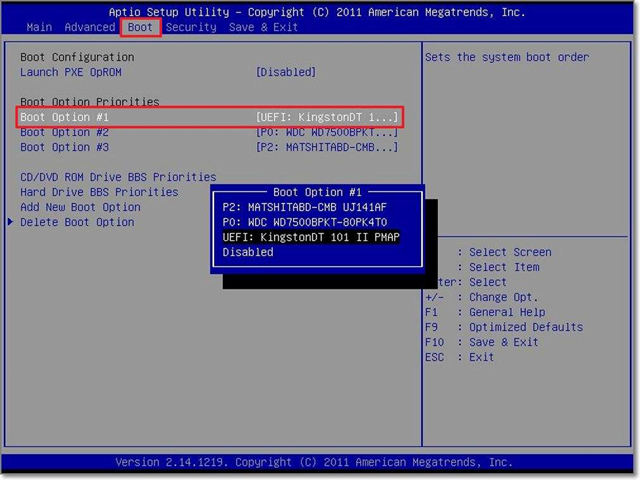 Step 4. Select the operating system you are using on your Windows and click "Next" button.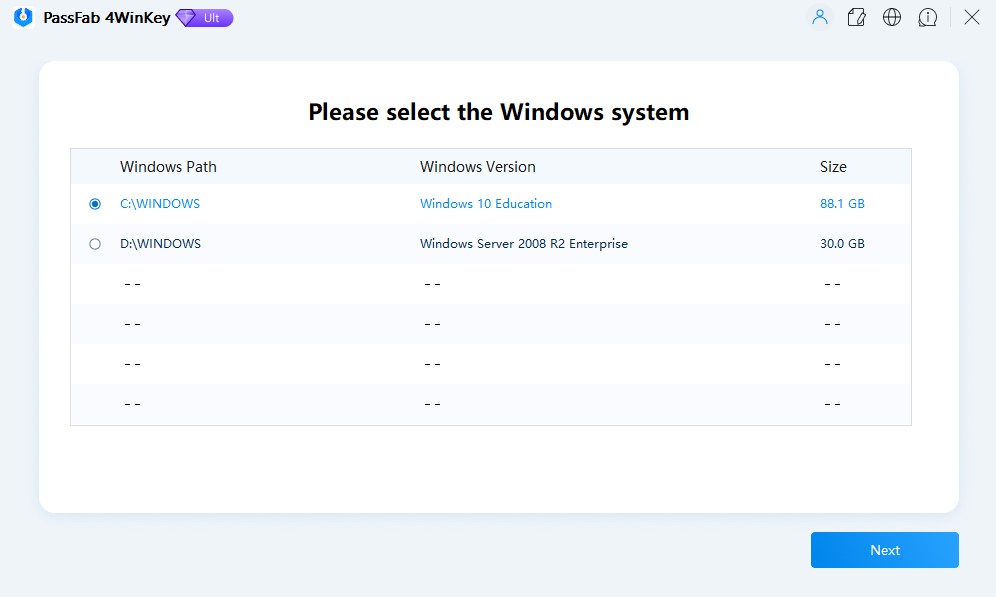 Step 5. Select the locked account from different accounts including guest, admin or Microsoft account and choose "Remove Account Password" to unlock computer without password.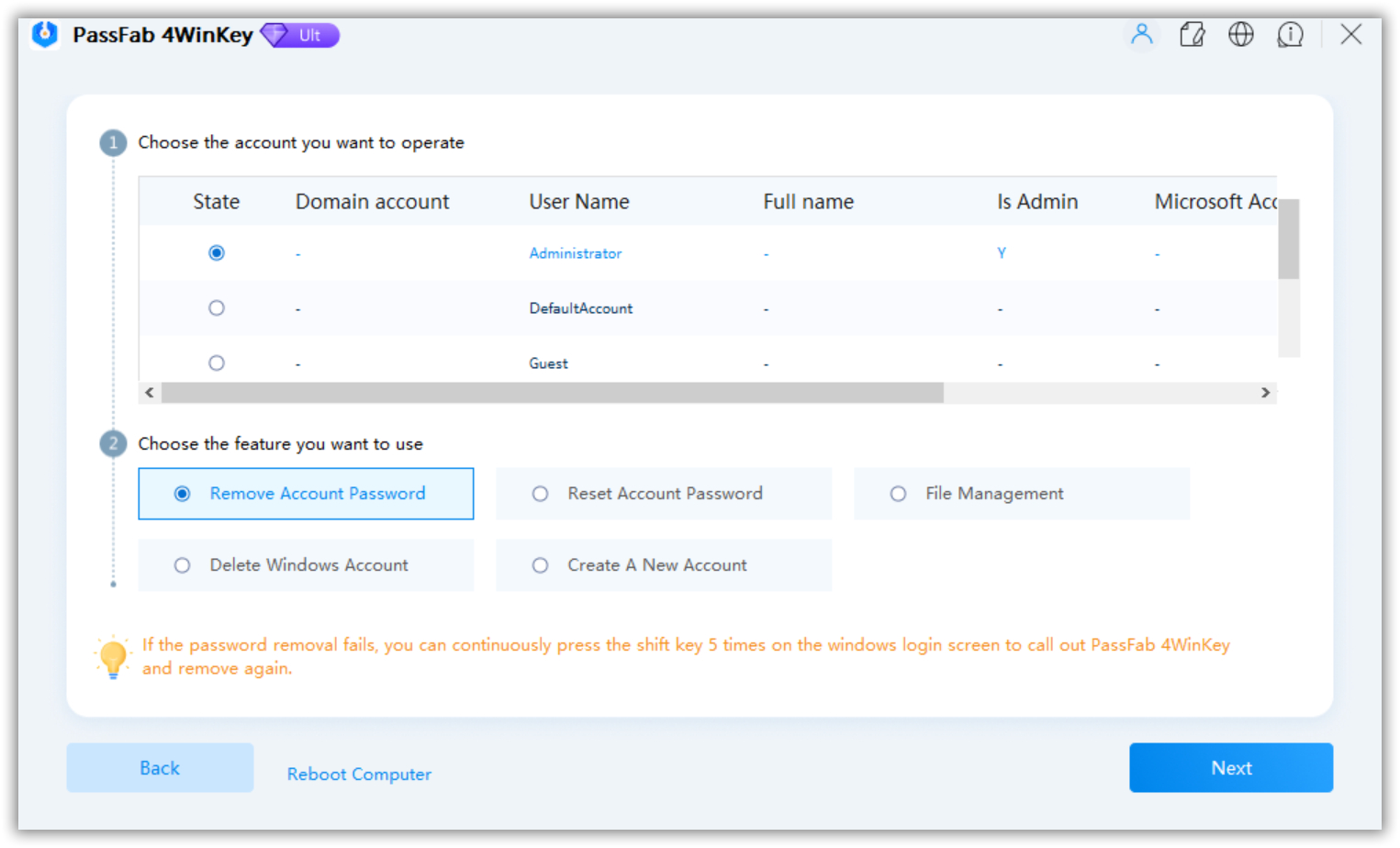 Step 6. Your login password will be removed soon. Now restart your computer to end the process and you are going to sign in Dell laptop without any password.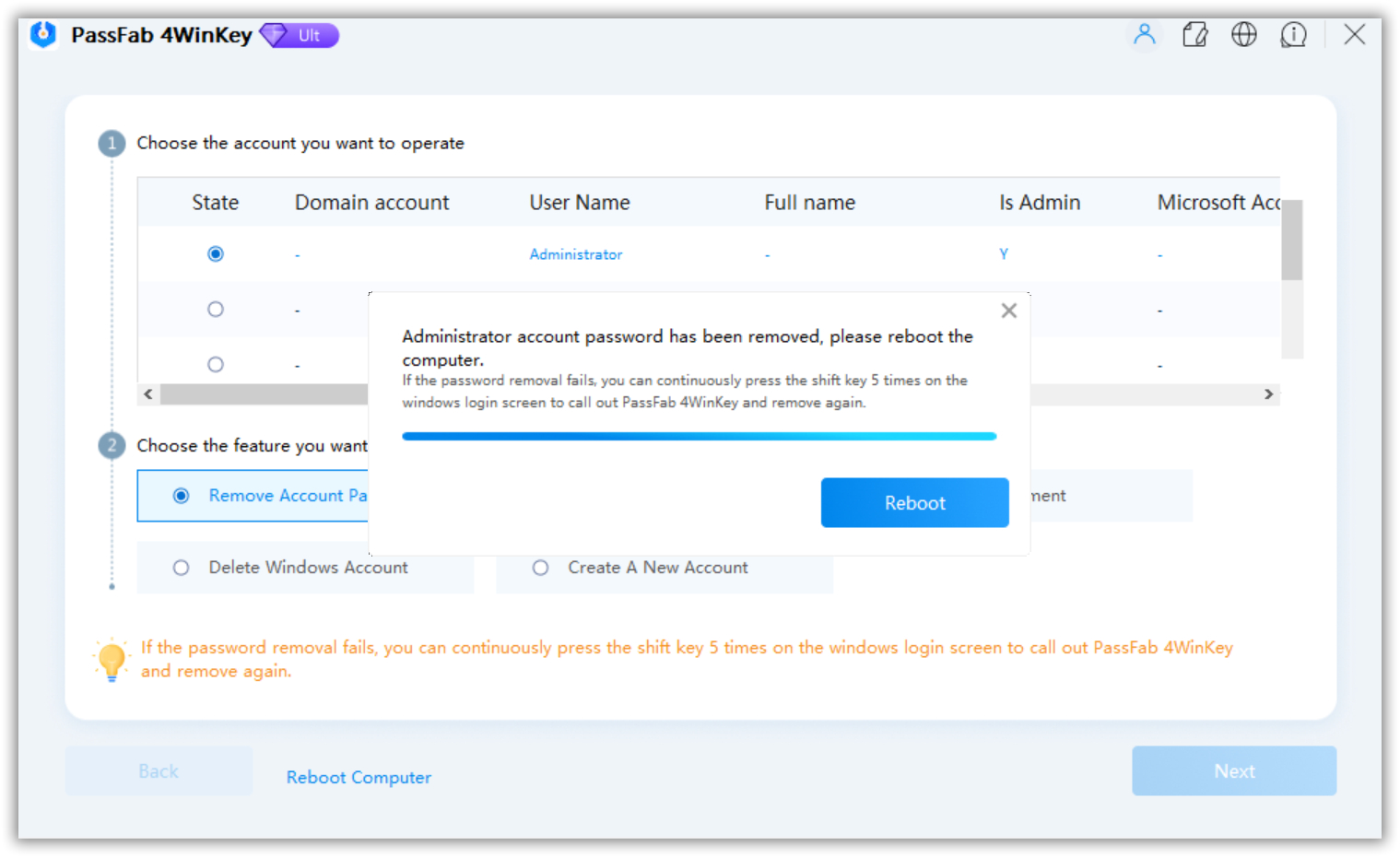 After removing the login password and get access to your Dell laptop, you can factory reset it in the computer settings, do that as the previous parts show.
How To Factory Reset Dell Laptop Without Administrator Password
If you forget your administar password and cannot log in to your Dell, you can try the following:
Step 1. On the login screen, click on the power icon located in the bottom right corner of the screen. While holding down the Shift key, click on "Restart."
Step 2. Your computer will initiate a reboot and take you to the troubleshooting options screen. Click on "Troubleshoot."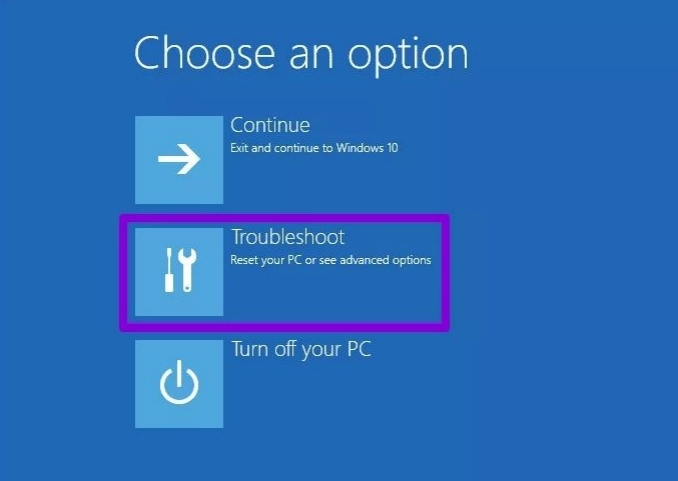 Step 3. Next, you will be presented with options to reset or refresh your computer. Click on "Reset your PC."
Step 4. Click on "Next." The system will restart and begin preparing to reset the computer.
Step 5. On the "Reset your PC" screen, click on "Remove my files only," and then click "Reset."
FAQs
Q1. How do I factory reset my Dell laptop using f12?
1. Restart your system.
2. Press "F12" when the system restarts.
3. Make sure the USB is plugged into the system.
4. You will enter the "Boot" menu.
5. Chose recovery from the USB section from the previous part.
Q2. Can I factory reset the system from BIOS?
Yes, you can factory reset the system from BIOS. However, it is important to note that resetting the BIOS will not erase your data. It will only reset the BIOS settings to their default values.
Q3. How do I wipe my Dell computer clean and start over?
You can try reset this pc option.
1. Click on the Start button and type "reset".
2. Select Reset this PC (System Settings).
3. Under Reset this PC, select Get Started.
4. Select the option to Remove everything.
Summary
If you want to restore factory setting of your Dell laptop, then above mentioned methods are best for you and you can easily restore factory setting and format your laptop. Now you have much better understanding of restoring factory settings of Dell laptop without password.