"Hi, I want to move an existing Xbox Live account to this account I'm posting on but it has given me the error that says the account already has an Xbox Live account. MS made it for me and I would somehow like to remove it. Many Thanks, Mineblock."
Microsoft account has replaced Microsoft Live account for a long time. But, Live account also allows you to access Office Onpne, Outlook, Skype, OneDrive, Xbox Live, Windows store and much more. If you encountered a problem such as I mentioned in the first paragraph, the best solution is to delete the account or just reset it. Wondering how? Just follow the guideline from here and help yourself.
Part 1: How to Delete Your Microsoft Live Account
Before deleting your Microsoft Live account, you need to make sure that you have considered 3 important facts and take action on them. One, you need to check Microsoft billingng servicet. If there is any subscription is active or not, or else it will stop you from deleting the account. Two, check if you have any credit or balance in your Microsoft account or Xbox account. Three, check if you have any Skype credits left or not. Use the credits before deleting your Microsoft account, unless you will lose them. After knowing that, you can start the process now.
Step 1: First you need to visit https://login.live.com/ and log into your Microsoft account.
Step 2: Now you need to click on the "Security" option from your accounts home page.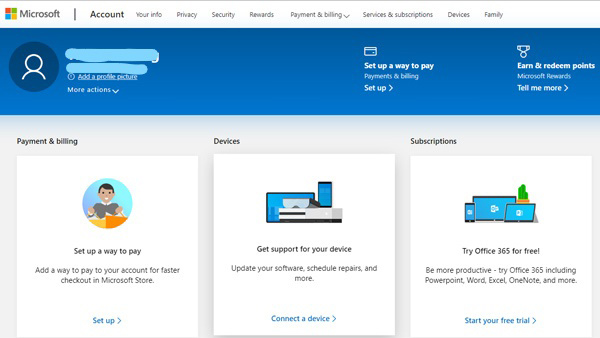 Step 3: From the next page, you need to click on "More Security Options". This will allow you to open additional security options of your account.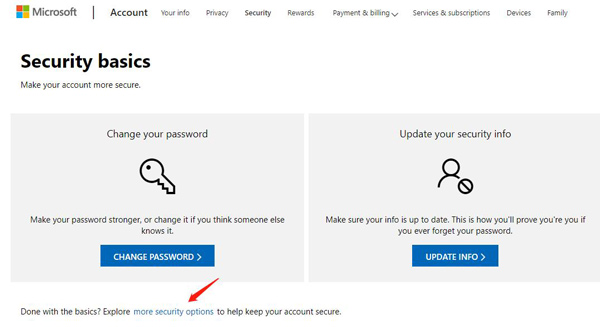 Step 4: Now you will get to the "Additional security options" page and you need to scroll down. You need to select the "Close my account" option from below as you want to delete your Microsoft account.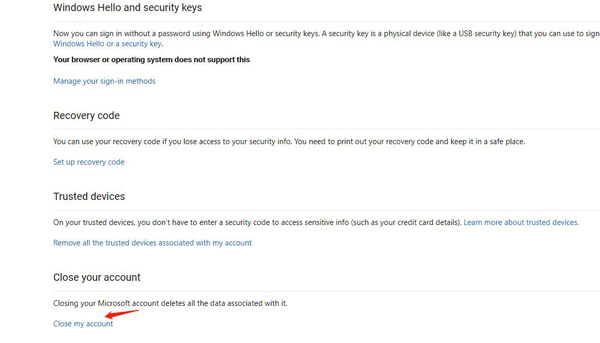 Finally you will get a list of things that Microsoft will inform you before deleting your account. Follow this information carefully and then proceed to "Next" button. Actually this page shows all the things that we discussed before giving you the guidepne on this part.
Part 2: How to Reset Your Microsoft Live Account Password
There are many reasons to delete a Microsoft Live account, one of which is forget Microsoft account password. The offcial way is to reset it. If you just forgot the password there is no necessary to remove your account. As you can see in the last part, deleting your Microsoft account has many disadvantages. So let's take a look at how to reset the password.
Step 1: First thing you need to do is, navigate to the Microsoft Account Forgot Password page. Then you need to provide your email address for resetting the password of that account and click "Next".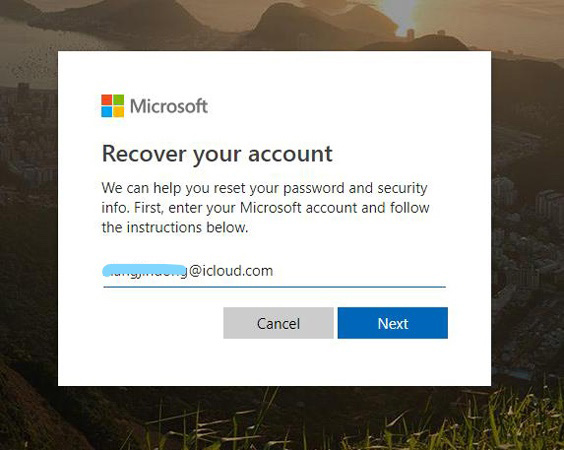 Step 2: Next, you need to enter your email address or phone number that you used on your account before to get verify code. After typing the code, click on "Next".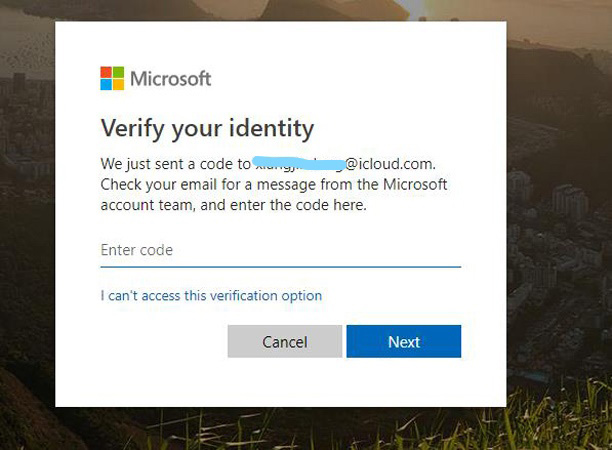 Step 3: Next you just have to provide your desired new password and confirm the password. Then click on the "Next" button.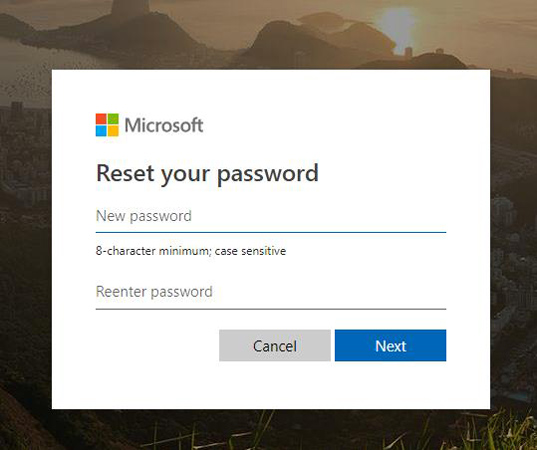 Step 5: Finally you will get confirmation on successfully resetting your Microsoft account password. From now on, you will easily be able to login to your Microsoft account by using the new password.
Summary
In the end, I still want to emphasize that do not delete your Microsoft account casually. Because no matter which problem you were encountered, always have ways to fix it. After reading the post, believing you already know how to address these problems. Sometimes, you need the Windows password recovery tool especially when you forgot login password to access the computer. I'm not saying the free ways too bad, it just has limitation and complicated operation. All in all, if you have any further question please leave the comments below.