Protecting your Excel spreadsheets with passwords is not a rare thing as most people do so to ensure that confidential information such as financial information stored in those spreadsheets do not fall into the wrong hands. However, there could be situations when you forget the password of old spreadsheets simply because you failed to note them down somewhere and you have a bad memory as well.
Fortunately, you can get the Excel password recovery tool to unlock password protected Excel files on your computer. Here are our top 3 Excel password removers listed for you:
1. PassFab for Excel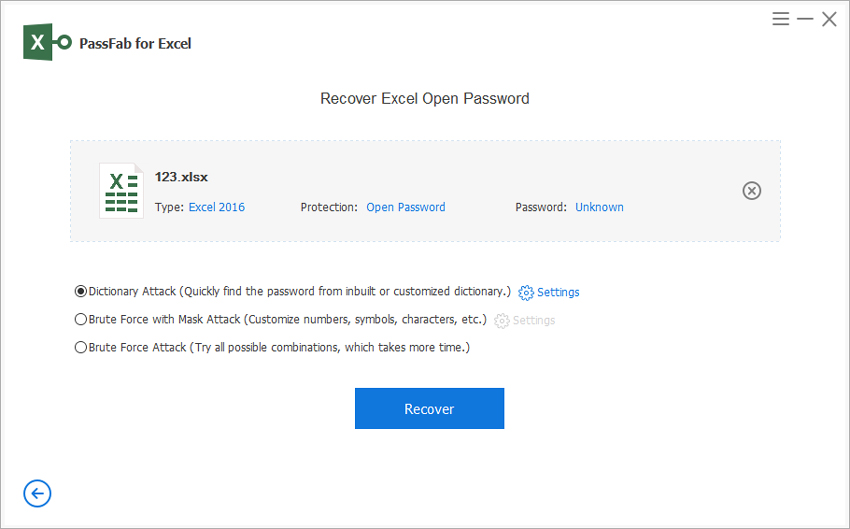 Not only does PassFab for Excel help you remove passwords from your Excel files but it also helps you reset and recover passwords for various other software, including the password for your Windows PC account.
Once you've installed the app, all you need to do is run this program and you should see an interface allowing you to recover passwords for your Microsoft Office Excel files. Click on the Add button and you should be able to add your password protected Excel file to the app.
Choose an attack type and PassFab for Excel will have recovered your password in a few minutes. You can then use the password to access the contents of your Excel file. Keep in mind that the app can't recover passwords for the files created in Excel 97 or previous versions. All in all, PassFab for Excel is a great Excel password remover tool.
Here is a video tutorial about how to use this Excel password recovery tool from PassFab:
2. Excel Password Recovery Master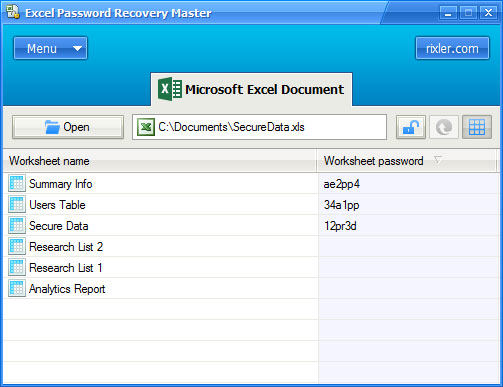 Excel Password Recovery Master helps you remove or restore passwords that you set for your Excel spreadsheets. It's most admired feature is that it supports cracking multiple passwords at once so that you don't need to ask it crack password for each of your files when there are multiple files or batches of spreadsheet files you need to remove passwords for.
It supports most Excel versions and you are generally covered. It also recognizes multiple languages in case English is not your first language. However, for Excel 2007 versions and forward, you need to find an alternative as this app doesn't work for versions from 2007 onwards. This is the biggest downside.
All in all, the app does its job very well and it's worth using to unlock password protected Excel files if they are version 2007 or earlier.
3. Stellar Phoenix Excel Password Recovery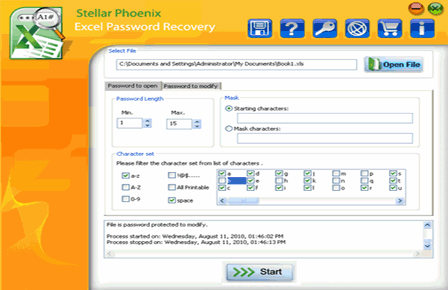 The Stellar Phoenix Excel Password Recovery tool offers you to recover two kinds of passwords for your files. The first one being the password that lets you view the content of the file and the second password to let you modify the contents of the file. That way, you can do both view and edit your Excel files.
It uses brute force attacks to help you recover passwords for your Excel files. But unfortunately, it only supports Excel versions up to 2007. So, if your locked file happens to have been created with a newer version of Excel, you would not be able to use the app to recover passwords. But don't worry. You can still remove Excel password for all Excel versions.
Summary
So, if your spreadsheet files have been created with Excel 2003 or latest versions then all of the 3 mentioned apps are a great choice to help you retrieve access to important spreadsheet data in your Excel files.