Millions of people use MS Office to create important personal and official documents. To add an extra layer of security most of these folks set a password to their documents as well to prevent unauthorized access to confidential data stored in these documents. With passwords, come the issue of forgetting them as well.
Nowadays however, it's not a big deal when you forget passwords for your office documents as there are many free Office password recovery tools available out there. Using any of these tools, you can easily recover the password for your document and get access to its contents. Here are our picks for the top 4 Office password recovery tools for 2020. Try them out and let us know which is your pick from them:
1. PassFab for Office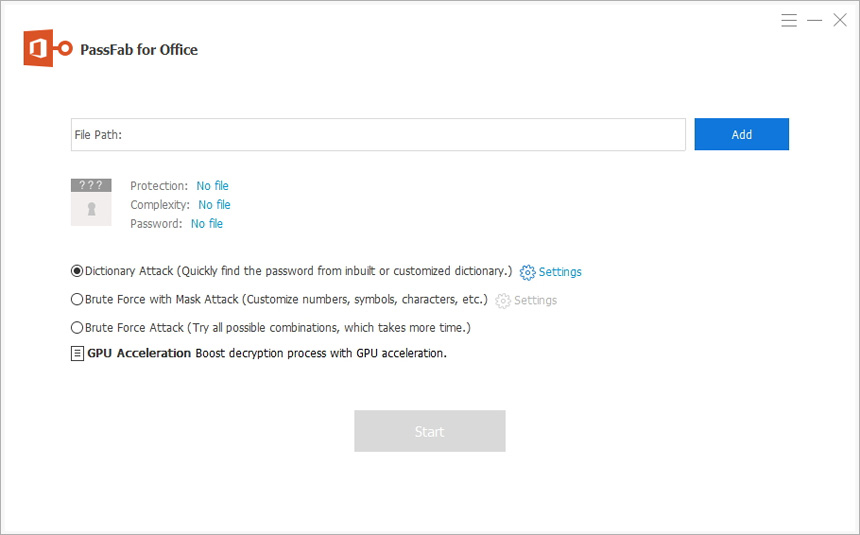 PassFab for Office is a modern Microsoft Office password remover and other password recovery toolkit that helps users to recover passwords for many software that we use on a daily basis, such as Microsoft Office Excel, Word, and PowerPoint. Its Office password recovery suite helps you recover passwords for many kinds of documents made with MS Office software on your machine.
With multiple attack types and options to remove password or to recover them, you're sure to find good use of it to retrieve file access for important documents.
The only downside of the app is that it can't recover passwords for lower versions of office documents such as Office 97. But it does offer you the option to recover the password which is basically the same thing.
Here is a video guide about how to use this Office passord recovery tool:
2. Advanced Office Password Recovery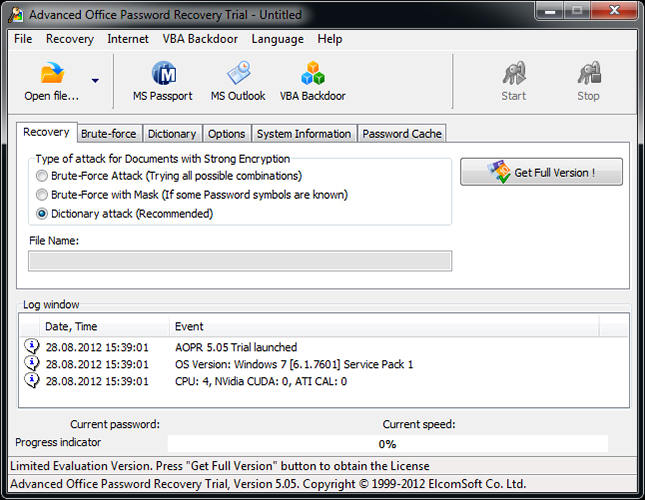 As the name says, Advanced Office Password Recovery tool brings with it advanced features to help you quickly reset Microsoft Office 2013/365/2016 password. It uses GPU acceleration to speed-up the process of cracking passwords for your locked documents.
Once the attack's done, you instantly get to see the password and that's the main advantage of using this app. The place where the app falls short is that it only guarantees unlocking of documents created in Office 97/2000. For the other office versions, you don't get a guarantee and it will boil down to your luck to see if the app is successful or not.
3. Free Word and Excel Password Recovery Wizard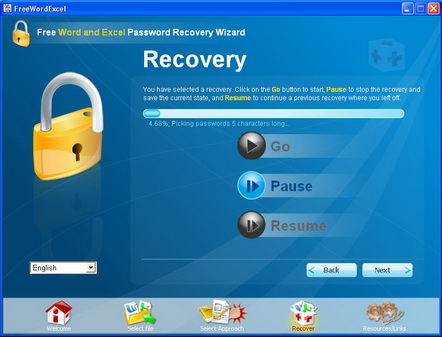 If your locked documents happen to be in a Word or Excel format, you can use the Word and Excel Password Recovery Wizard tool to recover passwords for your documents. This simply utility brings with it the capability to unlock any documents protected by passwords.
The main advantage of the app is that it lets you recover Microsoft Office 1997-2003 for free. You don't have to pay a penny to recover documents created in these versions of MS Office suites.
However, if your documents have been created with MS Office 2007 or later versions, then only the paid version would work and that could be a disappointment for many.
4. Word Password Recovery Master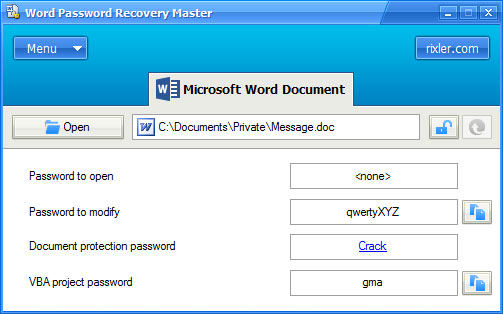 As the name implies, Word Password Recovery Master helps you recover passwords for your Microsoft Word documents. This means, basically any text document you have in MS Word format can be recovered from any passwords.
The app supports many MS Word versions whose files it can unlock for you easily. However, what's not so great about it is it doesn't support the latest versions such as Office 2016 or later which can be a tad disappointing.
Bottom Line
These are our picks for the best password recovery options available for Office Suite in 2019. We are sure that at least one among them will surely be of help to you should a situation of lost password arise in your lives for Office software.If you ask me which one would choose, that would be PassFab for Office. It's the best Office password recovery software.