Microsoft Word is one of the best document processing tools available today that allows you to create many types of documents for personal or professional usage. It also offers rigid security features so that your documents can't be modified by unauthorized users.


However, you may want to modify Word but got touble with "You can't make this change because the selection is locked". How to modify the documents by yourself when the selection is locked, you can follow the below guide that shows how to unlock selection in Microsoft Word 2016. Once you have unlocked selection in a document, you should be able to modify the contents of it.
Method 1. Unlock MS Word Selection Is Locked by Stop Protection from Restrict Editing Menu
There's an effortless way to unlock selection locked in Word 2016 document and it doesn't even require you to install any app on your computer. The following is a guide for it.


Open the document where the selection is locked in the Microsoft Word 2016 application on your computer. When the document opens, go to the Review tab and find and click on the option that says Restrict Editing. You will now see the restrict editing pane on your screen. Find and click on the button that says Stop Protection to unlock selection in Word.
The document should now be unlocked for it to be modified and you can test it for yourself by adding a new line or removing an existing line from the document. Hopefully, the selection is locked in Microsoft Word 2016 issue should now be resolved for you.
Method 2. Use the Edit Anyway Feature to Unlock Word Selection Is Locked
Sometimes, an author may mark the document as final meaning the document does not require any further modifications. If this is the case with your document, you will need to do the below steps to be able to modify it.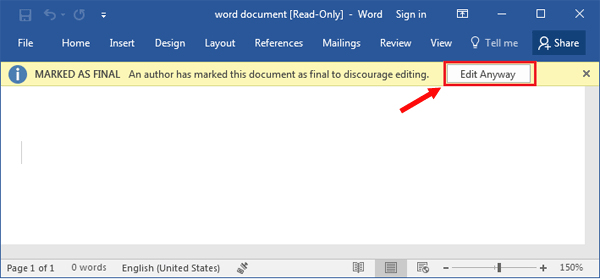 Launch the locked document in MS Word 2016 and try to modify the content of the document. A notice will appear at the top of the document saying the document has been marked as final. Click on the button that says Edit Anyway and it will let you edit the document even though it's been marked as final.
This will give you a chance to modify the content and then you can mark the document as final again. Cheers, you now know how to unlock selection in Word issue.
Method 3. Use A Product Key to Activate Microsoft Word 2016
If you have been using the trial version of Microsoft Word 2016 on your computer and the evaluation period is now over, you will need to buy a product key to unlock selection and edit your documents.
You can purchase a product key directly from Microsoft and it will activate your copy of MS Office on your computer. Once MS Office is activated, you should again be able to edit documents just like you could before.
If you had already activated the Office suite on your computer but the software is asking again for the product key and you do not have access to it, you can use an application that helps users to retrieve product keys for Office 2016.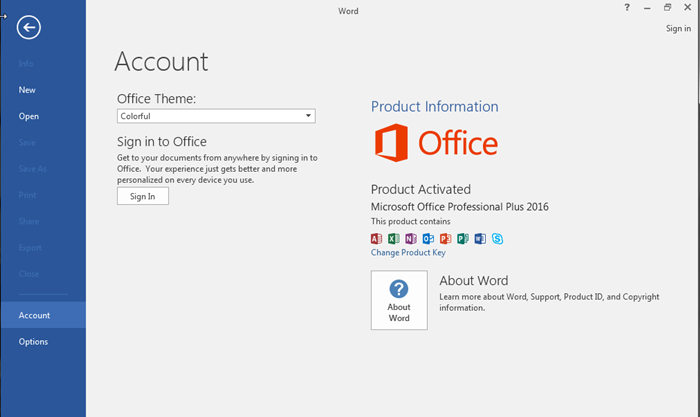 Tips: PassFab Product Key Recovery can also help you retrieve the product key for Microsoft Office 2016 on your computer. Download and get the tool running on your Windows system. Then, click on "Get Key" and you will find all the product keys on your screen. You can learn how to use it in this guide. There you go.
More Tips: How to Unlock Open Password in Microsoft Word 2016
By the way, if you forgot or lost open password in Word 2016, then PassFab for Word is no doubt to be your best option. It is a powerful Word password recovery tool that is designed to unlock password in Microsoft Word and even supports all Word versions. It provides three modes to help you with password recovery, which are Dictionary Attack, Brute-force Attack and Brute-force with Mask Attack.
All you need to do is to import your Word document, choose a recovery mode and then click on Start button. Finally your password will be displayed in a pop up window.
You can also watch this video tutorial about how to use it: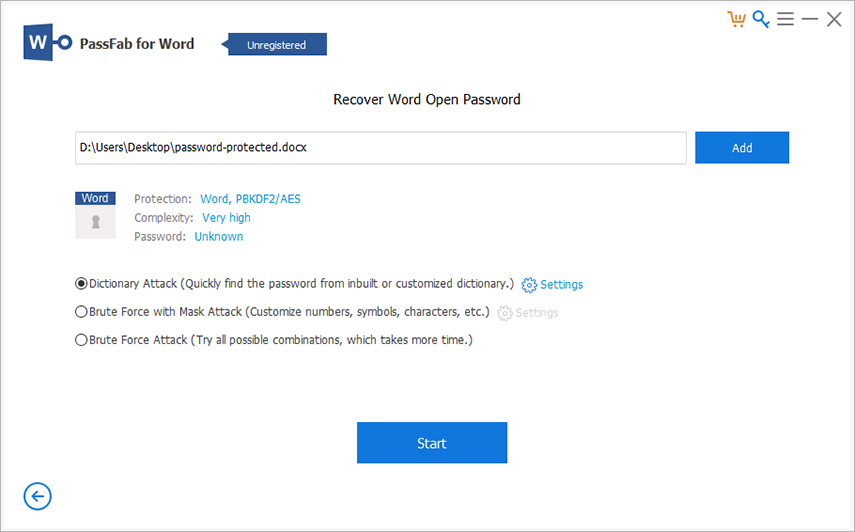 Summary
We hope the above guide helps you unlock selection in Microsoft Word 2016 so you can modify the contents of your documents. And, with the program like the above license key finder from PassFab, you can now retrieve your lost product keys to unlock selection as well. Last but not least, if you need to unlock forgotten Word 2016 password, you may interested in this post about Office 2016 password recovery.