Most people these days have more than one Gmail account-one for work, one for personal use or one for other accessory uses, etc. Google provides "multiple sign-in" feature in Gmail, and that helps us to juggle between the various Google accounts, and Gmail addresses smoothly.
However, due to multiple switching between accounts, sometimes, confusion is created, and things get mixed up because of various logins. So, to solve this issue as well, Google has features to make any one of the Gmail accounts as the default one.
Thus, regardless of how many accounts we may be using, one specific account will be the default account whenever we try to log in. But how to set default Gmail account on a PC or our mobile phones is the question that might be bothering you. Keep reading to check them out!
Part 1. How to Set or Change Default Gmail Account in Chrome or Gmail on PC
"I have enabled multiple log-ins on Gmail and have switched to many accounts. But one of the accounts is already set as "Default." How do I set default google account according to my discretion? Can you please suggest a method?"
Google generally sets the first account you signed in with as the default one. The Google menu at the top right corner of your PC also suggests the default account in case of multiple log-ins.
Follow the following steps below to find out how you can change default Gmail account on PC:
Step 1: Go to any Google site sign-in page in a non-cognito window.
Step 2: Log out of all your Google accounts. Select your profile picture on the top right corner and click on Sign-out from the menu.


Step 3: Go to gmail.com and sign-in with the account you want to set as the default account. The first account with which you log in becomes your default account.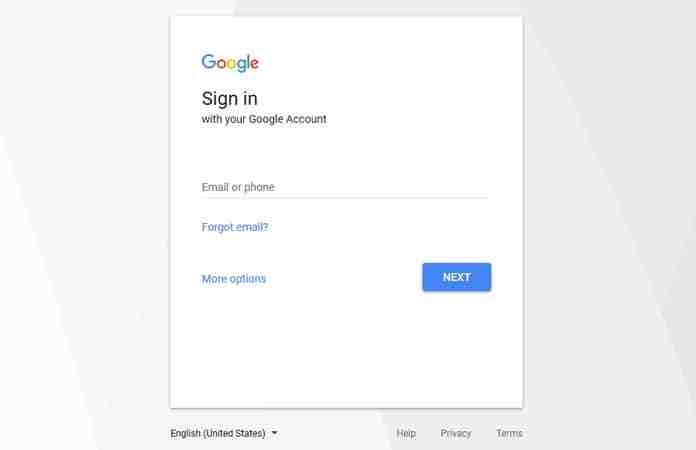 Step 4: After you have signed in to your default account you can sign in to any other Gmail account and switch between them seamlessly. Again, select your profile picture on the top right corner and from the menu choose "Add Account." Use your credentials to sign-in to the account you want.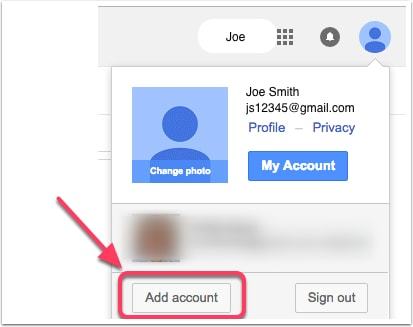 Step 5: Now you can quickly switch between all your Gmail accounts smoothly once the default is set by choosing the desired account.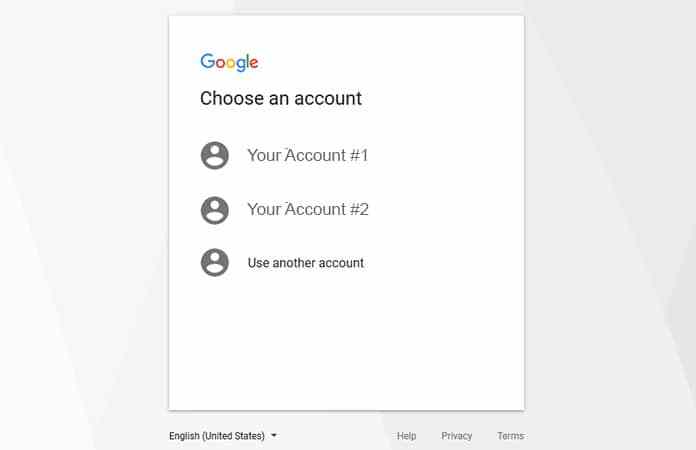 Part 2. How to Set or Change the Default Gmail Account in your Android Smartphone
When you set up your Android Phone for the first time, you need to provide a Gmail account to be able to use various Google services like Google Play Store, Google Play Services, and multiple other apps. All your search queries and app preferences are saved in your Gmail account. Thus, you can use all your preferences on all your Android devices. However, you can always change your primary or default Gmail account on your Android device. It is good to replace your primary account rather than switching between multiple ones to avoid functional and privacy-related discrepancies as all searches go through the main account.
We help you create your account default on google on your Android device, but before you do that, you must keep the following points in mind:
The change in the primary account may delete data and contacts that belong to the out-going primary account. So, do back-up all your necessary information.
To make an account the default Gmail account, ensure that it is the first account listed under Settings -> Account -> Google.
If you plan on replacing your primary Gmail account with a different email service such as Yahoo!, Hotmail, Rediffmail, etc., do so at your discretion.
Now follow the below steps for changing the primary account on your Android phone.
If you have multiple Gmail accounts registered on your Android mobile phone, and if you do not want the first account to be listed as your primary account, delete it, then you can add the next account on the list to make it the primary account.
Step 1: Go to Settings -> Account -> Google on your phone and tap the 'More' option and select "Remove account."When prompted to confirm the account removal, select Remove Account.
Step 2: After removing, return to "Account Settings" screen and click "Add account". Select the account you wish to add. The new account added becomes the primary account on your device.
If you plan on replacing the primary account with a new account, you have to delete the existing primary Gmail account and add a new account. Follow the method below:
Step 1: Go to Google settings from your phone's Settings. Go to Accounts and Privacy.
Step 2: Select Google account -> Choose the email to replace your primary Google account. The selected email becomes the default Gmail account on your Android device.
Extra Tips: How to Recover Google Account Password
You can use PassFab iOS Password Manager as it is an easy and comprehensive solution to recover lost or forgotten passwords for Email account, Wi-Fi, website and app, screen time, Apple ID, credit card information, etc.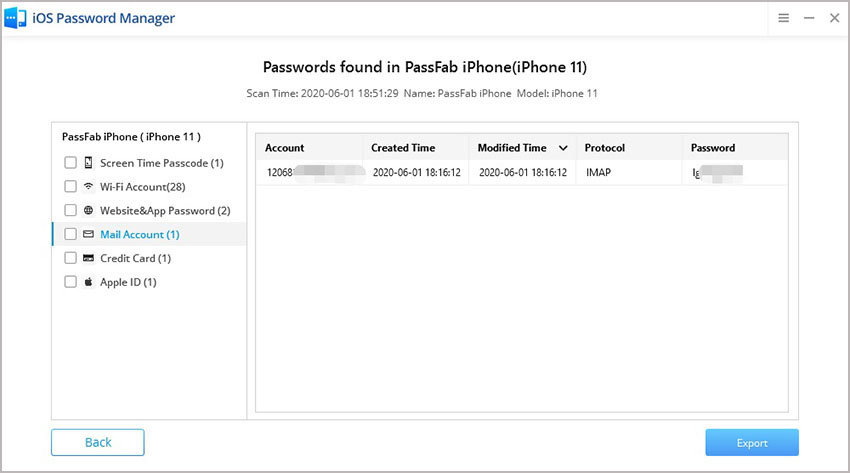 Final Words
These are the two methods on how to set Google account as default on PC or your Android Smartphone in this article. Hope you get the knowledge about it and have resolved your issue. If you have any other ideas about it, please leave a comment.