In this era or world, where technology has evolved beyond our thoughts, the main concern is security. Passwords provide security to your personal information. They are the key to your confidential information. Hence the key should be strong and unbreakable. Whenever we go for signup we are asked to set a complex password that contains combination of numbers, alphabets and special characters.
Using same password over and over again creates a nightmare that what if someone figures it out, then you are left with nothing. But remembering different passwords to different accounts is hard. With this thought you try to use multiple passwords and keep written list of it which could be easily viewed by prying eyes. This is the situation where Password Safe shows its magic. Password Safe stores all your passwords in a database which is further protected by Master Password. Let's know more by checking the article.
Part 1. How to Download and User Password Safe
The only thing you need to remember is the master password. You can create multiple databases for multiple purposes. For example, if you want to differentiate between the official login credentials with personal you can create two separate databases. Although both databases are independent and move from computer to computer still they both are protected by one Master Key. This master key is used to encrypt your credentials. If you are new to Password Safe, don't worry it's easy to access and use. You just need to create the database and choose the master password. Download the program and follow the procedure below:
Step 1: Create Database either by clicking "New Database" from Safe Combination Entry dialogue box or from File > Database when the Program starts.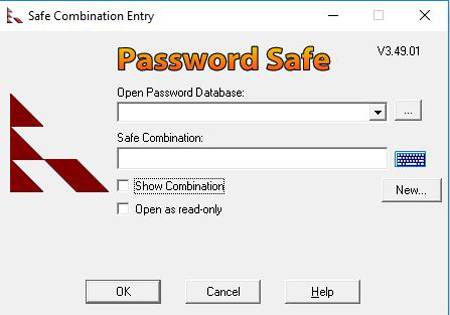 Step 2: You will be asked to choose the database name. By default, it is "pwsafe.psafe3" but you can change if you want.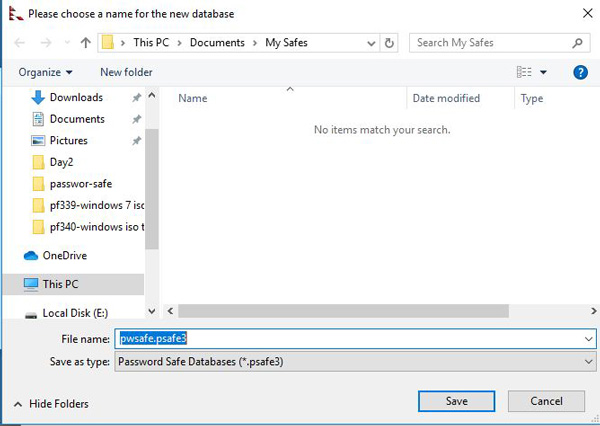 Step 3: Once your database is created you will be asked for setting Master Password.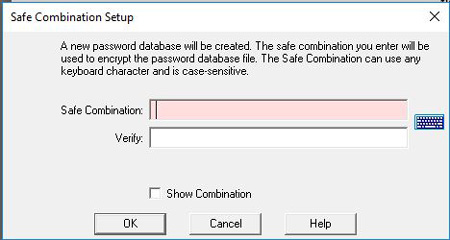 Once you select your password you are ready to save all your passwords. Password Key runs as a background process, whenever you want to access you can get it. There are two ways to use credentials from Password Safe:
You can copy the credentials to clipboard by right clicking username.
Or you can use auto fill feature to fill username and password automatically.
Part 2. How to Check If Your Password Is Safe
After using combination of alphabets, numbers and special characters in your password, you are still not sure about the strength of your password, you are left with two options. Either you can use online tools to check the strength of your password, which is not recommended due to your confidential data or you can use iOS password manager. iOS password manager is a tool which comes with 7 unique and incredible features: 
1. Find Wi-Fi Password
2. Retrieve Website & App Password
3. View Email Account Password
4. Show Apple ID and Password
5. Display Credit Card Information
6. Recover Screen Time Passcode
7. Export Password to CSV
All these features comes in one package of iOS password Manager. With its recovering password feature it can also be used to check your password strength. Although iOS Password provides 100% recovery result but still exception exists. It will take time to recover complex or complicated password then a simple one. But if iOS Password Manager cannot guess your password, it means that your password is unbreakable. You can use it anywhere without any second thought.
Part 3. How to Recover Forgotten iOS Password
iPhone security is preferred more when it comes to your confidential data. If you cannot remember your Wi-Fi password of your iPhone or iPad or cannot login to website from your iPhone or iPad or you have lost Apple ID password don't worry there PassFab iOS Password manager is the solution to all your problems. With PassFab iOS Password Manager recovering lost password is not a big deal. Even your Screen Time Passcode can be recovered from iOS Password Manager.
Here is a detailed guide about the usage of PassFab iOS Password Manager:
Step 1: Download PassFab iOS Manager, install the program.
Step 2: Connect your Apple device for which password has to be recovered and execute the program.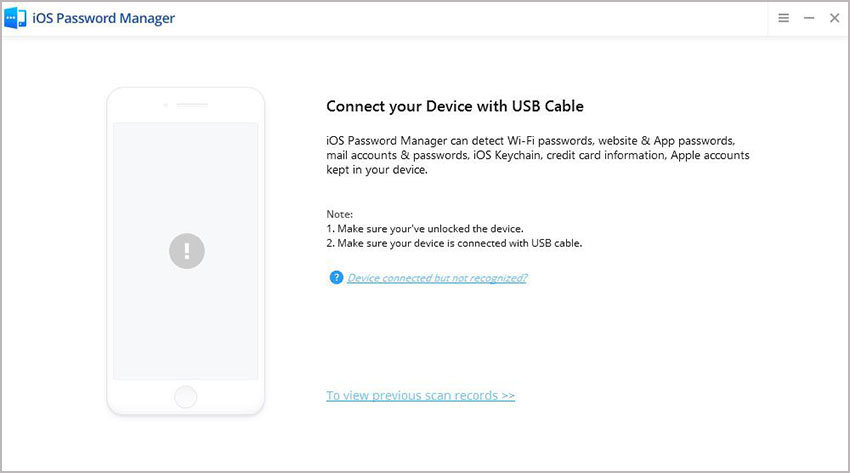 Step 3: A pop-up will be shown to your device, select "Trust" button and continue.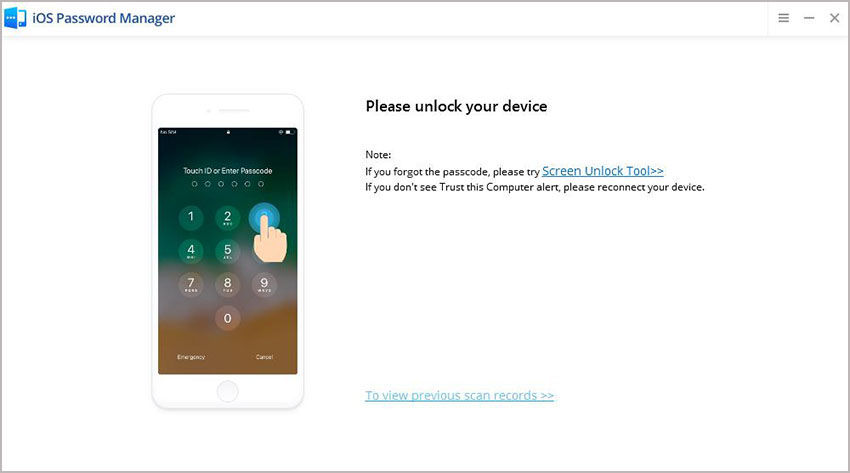 Step 4: After your device is detected by the program click "Start Scan" button.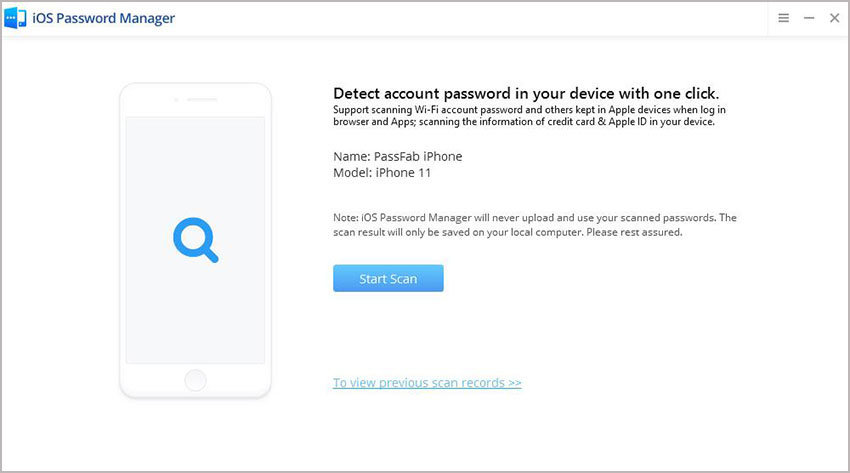 If you have set a backup password, program will ask for it.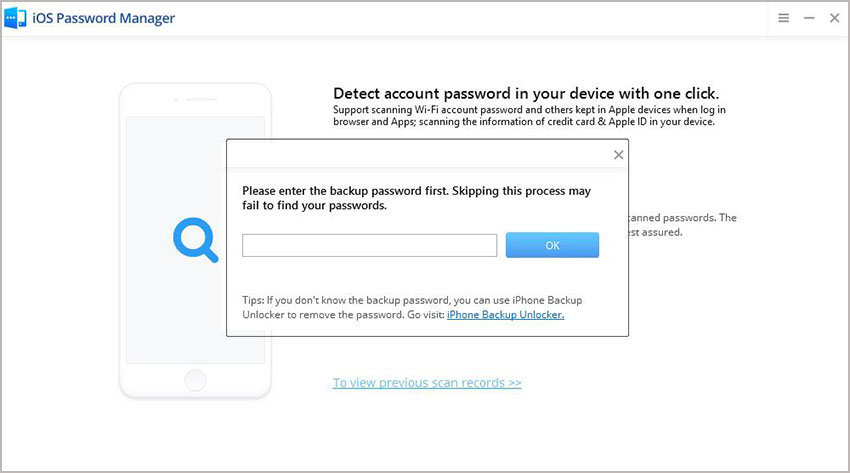 Step 5: After verifying your backup password scan will start. It will take time depending upon the complexity of your password.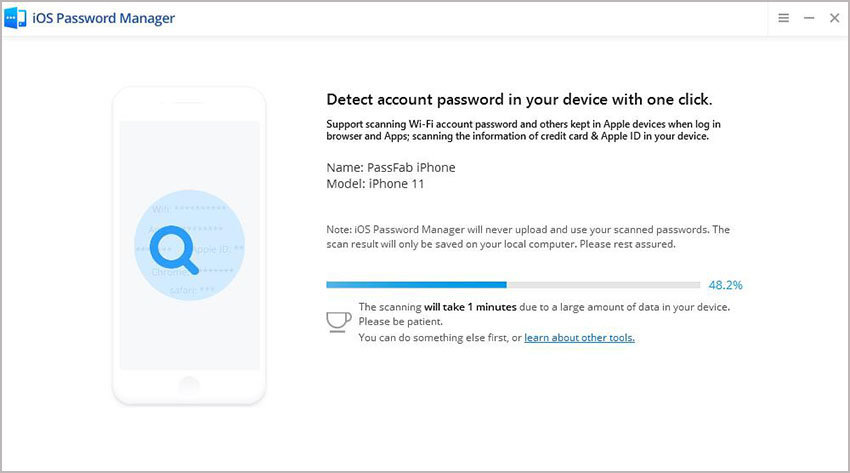 After successful scan a list of all the password attached with your account will be listed. On the left navigation bar all these passwords will be combined into groups. Click Apple ID and you will be shown your Apple ID's password.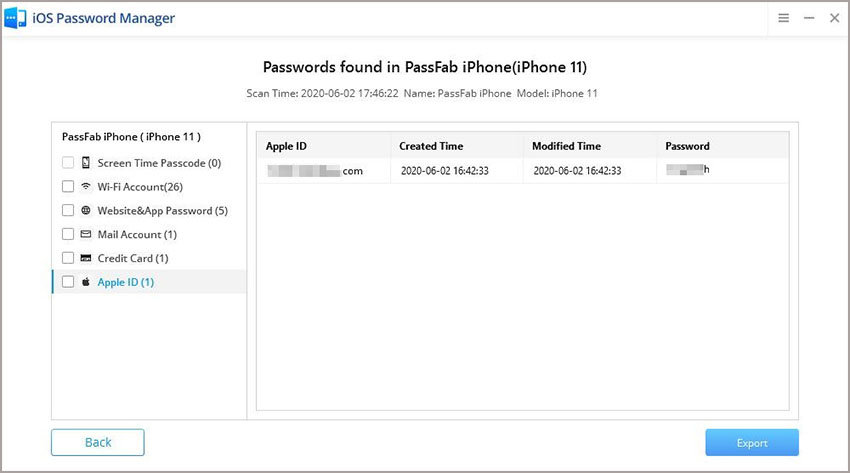 The story doesn't ends here you can also create excel sheet for your all passwords. On the right bottom there is"Export" button that will generate csv for your passwords and you can save them for future use.
Summary
This is how you remember your complex passwords. These situation also shows the importance of password managers. Busy life let you forget many important things even your passwords. So use password manager to save them all. But if you still forgets then the only solution to you problem is using password finder. It will help you all your life for recovering and remembering passwords.