Portable Document Format, also knows as PDF is a very popular format that is used to share different kinds of documents between various platforms and operating systems. Nevertheless, we often ourselves in a very frustrating situation when we failed to load PDF document. It is a fairly common problem and needs quick fixes for consistent productivity. Here are 9 simple ways to fix error failed to load PDF document issues without any unnecessary hassle.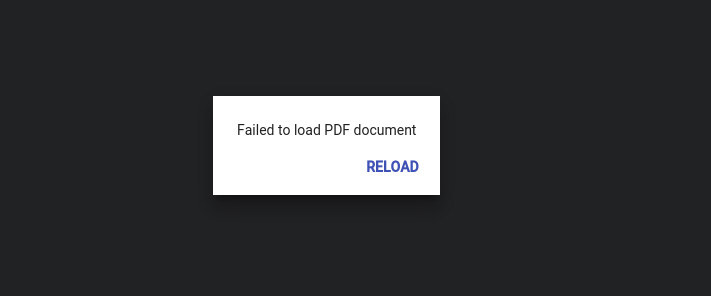 Part 1: 9 Ways to Fix Error Failed to Load PDF Document
1. Update Adobe Reader to the Latest Version
Adobe Reader is the most popular software to open and edit a PDF file. It is convenient to use and easy to manage. But if your device failed to load PDF document chrome and reader, the most common reason the use of an older version of Adobe Reader. You can simply update adobe reader on the web and get a fix on this issue by following these steps.
Step 1: Open the software and from the Help section choose About Adobe Reader.
Step 2: The Adobe reader download page will automatically detect your version and show if any update is available.
Step 3: Click the Download and Install button and in a few moments you will be good to go.

2. Update Google Chrome
Google chrome is the most used web browser in 2020. The Browser has a built-in PDF reader that can be used to read PDF files. If the browser shows any sort of failure to load PDF document you should try updating the browser by following these simple steps.
Step 1: Open Google chrome.
Step 2: Click on More shown on the top right corner.
Step 3: Now click on the Update Google Chrome, and your browser will be updated and relaunched.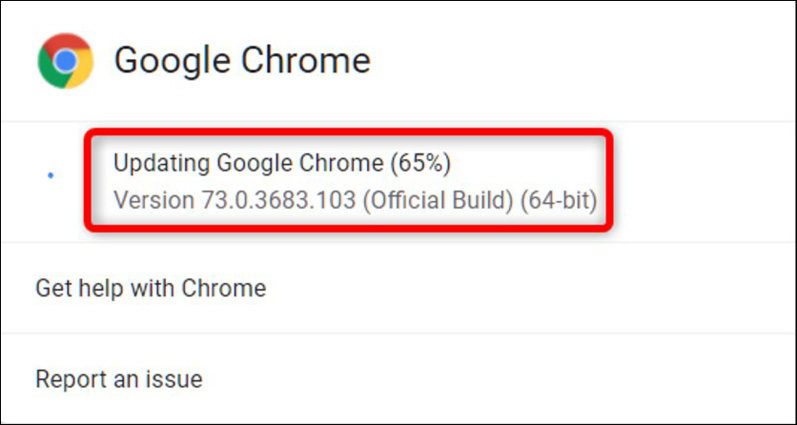 3. Enable Download PDF in Google Chrome Settings
As Chrome is sometimes set as the default PDF viewer, you may face a problem with downloading the PDF file form the web. And this is the reason why Adobe Reader failed to load PDF document because it was not downloaded in the first place. To fix this issue you should,
1. Go to the settings of Google Chrome.
2. Click on Advanced.
3. Go to Site Settings and Scroll down to click on PDF documents.
4. Now turn on the setting to download the PDF instead of opening them in chrome.


4. Check Extensions in Goggle Chrome
As Goggle Chrome supports various extensions, you should check you have the Acrobat Chrome Extension installed. If not you should follow the steps below to protect yourself from facing failed to load PDF document issues.
Step 1: Go to the extension and plugin menu.
Step 2: Search for Adobe Acrobat.
Step 3: Now download and enable the extension.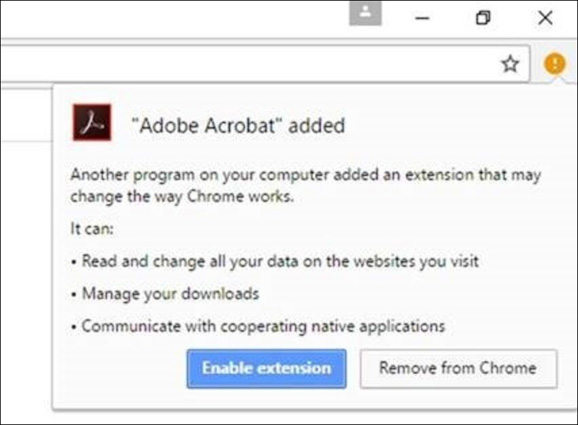 5. Clear Cache in Google Chrome
Clearing cache at most times helps when your device shows you this error. You can do this by,
Step 1: Open Chrome.
Step 2: Click on More.
Step 3: From More Tools, click on clear browsing data.
Step 4: Make sure to check on Cached images and files from the option and click on clear browsing data.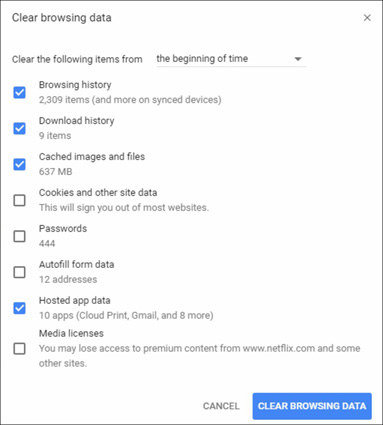 6. Reset Settings of Google Chrome
It is very common to mess up the default setting of the web browser with long term use. And that may cause the various error like. If that is the case, it is always a good idea to reset the Chrome settings to default. You can do this by,
Step 1: Open Chrome and from the top right corner click on Settings.
Step 2: Scroll down and click on Advanced.
Step 3: Now click on Reset settings.
This will reset the Goggle Chrome back to its default settings.
7. Uninstall Goggle Chrome and Reinstall
If nothing else fixes the problem you can always uninstall the whole program and install a fresh copy. A reinstall of the program will not only fix the issue but also speed up your browsing experience altogether. You can simply uninstall the program and go to the chrome website to download and install a fresh copy.
8. Try Another Browser
If you are still facing issues with your PDF file and can't seem to get rid of the issues then it is time for you to look for a different browser. Various web browsers can read PDF like, Firefox quantum, Opera, Edge, Vivaldi, etc.
9. Use Another PDF Reader
If your Default PDF reader failed to load the document then there is no need to panic. Because just like web browsers, there are plenty of PDF readers to choose from. Here are some of the most popular picks.
1. Foxit Reader
2. Adobe Acrobat Reader
3. MuPDF
4. WPS Office
5. Javelin PDF reader
Frequently Asked Questions
Q1: Why do PDFs fail to load?
In most cases when you see an error message like failed to load PDF document, it is because the web browser is trying to open the file in its inbuilt PDF viewer. But if the File is secured, an error like that is highly likely to occur.
Q2: How do I reload a PDF?
If you are using the Acrobat Reader, you can simply press CTRL + R to reload a PDF.
Q3: Why are PDFs not loading in Chrome?
PDF not load in Chrome can be caused by many factors. But the most common one is the PDF file is a secured one, it can be opened only in Adobe Reader.
Read Also: Can't Open PDF Files? Check 6 Tricks Here!
Bonus Tips: Fix PDF Using Stellar Repair for PDF
Stellar Repair for PDF is an amazing tool that can fix all kinds of issues for your precious PDF files. To utilize this software you should follow the steps below.
1. Start the software. Click "Add File" to select the file need to be recovered.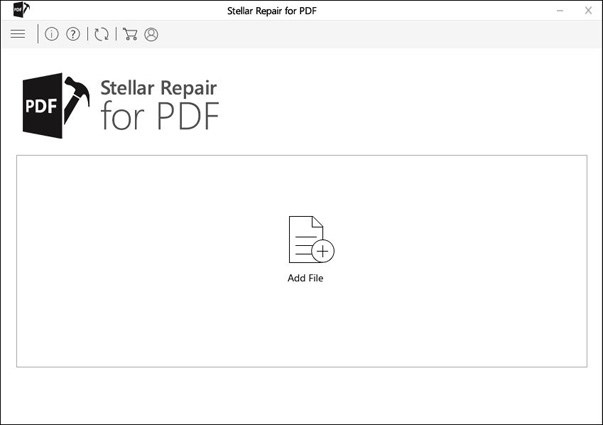 2. Click Repair ro start repairing PDF file.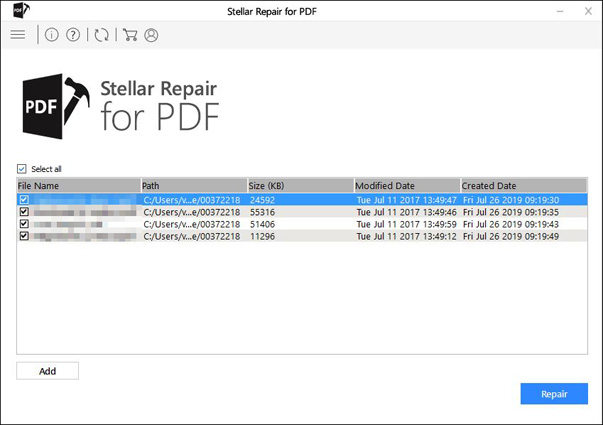 3. When the process completes, click the file in the left pane to preview.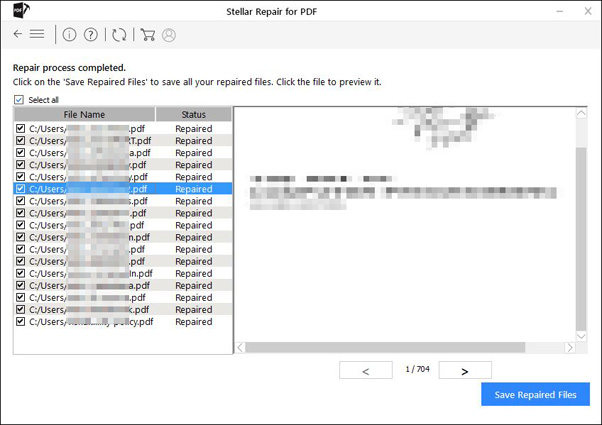 4. Click Save Repaired File to save.
Final Thoughts
In this article, we have discussed 9 ways to fix failed to load PDF document. You can follow the methods to fix any kind of issue regarding the error. You can also use Stellar Repair for PDF to fix PDF. Stellar repair is simple to use, and provides the solution to a wide range of problems, making it the go-to fixing tool for the users. For any further quarries, please leave a comment in the comment section. And if you need to unlock your PDF file, try PassFab for PDF.