PowerPoint is a very effective way of communicating through compact information. It is used by numerous professionals to catch the focus of the audience and collaboratively work with others. Picking up basics has never been easier. So when you see that your PowerPoint won't open, here are some simple guidelines you can follow that will save your day.
Part 1: 6 Easy Ways to Fix PowerPoint Won't Open
1. Unblock the PowerPoint File
If you are asking yourself that how do I open a PowerPoint that won't open, then unblocking the file is a good start. Many time files are restricted with the editorial right, because of the various privacy policy. But no need to worry because you can change this simply by following the steps below.
Step 1: First of all, you have to make sure whether the PowerPoint file you are dealing with is read-only or not. You can make sure by checking the top corner of the PowerPoint file.


Step 2: If it is shown to be in read-only mode, click on the File tab.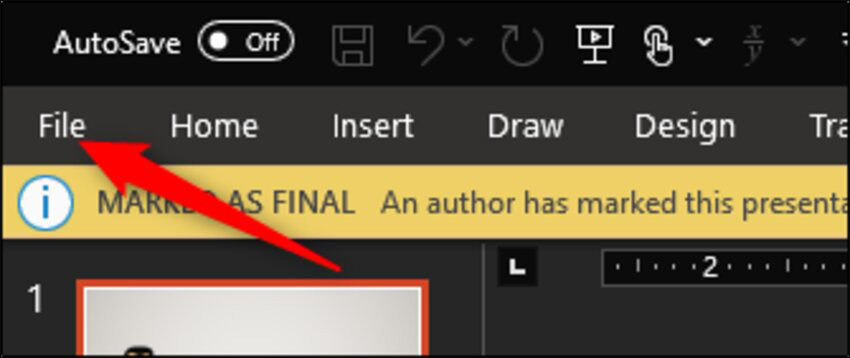 Step 3: After you click on the file tab you will open the info menu. There you can see the Protect Presentation icon.


Step 4: Click on Protect presentation.
Step 5: Now press Mark as Final and your file will be unlocked. Make sure to check if the read-only text is gone from the top corner of the navigation bar.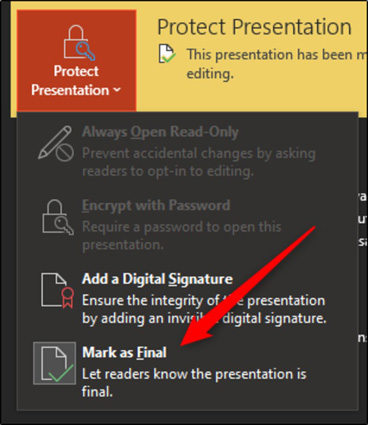 2. Repair PowerPoint File Using Stellar Repair for PowerPoint
Stellar Repair for PowerPoint is a very powerful tool that can save you from the frustration when you face PowerPoint 2016 won't open or any other version issues. This software is designed to recover imperfect and damaged PowerPoint files. It is convenient to use. You just have to follow these simple steps.
Step 1: Open Stellar repair for PowerPoint and form the interface you can select the file, select folder, or find the file using the name.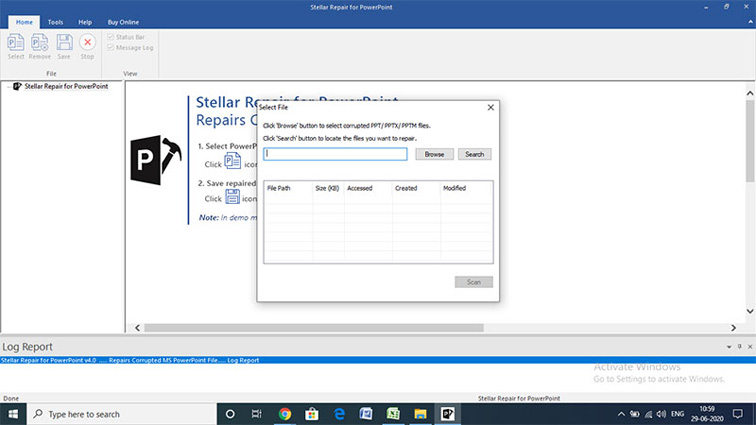 Step 2: After selecting the file you want to recover Click on the Scan button on the bottom. This starts the recovery process of the software.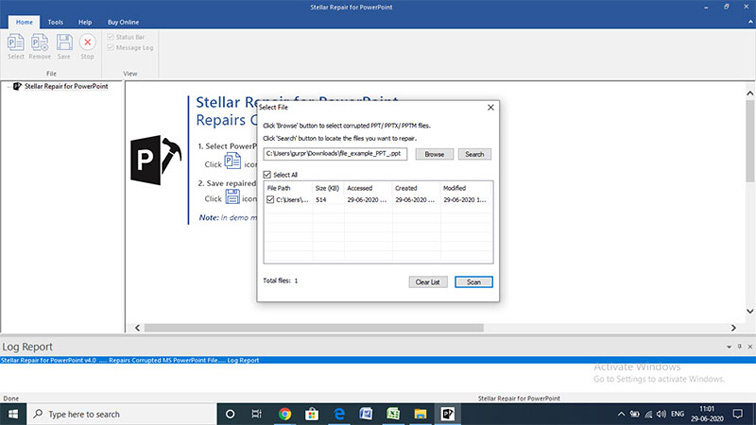 Step 3: After the repair is done, click on Save, and an interface will pop up asking you for the location on where you want it saved.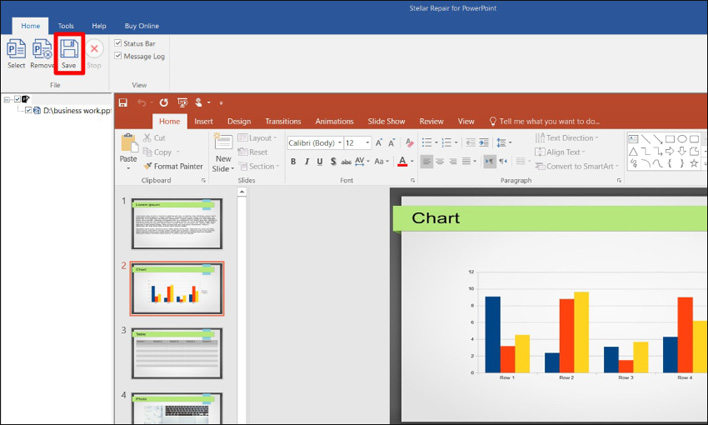 Step 4: Now press OK to finish the process and have a copy of the repaired file onto your desired location.
3. Disable Protected View
If you get an error message like "sorry PowerPoint can't read" then you should try to disable the protected view of the Microsoft PowerPoint file. And here is how,
Step 1: Open any PowerPoint file.
Step 2: First select File and from there click on Options.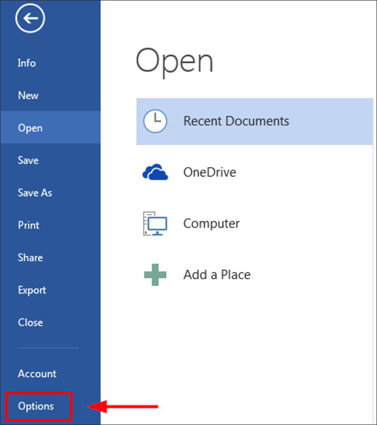 Step 3: From the options menu go to the bottom left corner and click on Trust Center.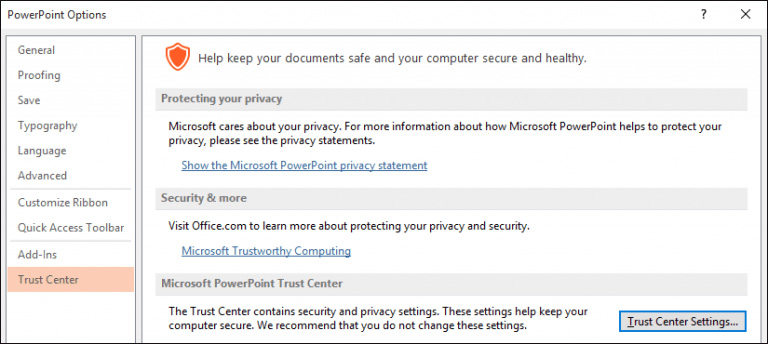 Step 4: From the trust center menu click on Protected view
Step 5: now unmark all the boxes and click OK.
4. Start in Safe Mode
If you are wondering why won't PowerPoint open in the middle of an important task, then you should open the program in safe mode.
To do that,
Step 1: Press Windows + R on your keyboard. This will open RUN.
Step 2: Now to open PowerPoint in safe mode, type powerpnt /safe command in the box.
Step 3: Click OK and your PowerPoint will open in safe mode.
5. Open and Repair
MS Office has an inbuilt system called open and repair that can be used to repair your PowerPoint slide in case you are wondering why won't my PowerPoint open. So you can easily use this feature and repair your damaged or corrupted slides.
Steps on how to use open and repair options:
Step 1: Open the PowerPoint program, and from the File menu click on OPEN.
Step 2: Now start browsing to select your damaged file.
Step 3: Now select Open and repair.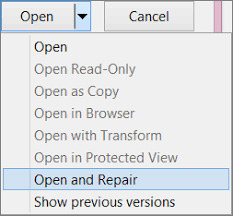 It will take a few moments before your PowerPoint file is completely repaired.
6. Reinstall Microsoft Office
If you are not sure what to do then you can always reinstall your MS office and get a fresh copy on your computer. But make sure to back up all of your important data files beforehand. Once you are done backing up, follow these easy steps to get your Microsoft office reinstalled.
Step 1: Go to the Control panel from the Start menu.
Step 2: Click on Add or remove program.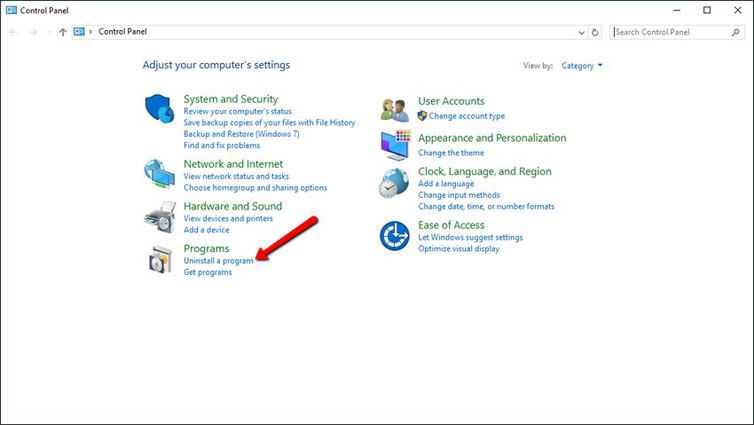 Step 3: Choose Microsoft office and click on change.
Step 4: Click on Reinstall or repair and press next.
Step 5: Now click on the Install button and your outlook will automatically begin to reinstall a fresh copy.
Part 2: FAQs You May Want to Know
Q1: Why is my PowerPoint file not opening?
This can happen if
1. The file you are dealing with is corrupted or damaged
2. The Microsoft Office program is damaged and needs a new installation
3. The file is blocked due to security issues.
Q2: How do you unblock a PowerPoint presentation?
This is a very simple task. You can follow the first point in this article to find out how to unblock a PowerPoint presentation.
Q3: Why do PowerPoint files become corrupted?
The PowerPoint file can become corrupted due to several issues. Most common ones among them are,
1. Unusual Shut Down of the Computer
2. Attack from a computer virus
3. Removing the USB drive while working on a file in it
4. Faulty Hard drive.
Conclusion
Microsoft Powerpoint is an essential part of any student or professional career. It is one of the most used software out there. In this article, we have talked about 6 one-stop solutions to fix PowerPoint won't open. And when in doubt you can always rely on Stellar Repair for PowerPoint for any kind of issue. And if you meet problems on password of your PowerPoint, try PassFab for PPT.