Windows Server 2012 R2 brings with it many features that you can use for personal or professional purposes as it was often regarded as one of the best enterprise server software of it times before the era of cloud computing. Being a Windows operating system, it requires a valid product key for activation and use on your system. Without it, you cannot use it to its full potential as it will be in a trial or evaluation mode.
However, it is easy to get a product key for Windows Server 2012 R2. The following guide shows how to get a Windows Server 2012 R2 product key for free and what it can do for you.
Part 1: What You Can Do with A Product Key
A product key is a string of numbers and sometimes characters that lets you activate your copy of a software on your machine. In this case, you can try out all the features of Windows Server 2012 R2 for free for a period of 180 days. After your evaluation period is over, you will be asked to enter in a product key to continue using the system.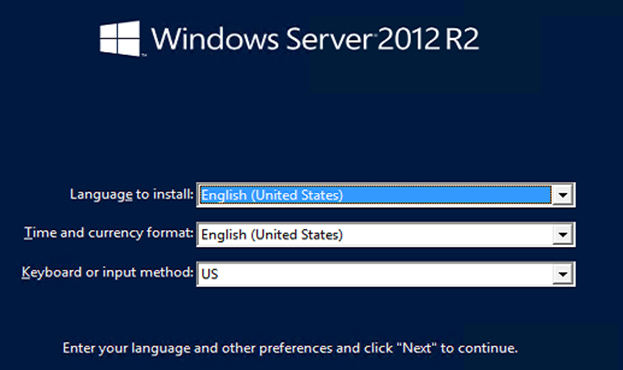 When you enter the requested key, your full functional OS usage can be continued either lifetime or till the time the key is valid without any limitations in features or usage as you have activated the OS with the key.
You now know what a product key can do for you. The following shows how to get one.
Part 2: Get A Windows Server 2012 R2 Product Key Free
After knowing what a product key can do, you might want to know how you can obtain one for free. Fortunately, there are many ways you can get a product key for free. You can use a keygen, get a key from the Internet, or you can buy one for yourself from Microsoft. The Windows Server 2012 R2 standard product key is also the same as below and you can use any one of the below with your system.
For your convenience, here we have put together some keys that you can use with Windows Server 2012 R2 on your machine. These should help you activate the system on your computer. You can use any one of these keys to activate Windows Server 2012 R2 on your computer. If one doesn't work, try the next one.
Part 3: Easy Way to Recover Lost Windows Server Product Keys
On many occasions, you misplace the product key for your software and you can't find it when your computer requests for it. In such a situation, it becomes hard for you to activate your system as you simply don't have access to your key.
Fortunately, there exists an app called PassFab Product Key Recovery that can help you retrieve your lost product key. It can fetch activation keys for many software installed on your computer including the operating systems. Just head over to the app's website and download and get it running on your computer. Then click on Get Key. Your Windows Server 2012 R2 product key will be displlayed by this convenient product key finder.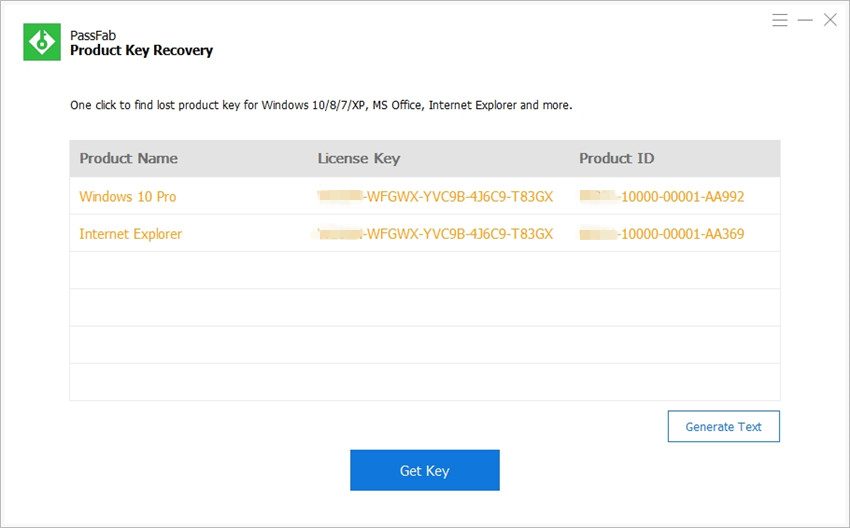 The above guide sheds some light on what a product key can do for you, how you can get one for free, and how to retrieve the key if you have lost it on your computer. We're sure you'll be able to extend your Windows Server 2012 R2 usage with the tips mentioned in above post. Last but not least, if you computer is Windows 10, then you may interested in this article about how to find Windows 10 product key.