RAR is a structure of decompressed information which can store big scaled files in small space. These files are quite beneficial as they preserve space, as well as these, are simple to exchange. However, it becomes an issue when such files are secured with a password. If you can want to start up a RAR file and it is secured with a password, you can't open it without the security password. However, with our easy technique, it is possible as well as simple and easy to open RAR file without a password. There are a lot of password removals on the internet, but they don't work and are just fraud. So, this article will explain some ways to know how to open a password protected RAR file without software.
Alternative 1. Open Password Password Protected RAR File Online
This method is going to be very helpful for you, and the password can be removed from RAR file online. Moreover, at the same time, the file will be converted in zip format. Online Zip Converter also open the file. So, you can make use of the steps quickly. Read one to see all the steps to open RAR file without password online.
In this approach, you don't have to download any file or software in order to break the password of RAR computer file. Zip Converter On the internet is an internet-based tool which will help to change any file or folder into a zip compressed file. So just in case, you have your file which remains safe and secure with the security password can now be quickly converted to a zip computer file which you can readily open the file without any security password secured.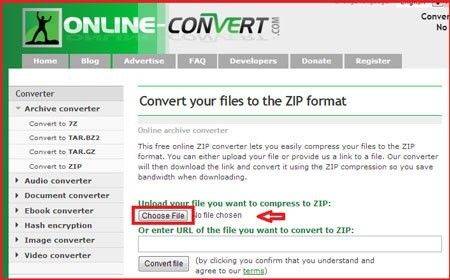 This technique is straightforward and also safe to use as you don't need any extra software to break the password. Simply what you need to do is upload the RAR file secured with a password and finally turn into a zip that is free from any password.
Alternative 2. Open Password Password Protected RAR File Using Notepad
Its very simple to remove of the password of RAR file using a general tool notepad that is available publicly for everyone, you do not require any extra software. As notepad comes pre set up on all pc. Just follow the steps to get better RAR file password.
First, start your password-secured RAR computer file with Notepad.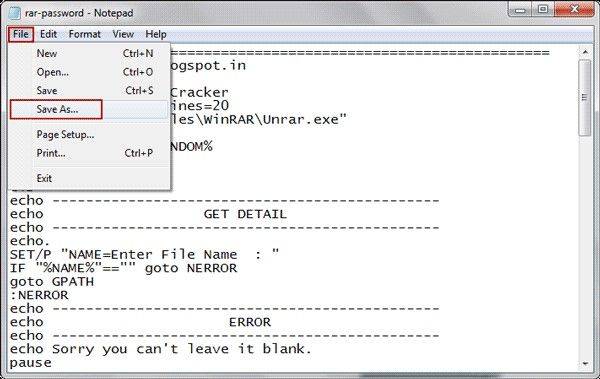 Now search for these search keyword, i.e. (goto ERROR) in the second line and substitute them with the term described below.
Replace Ûtà with 5³tà'
Replace 'IžC0 with IžC_0
This time save this file and start it up via WinRAR. Now password will not be asked to access the file.
Now, it is simple to start RAR file without password, or you can also draw it out. It's so easy now you can start any password secured RAR data declare free and without any software. If you have a question or you don't succeed in removing RAR password, then you can read to see the tips to open password protected RAR file with software.
Additional Tips: How to Open Password Protected RAR File with Software
Yes, definitely there is a way of getting password secured RAR files quickly and easily. Make use of PassFab for RAR that will teach you how to extract password protected RAR file within few minutes. This tool can quickly crack the password of a locked file and get your lost password back. Many programs are developed using high tech repairing criteria by artistic engineers. It supports all latest version of Windows operating system. It has an ability to fix password secured RAR files, or broken RAR files in a couple of simple steps.
Following are the steps to recover lost password for RAR files:
Step 1. Simply launch PassFab for RAR and then click "Add" key to import the secured RAR computer file.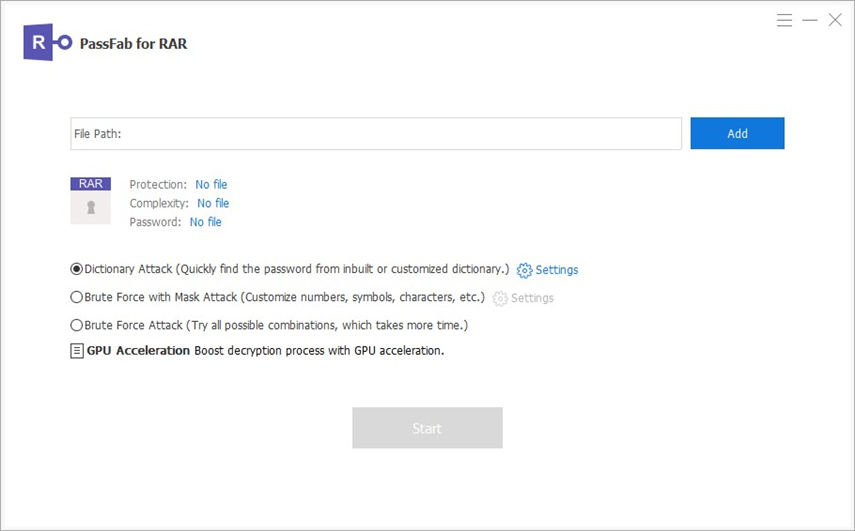 Step 2. Choose an attack type for password recovery from these three options.
Select "Dictionary Attack" if you have a vocabulary that is a written text computer file record common character mixtures, such as a, ab, 123, 4, AB, etc. that people may regularly use for passwords. Click "Settings" to use the standard vocabulary that comes with this system, or transfer your own one.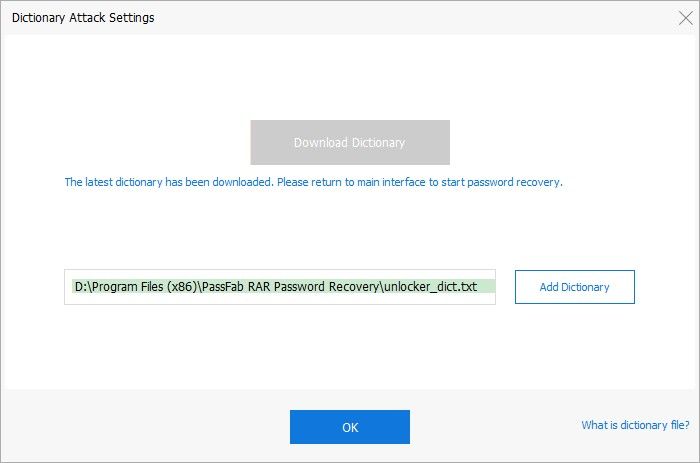 Select "Brute-force with Mask Attack" if you can provide any hint about the forgotten password. Later just click "Settings" to determine the places such as Min Duration, Max Duration, and Personality Set, etc. by yourself according to the possible signs about the password you could keep in mind of.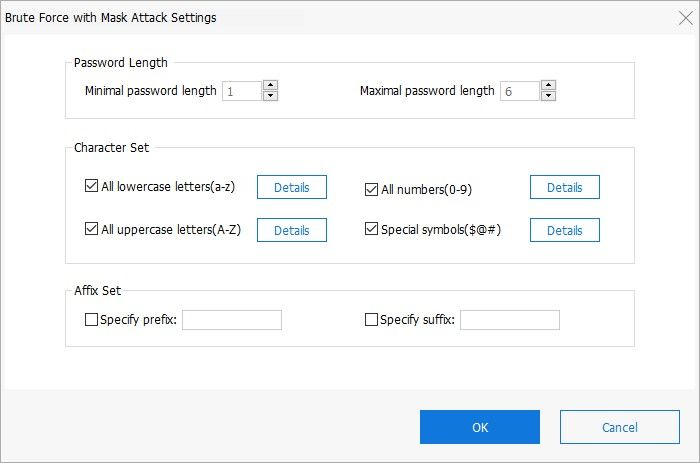 Select "Brute-force Attack" if you can't keep in mind anything about security passwords at all. This RAR password recovery tool will try all possible mixtures by standard, so no need to determine any establishing.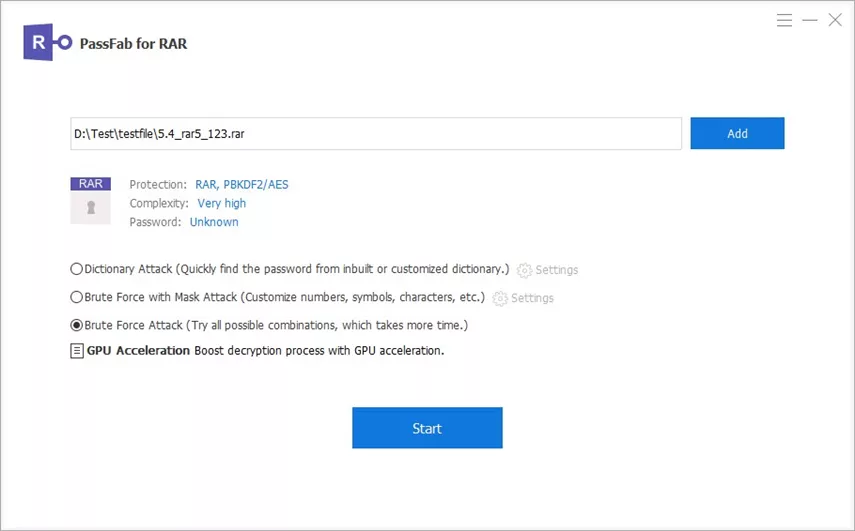 Step 3. After specifying the attack type and establishing, just click "Start" to begin with the recovery. Your password will be displayed in a pop-up screen. Now you can bypass RAR password successfully.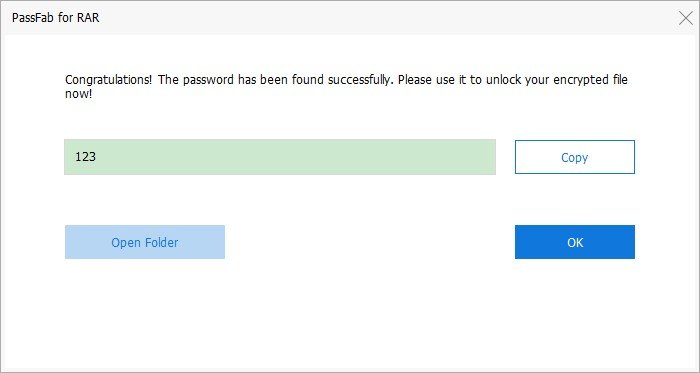 Summary
Done! These are the methods you can use to remove password from any protected RAR file. There are so many techniques proven online, but most of them are all imitations. The RAR password protected file is actually very tight whose primary concentrate is to guard visibility to unlawful techniques. But yet, if you have a downloadable RAR computer file protected with a password, then you are also going to experience the precautionary features and won't be able to get into the files. So with the help of these few operating techniques, you can now easily and securely appreciate all the RAR computer files and its material within. We wish that the offered information that will be of assistance to you.