It is really exciting to capture game highlights and then broadcast them to the entire globe in order to grab a large number of comments and reviews.
No matter if you are a rookie to the League of Legends platform or a seasoned veteran who has been playing for several years, you will want some basic and straightforward ways for recording your game with simplicity.
The following article gives information on the best method for how to record LOL game.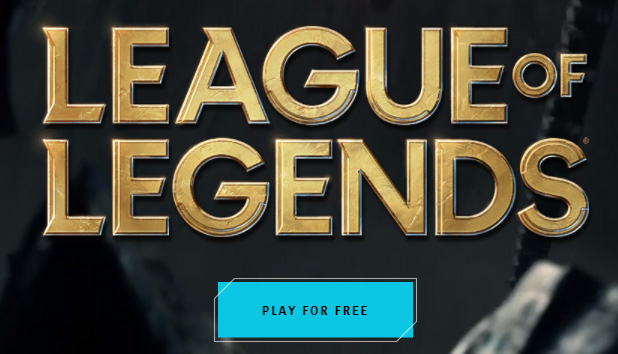 Part 1: The Best Tool for Recording League of Legends Games
Finding the best tool for recording League of Legends gameplay can be quite bothersome. But, don't worry, we got you covered. PassFab Screen Recorder is the best tool you can use to record your League of Legends games.
The most important thing about PassFab Screen Recorder is that it records the screen in high quality and always makes your screen, microphone, and audio in sync, without any delay.
Part 2: How to Record LOL Game?
In this section, we'll see how you can record lol game without any issue.
You will get to know about the most important aspects of recording League of Legends games such as recording your gaming session without any lag and how to record the League of Legends screen and overlay webcam.
2.1 Record LOL Screen[No Lag]
We will discuss how you can record League of Legends games without any lag and voice issues. But first, let's have a look at how to configure the settings of PassFab Screen Recorder, so you don't face any issues while recording your gameplay.
Configure Settings
Navigate to the settings of PassFab Screen Recorder by clicking on the drop-down arrow.
On "File" tab, set the

;Output Location

for videos, images, or for both.
On "General" tab, turn on the

Hardware Acceleration

, and set the

Frame Rate

and

Resolution

according to gaming needs.
On "Effect" tab, turn on the

Show Mouse Cursor

button and

Show Keystrokes

button according to gaming needs.
On "Task" tab, type desired duration to configure the

Segment recording

.
On "Device" tab, set your webcam, microphone, and speaker.

On "Hotkeys" tab, set hotkeys for your recording.
Text Guide
After you have configured the settings of PassFab Screen Recorder, let's take a look at how you can record your lol gameplay using this software:
Launch the PassFab Screen Recorder and configure the settings as mentioned in the above section.

Tap the "Start" option in the top-left corner of the screen. The software will begin recording the contents of your screen.

Press the "Stop" button (located on the second from the left), and the application will immediately save your recording.

Press the "Trim" button, and generate the video. To see the recorded video, select "Open output folder".
2.2 Record LoL Screen and Overlay Webcam
Using PIP(Picture in Picture mode), you can easily record lol screen and overlay the webcam. Let's take a look at how to configure settings for the overlay webcam.
Configure Settings
Select "Screen + Webcam" or "Webcam + Screen" are two options available from the second menu bar.
"PIP Position" and "PIP Size" can be customized as desired.

"Webcam Settings" option may be used to fine-tune the settings of your webcam.
Text Guide
Select the LOL window screen to interact with. And configure settings following the above as needed .

Click the "Start" option.

Press the "Stop" button to stop the PIP recording. Select "Trim" to save it. You can click "Open output folder" from the file menu.
FAQs about PassFab LoL Game Recorder
Some people come up with a lot of questions in mind, so to help you with such questions, we have devised this section to resolve your queries about the best lol recorder.
Q1: Can You Share the Recorded LoL Video to YouTube?
Normally, YouTube supports video formats such as MOV, MPEG4, AVI, WMV, MPEG PS, FLV, 3GPP, and WebM.
PassFab Screen Recorder supports the formats for YouTube Video. All you need is the user account of YouTube to share your LOL recordings there.
Q2: How to Find Recorded LoL Video on the Best LoL Recorder?
The best screen recorder for lol games is PassFab Screen Recorder and it is really easy to find the recorded video.
After finish recording, just click on the "open output folder" option that you will see on PassFab Screen Recorder.
Or you can go to Settings > Files > Output location.
Q3: Can You Record LoL Video in Segments?
Yes, using PassFab Screen Recorder you can easily do the segment recording league of legends games.
Go to the settings menu and click on "Task" tab.
Set your desired duration for segment recording.
Now, start the recording of your LOL gameplay.
Conclusion
We hope, after reading this guide, recording league of legends gameplay won't be an issue for you.
Undoubtedly, PassFab Screen Recorder meets all the requirements that you need in order to record the lol gameplay whether simple screen recording or in conjunction with screen overlay.