Are you in search of free video recording software that is not only easy to use but also saves money? If so, then you'll be glad to know that you're in the right place!
Good recording software is essential for content creators! It allows you to capture helpful and innovative content that you can share with friends and family. Today, we guide you about the most popular video recorders for Windows. To help you identify which one is best for you, we've compared these recorders with respect to various important factors.
Quick Pick: Free Video Recording Software Windows(100% Free)
| | PassFab Screen Recorder | Windows 10 Game Bar | OBS | CamStudio | Monosnap |
| --- | --- | --- | --- | --- | --- |
| Is it free? | | | | | |
| Does it support video editing? | | | | | |
| Does it record webcam and screen simultaneously? | | | | | |
| Is it user-friendly? | | | | | |
| Does it have any limitations? | | | | | |
| What OS is it compatible with? | Windows | Windows | Windows, Mac, and Linux | Windows. | Windows, Mac |
Details about Best Free Video Recording Software
Good recording software is the one that exceeds other alternatives in various prominent factors. Some of the most important factors that you must consider while judging a video recorder are user-friendliness, popularity, features, compatibility, price, etc.
If you're still facing trouble identifying which software is best for you, then don't worry! Simply take a look at the pros and cons of the top video recorders listed above. This will certainly help to clear your doubts regarding the best video recording software available on the internet.
Top 1: PassFab Screen Recorder
PassFab Screen Recorder is an amazing video recorder software Windows. This is a multi-purpose tool with some of the most interesting and innovative features to make the process of video recording much more fun for you. PassFab Screen Recorder is a paid software; however, it offers a very generous free trial that allows users to test out its features for free and without any prominent limitations.
This affordable screen recorder also offers a simple and highly intuitive user interface, which ensures that beginners can use the software without facing any trouble. Read below to understand the benefits that you'll acquire by using PassFab Screen Recorder.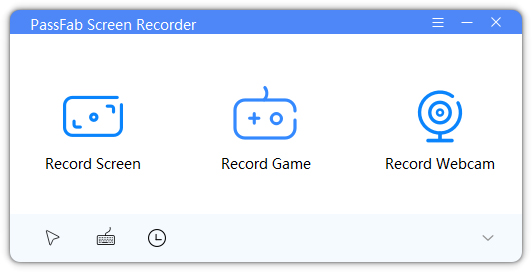 Record the webcam and screen simultaneously without any time limit.
Allows users to create Segment Recordings.
Records video and audio with very high-quality outputs.
Take screenshots any time during recording.
Allows you to trim your recordings and remove unnecessary portions.
Free version adds watermarks to recordings.
Top 2: Windows 10 Game Bar
If you're in need of simple video recording software for Windows 10, then the Windows 10 Game Bar is the best option for you. The Windows 10 Game Bar is a built-in feature that comes with all versions of Windows 10.
This tool allows you to record your screen for absolutely free without any limitations. Furthermore, Windows 10 Game Bar is an incredibly simple feature; therefore, ensuring no hassle while trying to record a video using this tool.

Completely free and easily accessible.
The Windows built-in video editor can be used to trim recordings with ease.
The tool is incredibly user-friendly.
Only available for Windows 10 devices.
Top 3: OBS
Open Broadcaster Software or OBS is arguably one of the most advanced and robust computer recording software that you should definitely try! OBS is an open-source tool available for various popularly used operating systems.
This software provides the most advanced video recording tools and features which you will definitely enjoy!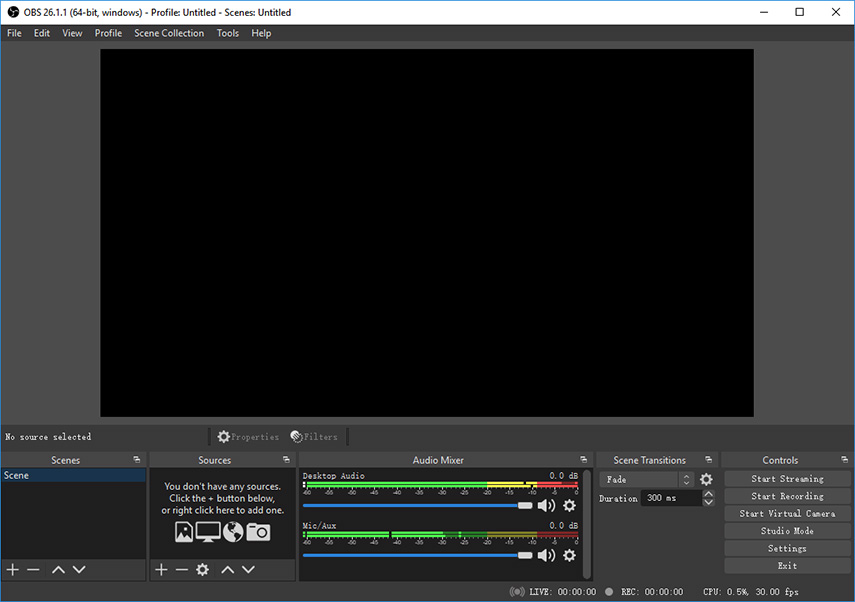 Completely free to use with no limitations.
Available for Windows, Mac, and Linux.
Allows superior video and audio processing.
Offers a highly professional user interface.
Not very user-friendly.
Does not allow video editing.
Top 4: CamStudio
CamStudio is an amazing video capture software available for almost all Windows devices. CamStudio is popularly used for creating engaging and innovative content that everyone can enjoy!
Moreover, it offers a variety of fun and useful features to assist you in the process of video recording.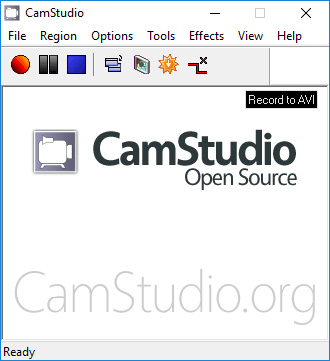 No time limit for recording.
Very user-friendly for beginners.
Open source and absolutely free to use.
Requires greater usage of CPU resources.
Output recordings in only AVI or SWF format.
Top 5: Monosnap
When we talk about the best free video capture software, we just can't ignore Monosnap! Monosnap is a content creation tool available for both Windows and Mac devices. This software allows you to create all types of videos with ease.
It's popularly known for the variety of features that it entertains users with. You won't be bored while using this software.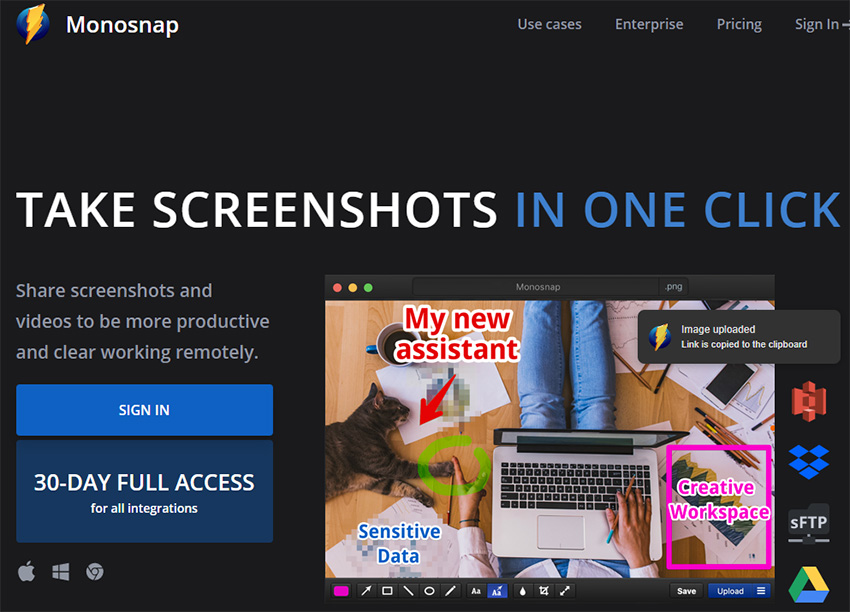 The free version offers all features included in the complete software.
Use hotkeys to make the video recording process more convenient.
Available for both Windows and Mac.
No editing features.
Might encounter a few bugs.
What Is the Best Software for Recording Video and How to Use?
After closely comparing the top 5 free video recording software, it can be easily concluded that PassFab Screen Recorder is the best one. This software is not only the most user-friendly but also offers the most advanced and innovative recording features for you to try out.
Text Guide: How do I record video on my PC?
Now, you must be wondering how you can record a video on your computer by using PassFab Screen Recorder. Thanks to its overall user-friendliness, this process is incredibly simple.
However, to ensure that you don't face any difficulty here is a step-by-step guide of the complete process.
Select the recording mode that you want from the home page. To record screen and webcam simultaneously, select "Picture in Picture".

Choose the suitable option from the second navigation bar, such as "Screen + Webcam" or "Webcam + Screen".

To begin recording the video, simply tap on the red start option. Use tools from the navigation bar to pause the recording or take screenshots at any moment.

Hit the "Stop" button whenever you want to end the recording.

You can define the duration of the recording totrim. Tap on the "Open output folder" option to check out the video.
Conclusion: What do YouTubers use to record their videos?
Which is the most popular video recording software choice for YouTubers? Honestly, there is no definite answer to this question. YouTubers make use of various different tools that fit their requirements suitably. In our professional opinion, PassFab Screen Recorder is a great software that fulfills various requirements of several content creators. You should definitely give this software a try!