PowerPoint is the primary platform that individuals visit to produce professional as well as personal presentations. Whether you're creating a presentation to share analytical data with your team, or creating a school presentation, PowerPoint is the perfect tool for you to use.
Since most data sharing is done through PowerPoint presentations, it might be necessary to record important presentations in order to further share them with those concerned. In this article, we will thoroughly guide you on how to record a PowerPoint presentation with ease.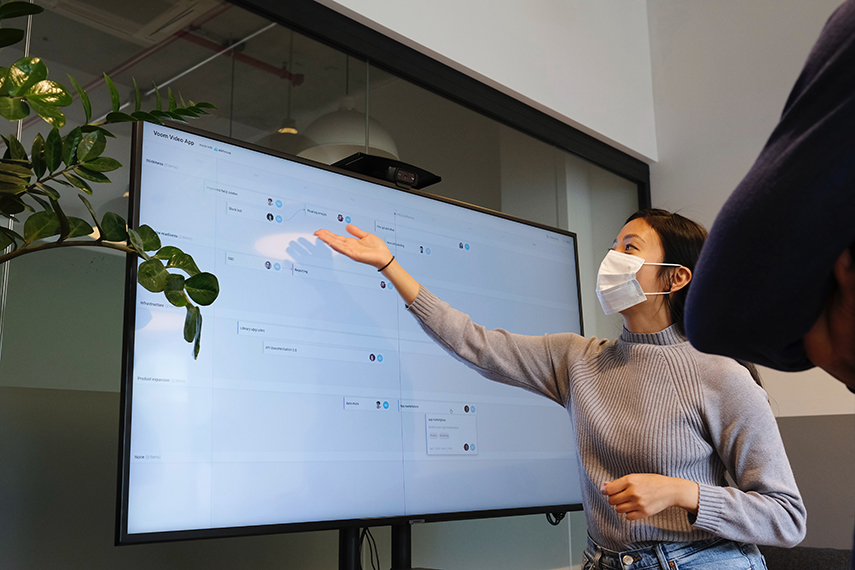 Why You Will Need to Perform Presentation Recording?
Presentations are a great way to contribute to your English language learning experience. They offer various opportunities for developing skills as well as knowledge. Most importantly, performing presentations can really help in boosting your confidence in public speaking and is an effective and efficient way to share vital information with your team.
Along with creating a PowerPoint presentation, you will also need to share it with individuals. One of the best ways of doing so is by recording the presentation and sharing the recorded video instead of the PowerPoint file. Continue reading to know about two of the quickest and effective ways on how to record a PowerPoint.
Top 2 Methods to Record PowerPoint
Now, let's move on to the main question of the day, how to record a presentation on PowerPoint? Honestly, this is pretty simple if you're doing it the right way. Here, we will discuss the two simplest and most efficient ways of recording PowerPoint presentations.
Method 1: Record PowerPoint Presentation with MS PowerPoint Itself
The first and easily simplest way to record PowerPoint presentation with audio and video is by using the Microsoft PowerPoint built-in slideshow recorder. It is completely free to use. Furthermore, since this recorder is already built-in; therefore, you won't need to download any third-party software for this purpose.
With that said, follow the steps listed below to understand how you can record a PowerPoint presentation using the Microsoft PowerPoint built-in recorder.
Set Up the Slides

Before beginning to record your PowerPoint presentation, ensure that all your presentation slides are completed and placed in order.

Record narration and timings

Go to "Slide Show" tab shown in the navigation bar > "Record Slide Show".
You can choose "Record from Current Slide" which is used to record from a specific slide. Then go to this specific slide, click on "Record".
Or you can "Record from Beginning" which is used to record from the beginning of a PowerPoint presentation. When you're ready, just click "Record" and start recording and speaking.

Save the Recording

After recording, PowerPoint will automatically display the total length of the narration and ask if you want to keep the narration or not. Tap on "Yes" to save the narration and "No" to discard it.

Once the recording is complete, you need to save it offline. To do so, go to "File" and tap on "Save" or "Export".
Method 2: Screen Record PowerPoint with Free PassFab Screen Recorder
Another reliable solution for how to video record yourself presenting a PowerPoint is with the help of third-party software. PassFab Screen Recorder is amazing software that allows you to record both screen and webcam. Although this is a free software, it allows users to test out all of its features without major limitations.
The steps below illustrate how you can use PassFab Screen Recorder to record a PowerPoint presentation.
Launch it and select "Record Screen" > capture the PPT screen on your Windows > click on the "PIP" icon to record the PowerPoint and yourself simultaneously.

Set the "PIP" settings on the scecond navigation bar.

Hit the red "Start" button to begin recording. You can perform presentation and begin narrating each slide in order.

Once the presentation is complete, hit the "Stop" button to end the recording.

Afterward, you can trim your recording to remove any unwanted parts. Select the "Open output folder" to check out the final presentation.
Final Answer: Both Is Well And Which Is More Convenience
| | MS PowerPoint | PassFab Screen Recorder |
| --- | --- | --- |
| Price | Free | Free |
| Video Editing | | |
| Real-time Drawing | | |
| Hardware Accelaration | | |
| HD Recording | | |
| Limitations | Only support MS PPT recording | Support PPT/Game/Sports/Business recording,etc. |
After closely comparing the two best methods to record PowerPoint presentations, it can be safely concluded the PassFab Screen Recorder is arguably the best tool that can be used for this process. PassFab Screen Recorder can be used to record video and PowerPoint at the same time, giving your presentation a much more professional touch.
So what are you waiting for? Download PassFab Screen Recorder now and begin creating impressive and professional PowerPoint presentations.