"How do I disable the Microsoft account nagging. I don't want to sign in with a Microsoft account. I never want to sign in with a Microsoft account. Please tell me how I can make it so that the nag screen that asks me every time I open an app to sign-in with my Microsoft account NEVER, EVER appears again. Thank You!"
People are left with an obvious choice to create a connected Microsoft Account during the installation. Though, the connected Microsoft account enabled the users to access the Windows and Microsoft's cloud storage facility. But for several of the users, the account was never intended to make use of. Users still wish to disable Microsoft account and make use of local account instead, as they feel vulnerable about how the Microsoft Account servers will handle their private data. Now, if you're also the one looking for tutorials on how to block Windows 10 Microsoft account in registry or group policy, then you've landed at the right place.
Part 1. Best 2 Ways to Disable or Block Microsoft Account on Windows 10
This section will explain you two methods with the help of which you will successfully disable Microsoft account. Read the following part carefully and go along with the step by step guide mentioned below for each method.
1. Using Group Policy
Begin with typing "edit group policy" in the Start menu and push the Enter key. This will launch the Local Group Policy Editor. Alternatively, you can take help of Run dialog box. Simply press the Windows and R key together to open the Run. Type in "gpedit.msc" and hit on Enter key.
After opening it, follow the location as below:

Computer Configuration > Windows Settings > Security Settings > Local Polices > Security Options. You will now be able to see "Account: Block Microsoft accounts" option from the right panel.

Other way to reach this option is – press the Window + R keys. Type secpol.msc in the Run dialog box. Click "OK" or press Enter.

On the left panel, expand the "Local Policies" option. Choose "Security Options" right after that. You will now see the same options on the right panel.

Now, double click on "Accounts: Block Microsoft accounts" option to get its properties.
You will get three options on the drop-down box under "Local Security Setting" tab. These are:
This policy is disabled
Users can't add Microsoft accounts
Users can't add or log on with Microsoft accounts

On selecting, "Users can't add Microsoft accounts" policy; you will be restricted to add a new Microsoft account. That is to say, you won't be able to switch from local to Microsoft account. However, logging in with existing Microsoft account is possible.

If you choose "Users can't add or log on with Microsoft accounts" policy; along with not being able to add new Microsoft account, your existing account will also be vanished. You won't be allowed to login on Windows sign-in screen. So, if you plan to pick out this option, ensure to firstly switch to the local account.

Once you are done with the selection, hit on "Apply" followed by "OK". Subsequently, sign out or restart the PC so that the chosen policy will be executed. Let us move to another way of disabling Microsoft account.
2. Block Microsoft Accounts in Registry Editor
In case your system lacks Group Policy Editor for its unavailability in some Windows version, you can try out this method to block Windows 10 Microsoft account.
Press Windows + R keys and enter regedit on it. Press Enter key then.
On opening the Registry Editor, navigate as the following:

HKEY_LOCAL_MACHINE\SOFTWARE\Microsoft\Windows\CurrentVersion\Policies\System

You will notice "NoConnectedUser" value name in the right pane. If you see no value, right-click on the vacant space and make a DWORD value. Name the value as "NoConnectedUser".
Make the "NoConnectedUser" value1 in case you merely wish to clock users from switching to Microsoft account. If you wish to restrict users from adding and logging in with Microsoft account, keep the value 3.
Shut the Registry Editor and reboot your PC.
That was all about how to disable Microsoft account. But you must understand what you're going to miss out. The main disadvantage that you'll be facing over and over again is whenever you reinstall or upgrade your OS you need re-configure all the settings of your Windows from scratch and if you have more than one device you have to individually do that with all.
On the other hand, if you make use of Microsoft Account all your settings will be synced across all your devices with just a matter of a couple of clicks. Moreover, you'll not be able to make use of other services like Windows' new in-built apps like Edge, Maps, Groove Music and People. On top of all, services like OneDrive, Cortana (intelligent personal assistant), Windows Store Apps will no longer be available once you disabled Microsoft account.
Part 2. How to Reset Microsoft Account on Windows 10/11
Hence, it is advisable that you must reset the password of Microsoft account just in case you forget it. So that all your things stay intact and you need not have to disable a Microsoft account in first place to gain back access to your PC. And for this purpose, we have /pought to you a highly efficient tool PassFab 4WinKey . With this tool you not only can reset or remove password from Microsoft Account or local or admin account but also have the privilege to create an admin account as well. Let's understand how to unlock a locked Microsoft account PC with this mighty tool.
Step 1: Download and install PassFab 4WinKey first. Launch it now and get an empty USB drive and insert it in your PC. From the main screen, select "USB Flash Drive". Hit on "Burn" right after that.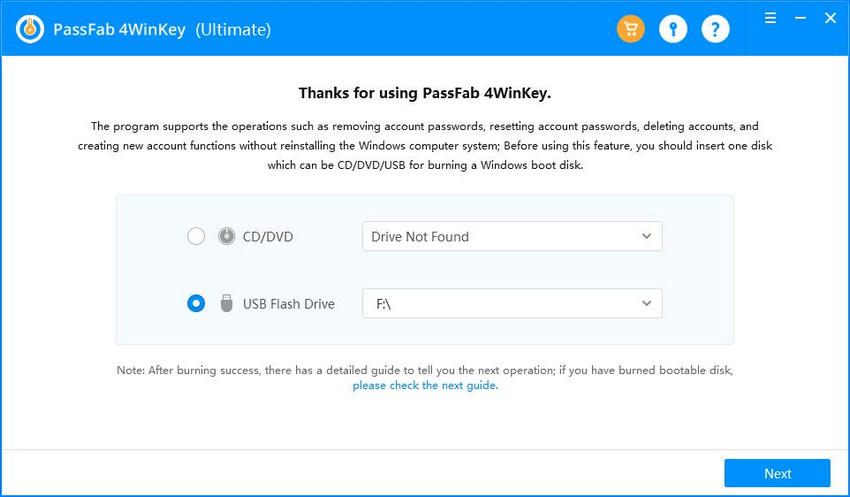 Step 2: When the burning process completes, eject the flash drive and insert it in your locked PC. Reboot your computer afterwards and hit F12/Esc key on your keyboard. On entering the boot menu interface, select USB Flash Drive. Later, press Enter key.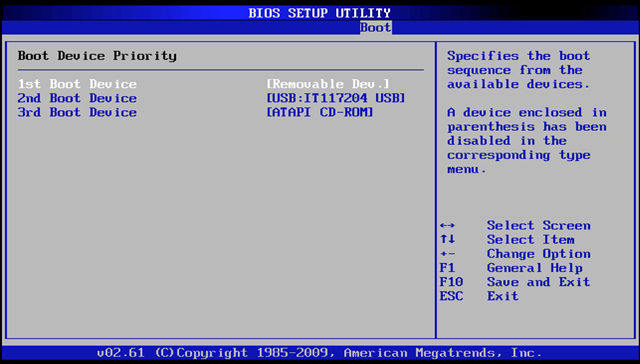 Step 3: Pick the Windows version now and click on "Reset your Password" option. Hit on "Next" now.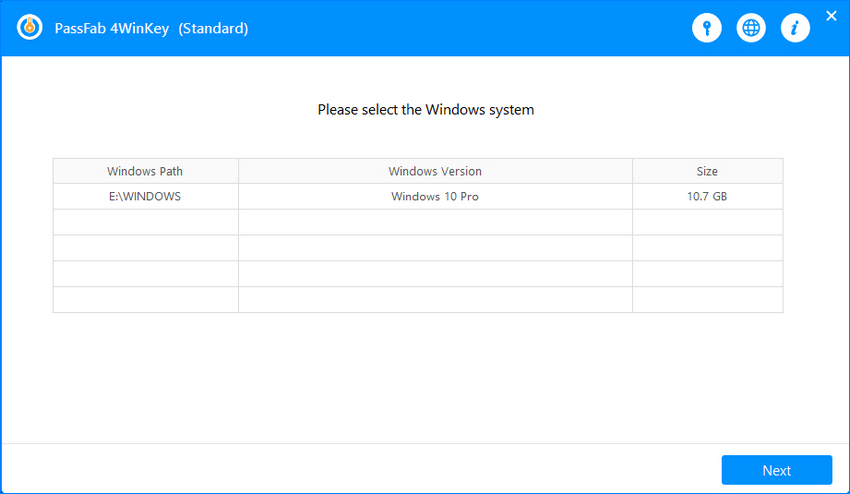 Step 4: Choose the user account now i.e. Microsoft account and the user name will be displayed. Subsequently, type in the fresh password and click on "Next". Finally, hit "Reboot" followed by "Restart Now" and you're good to go.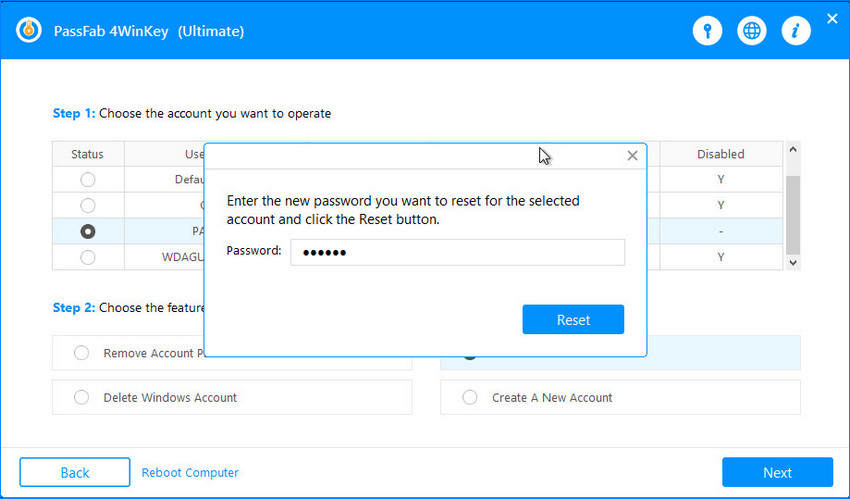 Here is a video tutorial that you can watch to learn how to reset Microsoft password:
Conclusion
There are times when you need to disable Microsoft account. But many people like you have no clue how to proceed with it. Therefore, we shared you some easy tips and methods to block Windows 10/11 Microsoft account. We also share an effective tool to reset your Microsoft account. We hope you liked this article and got helped. Thanks for reading!