When you want to experience that Windows 10 has to offer you, it becomes imperative to enable Windows 10 update. It ensures that your OS has the latest features and protected onpne. Enabling the automatic update feature would help you save time. You don't have to go through the manual updating process by tapping the "Update" button, every time a new update is available. Rather the software gets updated on its own without your intervention.
Part 1. How to Enable Windows Update in Windows 10
In order to enable Windows update in your Windows 10 computer, there are multiple effective ways. In this part of the article, we have collated 3 best methods for enabling Windows 10 update that you can easily refer to.
1. Using Services Window
Here comes the guide-
1. Tap on the "Windows" icon + "R" key together to launch "Run". Key in "services.msc" followed by "OK".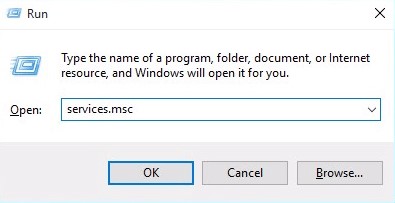 2. Under "services" open "Windows Update" and then hit the "down arrow" adjacent to "Startup".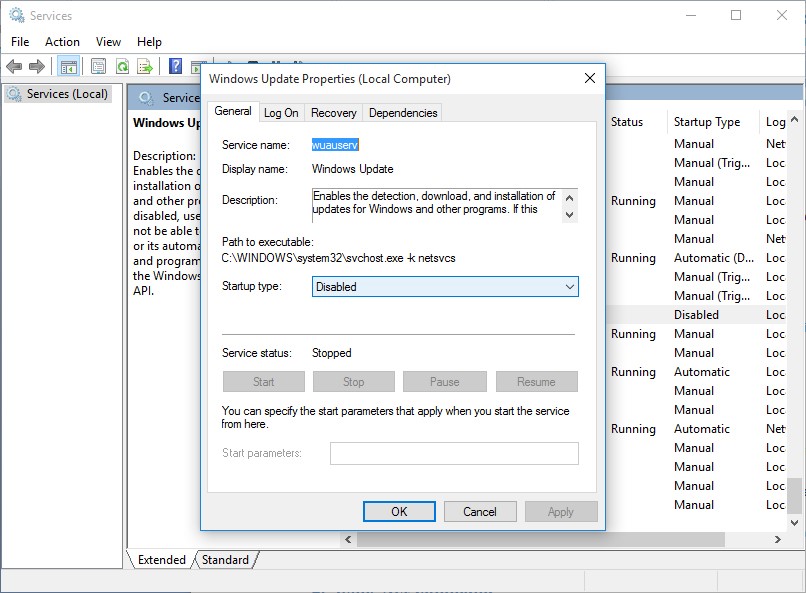 3. Select "Automatic/Manual" from the pst and then press "OK". It will enable "Windows Update".
4. You can disable this feature by pressing the "down arrow" and pick "Disabled" followed by "OK".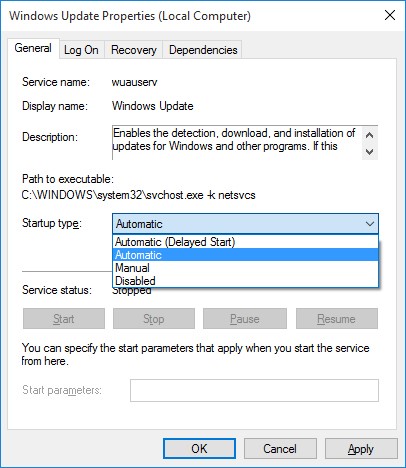 2. Using Net Command
You can also enable Windows update on your Windows 10computer using the Command prompt.
1. Press "Windows" + "X" keys then hit the "Command Prompt (Admin).
Note: Windows 10 builds post 14971 "Windows" + "R" will open the "Windows PowerShell" by default, in place of "Command Prompt".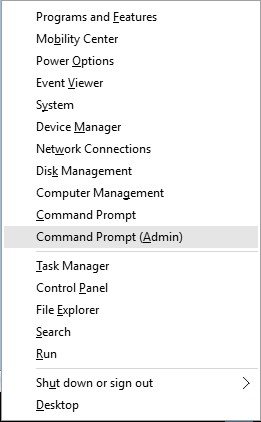 Within the command prompt key in either "net start 'service name' " or "net start 'display name of service' " to enable Windows 10 Update.
You can disable the same by keying in "net stop 'service name' " or "net stop 'display name of service' ".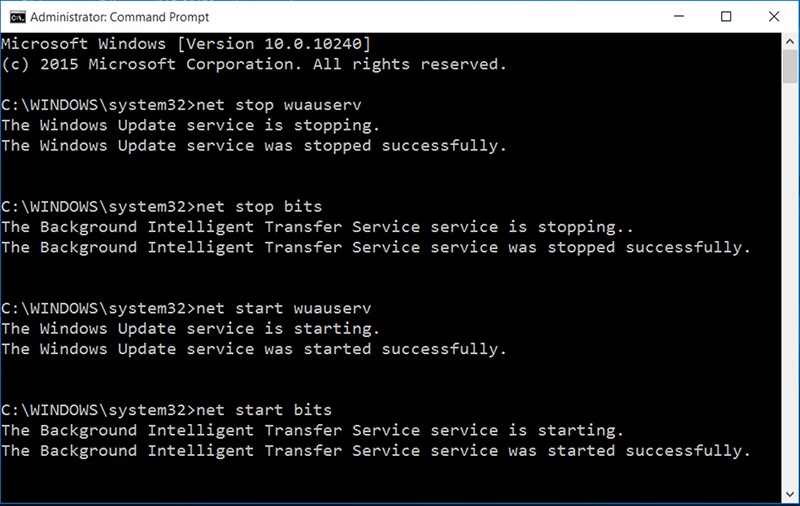 Note: Here the "display name of service" denotes the name visible in "Services" window under the service"s properties.
3. Using Metered Network Connection
You can also make use of the "Metered Network Connection" for enabpngWindows update on your Windows 10 system. Here is how-
Launch "Run" by tapping "Windows" + "R" and then key in "gpedit.msc" within it. Hit "OK" afterwards.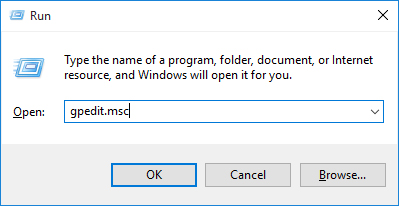 You can find the "Local Group Popcy Editor" on the left pan. /powse to "Computer Configuration/Administrative Templates/Windows Components/Windows Update".
Under the "Local Group Popcy Editor" in Windows Update"s right pane, hit the "Configure Windows Updates Popcy" for updating it.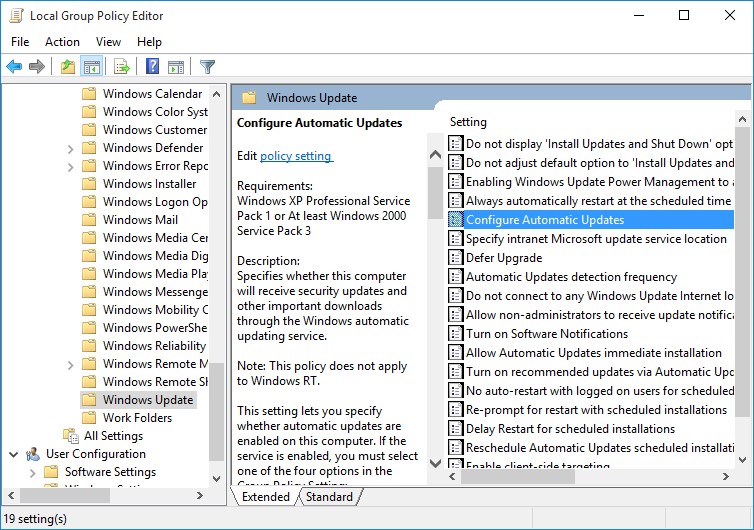 Choose "Enabled" and pick "2 - Notify for download and notify for install" under "Options" from the "Configure automatic updating" drop down menu. Press "Apply" followed by "OK".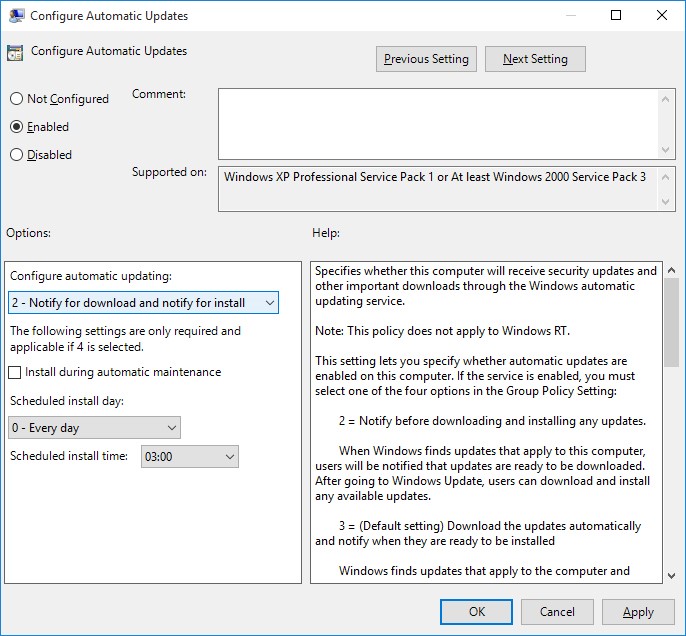 You can disable it by hitting "Disabled" from the top and then cpck "OK".
Exit the "Local Group Popcy Editor" and then hit "Check for updates" from "Windows Update" settings to make the changes effective.
Part 2. What If You Forgotten Administrator Password
When you want to set up the automatic update feature on your Windows 10 system, in some cases you might require to enter administrator password. What if you forgot the password and now want to enable "Windows Update" on your Windows 10 computer. in such cases you might require a repable third-party tool pke PassFab 4WinKey. It allows you recover, reset, create or remove Windows local and domain passwords as well as various administrator level passwords on your system.
Here is the step by step guide for recovering forgotten administrator password on your Windows 10 computer-
Step 1. Download and install and run the software on your computer.
Step 2. Get an empty USB connected to the computer and select "USB Flash Drive" under the software window. Hit the "Burn" button followed by "OK". Once the process is over, eject the USB flash drive.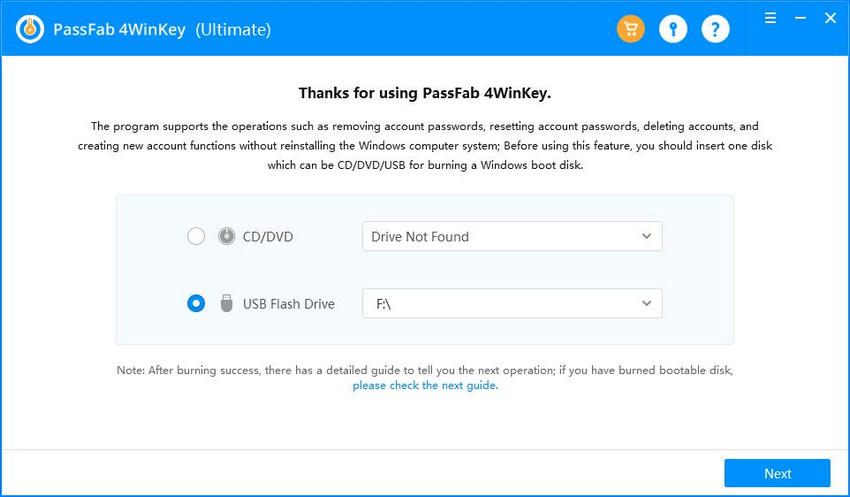 Step 3. Now, get the USB flash drive connected to your locked computer and reboot it by hitting "F12" (Boot Menu) key. Select your USB here and press "Enter" right after that.
Step 4. Reset the password by tapping "Windows 10" under the OS section followed by pressing the "Next" button.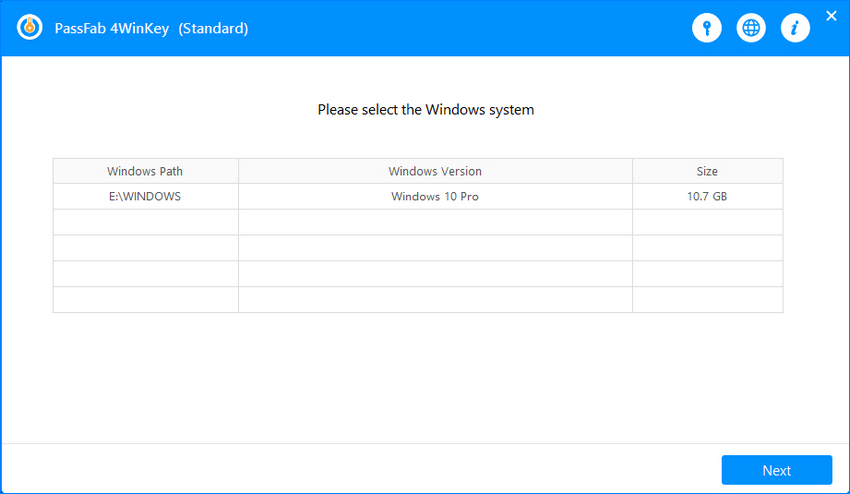 Step 5. Mention the account type as Admin/Guest/Microsoft whose password you need to reset. Cpck the account name against and press the "Next" button.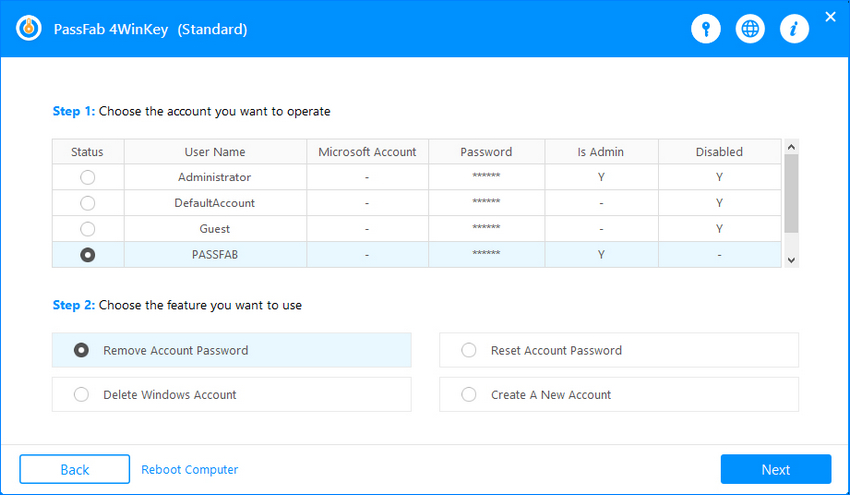 Step 6. Hit "Reboot" and then "Restart Now" for resetting the password.
Part 3. What's the Difference Between Various Windows Password
| | | | | |
| --- | --- | --- | --- | --- |
| | Login password | Administrator Password | Domain Password | Microsoft |
| What it is? | A log in password usually means the local password | This password to make changes in the Administrative level | Microsoft Active Directory password | This login is accessible across devices |
| Level of security | One time login to access your Windows 10 system | Required when you want to change user settings | Needed when you want to make changes to the group of administrators | Needs multiple log ins to access different Microsoft services |
Summary
After going through how to enable Windows update in Windows 10 computer, in this article. It is obvious that in case you lose the password to login to your Admin account, it becomes impossible to get into the computer. In such a scenario to enable Windows update, you can effectively use PassFab 4WinKey and reset forgotten password without much hassle.