Windows 10 system has been used wildly over the world due to its perfect functions. As a personal item, we often store some data on the computer. If you forget Windows 10 password, does this mean that your data will be lost? Well, the answer is definitely "No". In addition to the factory resetting the computer, there are still have many ways to reset Windows 10 password for administrator and Mirosoft. Here, we gonna introduce them one by one.
Part 1: 3 Ways to Reset Forgotten Windows 10 Password for Free
Below methods have been tested by our editors, you don't need to worry if it's safe. Each mode corresponds to a different user scenario.You should follow the steps step by step to make sure you can reset password on Windows 10 successfully.
1. Using Windows 10 Reset Disk
Password reset disk is the most popular way for resetting Windows password. But, you have to create one before you forgot the password. Didn't do that? You can also create a password reset disk on locked computer. If you already have one, You can reset Windows 10 password in a short while.
Don't know how? Check the article: How to Reset Windows 10/8/7 Password with Bootable USB Flash Drive.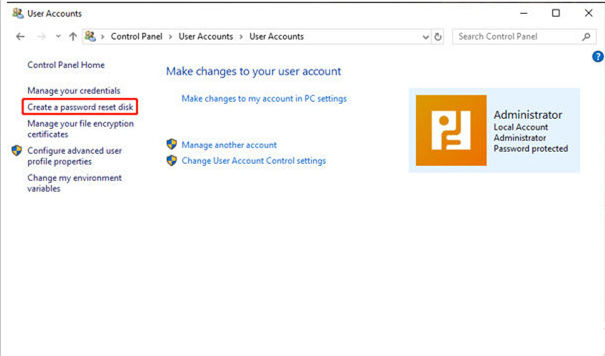 2. Visiting Micorsoft Website
If you are using Microsoft account to login your computer, then you are a lucky guy. By visiting Micorsoft official website you can easily reset lost Windows password.
Step 1: On the sign-in screen of your Windows PC, type your Microsoft account name if you cannot see it. If there are multiple accounts on the PC, choose the one account that you want to find the password, You will see the below page: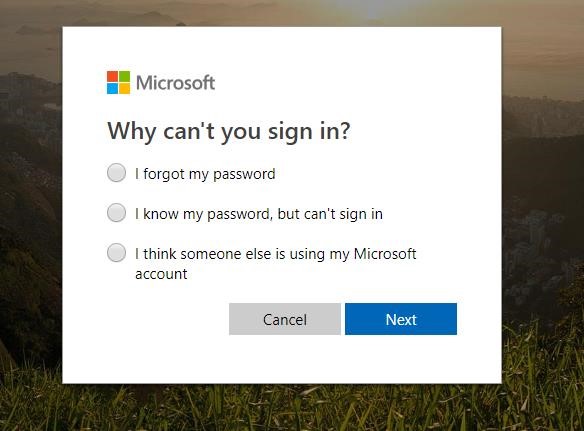 Step 2: Select "I Forgot my password" and click Next. It will ask your Microsoft live account credentials which you have to enter, and click Next. You will then see this: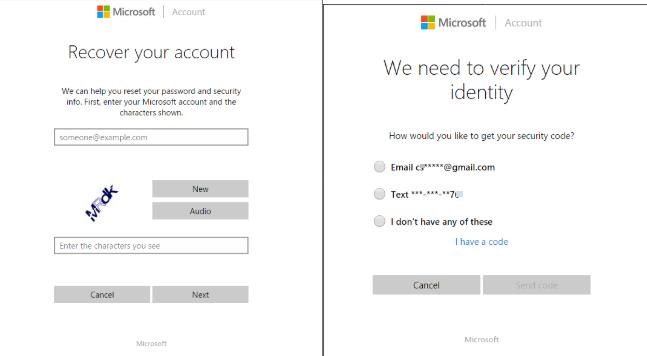 Now, select the one that is handy to you whether your email or our phone number and click "Send Code". Now, in a few moments, you will get a code. Now, you can now enter the code there, and on the next screen, enter the new password.
This time, you have a new password for that particular user account.
3. Entering Safe Mode
Safe mode is the diagnostic mode of the computer operating system which can help you solve most Windows system problem includes reset Windows password. But, different computer have different way to enter safe mode. You have to restart computer and press F8 for seconds to eneter Advanced Boot Option Menu. Then use your arrow keys to select "Safe Mode" and hit "Enter" to reset Windows 10 password.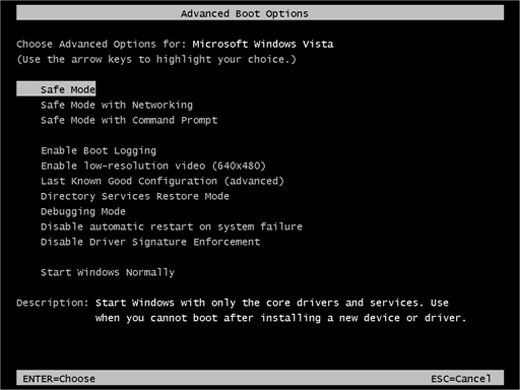 Part 2: How to Reset Windows 10/11 Password with PassFab 4WinKey
PassFab 4WinKey is basically designed to reset the forgotten password for Windows. This tool not only allows to reset local account password but also administrator, Microsoft password, etc. As a professional tool, it can save you a lot of time. If you need a Windows password recovery tool you can give it a try.
Quick guide to use PassFab 4WinKey
Step 1: Download and install PassFab 4WinKey on Windows/Mac computer to which you can have access.
Step 2: Select a boot media(USB/DVD/CD) and click "Burn" to create reset disk.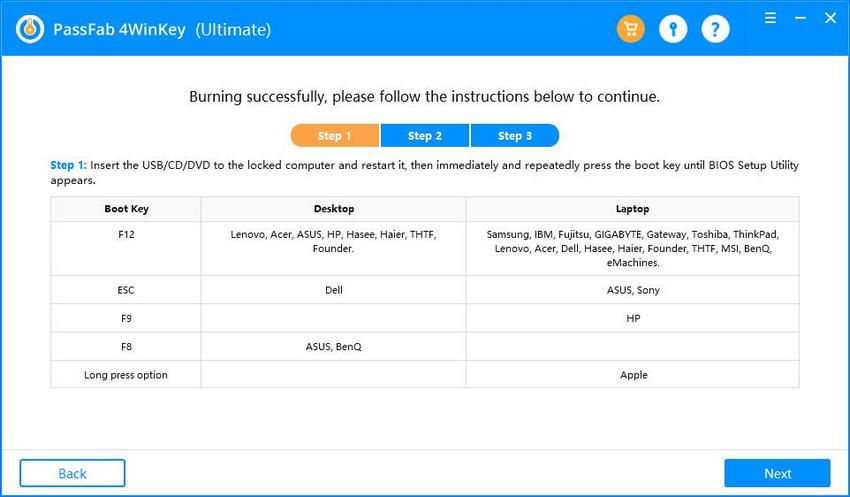 Step 3: Insert the bootable USB or CD/DVD to your locked Windows PC. Then restart the computer and press "F12" or "ESC" to enter the Boot Menu Interface.
Step 4: Here, you will find there is a list of boot choices, including the USB/CD/DVD which you have inserted. Select the bootable device you have inserted and press "Enter".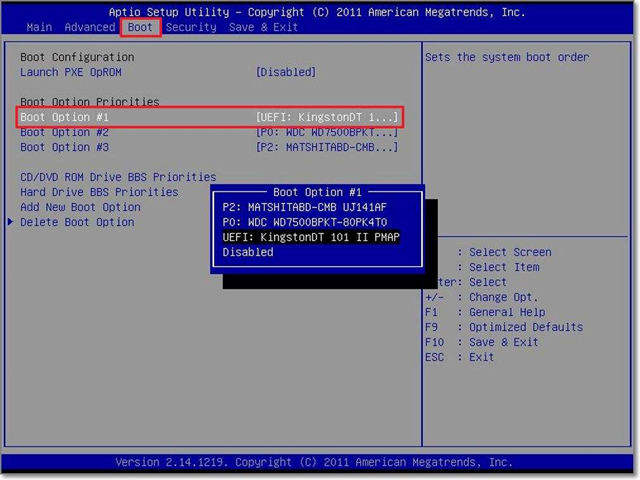 Once you enter the locked Windows from the boot disk, a password recovery interface shall appear. Here, you get an option for Windows 10 password reset.
Step 5: Choose the Windows operating system and select "Reset your password" option.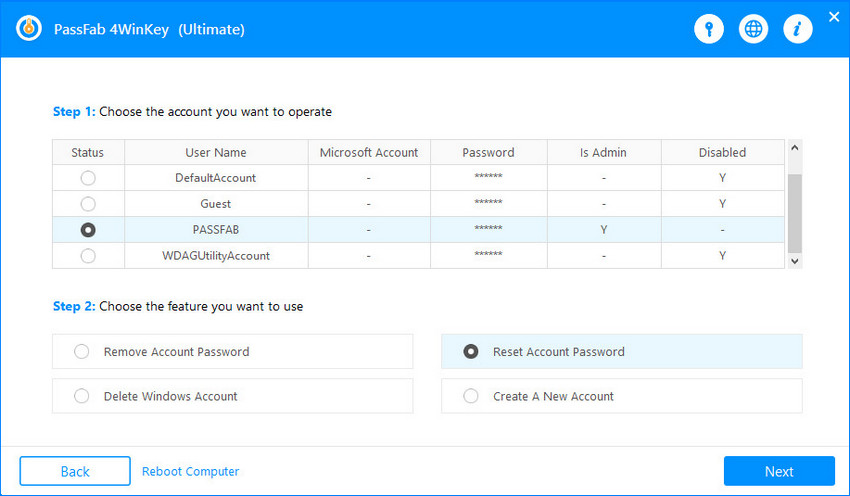 Step 6: Select the password you need to reset and enter your new password, then click "Next".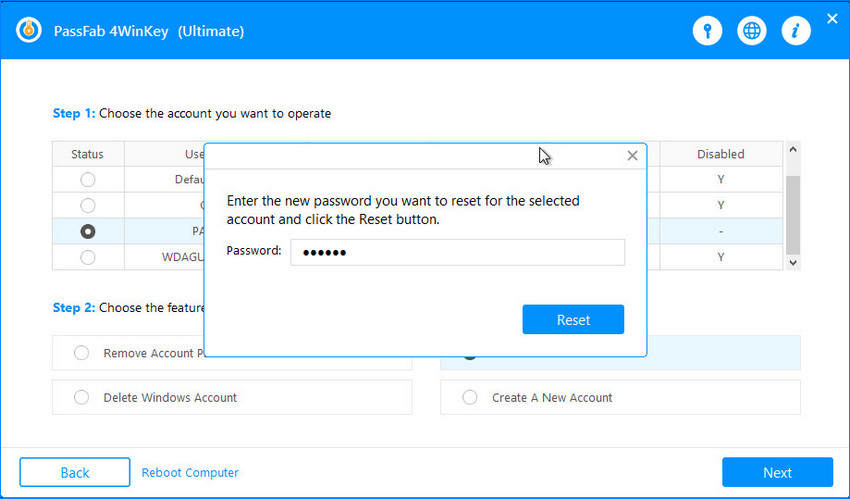 In the end, waiting for a while the process will be finished and you can restrat your computer and log in with your new password.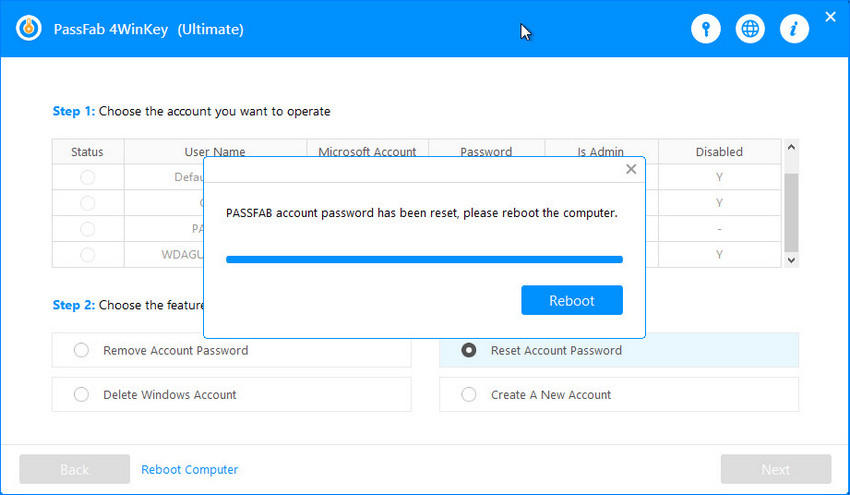 Conclusion
So, I believe you already know how to reset Windows password now. As for PassFab 4WinKey, you can use it to reset Windows 10 password, bypass Windows 10 password or reset Windows 7 password and so on. If you have any question please leave the comment below to let us know.