"I forgot the login password of my old laptop. It's running on Windows 10. I don't want to reinstall it. How to bypass Windows 10 login password? I need help."
Many users have had this problem before, I believe it brought you a lot of trouble. But now, in this aticle, we will tell you how to bypass Windows 10 password easily and efficiently. This post will be divided into two parts. Part 1 is the best solution for all Windows passwords problem, the other one is for login password. Depends on your own situation to check it out!
Method 1: Bypass Windows 10 Password Using PassFab 4WinKey
There are many different types of software or tool which is available on the internet. But most of these tools are either paid or not work properly only some of the tools are very reliable or suitable to use on your PC. The PassFab 4WinKey is one of most popular or amazing tools for bypassing the windows 10 password. In below we mentioned some steps on how to use it.
Step 1: First download the tool from the internet and install on another accessible computer, once the installation process is completed, launch the tool. Then insert your CD/DVD/USB to it. Click on "Burn" button until it is burned sucessfully.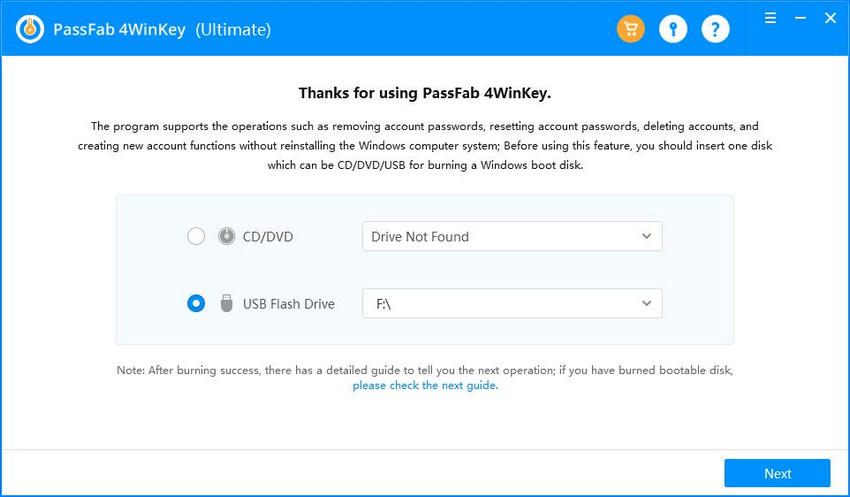 Step 2: Take the disk to your locked computer and restart it. Now you need to press F12 (or other keys)quickly until entering its BIOS menu. Then let your disk to be the first boot deive. Exit BIOS and restart the locked computer again.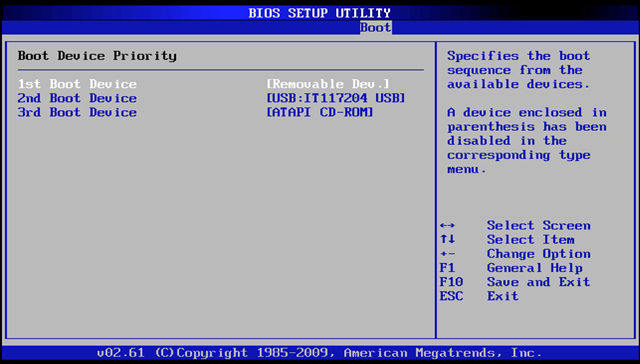 Step 3: Then you will see the homepage of the Windows password recovery tool again and select the Windows operating system as per your need and click on the reset password icon.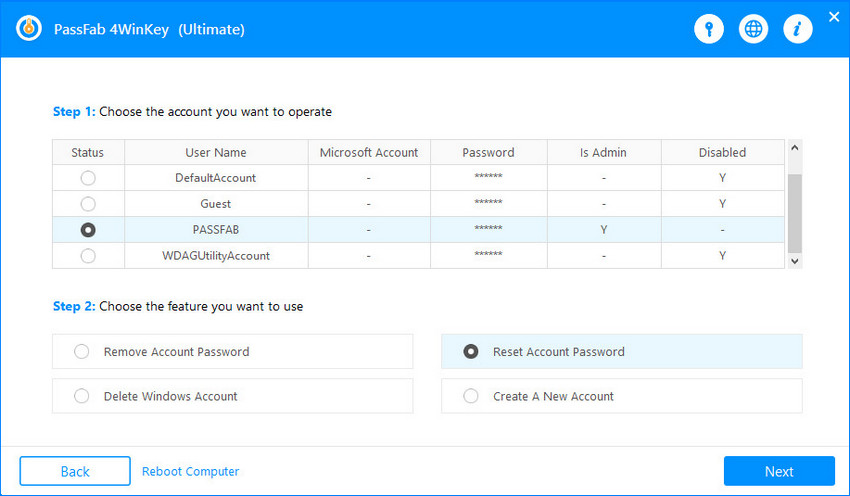 Step 4: After that select the username like admin, Microsoft or guest etc. once you select the user, that account will have the default password and you can also change the password by typing the new password in the box.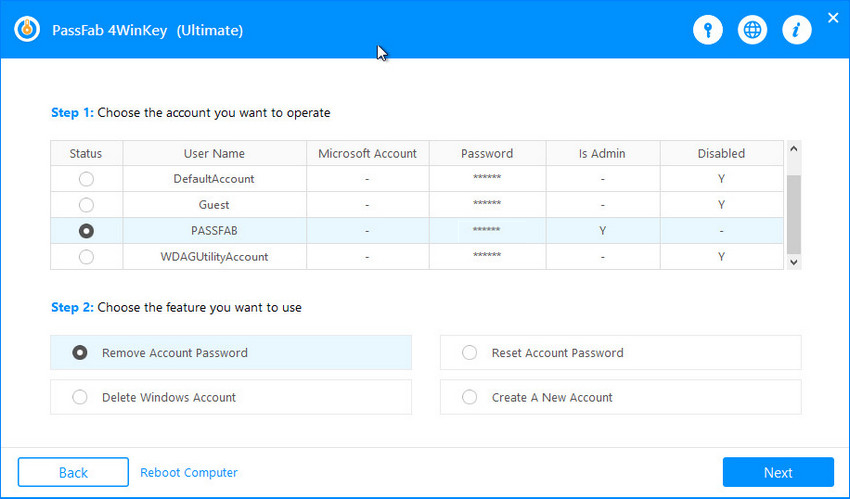 Step 5: Once all is done then tap on the reboot icon for restarting your computer.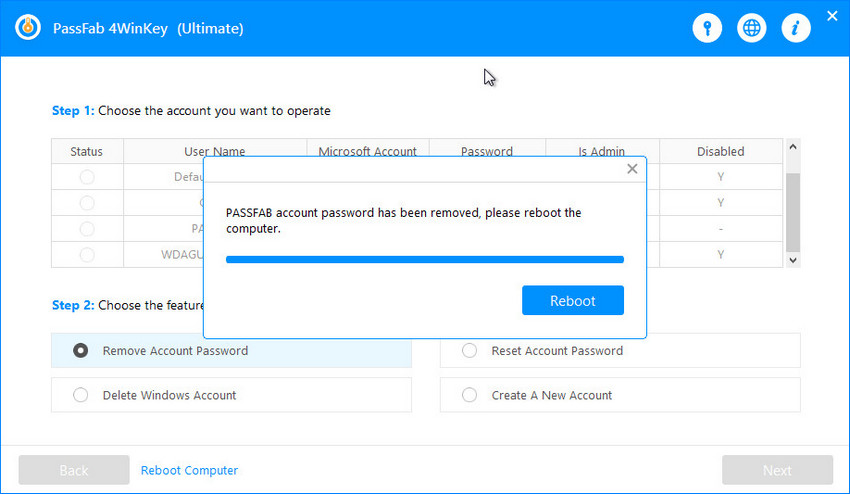 Method 2: Bypass Windows 10 Password Using Netplwiz
If you ever forget your Admin password and you don't know how to bypass user password Windows 10, then you can use Netplwiz which helps you in resetting your login password. It is very easy and reliable way to reset your password. And this method is free of cost and you can easily make use of it. In the internet platform, there are many different tools which are very reliable or has a simple way to reset the admin password.
Step 1: First launch your computer, and then press the button windows + R key, after that, you will see the Run dialog box. In the Run dialog box type the netplwiz and press the enter key.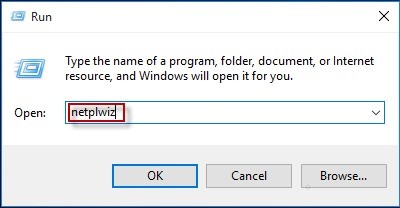 There is another way to find the netplwiz, simply open your computer and press the windows key or you can click on the windows icon in your PC screen in the bottom left corner. You will see the search box and type netplwiz and click on the search result.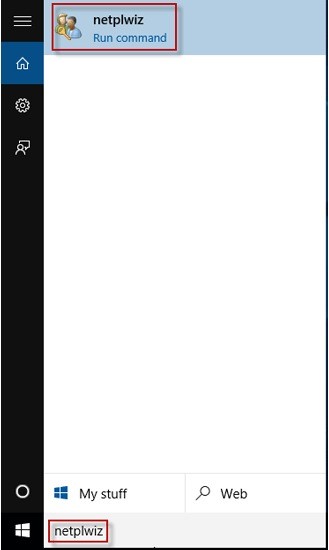 Step 2: Once the user accounts open, you will select your desired user like local user or Microsoft account, which user password you want to bypass on your Windows 10. Then click on the uncheck box where the user must need to enter the username or password for using the computer and after that click on the apply icon in the bottom right corner.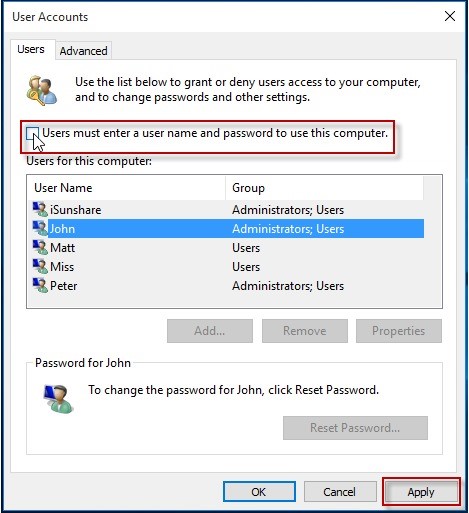 Step 3: Once all is done you will see a new screen on your window of automatic sin in dialog, in this, you have to enter, in this, you have to enter your username and correct password and tap on the OK icon.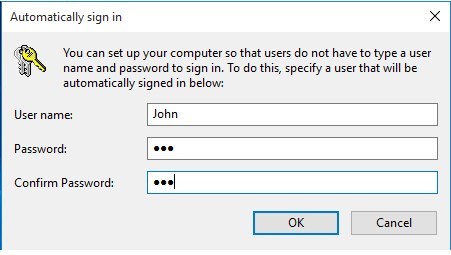 Once all the process is done, each and every time you restart your PC you will easily bypass windows 10 admin password and you automatically login with the user in Windows 10. It will also save your precious time and boot the Windows 10 in a very fast and easy way.
Bonus Tips: Difference Between Login Password and Administrator Password
Most of the Windows users will think that the login or Admin passwords are similar to each other, but it's not true and they have to know about the difference between the login or admin password. The admin password allows you to access the BIOS setup on the other hand login password gives you the access to start the booting process. Another difference between login or admin password is that the admin password will give you the full access to reset any user or login password. Though admin password, you can change any settings on your PC, whereas with a login password, you can have access to limited features. So, the process of bypassing Windows password for login and admin user is different.
Summary
In this articles, We've provided the most popular ways to bypass or reset Windows 10 password. Compare to other products, these products are more easier to use and features are more powerful. Especially PassFab 4WinKey. If this articles solves your problems, do not forget share it with your friends.