As we all know, set login password will protect your computer's security. Generally, most of the user will not forget the password to access the computer. But, if you do not use it often or you have one computer for saving data you may encounter that situation. Once the password is lost or forgotten, there is no way to directly access all your personal or professional data stored in your PC. However, you can easily recover the Windows 10 local user account password to use it as before. Here's a quick guide on how to do that:
Method 1. Set Microsoft Account As Login Password? Here Is the Solution!
It's quite common for people to use their Microsoft account with their Windows based PCs and if you're one of those users, you'd be glad to know that you can easily reset the password for your machine. The following is how to do that.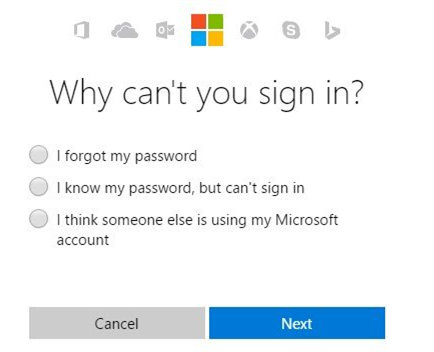 Since your Microsoft account is integrated with your machine, you just need to reset the password for your Microsoft account and that will help you unlock your PC. You can reset the forgotten login password in Windows 10 by heading over to the Microsoft Password Recover page in a browser on your PC or mobile device. Then, select the first option on the page that says I forgot my password and hit Next.
Follow the on-screen instructions and your Microsoft account password should be reset. Then, you can use the newly created password to log-in to your Windows 10 PC.
Method 2. Recover All Windows 10 Login Password with PassFab 4WinKey
If by chance the above option is not the right choice for you, then there is no need to lose hope. Here comes PassFab 4WinKey, an application that lets any user recover their Windows 10 login passwords(Microsfot/Administrator/User) even if you do not have the original installation disc. The following is a quick guide on how to obtain and use the software:
1. Head for PassFab website and download and burn 4WinKey onto a drive by using a blank CD, DVD or USB flash drive.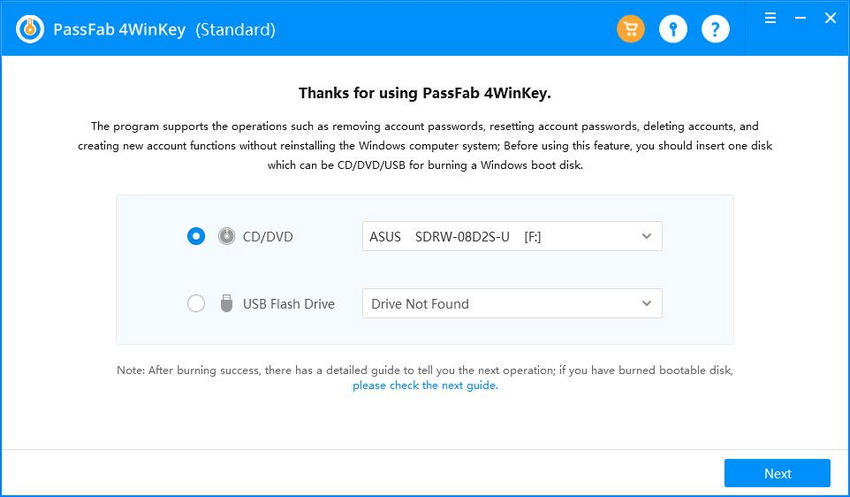 2. Plug-in the drive to your locked Windows 10 PC and boot your PC from it. For most devices, you can use the F12 key to enter the boot mode and boot your device from a bootable device.
3. When you see the Windows password recovery interface on your screen, select Windows installation and hit Next (In 4WinKey Ultimate, you may also need to choose your user account and tick-mark "Recover your password").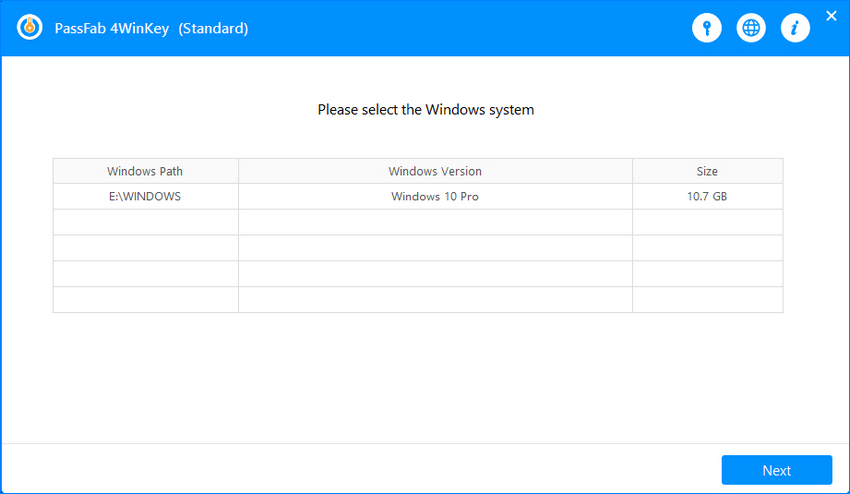 4. On the following screen, you should be able to remove the password or enter a new password.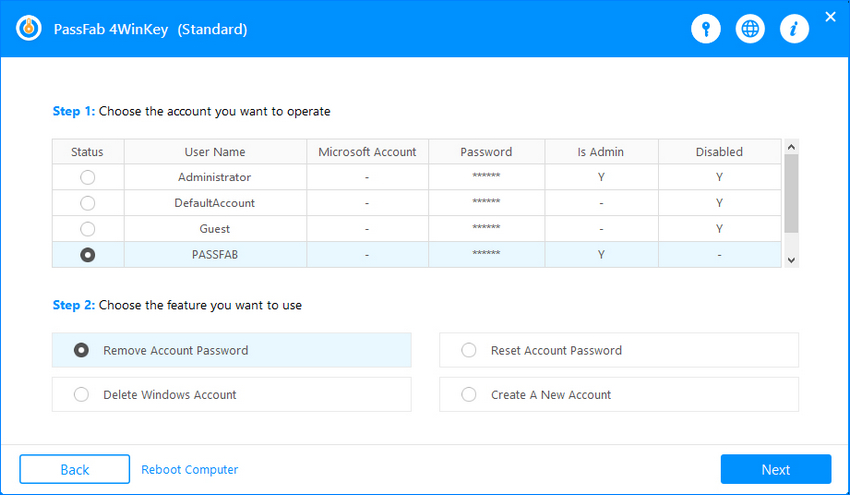 5. Click Next and your can now login your account without password, or your chosen password will now be applied to your user account.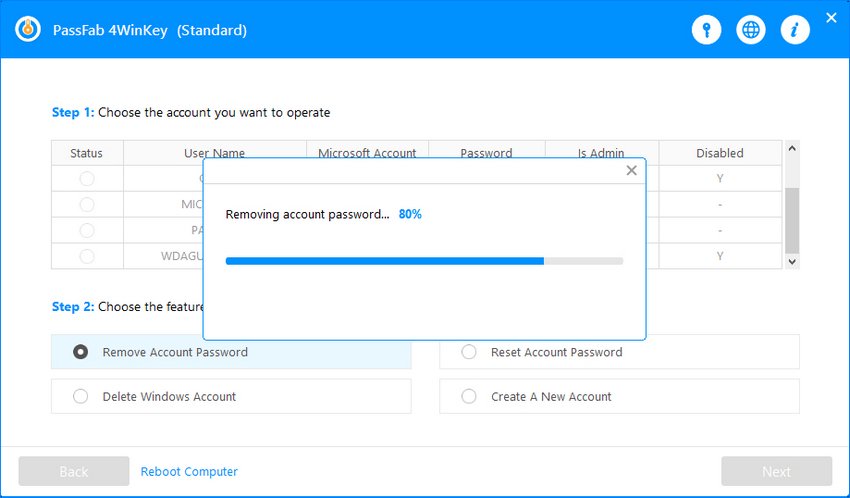 You can now use your newly created password to log-in to your Windows 10 PC. Checking the video below to know it more clearly.
Method 3. Use Windows Password Reset Disk to Reset Windows 10 Password
If you have forgotten your Windows 10 login password but you do have access to a recovery disk, you can use it to reset the password. But this method only works when you already logged into your computer.
1. Plug-in the password reset disk you have into one of the disk drives or USB drives on your computer.
2. Turn on your computer and get to the login screen. Enter in any password and it will show a failed message. Just at this point, you will see an option for Reset password and click on it to open it.
3. Choose the disk where your reset password disk is located at and hit Next.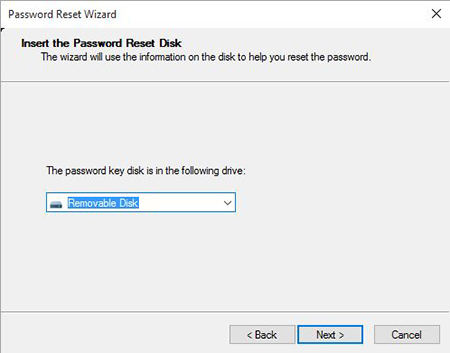 4. On the following screen, you will see fields where you can enter a new password for your user account. This is where it over-writes your existing password with a new one. Enter a password of your choice and hit Next.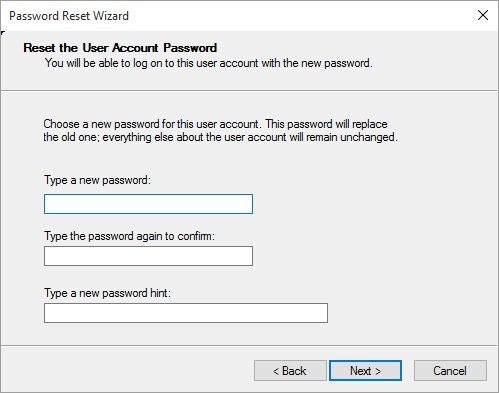 5. The password should now be reset and you will see the following on your screen.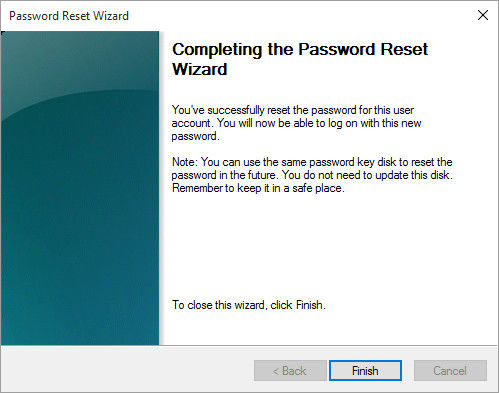 You have successfully bypass admin password Windows 10 system using a password reset disk.
Summary
In the post, we've introduced 3 ways for recovering login password on Windows 10. We hope the above guide helps you bypass Windows 10 admin password sucessfully. Besides, if you have any further question about reset Windows 10 Administrator password or other problems, we recommend PassFab 4WinKey to solve all your Windows password problems.