Top 3 Ways to Reset Surface Pro 3 Password
Forgetting the password of your device is not uncommon, it doesn't mean you're careless. Most people have at least three different devices and have signed up for many websites, social media or otherwise. It doesn't make it any easier that, for security reasons, each website or device has a different password for the next. If you have forgotten the password to your Surface Pro 3, you are in the right place. This article explains how to reset Surface Pro 3 password.
Part 1: Reset Surface Pro 3 Microsoft Account Password Online
One of the simple ways to reset your password is through Microsoft Account reset password service: Microsoft's solution to the problem. This method only works if you used the same login credentials when initially setting up your Surface Pro 3. Follow the procedure below.
Step 1: Visit: https://account.live.com/resetpassword.aspx
Step 2: For the purposes of the relevance of this article, select "I forgot my password" and enter your email address, phone or Skype name.
Step 3: Key in matching verification code displayed and a code will be sent to the email or phone number entered in the step above.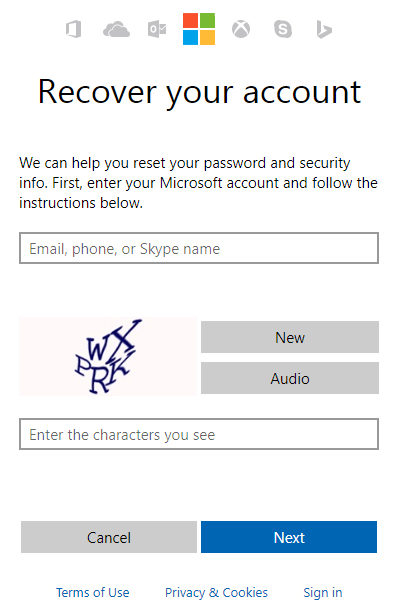 Step 4: Enter the code, create a new password for the account which you can then use to sign in to your Surface Pro 3.
Part 2: Reset Surface Pro 3 Password by Restoring to Factory Settings
You could also reset your password by restoring the device to factory settings. The downside of this is that you'll lose all your data if it wasn't previously backed up. The procedure below details how to factory reset Surface Pro 3 without password.
Step 1: Boot your Surface Pro 3 and when still on the Windows login interface/screen, click the power icon located on the bottom right, hold down the Shift key and click the restart option.


If you don't have a physical keyboard for your tablet, use the On-Screen Keyboard utility by clicking the Ease of Access icon located between the Power and Network connectivity icons.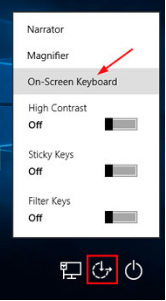 Step 2: Click the "Troubleshoot" option.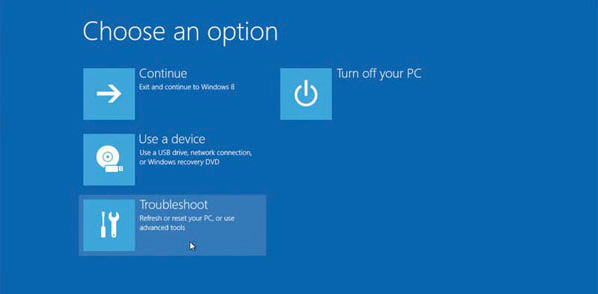 Step 3: Click "Reset your PC". Your device will factory reset and you can create a new memorable password when setting it up.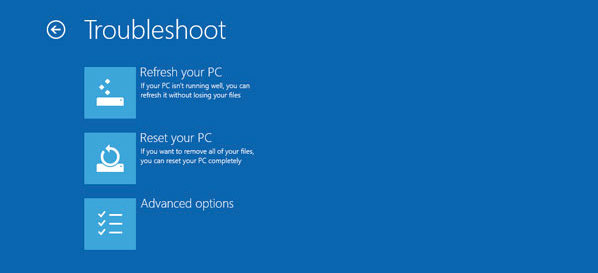 Part 3: Reset Surface Pro 3 Password using PassFab ToolKit
Want to reset Surface Pro 3 password without factory resetting? PassFab ToolKit is a password recovery software that has a lean yet beautiful design and can help you recover and reset your Surface Pro 3 Windows 10/8.1/8 password. It boasts of an extra layer of functionality that can help you recover passwords for Windows, Word, Excel, PPT, RAR, ZIP, and 100+ different document types. To recover your password, follow the procedure below.
Step 1: Download and install PassFab on another computer.
Step 2: From the main interface select Windows Password Recovery by clicking on it. Select USB flash drive boot media to burn.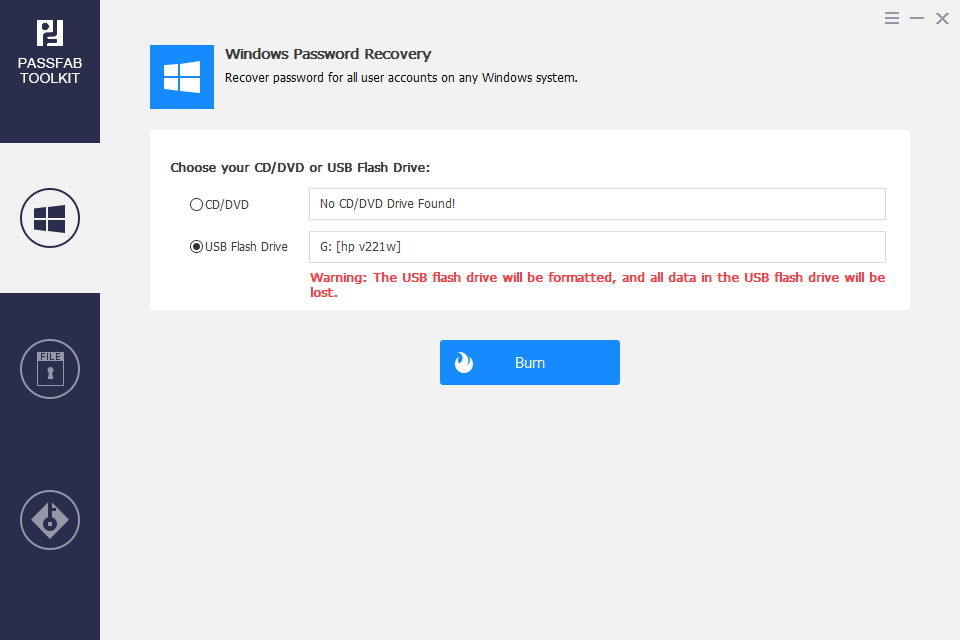 Step 3: Click "Burn" to start burning.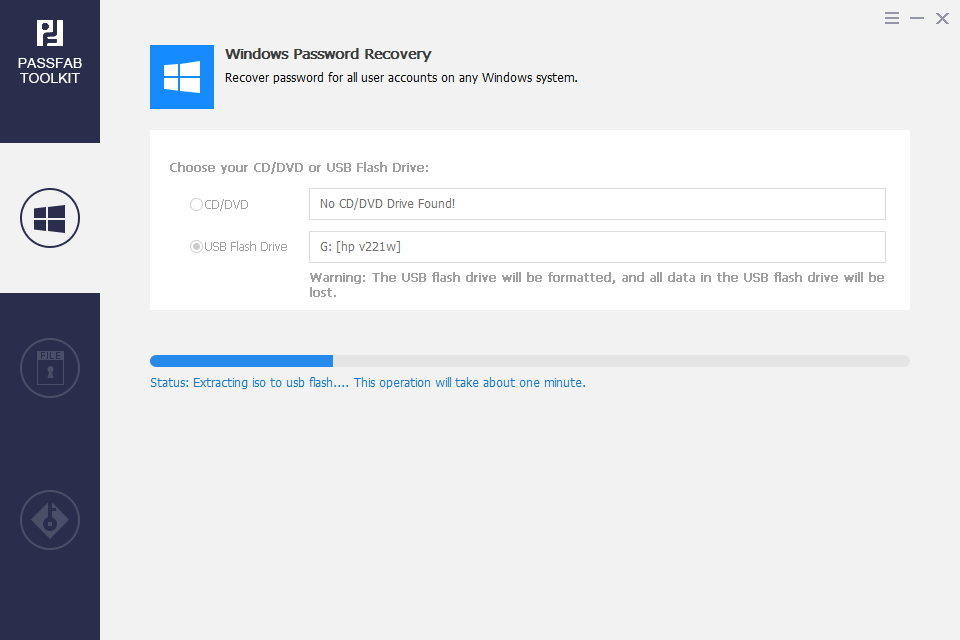 Step 4: The boot disk will have been successfully created.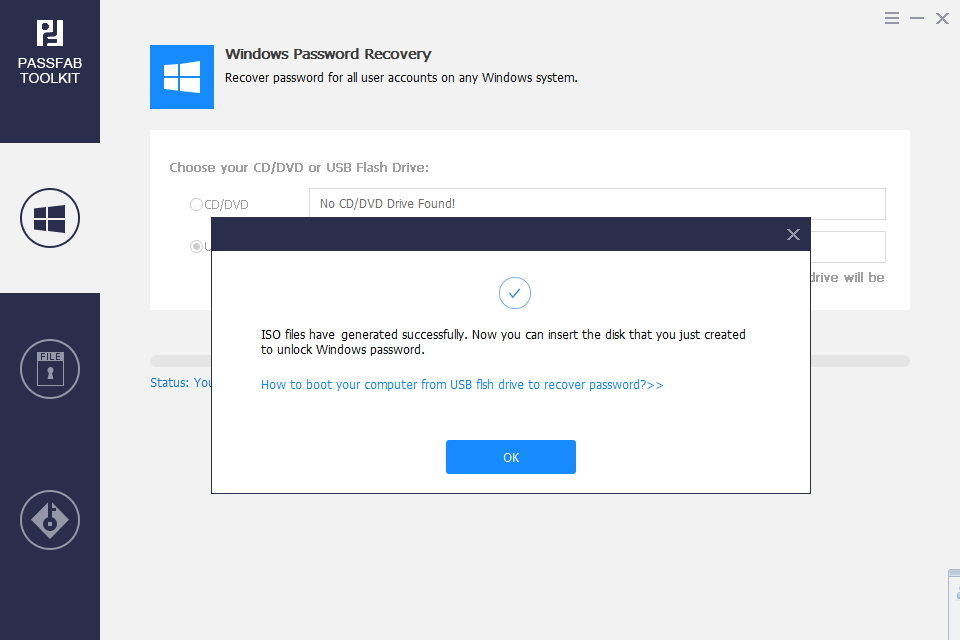 Step 5: Insert the bootable USB flash disk in the Surface Pro 3.
Step 6: To launch the Boot Menu interface, reboot the laptop and press F12. Select the USB drive by navigating with the top down arrow keys and pressing enter.
Step 7: After booting successfully from the USB drive, the Windows Password Recovery interface appears.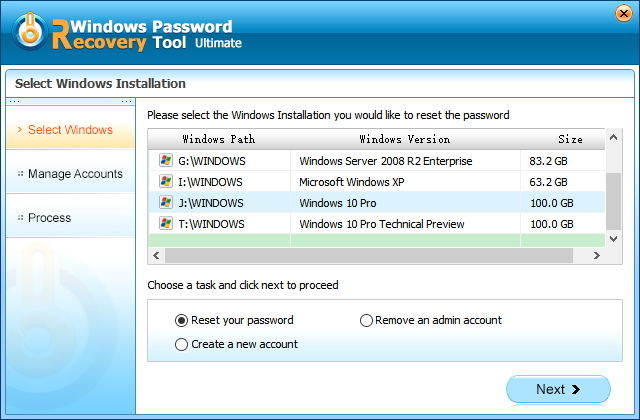 Step 8: Click "Reset your password" option from the list of options at the bottom of the interface to set a new password for your device.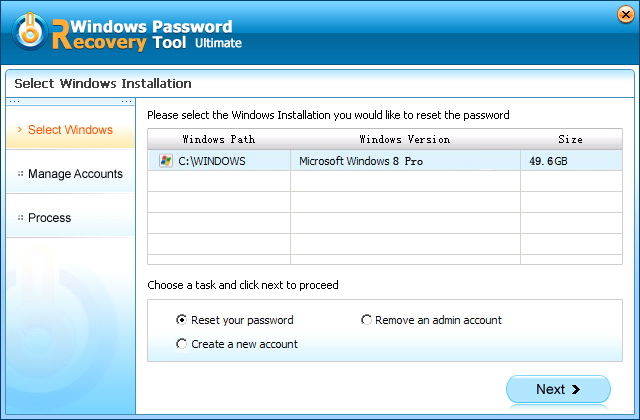 To reset forgotten Surface Pro 3 password Windows 10 is as simple as explained above. All the methods explained above as effective as the next.