Forgot Windows 7 Administrator Password? Here Are 5 Best Ways!
Most people forget admin password Windows 7 due to their negligence. On the other hand, if you have not used your PC in a while or have been using a different user account, chances are that you will forget administration password on Windows 7 at some point. Most people don't even bother to create a password reset disk because they believe that they will never forget their password.
All the accounts you can access on your Windows computer aren't Administrator accounts, meaning you're helpless to install software, update drivers or do any administration whatsoever. If you are in such a situation, stick with us a little longer and we assure that all of your problems will be solved.
How to Reset Administrator Password for Windows 7 In Case You Forgot It?
You've forgotten your password! It's never fun forgetting a password, especially if you have a lot of important data on your computer. In case you forgot administrator password Windows 7 account (or you never knew it), you may be afraid to install the Windows all over again. Fortunately, resetting the administrator password is less complicated than expected. With these methods below, you can easily reset Windows 7 password with disk or without disk quickly and safely on your own without any stress.
Table of Contents:
Method 1: Recover Forgotten Windows 7 Administrator Password with Password Hint
When you are creating a password on the control panel of your computer using the administrator account, you will be asked to set a hint so you will be able to preview the hint when you forget your password and this will actually help you to recall your password.
If you now log on to Windows 7 with an incorrect password, the message "The username or password is incorrect" appears. Click OK to close the message. Then you will be able to see"Reset Password" linkunderneath the Password box. Because you do not have a reset disk, the Reset Password link would not work for you. Here, you will be able to see the password hint that may remind you of your administrator password.
Note: Your password hint pops up below the password entry box, after entering an incorrect password.

Method 2: Reset Forgotten Windows 7 Admin Password with Windows Password Reset Disk
A password reset disk can be handy if you have forgotten the Windows 7 password. The issue with this method is that you must create the password reset disk before you forget the password. Assuming you have created a password reset disk before you forget the password of your Windows 7 system, you can use it to reset the account and set a new password in seconds. Here is how to proceed.
Start your locked computer, insert the password reset disc from Windows 7.
When you are in the Windows 7 welcome screen, enter an incorrect password, and an error message appears. Click OK if this happens.
At this point, you should see a link "Reset password." Click here.
A wizard for resetting the password appears, click Next to proceed.
Choose the drive location of the Windows 7 password reset disk in the list.
Enter your new password and your password index.
That's all! You should receive a confirmation that your forgotten Windows 7 password has been reset.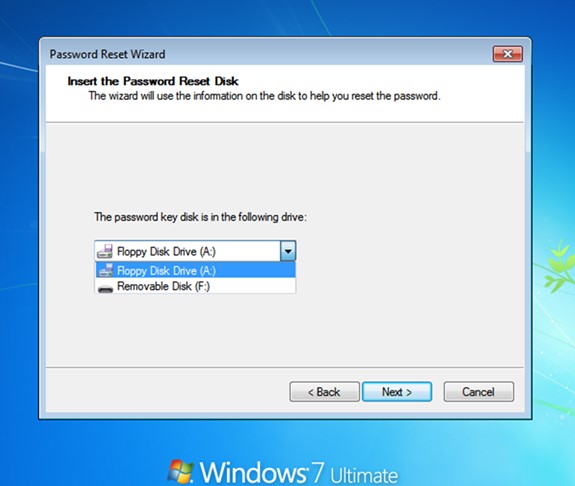 Method 3: Change Forgotten Windows 7 Admin Password From Safe Mode
When you install Windows 7, an integrated administrator is also created at the same time. The administrator account doesn't have a password unless you create one. It is, therefore, possible to reset the forgotten administrator password of Windows 7 if you have access to the Windows 7 computer in safe mode with an integrated administrator. Now we try to connect to Windows 7 with the built-in administrator and reset the forgotten administrator password.
Start or restart your Windows 7 PC or laptop.
Press F8 repeatedly until the advanced options menu screen appears.
Select Safe Mode in the next screen and press Enter.
Login to Windows 7 with the administrator account when you see the login screen.
Click Start> open the Control Panel> User Accounts and select the blocked administrator to reset the password. Or, run the command prompt as an administrator to reset the Windows 7 password with the net user command.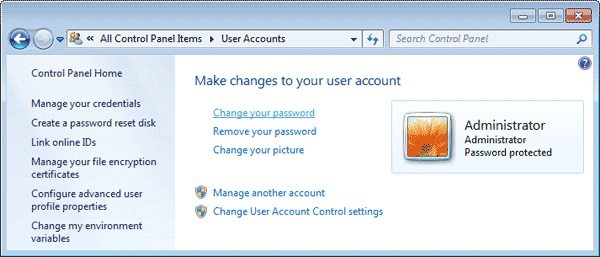 Method 4: Unlock Forgotten Windows 7 Admin Password via Command Prompt
Resetting the Windows 7 password is not difficult if you only use a second administrator account assuming that you have not forgotten the password of the other administrator account. If you have forgotten this password, go to one of the other methods described below.
If you can log in with an account with administrative privileges, you can reset the password for each user account from the command prompt:
1. Open the command prompt with administrator privileges
2. Click the Start button, then select All Programs and then Accessories. Right-click the shortcut to the command prompt and select Run as administrator.
3. Once you have successfully opened the command prompt in administrator mode. Type net user and press Enter. It shows a list of user accounts on the system.
4. Input the command as follow and hit Enter to reset the Windows 7 password
net user username new_password
5. Replace the username with the desired account and replace new_password with the password of your choice.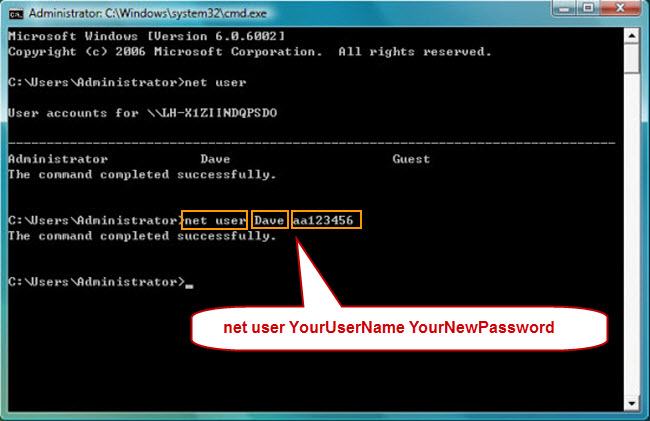 Method 5: Remove Forgotten Windows 7 Admin Password with Windows Password Recovery Tool
In case you do not have a password reset disk or installation disk, you can reset the Windows 7 password with simple but powerful software: PassFab 4WinKey. It does not matter if your administrator password is forgotten or if the account is locked or disabled, PassFab 4WinKey, a reliable software that helps you regain when you forgot admin password windows 7. Also, lets you regain access to any user account with a pretty easy reset process.
First of all, you will need an accessible computer because you do not have access to your forgotten Windows 7 password. So, you must create a bootable USB drive on another accessible computer. Now, use the bootable USB to reset your administrator password.
Step 1: Create A Bootable USB Device.
1. Download and install PassFab 4WinKey on an accessible computer.
2. Insert a USB flash drive into this accessible computer.
3. Run Windows 7 PassFab 4WinKey and choose a USB drive.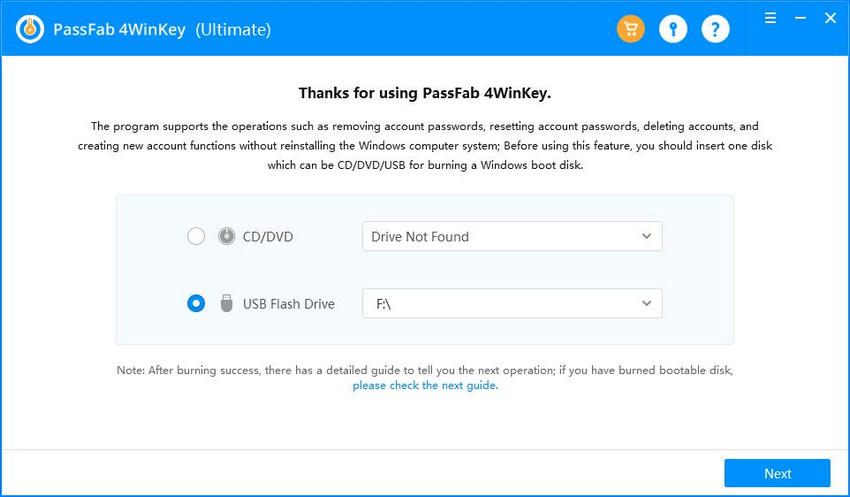 4. Note the USB drive letter andclick on "Begin burning."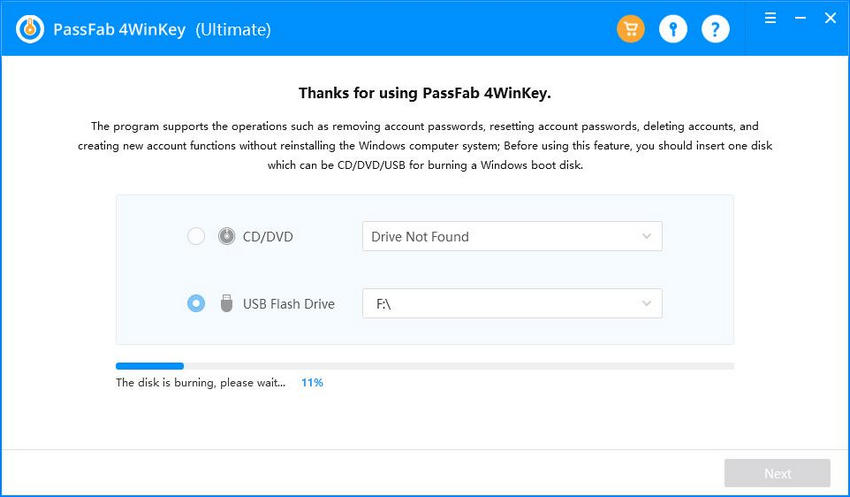 5. Click "Yes" to format the USB drive. When Burning is successfully done, you will get a bootable USB disk.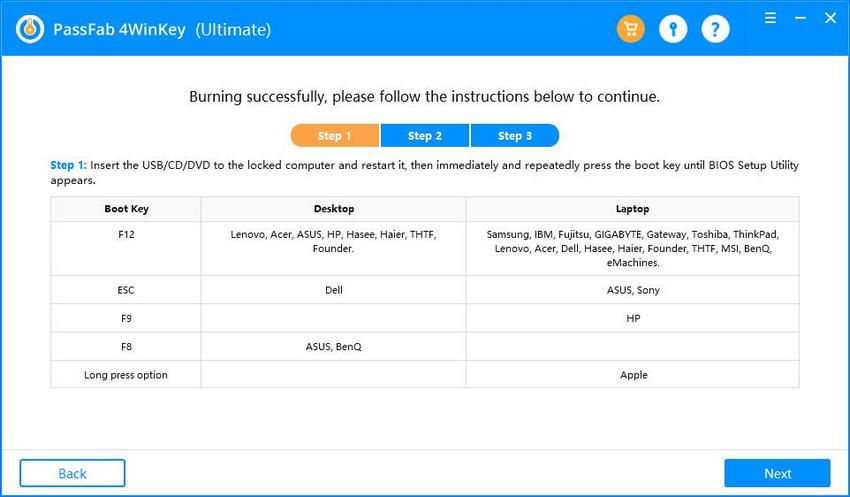 Step 2: Boot Locked Windows 7 Computer From USB.
1. Insert the USB drive into your locked computer.
2. Start/restart the computer. Immediately press the BIOS (F2 / DEL) key to access the BIOS Setup Utility and configure your computer to boot from USB.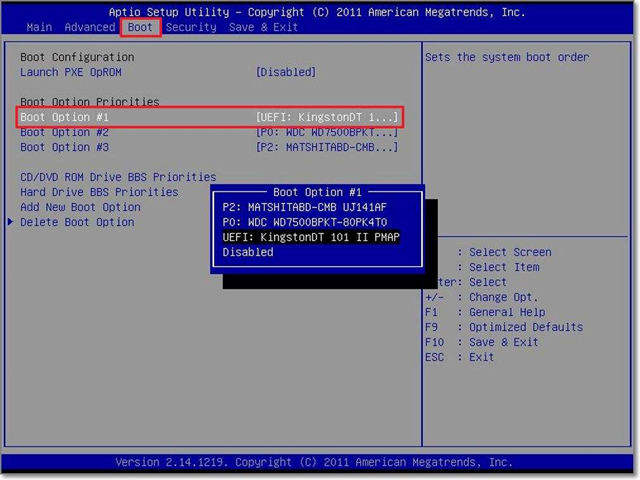 Step 3: Clear The Administrator Password.
1. Select Windows 7 running on your computer.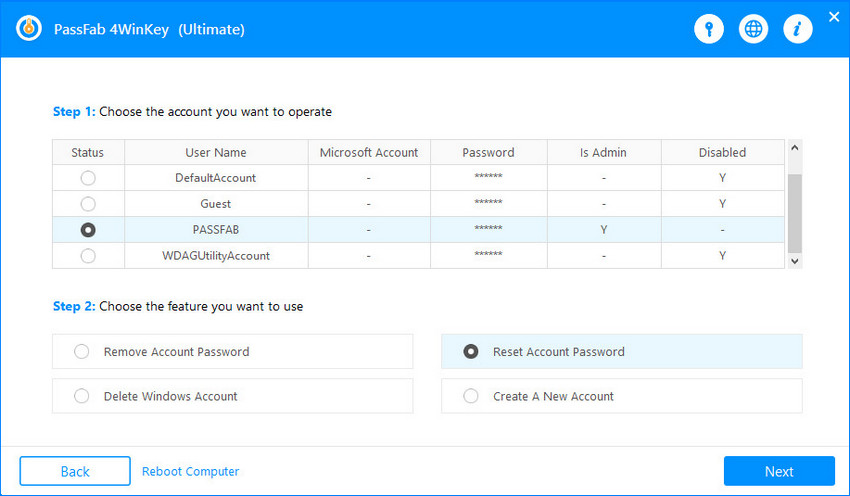 2. Select the password forgotten administrator account.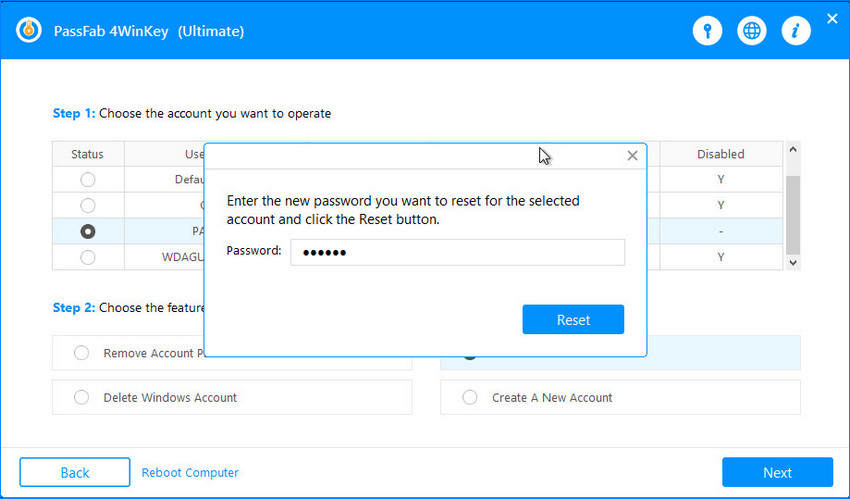 3. Click Reset Password button. Click "Yes" to agree to reset the admin password to blank. Then the password will be removed.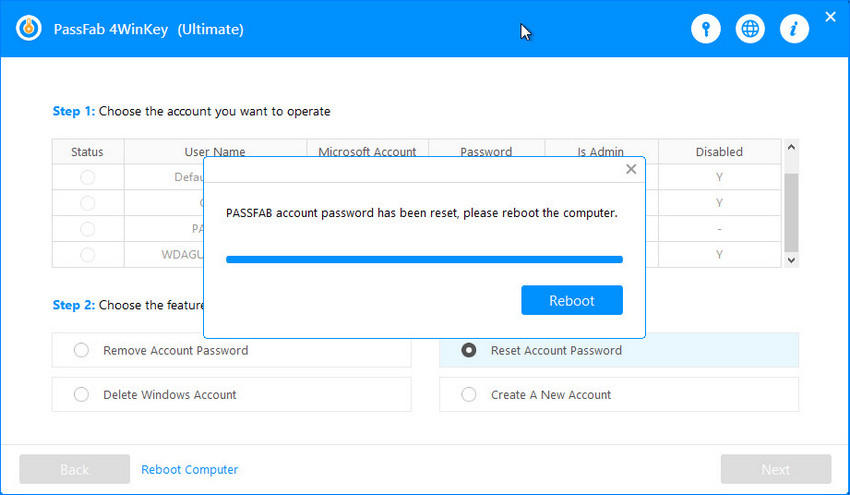 4. After password reset is finished, click on Reboot and take out the USB flash drive. Then your Windows 7 will start normally, and you can log in as administrator account without a password.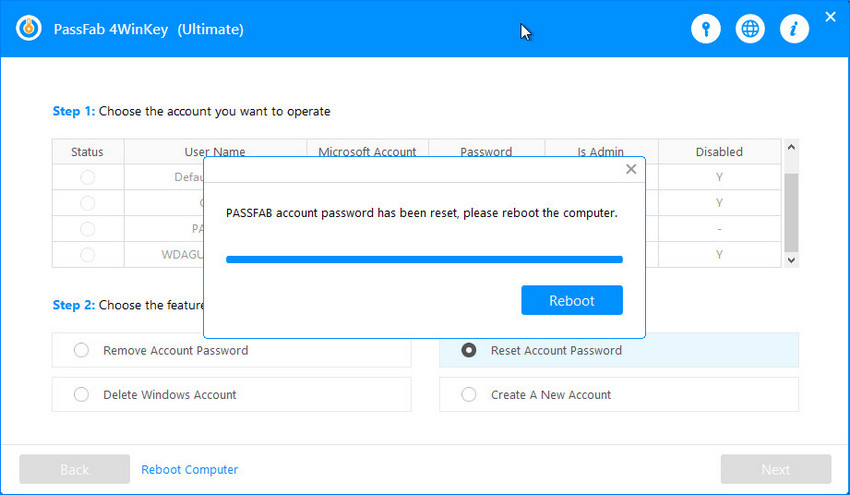 Summary
Have you ever come across difficulties where you have lost or you yourself you are asking yourself I forgot my administrator password Windows 7? Check the Windows 7 password recovery options above before reinstalling your hard drive, these options will surely save your time and important data. Above all, PassFab 4WinKey is the greatest and most comforting method that can be trusted to use and you are assured not to lose even a single important file. The best thing is that you do not have to be a tech geek to use PassFab 4WinKey because that's how easy it is.