The administrator privilege on Windows 7 is helping the user to protect their computers from viruses. After downloading windows 7 or upgrade from Windows XP, there will be a default admin account which also named internal administrator. You can reset forgot windows 7 admin password using that( without reset disk). In addition, you can also use reset disk to solve the password issue. If you don't know how please check this article, we will guide you how to reset admin password in Windows 7 step by step.
Part 1. How to Reset Administrator Password Using Internal Administrator
As we mentioned in the first paragraph, Windows 7 built-in administrator is the best way to reset your forgotten admin password in Windows 7. You don't need to worry about the steps too complicated to operate and it's totally free. However, if you have set a password for the the internal admin account then this way is not work for you.
Step 1: Opening Boot Option. While turning on the computer, press down the "F8" shift key to open the "Advanced Boot Options" screen. Once the screen is open, choose the "Safe Mode". Finally, press "Enter".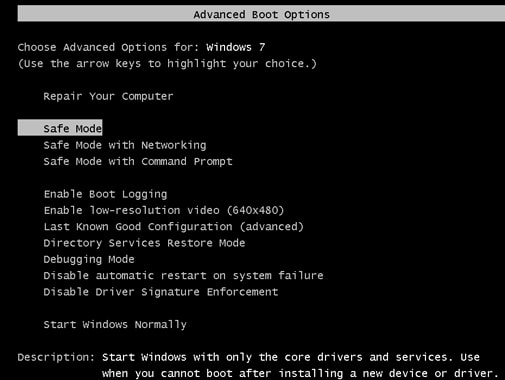 Step 2: Hidden Account. Now, hidden Administration account will be shown on your computer login screen. When you see the hidden account login screen, log-in into the account.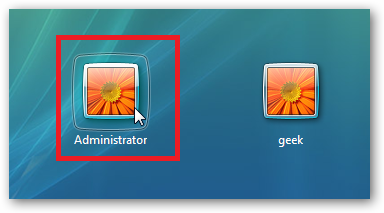 Step 3: Reset Password. Now, Tap on "Start", then "Control Panel". After that, open the "User Accounts". Here, you will see the locked Administrator account. So, select the locked account to reset the password.
You can also reset the Administrator password through command prompt. As an administration, run the command prompt and type the command: "net user username password" as shown in the figure.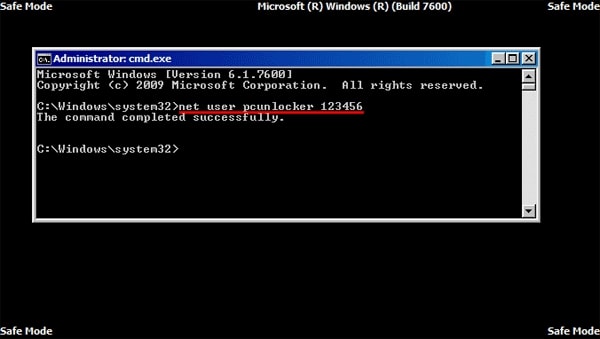 Part 2. How to Reset Administrator Password with Software Free Download
The other professional way is using software. As we all know, admin account has higher permissions and we have to choose a safe way to ensure your account will not get damaged. That's the reason why we recommend PassFab 4WinKey which can help you reset Windows 7 admin password quickly and safely. Please check the steps below to know more.
Step 1: Download and install it on an accessable PC or Mac. Once you find the download option, click on that to install the software on the computer. After its installation, launch the software. Now, Select either a USB Flash drive or CD/DVD and click on the "Burn" to starting boot disk.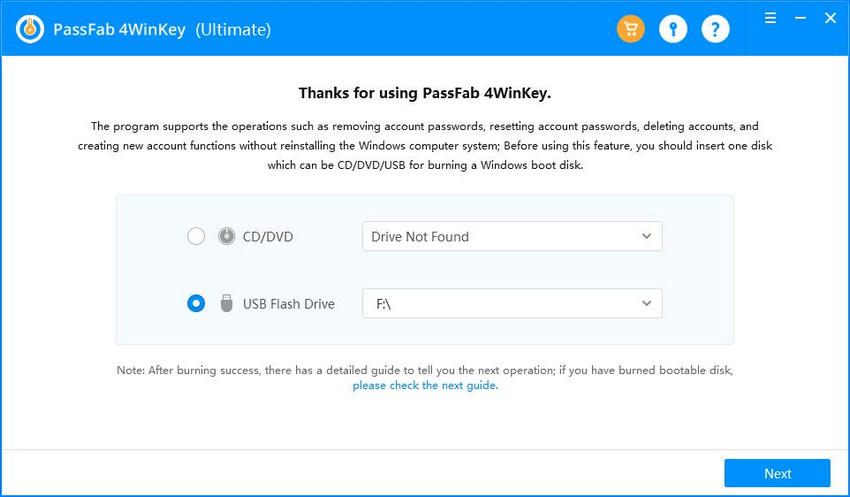 Step 2: Waiting for the process, generally it will take a few minute.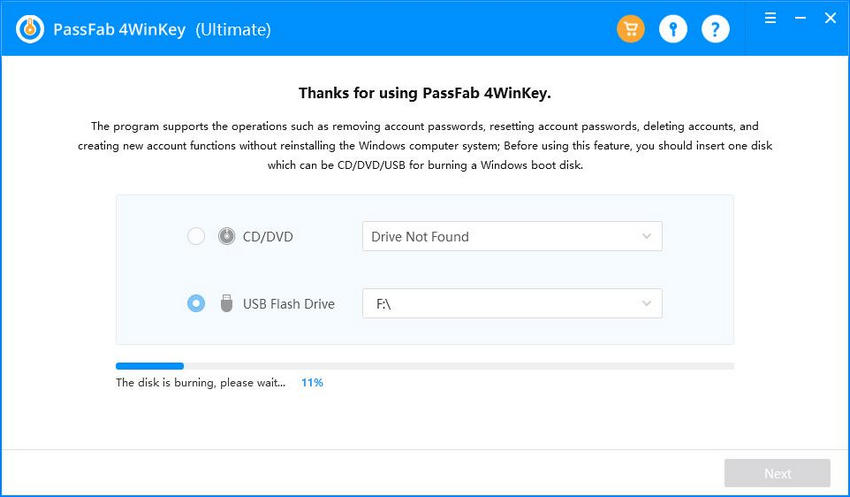 Step 3: Once your CD/DVD or USB Flash Drive was burned successful, simply click "OK" to move on.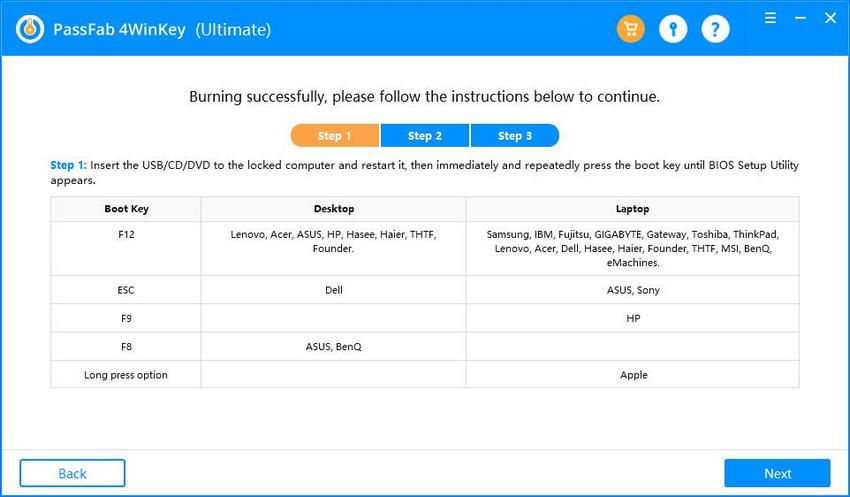 Step 4: Now, you need to insert the burned-USB flash drive to your locked computer. Restart the computer and press "F12" or "ESC" on the keyboard to enter Boot Menu interface.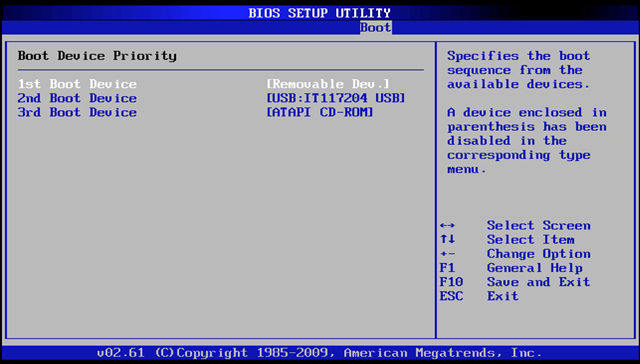 Step 5: After entered Boot Menu, you will find out your inserted disk from the USB/DVD/CD name. Using arrow key to choose it and press "Enter" keyboard to boot it.
Step 6: When you see PassFab 4WinKey main interface, select "Reset your password" option and click on "Next".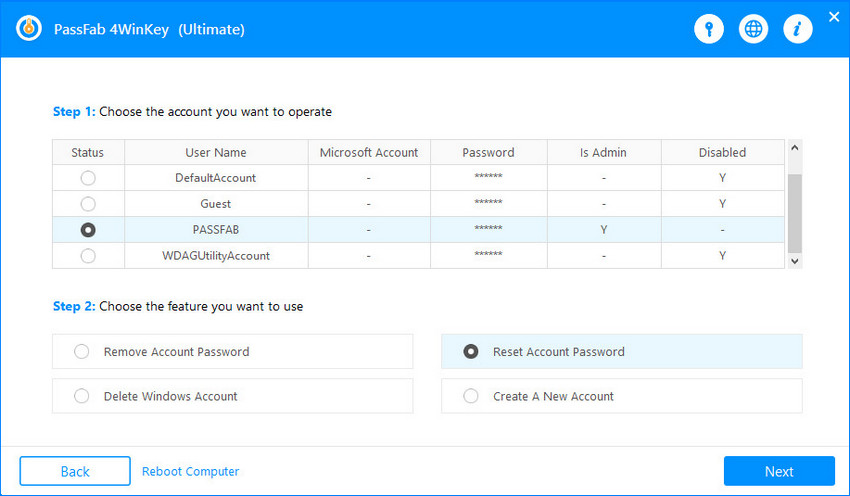 Step 7: Now, all your Windows account will be displayed. Select a user account, you will see the default password. If you don't want it, just chnage it by your own. Then, click on "Next".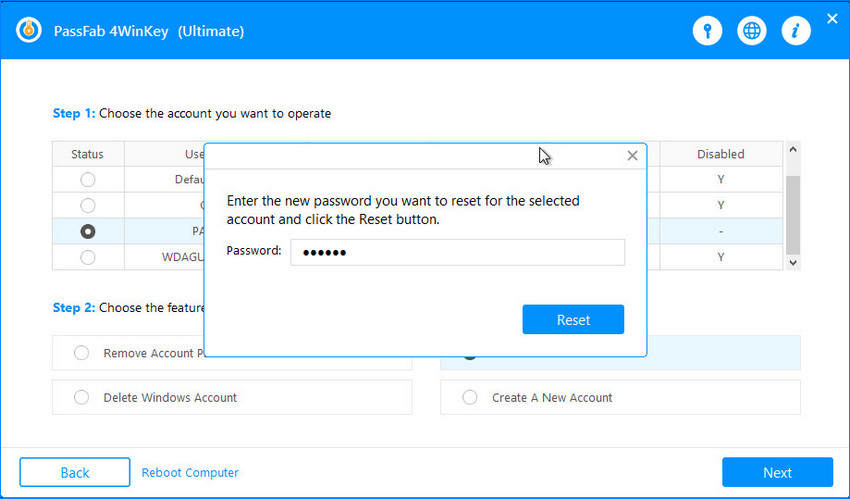 Step 8: Now, you will go to another interface, simply click "Reboot" to restart your computer. Then you can use your new password to log into Windows system.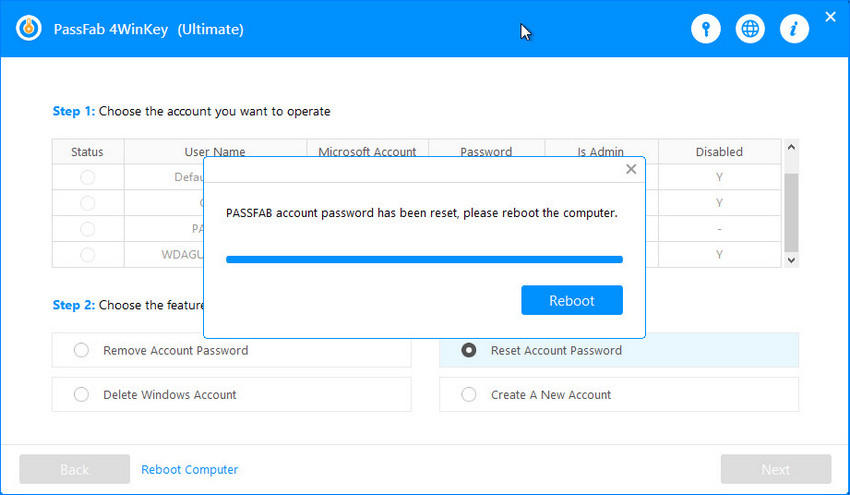 Here is the video guide about how to reset Windows 7 administrator with Windows 7 password reset tool:
Part 3. How to Reset Administrator Password with Bootable Disk
If you created a Windows 7 password reset disk in advance then you are a lucky guy. Because you cannot create a reset disk after the computer is locked. It is because reset disk is created as a backup. Without any delay, let's see how to use reset disk to reset Windows 7 admin password.
Step 1: Tap on Reset Password. In the password filed, enter the wrong password five times to show a "Reset Password" option. When you see it, click on it to start thereset admin password Windows 7 process.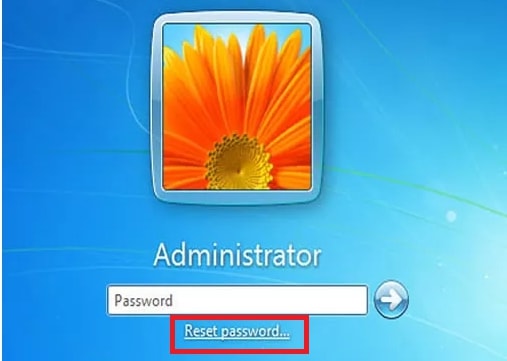 Step 2: Password Reset Wizard. Tap on the "Next" button of Password Reset Wizard for further process.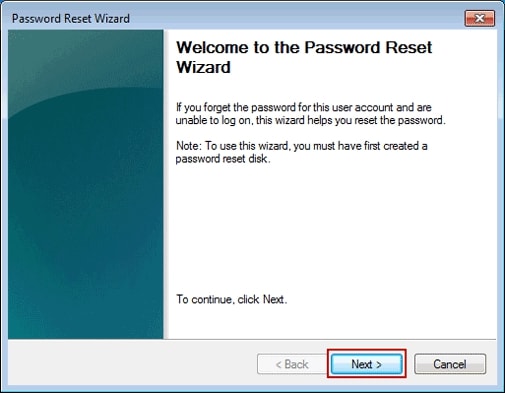 Step 3: Insert Reset Disk. From a drop-down list, select your recovery option which means insert burned reset disk that you have created before the locked computer and Click on the "Next".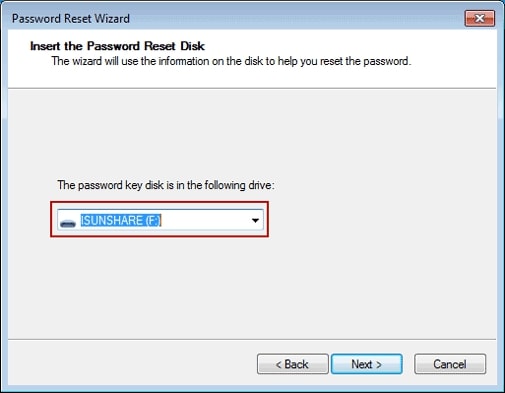 Step 4: Reset Password. Finally, you need to enter a new password to reset administrator password Windows 7. Enter the password and click on"Next" to complete the reset process.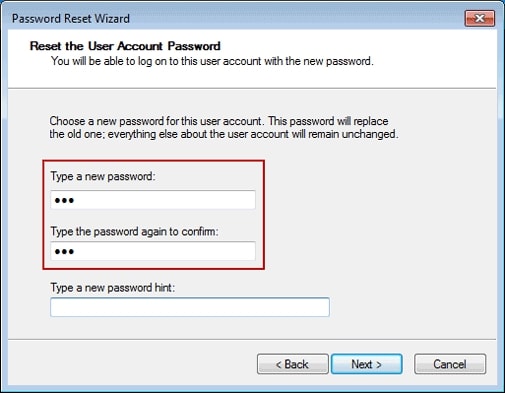 Step 5: Close the Password Reset Wizard. Tap on "Finish" button to close the wizard and finally, your administration password is reset.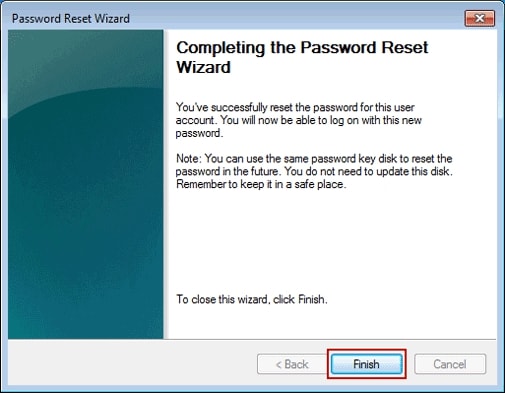 Summary
There are multiple ways to reset the Administrator password on Windows 7. You can use any method according to your specifications, if you also want to reset Windows 10 password or other version, PassFab 4WinKey can handle them all too. All in all, remember your Windows password by writting down or save the password on notes can help you get out of password issue.