Windows 8, the successor to Windows 7 introduced many new features like the metro start, grid tiles styled Start Screen and many others. It also introduced a new type of user account, Microsoft Account that allows users to use Microsoft's cloud services like Store, OneDrive and much more. The Microsoft Account is different from the local account and is protected by Microsoft account password. The password can be changed both from Microsoft online website or through Windows. Here, we will tell you how to change password on Windows 8 for both local and Microsoft account.
Part 1. How to Change Password on Windows 8?
A user can have both local as well as Microsoft account on their Windows 8 PC. The Microsoft account works similarly to a local account in user authentication, with additional cloud support. But there is another change. Now, instead of the control panel, users can change Windows 8 password through the PC Settings app. So, new Windows 8 users are getting confused on how to change password Windows 2008. Below, we will give you a simple method to change password Windows 8 for local and Microsoft account.
How to change Windows 8 local account password?
To know how to change Windows password Windows 8 for a local account, follow the below steps:
Step 1: Access the Charms bar on Windows 8, by pressing Windows + C key simultaneously or swiping the mouse cursor to the top right or lower right corners.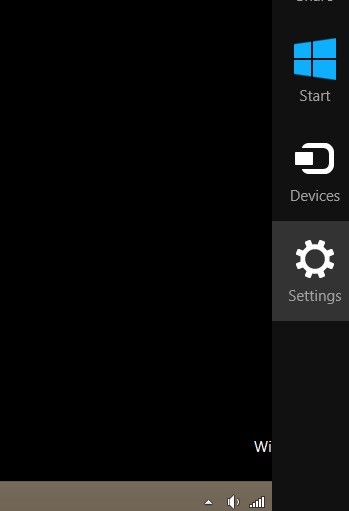 Step 2: Now, press "Settings" and then select "Change PC Settings".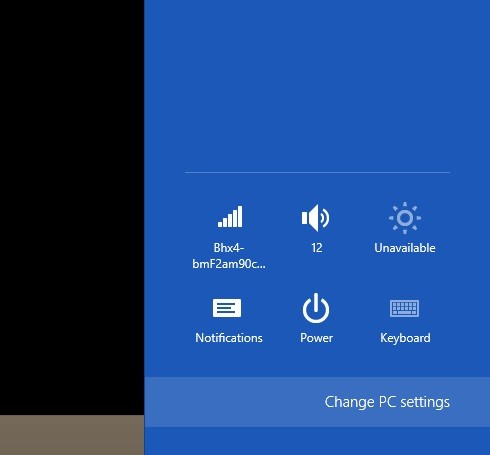 Step 3: Go to "Users" option and then click on "Change your password".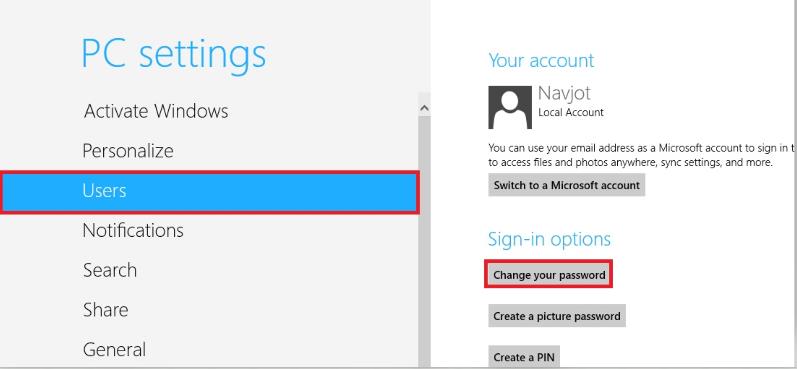 Step 4: Now, enter your current password and then the new password twice, once in "New Password" field and then in "Reenter Password".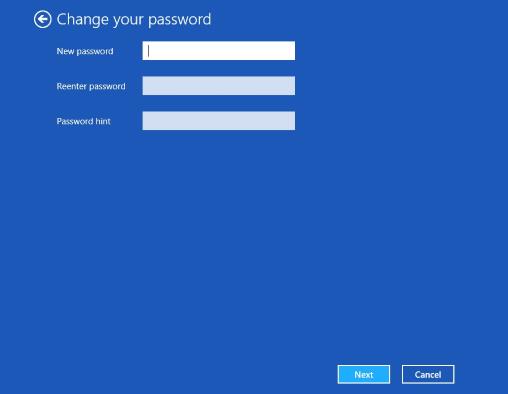 Step 5: Enter a password hint in case you forgot the password and then click Next.
Step 6: Finally, click on "Finish" and the password will be changed.
How to change Microsoft Account password on Windows 8?
Changing Microsoft account password is very easy. You can change password windows 8 for Microsoft account through the Microsoft account settings online. This means you can change Microsoft account password even when you are physically not using the computer at the tie. Follow the below steps to know how to change password on Windows 8 Microsoft account.
Step 1: First, go to https://login.live.com/ in a web /powser and then enter your Microsoft account username in the sign in field and click Next.
Step 2: At the password screen, click on "Forgot my password" link.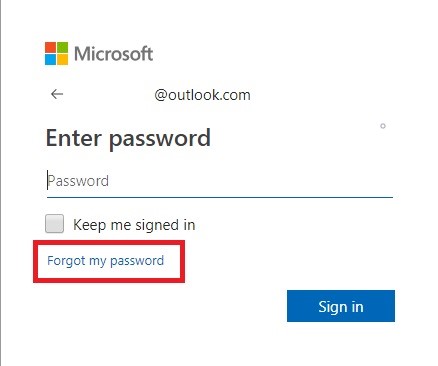 Step 3: Then, at the recovery page, confirm your account and enter the captcha.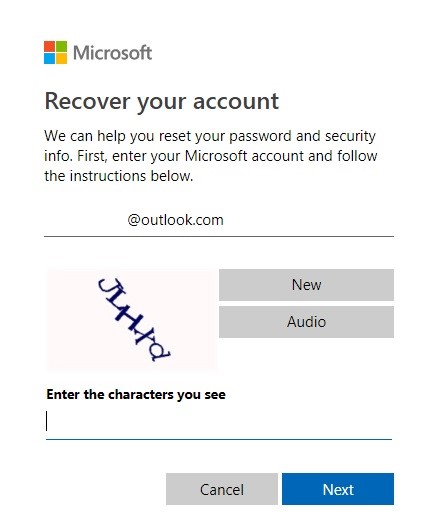 Step 4: Select the mode to receive the verification code and enter the code you receive in the below field.
Step 5: Finally, you can select a new password for your Microsoft account.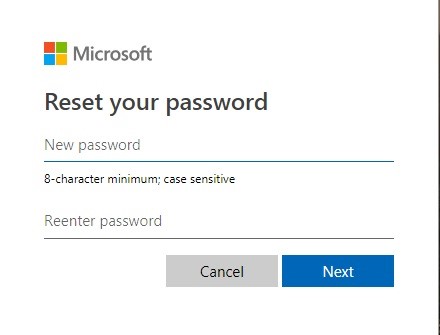 Part 2. How to Do If Forgot Windows Password
A person usually needs to change password windows 8 when someone sees their password or when they forgot it. Microsoft account password can be changed from the above-given method, given that you have the recovery email or phone number. But if you don't have either of those, or you had a local account, then you can't change the password. The only way to recover the Windows will be to reset the Windows, which can cause data loss.
So, a better way to change password windows 8 will be to use third-party tool. In many windows password recovery tool you may wonderful which one is the best way for you even you are a "computer idiot"? I have to say, leave your trepidation to PassFab 4WinKey. It is compatible with a verity of Windows operating systems including Windows 10, 8.1, 8, 7, Vista and XP. The most attractive feature is it allows you to reset/change/remove Windows 8 local/Microsoft/Admin/Domain Admin password in a few easy steps.
To know how to change password on Windows 8 using PassFab 4WinKey, follow the below steps.
Step 1: Download and install PassFab 4WinKey on your computer. Then, launch the program and select the Advanced Recovery Wizard link.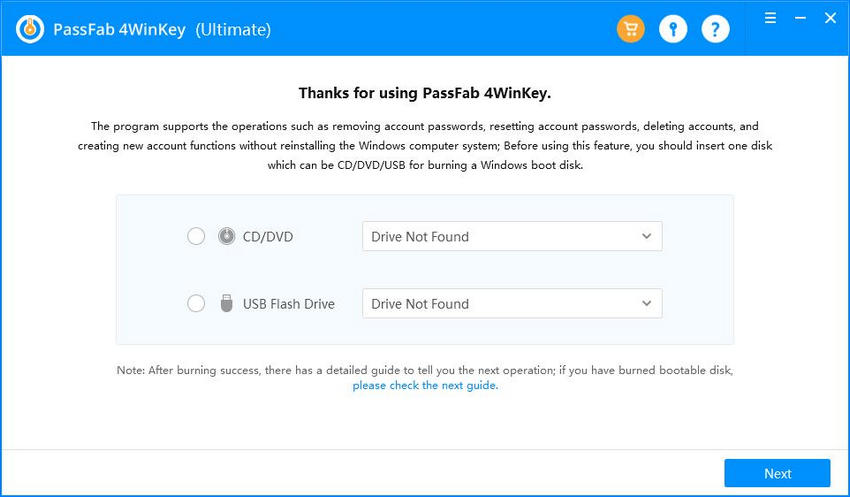 Step 2: Now, select Windows 8 as the target operating system and click on Burn button to create a password recovery disk. You can select a USB flash drive or a CD to create the recovery disk.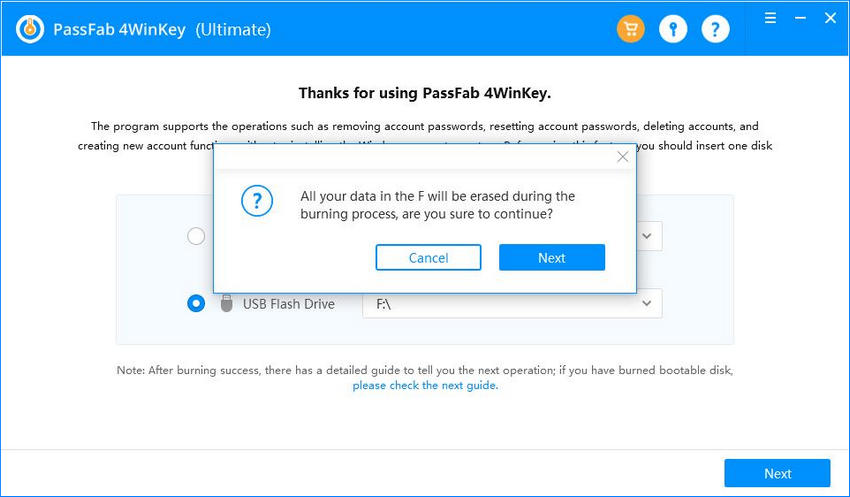 Note: Before creating the Windows 8 recovery disk, back up the USB drive as it will delete all data on it to create a recovery disk.
Step 3: Now, insert the recovery disk into the locked Windows 8 computer and restart it.
Step 4: When it is restarting, press the F12 or ESC to enter the Boot menu and then select boot from USB flash drive (recovery disk).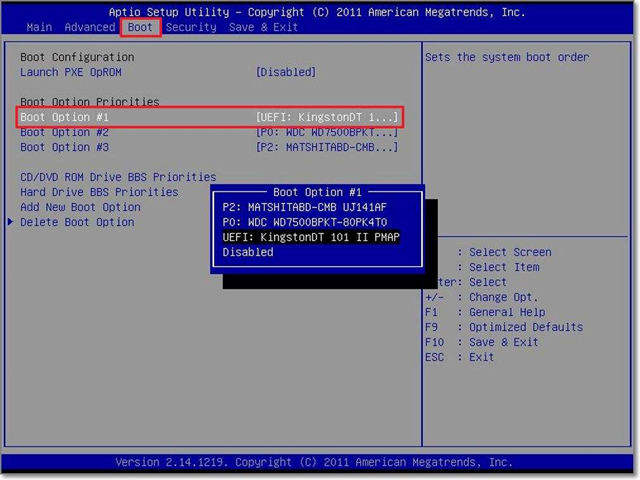 Step 5: Select the Windows installation as Windows 8 and then check the "Reset your password" radio button.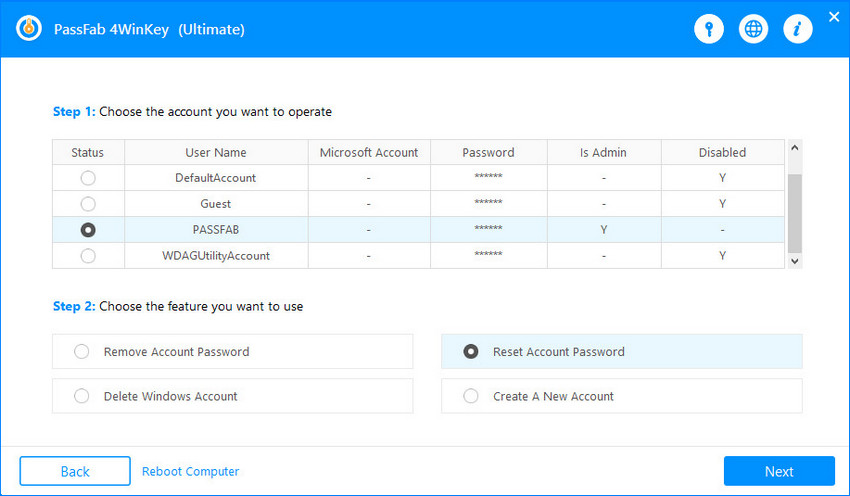 Step 6: Now, select the local or Microsoft account whose password you want to change from the given list. The Microsoft account will be marked by PassFab 4WinKey.
Step 7: After selecting the account, enter the new password and click Next.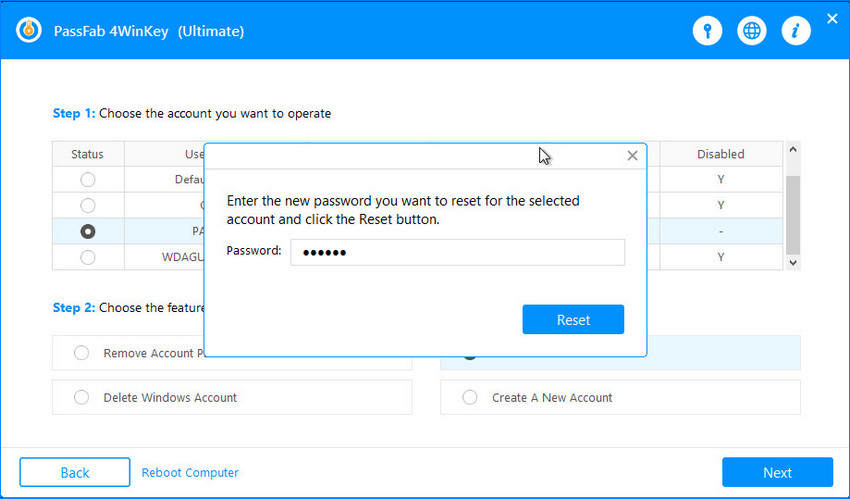 Step 8: The PassFab 4WinKey will change the login password. Wait for a few minutes for it to complete the process and restart the computer. Then, login into Windows 8 with the new password.
Summary
With Windows 8, users can now select to use Local or Microsoft account for authentication. But a lot of users don't know how to change password Windows 8 as the process is different from Windows 7 or before. So, in this article, we have shown you how to change password on Windows 8 for local and Microsoft account. Lastly, we have found that PassFab 4WinKey is the best tool to change Windows 8 local or Microsoft account password if you forgot Windows password.