Chntpw is a free tool which enables you reset Windows 7 password. It also named Offline NT Password & Registry Editor. You can use a blank CD or USB instead of Chntpw ubuntu living CD. If you forgot Windows 7 password and don't know how to do, then you come to the right place. Without any delay, let's get started.
Part 1. How to Reset Windows Password with Chntpw Live CD/USB
The Chntpw tool is a good software but it does have some drawbacks. It is a highly technical process. So if you don't have any technical knowledge, you may fail to reset the password. Please follow the steps clearly and ensure your CD/DVD/USB have enough space.
Step 1. Download Chntpw boot disk from pogostick.net/~pnh/ntpasswd/cd140201.zip and burn it on an CD/DVD or USB drive.
Step 2. Insert the removable drive in your locked computer. A window will pop-up on the screen. There will be a lot of content on the window but ignore everything and select 1. The default option is preselected. Hit Enter.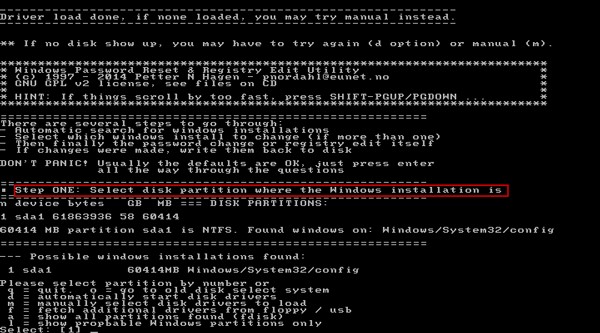 Step 3. You have to select the registry files. The default is preselected. Hit Enter.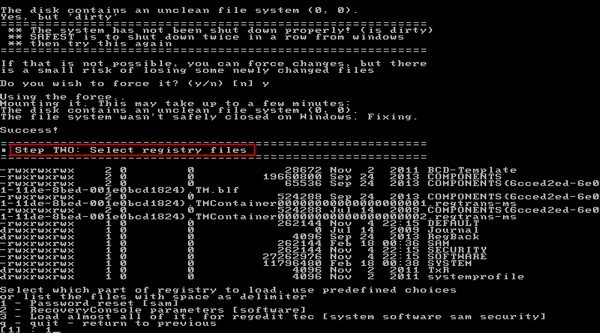 Step 4. On the chntpw Main Interactive Menu, choose 1- Edit user data and passwords. Hit Enter. On the next screen, you will see all user IDs and their admin status next to them.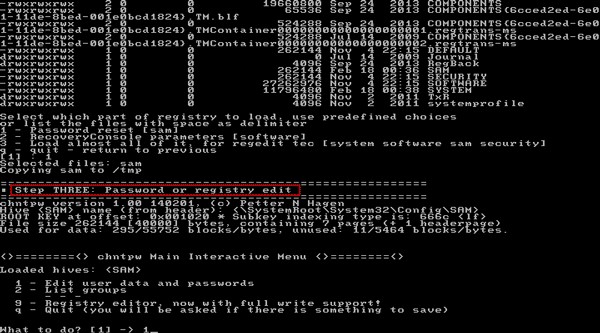 Step 5. Type the name of the user ID you want to reset the password of. Press Enter.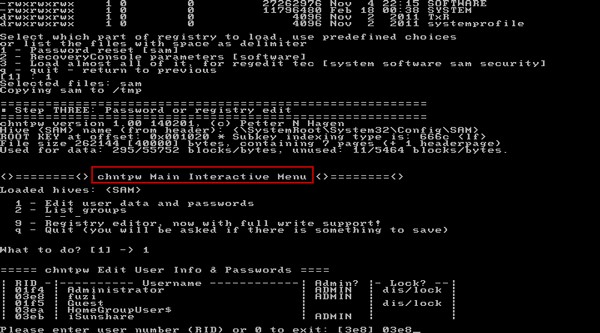 Step 6. The User Edit Menu will appear on your screen. Select option 1, which reads clear (blank) user password. Press Enter. This will set the password to blank. The username will still appear when you start the computer but you don't have to enter any password.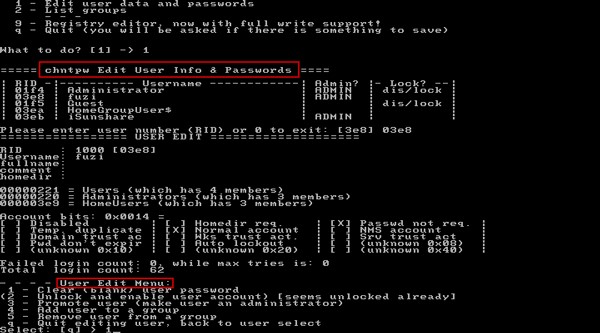 Step 7. At the bottom of the windows, you will find "q – quit editing user, back to user select.' Type q and hit Enter.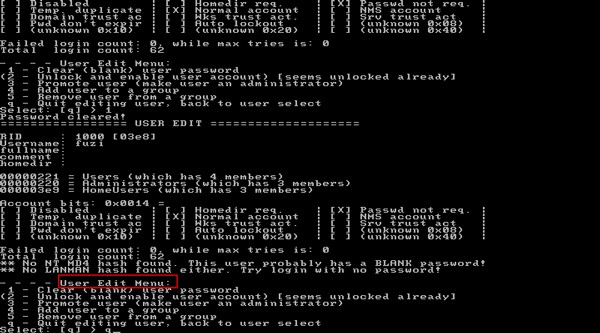 Step 8. Under the chntpw Main Interactive Menu, there is another 'q – quit'. Type q and press Enter to exit. Don't worry, all your changes were saved.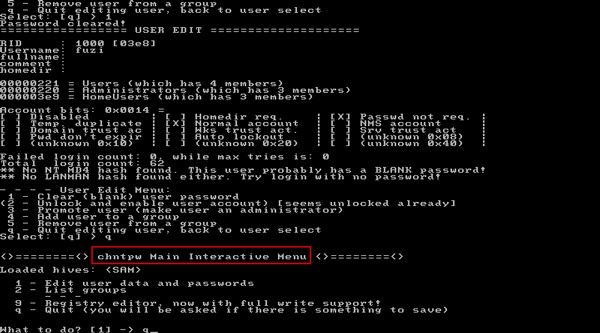 Step 9. The next screen will ask if you want to write back changes. Press y and hit Enter. This means that only the changed registry file will be written back.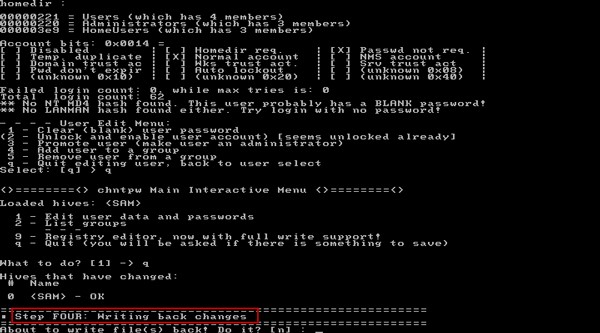 If you missed a step or two, you will have to restart the software. Press CTRL + ALT + DEL together to reboot the computer. The software will appear on the screen. The process is a bit tricky, so get it done at one. It is time-consuming too, so don't hurry through the steps because if you miss any, you will have start from the beginning.
Part 2. How to Reset Windows Password for All Systems in 3 Steps
Instead of getting stressed, you can choose PassFab 4WinKey which allows you reset password in 3 steps. You don't need to worry about the steps too complicated to operate it. It will save a lot of time if you need to reset password as soon as possible. It support all Windows version and you can also crate a password reset disk on Mac.
Here's how to reset passwords using PassFab 4WinKey:
Step 1. Download and install PassFab 4WinKey on an available computer.
Step 2. Insert a CD/DVD or USB Drive in the same computer to create a recovery disk. If you purchase the Standard edition, you can only burn the software on a CD/DVD Drive. Hit Burn.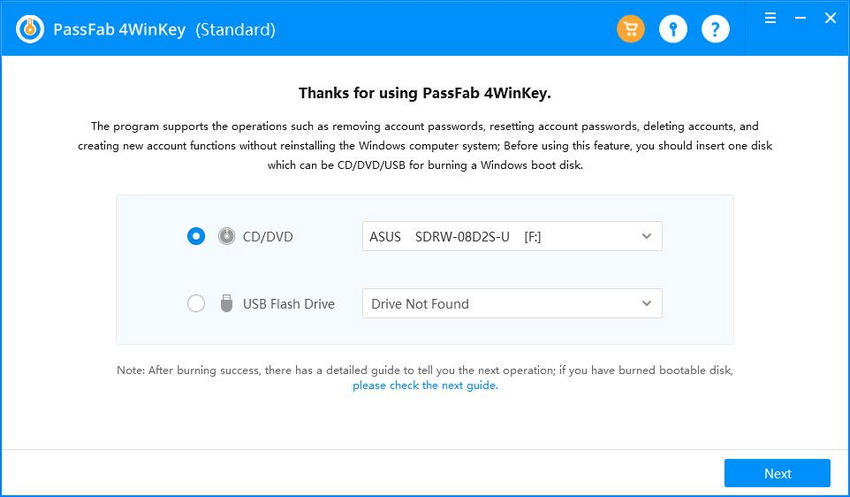 Step 3. Once the burning process is complete, eject the removable drive and insert it into your locked computer.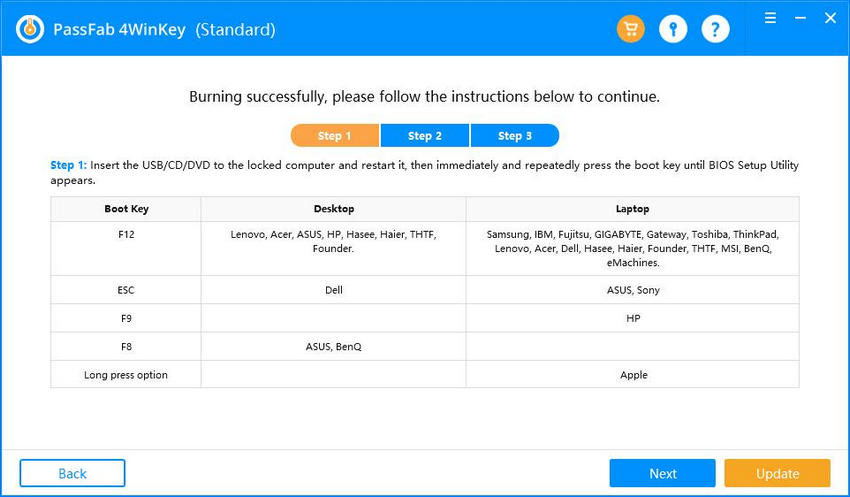 Step 4. PassFab 4WinKey will launch itself on the locked computer screen. In Select Windows, choose your computer's operating system. Hit Next.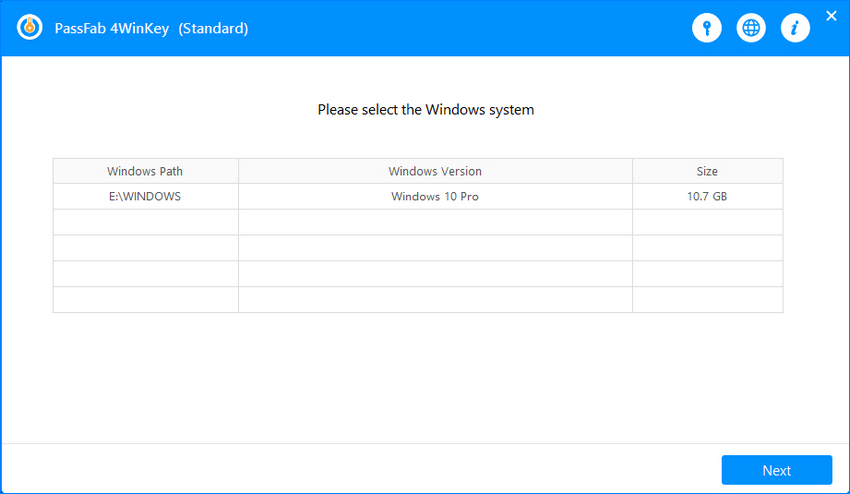 Step 5. In Manage Accounts, choose the account you want to recover the password of. Hit Next.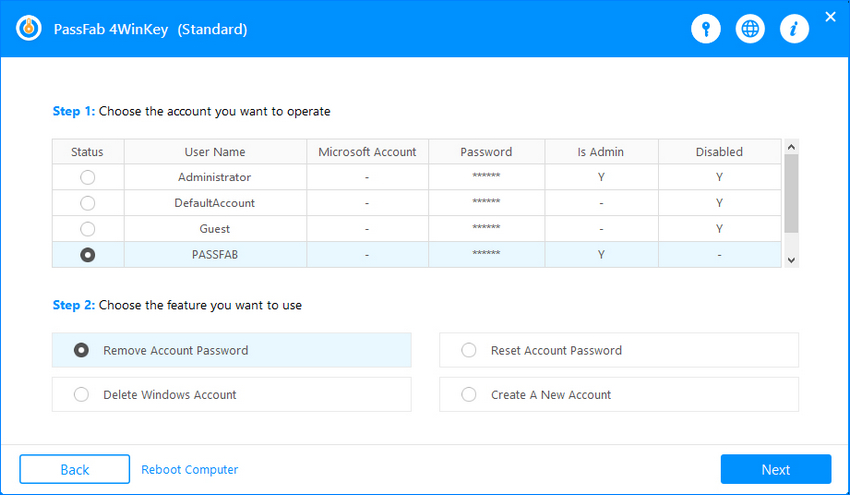 Step 6. In Process, the recovery process begins automatically. Once the process is complete, hit Reboot to change the settings. The password will be set to blank.
When the computer restarts, click on your user account and hit Enter without typing any password. Go to the settings to set a new password. You can also find detailed PassFab 4WinKey review in this website.
Conclusion
In this article, we talked about how to use Chntpw and its limitations. The process is very technical, so you might need some assistance while performing it. On the other hand, Windows password recovery tool is an easy, non-technical software that resets and removes all user passwords in just six steps. However, you have to take every measure possible to not forget your user password. Write it down in an encrypted software in your smartphone or on a piece of paper and keep it somewhere safe.