You want to log in Windows and you enter your Windows password, but unfortunately, you forgot your Windows password and you can't log in. What a disaster! To remove or reset your Windows password, you can try PassFab 4WinKey. What is this tool and how does it work? Stick with us and we will share a detailed PassFab 4WinKey review with you.
# 1. 4WinKey Review: What is PassFab 4WinKey?
PassFab 4WinKey is a trusted and reliable Windows password recovery software, and it is well known of the ability to reset or remove Windows password for local accounts, administrator accounts, and domain accounts. It can also create or delete your Windows account without logging in. It is designed to create a password reset disk from another working computer to media drive, and then you can boot your locked computer from USB drive to reset password.
Simply put, PassFab 4WinKey would be of great help if you forgot your Windows password and failed to access your computer, because the tool will help you regain access to your computer without data loss.
The computer data security has become more and more important, and people tend to protect their Windows accounts and privacy via strong and complicated passwords, which may result in forgetting computer passwords sometimes. This is why you need a professional Windows password recovery tool like PassFab 4WinKey.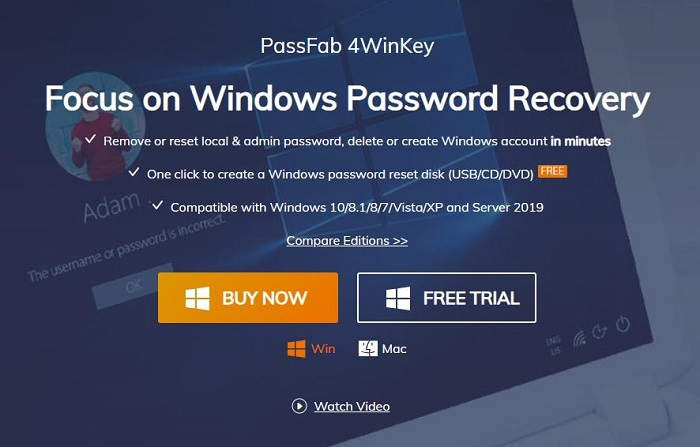 # 2. 4WinKey Review: Is PassFab 4WinKey Safe?
After understanding what PassFab 4WinKey is, you may also wonder: is PassFab 4WinKey safe? The answer is definitely YES! If you download the software and install it, you will find it a very clean installation without any ads, extra free software, malware, or even virus. When you use the program, you will see a very user-friendly interface that has been particularly designed for users.
Apart from the software itself, the software is clean and safe after being submitted and scanned by anti-virus programs. Not to mention the fact that PassFab 4WinKey does exactly what it promises to do.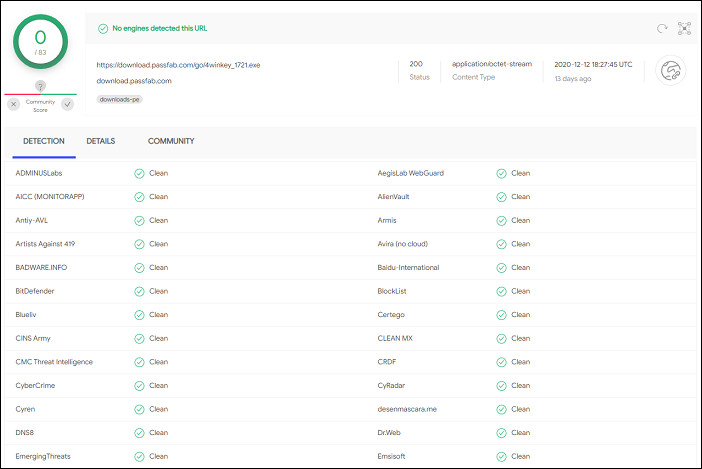 # 3. 4WinKey Review: Is PassFab 4WinKey Free?
Is PassFab 4WinKey free to use? Before you make a decision, you should learn further about the software and see if it is affordable.
First of all, PassFab 4WinKey is not free but has a free trial to create a bootable disk. Users should buy PassFab 4WinKey in order to enjoy the full features. Like many other programs do, This program allows you to download and install it for free and upgrade different version for a discount. Meanwhile, creating a password reset disk is free, too. But, you will find the program affordable to buy.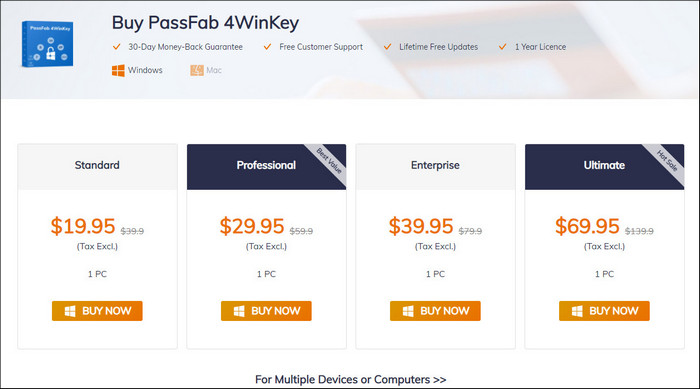 # 4. Key Features of PassFab 4WinKey
As a software focusing on Windows password reset, PassFab 4WinKey has these key features:
It allows you to remove your Windows local account and domain account;
It supports resetting Windows local account password and domain account password;
It enables you to reset password for your Microsoft account (only if your Windows account is linked with your Microsoft account);
It facilitates you to create new local account and domain account to regain access to computer.
What can PassFab 4WinKey bring you:
It guarantees you no data loss when resetting password or removing password;
You will find it very easy and fast to learn and use the tool;
The program will guide you to perform all the process, so you don't have to waste your time tinkering with the technical knowledge.
# 5. Compare Editions of PassFab 4WinKey
As mentioned above, PassFab 4WinKey is not free, and it features different versions for people to choose. PassFab 4WinKey offers different version to purchase, and these versions differ from pricing and functions. Here comes a table to tell the difference between different versions:
Editions
Price
Features
Standard
$19.95

1. Remove local account password

2. Support CD/DVD as reset device

Professional
$29.95

1. Remove local account password

2. Support CD/DVD/USB drive as reset device

Enterprise
$39.95

1. Remove local account password

2. Remove domain password

3. Support CD/DVD/USB drive as reset device

Ultimate
$69.95

1. Remove/reset local account password, domain password

2. Reset MS account password

3. Delete local and domain account

4. Create new local/admin/domain account

5. Support CD/DVD/USB as reset device
# 6. Where to Download PassFab 4WinKey
Now , here comes the most concerning question: where can I download PassFab 4WinKey? To avoid being attacked by malware or unknown software, we usually suggest downloading Windows programs from the Microsoft Store. However, this program is not available on Microsoft Store. But don't worry. You can still download PassFab 4WinKey from the official website. Note that this software is available on Windows and macOS.
# 7. How to Use PassFab 4WinKey on Windows
Now we will dive into the tutorial on how to use PassFab 4WinKey Ultimate edition on Windows:
Step 1: First of all, you will need to download the program in Windows computer. You can download it by clicking here.
Step 2: Install the program and launch it. Note that you will need to do it in another computer that is not locked.
Step 3: On the main interface, choose a method to create reset disk: CD/DVD or USB flash drive. If you would like to do it via CD/DVD, then insert CD/DVD into your computer; if you would like to do it via USB flash drive, then insert a USB drive.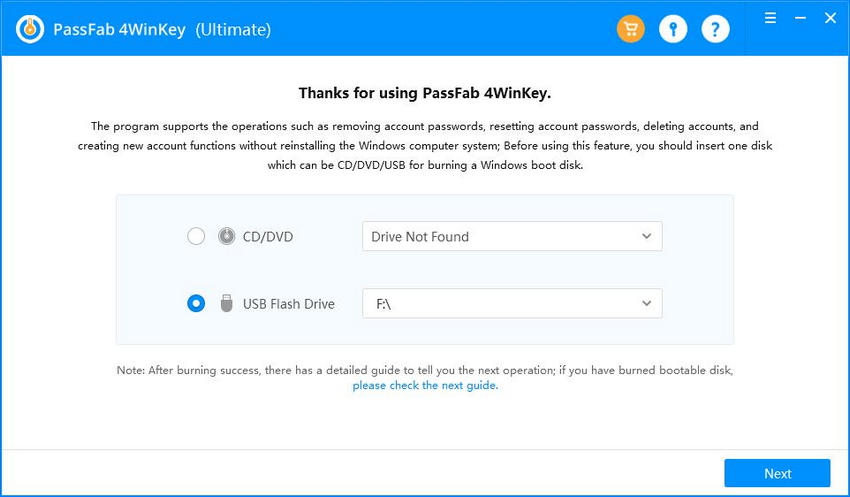 Note that this will erase all data in your CD/DVD or USB drive.

Step 4: Select the device you just inserted, and click Next. Then the software will create a reset disk for you. Wait until it completes.
Step 5: After that, you will see a step-by-step tutorial on the interface. Follow the tutorial to boot the locked computer into BIOS screen. Then boot your locked computer from CD/DVD or USB drive.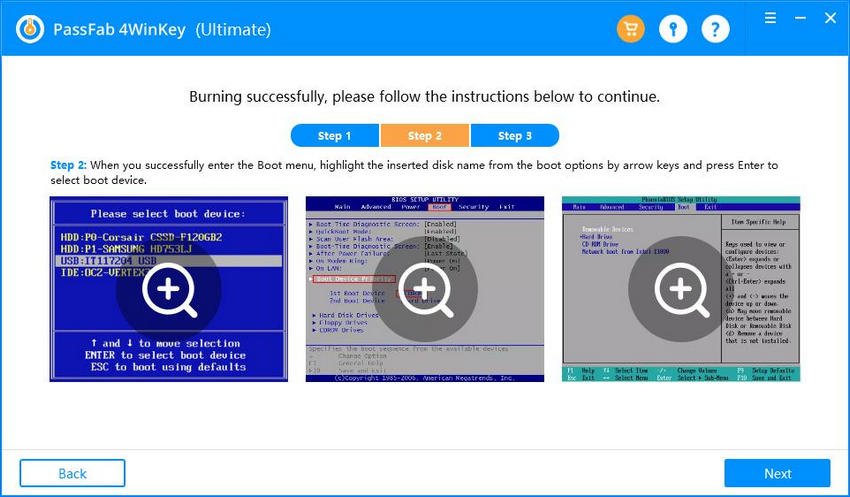 Step 6: Then the PassFab 4WinKey interface will show up on the locked computer. Click the operating system and click Next.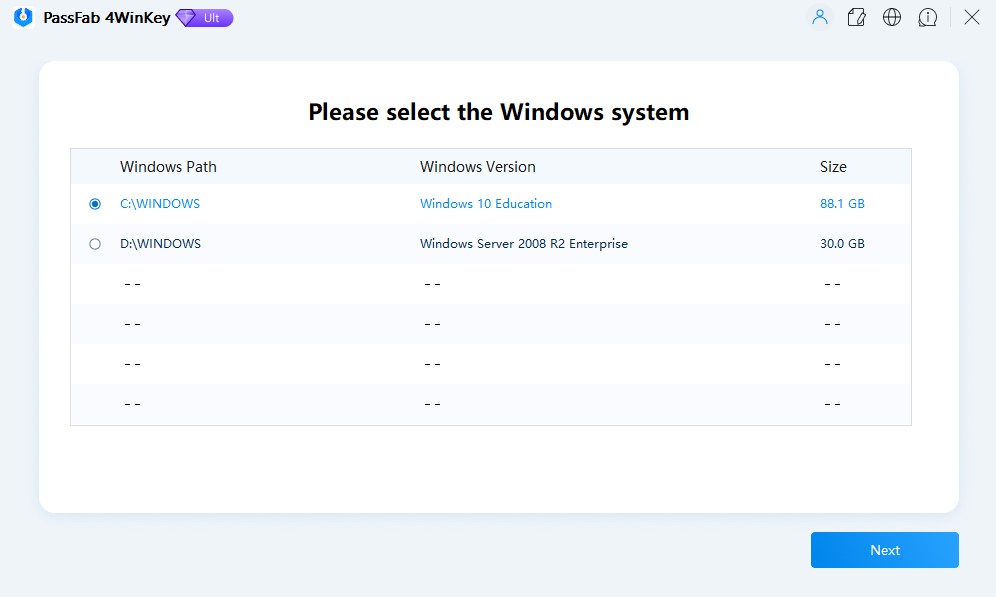 Step 7: Choose the account that you want to unlock, and select a method to unlock it. You have 4 options:
Remove Account Password
Reset Account Password
Delete Windows Account
Create A New Account
Choose the feature you would like to use, and click Next.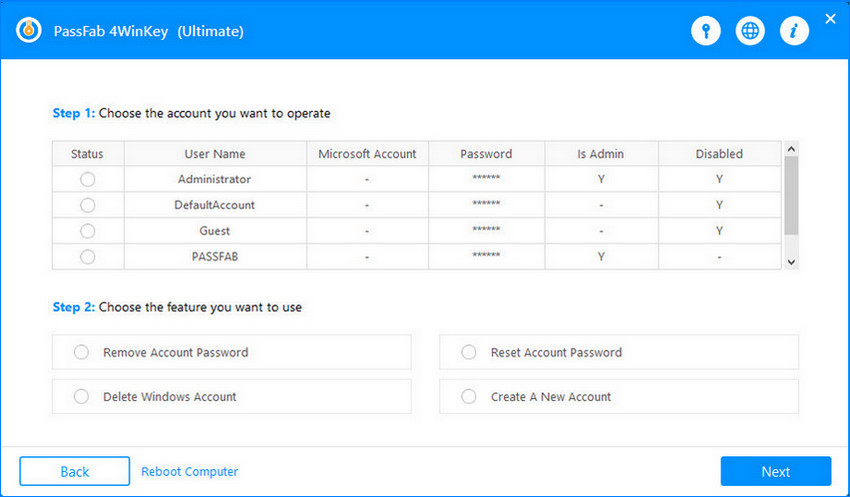 Step 8: Then follow the prompts by the feature to finish it. You will be able to access your computer eventually.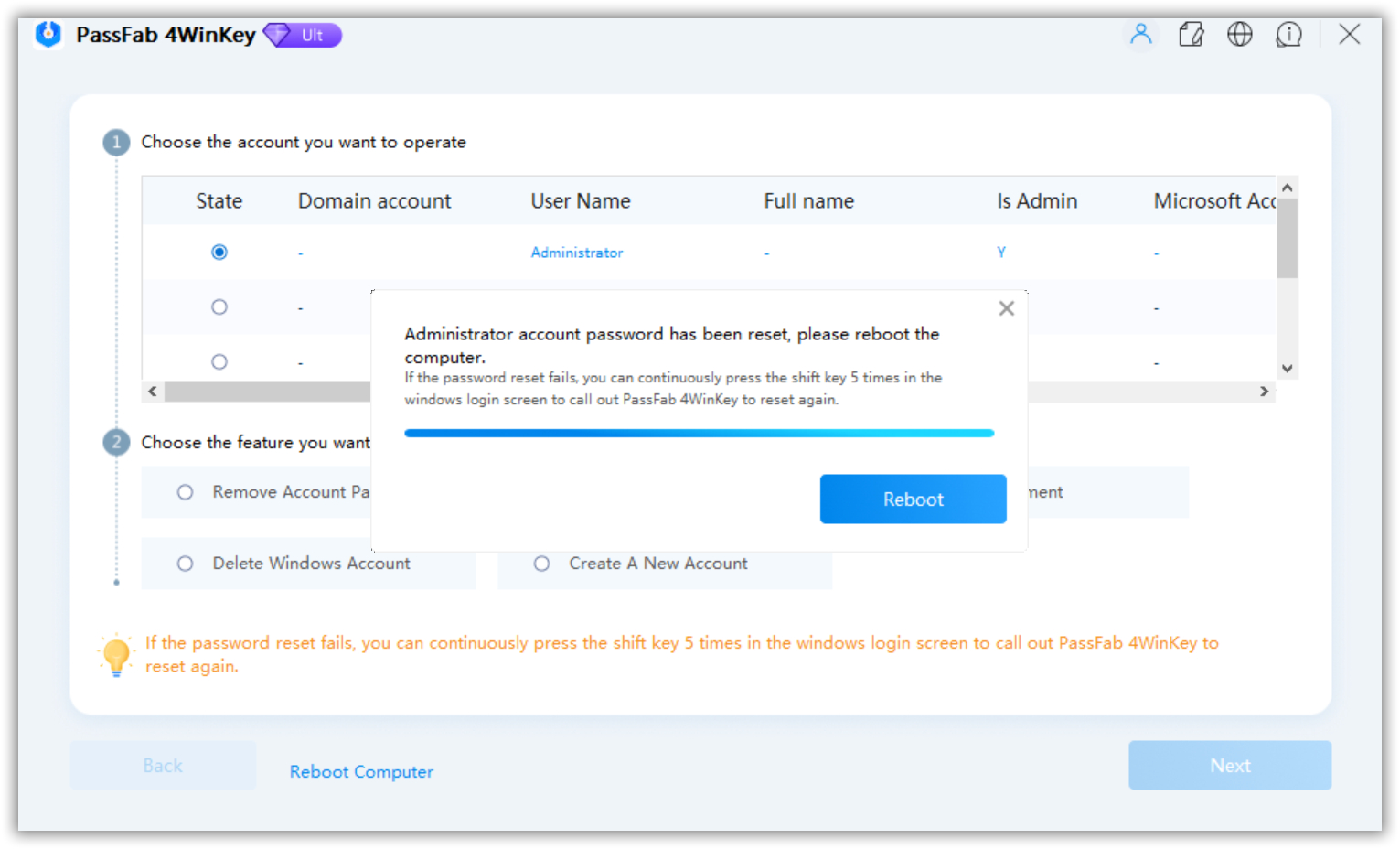 Video Tutorial About How to Use PassFab 4WinKey
# 8. Authentic User Reviews for PassFab 4WinKey
Here are some of the trustworthy user review screenshots about PassFab 4WinKey:
User Review from Trustpilot says: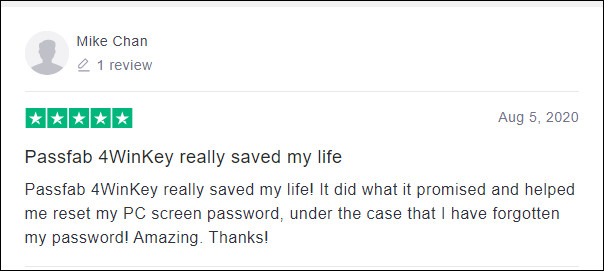 User Review from US Reviews says:


User Review from official PassFab says:


User Review from PassFab Support Center says:


Conclusion
To sum up, PassFab 4WinKey is an easy and lightweight application that is famous as a Windows password recovery tool. Easy-to-use, reliable, and trustworthy, these are the great qualities we see in PassFab 4WinKey. It is definitely worth a try if you are in need.