"Hi, why is my computer asking for 'enter administrator password or power on password' on a blue screen. I shut down my PC about a couple of hours again after I was playing my Call of Duty: Black Ops. Is it due to a virus or hacker attack? As I often play multiplayer games."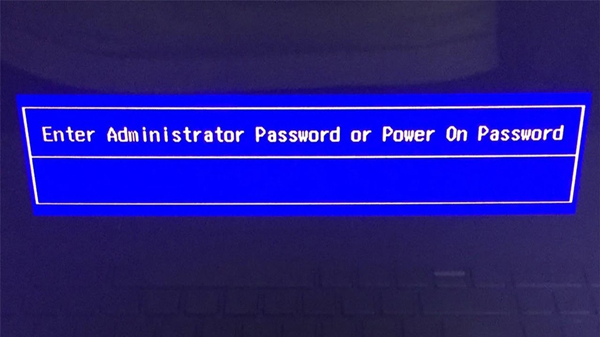 Well, that's an annoying situation when a person has no clue what went wrong and out of the blue they got stuck with enter Administrator password or power on password on hp or any other laptop or desktop computer. We appreciate their decision in not becoming Einstein themselves, instead seeking help from a tech savvy person. Hence, we would like to enlighten you about the best practices that you must consider when you get to experience such situation. Let's explore.
How to Enter Administrator Password or Power on Password
Let's put this simply first. Admin Password is different from Power on Password. Here's some quick information on both.
1. Administrator Password
Unlike Power on Password, Administrator Password doesn't appear on power up. Once the system is booted up and the preferred Windows has launched, the Administrator account login screen you get to see then requires this Administrator password to login into the Windows Operating System.
2. Power on Password
Power on Password is an added layer of security for the people who would like to protect their computers from unattended access. Since, the Windows login Administrator password is quite easy to bypass, it is recommended to set up a Power on Password as it is quite very difficult to crack or reset this password. Power on password appears right after the computer boots with a blue screen and a message to enter power on password.
Situation 1: How to solve the blue screen (on power up) and power on password problem
It is now pretty clear that Power on password is different than an Admin password. Hence, in this part, we're going to resolve the blue screen that appears on power up and ask to enter power on password. Without talking much let's unveil the step by step tutorial to resolve the issue.
Caution: Before proceeding any further, please bear in mind that you must carefully follow the below mentioned instruction or else you may end up damaging your computer.
The universal solution to rescue yourself from enter power on password on hp or any other laptop/desktop PC, will be to detach the CMOS battery (coin size cell) and "clr CMOS" jumper. Here' what you need to do:
Ensure to shut down your computer beforehand and then you need to plug the power cables out from the wall sockets. If it is a laptop, you need to plug out the battery from it.
Now, detach the protector lid from the side of your desktop tower to access hardware parts of your PC. For laptops, unscrew the top/touch panel and keyboard [do it gently].
Once you have access to the hardware, look out for a coin size silver colored cell i.e. the "CMOS battery".
Detach it from your PC and then wait for about 10 minutes. We would recommend grabbing a cup of coffee meanwhile (pun).
Then, press and hold the power button down for 20 seconds (approximately) to ensure that there is no power stored in the capacitors.
Once done, take a meticulous look around the battery. You must get to see a jumper which is labeled as "clr CMOS" or anything close to it. Detach the jumper too and after a while, set it back in to its original position. Also, set back the CMOS battery in its respective place.
Lastly, pack up your laptop or desktop computer and plug in the power cables (battery in case of laptop). Boot up your PC now.
Perhaps, you may witness a message on your screen that reads the settings have been reset. You need to simply, confirm your actions and you're all sorted.
Situation 2: How to Solve the Admin Password Set As Login Password for OS
So the blue screen issue asking to enter power on password got resolved. But what if you've forgotten the Administrator password and just can't access your Windows Admin account. Well, remember we told you, Admin password is easy to bypass. Well, that's true, with PassFab 4WinKey you can reset or remove Admin Password in a hassle free way. With this mighty tool, you're enabled you to even create or remove an admin account in just a few simple steps. Moreover, you can easily and effectively remove any sort of login password, be it Admin account or Microsoft account. Here's how to do it:
Step 1: Install and launch PassFab 4WinKey over your working PC. Plug in an empty USB drive and select the USB Flash Drive option from the program interface. Hit "Burn" and wait for the process to complete. Eject the USB afterwards.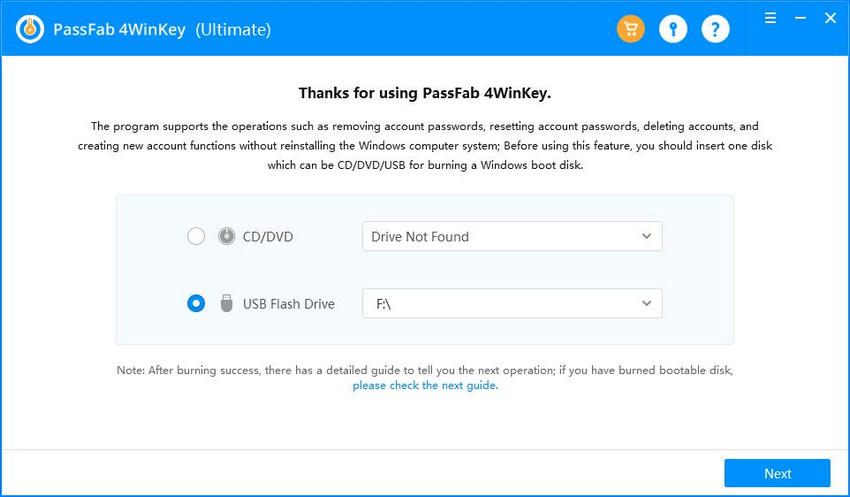 Step 2: Now, plug in the bootable USB you just burned into the locked PC and then reboot it. During the first boot screen hit the "Esc/F12" key to enter "Boot Menu" and opt for "Removable Device" to set USB as the boot media.


Step 3: It will now boot up on your PC. Opt for the "Windows OS" that has you Admin account and select the option to "Reset your password". Hit "Next" afterwards.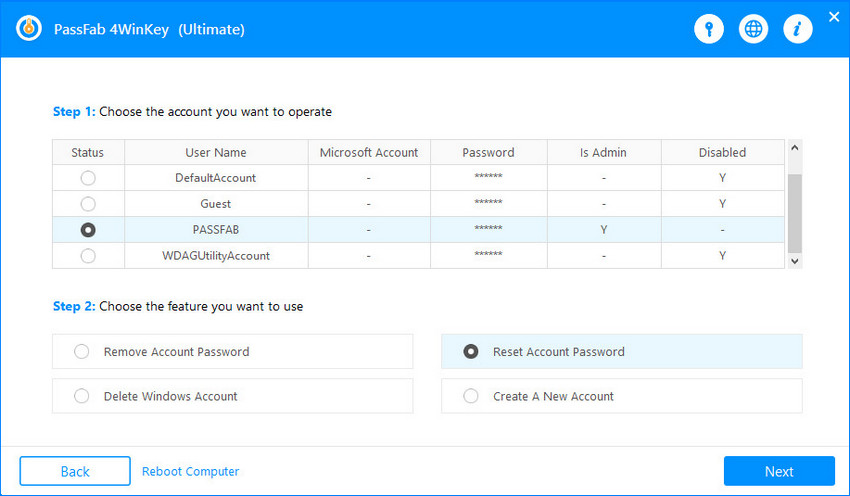 Step 4: From the upcoming windows, opt for the Admin account you wish to reset password of. Then, punch in the new password in the respective field below followed by "Next". That's it, your password will get reset now.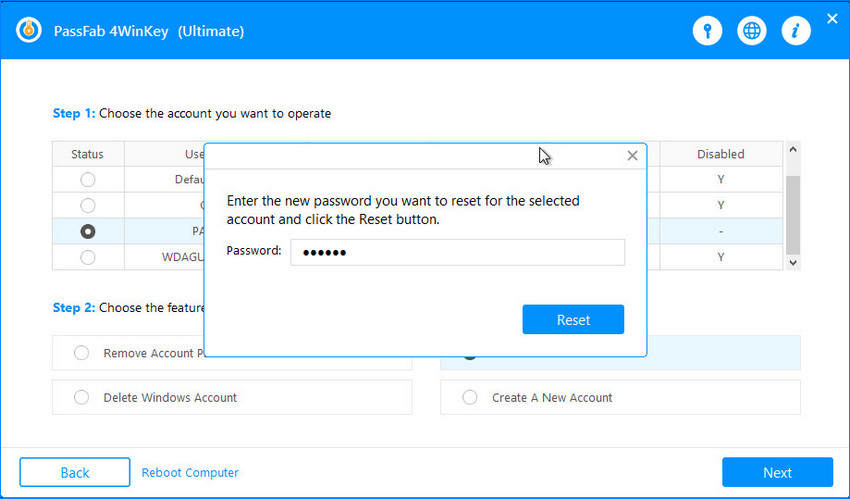 In a nutshell
That was all about how to bypass "enter administrator password or power on password" with the best practices to get through. Moreover, in order to reset Administrator password or Microsoft Windows account login password you can always resort to the PassFab 4WinKey.