Before we get hands on experience on how to remove power on password on hp desktop/laptop operating on Windows 7 or 8 or 10, you must get familiar with what power on password is. Basically, there are two types of Power on Password. One is what we set as the Admin password or user account password to login to your Windows User account, sounds familiar? And the other is set to add an extra layer of security to your computer which is a system password and appears right after your computer boots with a blue screen asking for "Enter Power on Password".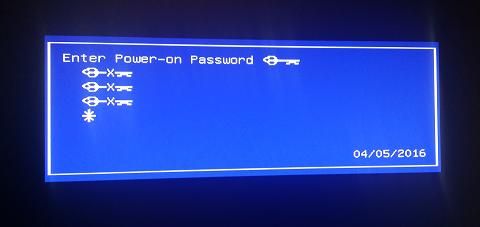 Unlike, Windows Login (power-on) password, the system's Power on Password is far more secure as it just cannot be /peached without an expert level of tech savvy skills. One has to get through the hardware division of your computer to remove power on password on hp desktop or any other computer. Let's now get to know the step by step tutorial on how to remove power on password.
Part 1. Easy Way to Remove Power on Password HP Desktop
Reportedly, the HP laptop or desktop users have been experiencing this problem to enter Power on Password on boot more than other manufacturing /pands. Well, possibilities are that the HP laptops or desktops hardware is designed in a way to enable Power on Password feature spontaneously or perhaps, it could be because of poor quality testing and assurance from the manufacturer. Also, there is this another possibility that something that you might have installed recently may have altered the mainboard's firmware or settings.
A yet another fact to be taken into consideration is that some abstruse Virus might have messed up the settings of your BIOS, eventually, enabled Power on Password. Well, enough of talking now. Let's understand the tutorials.
Part 2. How to Remove Power on Password on Hp Laptop/Desktop (blue screen on boot)
Alert:
Before we move further with the tutorial you need to bear in mind that if the instructions mentioned below are not carefully followed, then you may end up damaging your computer. So understand the steps first and then get to action.
The ultimate solution when it comes to how to remove power on password hp laptop/desktop (or any other PC) is to get the CMOS battery (coin size cell) and the "clr CMOS" jumper detached from the motherboard of your PC. Here' what you need to do:
Begin with turning off your laptop and ensure to plug out the battery from it. In case, it is a desktop computer, you need to remove the power cables out from the wall sockets.
Next step is to open up the protector casing of your desktop's tower to get the exposure to the hardware parts of your PC. For laptops, gently dismantle the keyboard and then unscrew the top/touch panel as well to access motherboard of your laptop.
Then, you need to locate the "CMOS battery" which looks like a coin size silver colored cell. Once you locate it, plug it out and wait for approximately 10 minutes. You can grab a cup of coffee meanwhile (pun).
Now, we need to ensure the capacitors aren't really holding any power/memory. For this, hold down the "Power" key for nearly 20 seconds.
Here comes the second part to remove jumper. Take a meticulous look around the CMOS battery socket and try to locate a jumper labeled as "clr CMOS" or anything close to it. Then, plug the jumper out too, wait a while and push it back in to its original position. Subsequently, plug in the CMOS battery back in its respective place.
You're almost done now, simply pack up your computer (just the way it was) and plug back in the power cables/battery for your desktop or laptop respectively.
Now, when you boot up your PC, you may witness a pop up message that reads the settings have been reset. Confirm on the message and proceed. You're all sorted now. Enjoy.
Bonus: How to solve the Power-on password
Oh well, that was quite a hectic tutorial on how to remove power on password of system but that's the only way to get through it. Fret not, to reset or remove power on password of Windows User account, it is as easy as a 1-2-3 thins. And for this purpose, we would like to recommend PassFab 4WinKey – any ultimate tool to reset or remove any sort of User account password in a hassle free way. Here's how to do it:
Step 1: Download PassFab 4WinKey form its official website and install it. Launch the program and select the USB Flash Drive option from the program interface. Now, insert an empty USB drive into your PC and push the "Burn" button. once the process completes, eject the USB drive.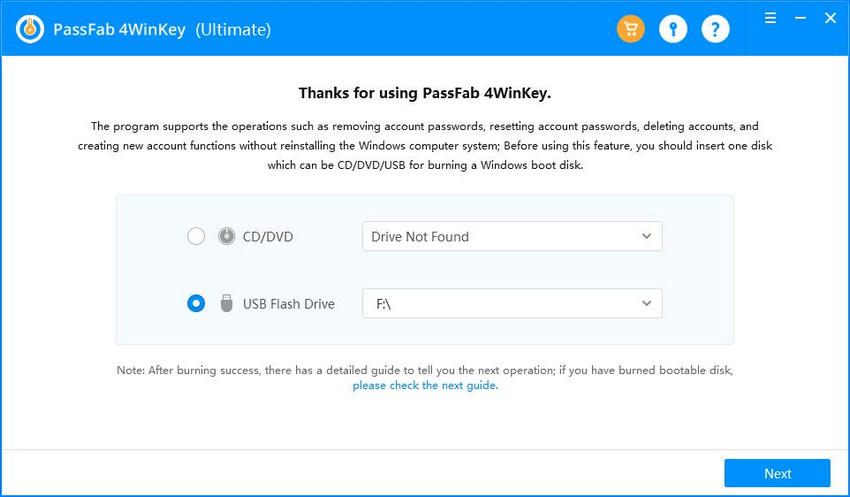 Step 2: Next, you need to plug the bootable USB in your locked PC and reboot it. Ensure to push the "Esc/F12" key during the first boot of your PC to enter the "Boot Menu". Then, select the "Removable Device" option and set USB drive as the preferred boot media.


Step 3: Once done, you'll now witness PassFab 4WinKey booting up on your PC. Select the "Windows OS" where your Admin account is installed. Then, opt for the "Reset your password" option and tap "Next".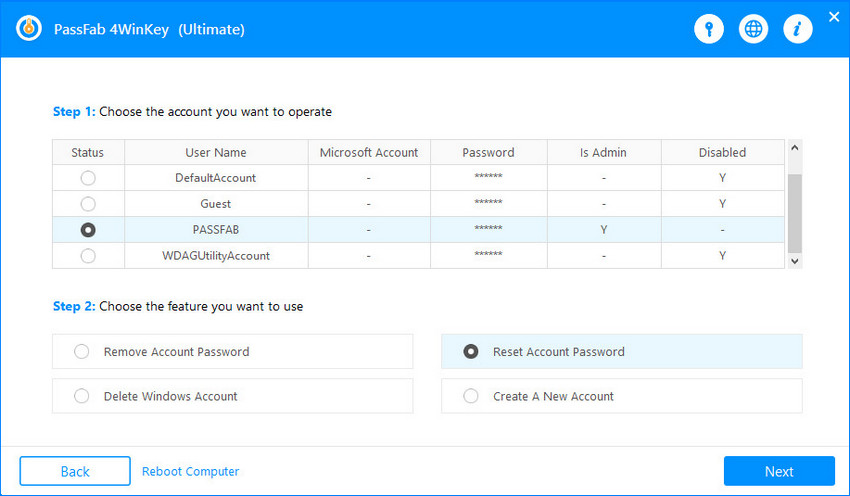 Step 4: Now, you required to opt the preferred Admin account whose password needs to be reset. Lastly, feed in the desired password in the "New Password" field below, followed by "Next". Within a short while, your Admin password will be reset with the new one.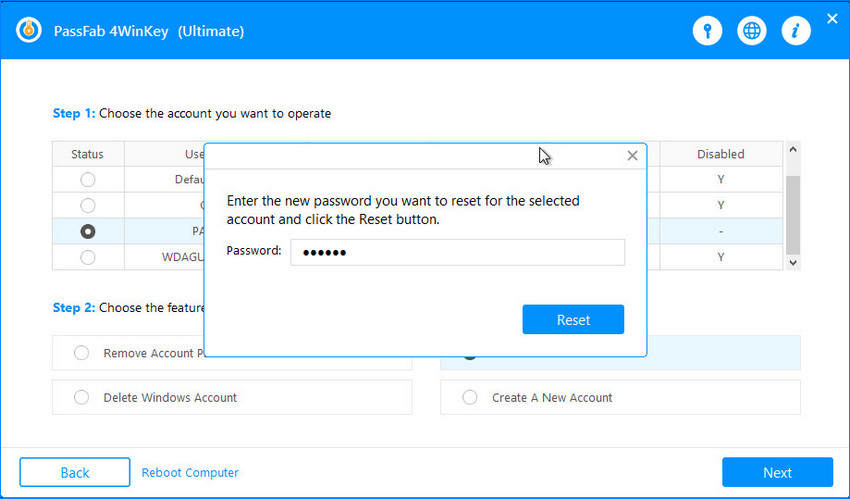 Final Words
With such classified information on Windows login password and the system's Power on Password and detailed tutorials how to remove power on password, we hope you will certainly gain access back to your HP laptop/desktop or any other computer. We appreciate your time and reading!