So far we've have been using windows login password as the primary way to protect data from unattended access. But you'll still be vulnerable against the users who know how to bypass it. In case, you use your PC for business purpose or for financial transactions or maintaining accounts etc., unattended access could be devastating. What so ever is the usage of your PC, setting up a power on password is recommended. This is because, it prompt pops up right when the computer starts and is much safer than any Windows login password.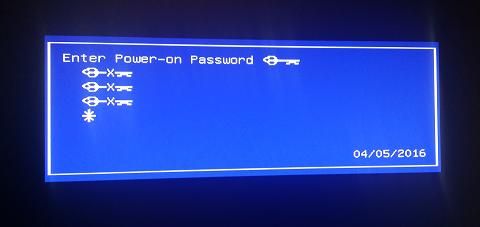 But reportedly, in some cases of HP laptops users haven't set power on password on hp Windows 10 laptop, they turned off their PC normally and when they turned it on next day got stuck with this power on password problem. If you've been such an issue, then fret not! We'll certainly help you to solve this problem and help you gain access back to your PC. Keep reading!
Part 1. Know More About Power on Password
From the opening paragraph of the article, it is quite understandable now that what is power on password and that there are two types of passwords that you can set to protect your PC from unattended access. One is Power on Password that prompts you right after you turn on your PC. The second is Windows login password that appears when a particular Windows OS is booted up. Here we're going to talk about Power on Password. Now, some questions must be buzzing in your mind like: why should the computer manufacturer installs it over the computers or why this power on password problem has happened to you. Well in following section of the post, you're going to find all the answers for your queries. Go ahead read them up.
Solution for reset Windows login password:
1. Why should the computer company install it on computers
First, the power on password is an additional layer of security because the Windows Login password is not so very secure and can be bypassed easily. The power on password is way much safer because it starts right after the computer is turned on, in other words before any OS is booted up. Eventually, blocking access to majority of the hardware and hence, also blocks usage of applications that may aid in cracking password.
To put it simply, it is extremely very difficult to crack or reset a power on password. First, several hardware utilities and applications access is blocked. Secondly, to reset a power on password you need to delve into the hardware of your laptop or desktop computer. We'll be discussing the detailed steps on how to solve power on password problem in the later part of the article.
Remember: Ensure to handle power on password with care as you'll get locked out of your PC if you forget this password.
2. What situation may have caused this situation
Reportedly, several users have turned their laptop or desktop computers off normally. But they get to face this issue when they booted up the computer and out of the blue, got stuck with power on password.
3. The disadvantage of solve power on password
As discussed above, cracking or resetting power on password is extremely very difficult due to the matter of fact that you cannot reset is using some application software, you need to travel through the hardware parts of your laptop or desktop to reset it. On top of that, the complexity of the method is so high that many users who have attempted to do it have ended up damaging their computer system.
Part 2. Detailed Steps for Solving Power on Password Problem
Well, now you're well equipped with the information about the power on password problem. So let's not wait any longer and unveil the step by step tutorial on how to solve power on password on HP Windows 10/7/8. Before we proceed further, please ensure to carefully follow every single step listed below or you may end up damaging your computer.
The ultimate solution to reset power on password will be to remove the CMOS battery (coin size cell). To get this done, you need to:
First, shut off your computer and then plug out the power cables as well from the wall socket. In case of laptop computers, ensure to plug out the battery.
Take off the protector lid from the side to access hardware parts of your PC.
Note: In case of laptops, you'll require to unscrew the top/touch panel and keyboard.
Next, you need to look for the CMOS battery which is like a coin size silver colored cell.
You got it? Great! Remove that battery and wait for nearly 10 minutes.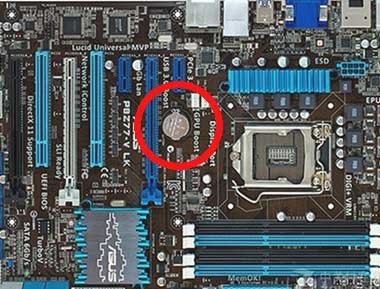 Then, hold down the power button of your desktop computer for 20 seconds to ensure that there is no power stored in the capacitors as well.
Lastly, put the battery back in place and pack up your laptop or desktop computer.
Plug in the power cables (battery in case of laptop) and turn your PC on.
You may get to witness a message on your screen that the settings have been reset. Confirm your actions and you're done.
Bonus: Solve Power-on Password (Windows Login Password)
Well, so now that you have gained back access to your computer, but what if the Windows login password is yet not handy with you and you're not able to access your Windows account? Well, here comes the Passfab 4WinKey for your rescue. With this powerful utility you can easily and effectively remove any sort of login password, be it Admin account or Microsoft account. Moreover, it enables you to even create an admin account in a hassle free way.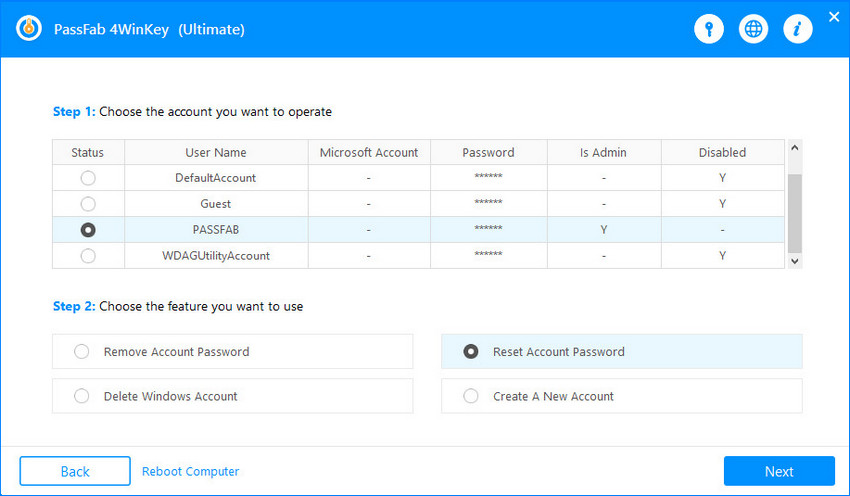 Final Verdict
Phew! With such comprehensive information on what is power on password and how to reset power on password problem (if you happen to forget the password), we now hope that you have found the required answers to all your queries. We appreciate your time and reading.