Are you looking for methods to reset Administrator password on HP laptop? There are a number of ways to do so. But, using password reset disk is the best way to reset HP laptop password on Windows 10/8/7. If you don't know how to create one then find the answer in this article.
Part 1. The Best Way for Resetting Administrator Password on HP Laptop
PassFab 4WinKey is a tool that we were talking about. This software reset all the kinds of password on your laptopregardless of the version of operating system it runs on. In short, this tool supports all types of Windows OS. Here are the steps that you need to follow.
Create a Windows Password Reset CD/DVD
Step1: Running the software in a different PC and select boot media option on the main interface.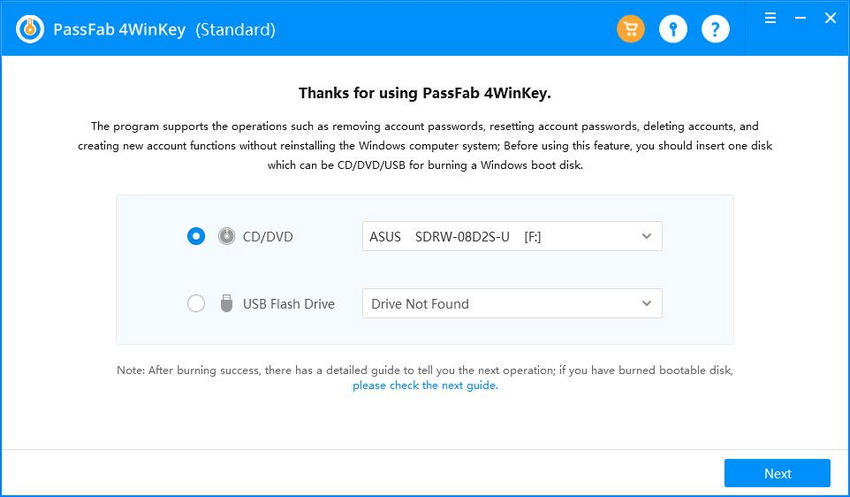 Step2: Click "Burn" option to make a booting disk. The tool will notify you that all the data on the disk will be erased. In addition to this, the disk will be used to reset password.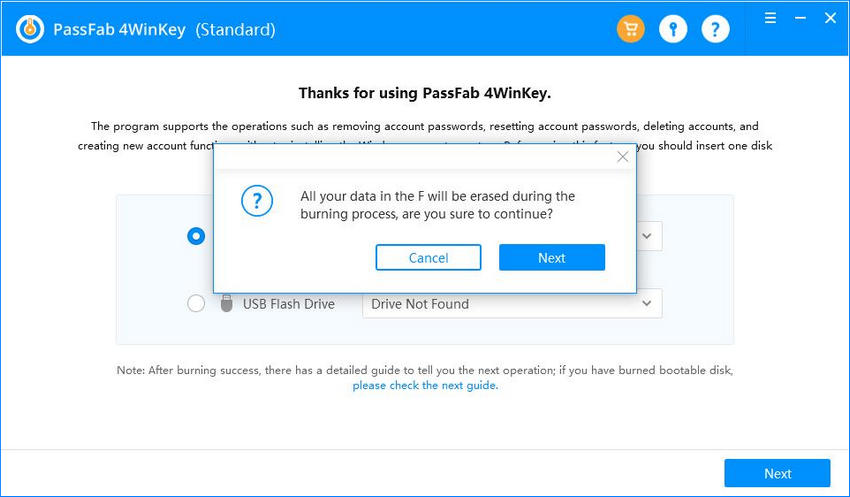 Step3: Follow the instruction given by the tool on the main screen and make the booting disk.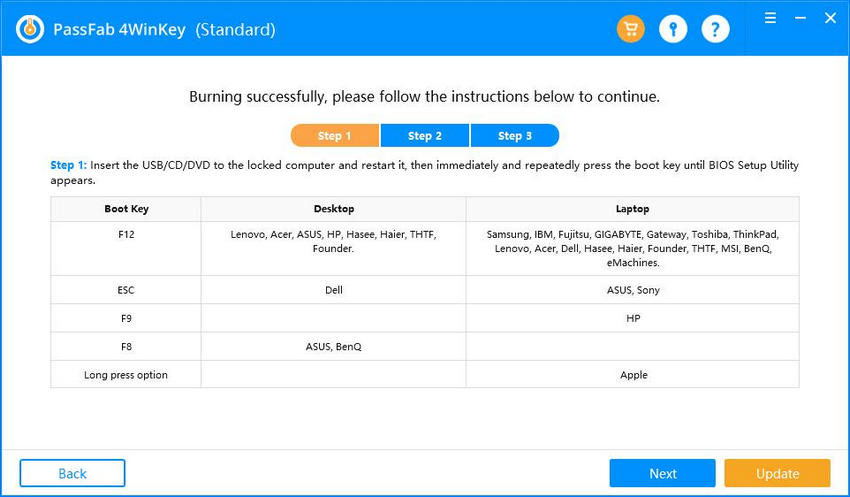 Boot Windows Using CD/DVD
Step1: After you have generated the booting disk, insert it in the device of which you need to reset the password.
Step2: Restart the laptopand press "F12" or "ESC" to get in to Boot Menu Interface.
Step3: Tapthe booting disk that you have inserted from the list of booting option.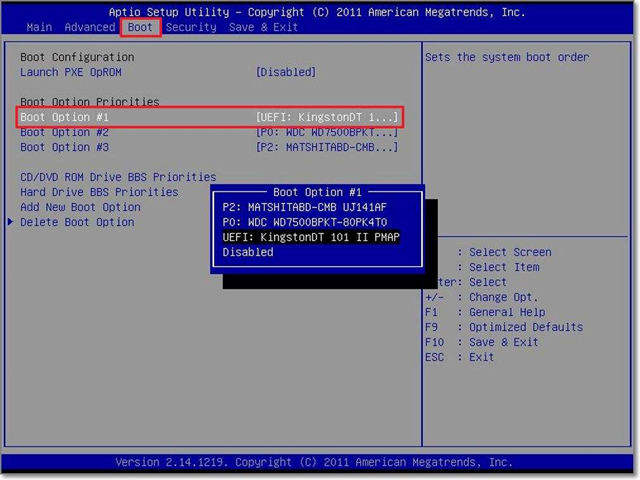 Reset Password
Step1: Click "Next" after booting from the disk and selecting your operating system.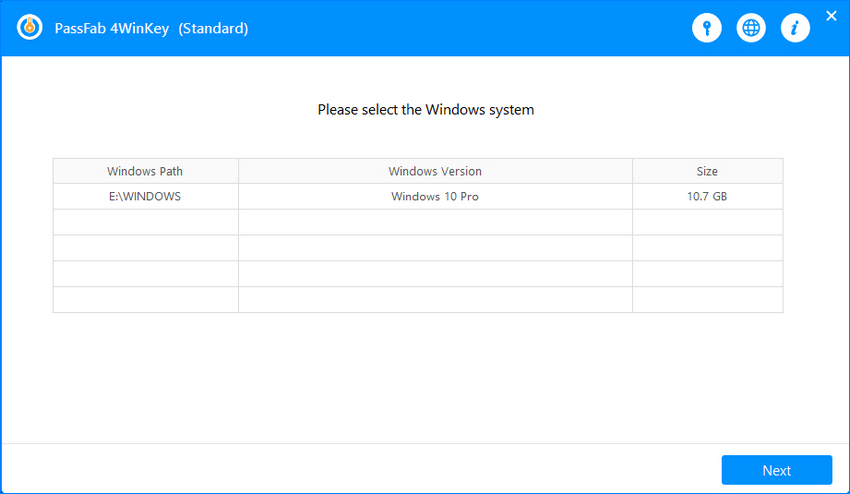 Step2: On the next screen, choose the type of password that you require to reset.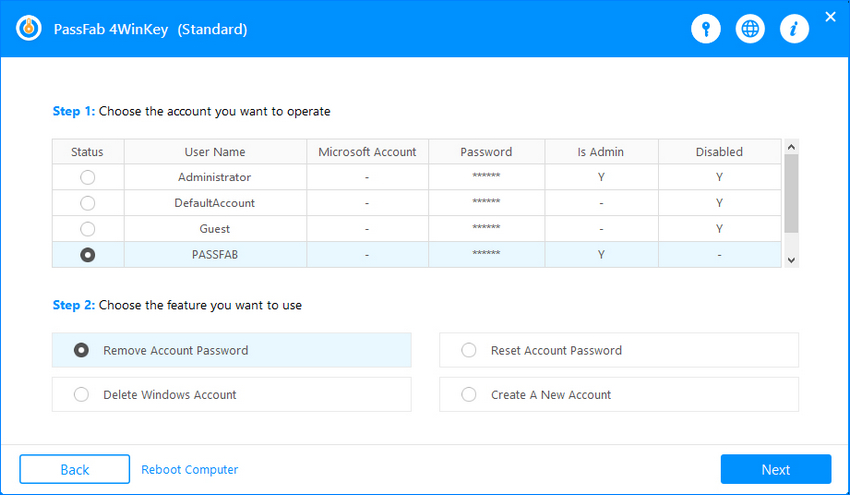 Step3: Click "Next" and you are done for the day. Restart the device and log in with new password. In this way, you remove administrator password on Hplaptop.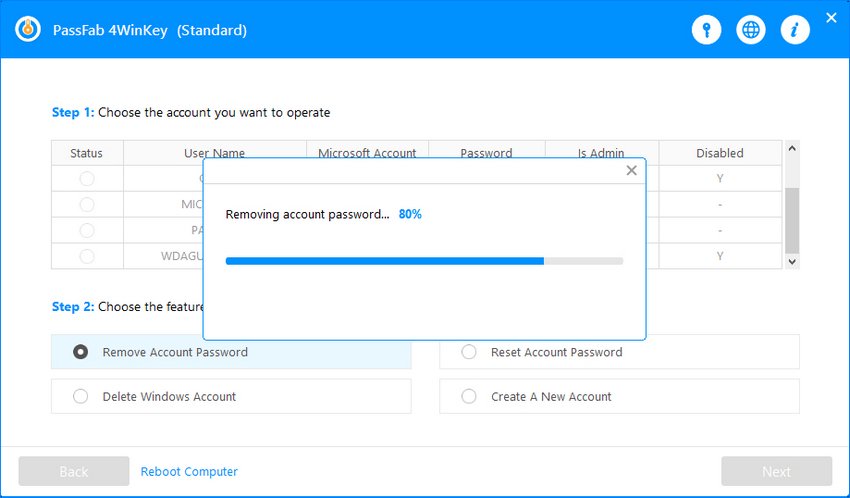 Part 2. The Reason Why You Should Choose PassFab 4WinKey
We understand that there are a number of options available in the market. So what makes PassFab 4WinKey different than others? Well, you can see the answer yourself after evaluating the tool with different products in the market. Here are some tools that can be used as an alternative but won't suffice your need.
iSee Password Recovery
iSee Password Recovery is a tool similar to that of the one mentioned above. Its main function is to crack the password if you have forgotten it. You can try the free version, but the software has a paid version for a price tag of $29.95.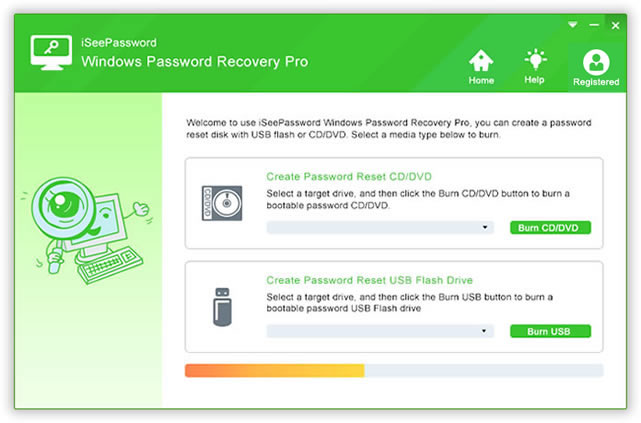 Pros:
Easy to use
Supports different kinds of OS
Better UI and navigation
Fast recovery process
Cons:
Cannot reset password using local as well as administrator accounts
If you change the password for your MS account, it will change the password of all the service related to that account
Windows Password Unlocker
Windows Password Unlocker is one more tool in the list serving the same function. The tool has a price tag that ranges from $19.95 to $49.95. Here are some pros and cons for you.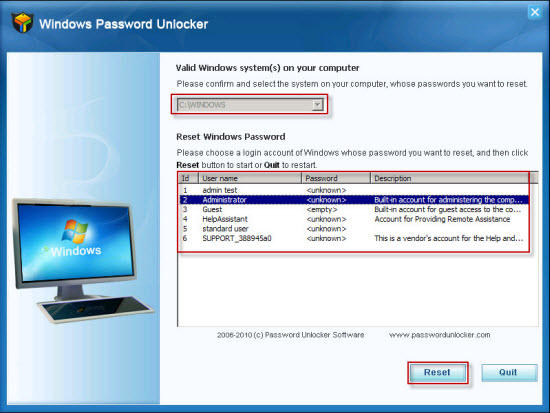 Pros:
Supports number of OS version
Able to reset older PCs
Cons:
Way to costly as compared to other products
Trial version gives issues while creating the booting disk
Does not always work
No refunds
Summary
Seeing the big picture here and tying all the loose ends, we just had a look on how to reset bios Administrator password on Hp laptop. And without any doubt, the best solution to do so is using Windows password recovery tool, such as PassFab 4WinKey. It is easy to use, guarantees results, and is affordable in comparison to different software mentioned above. If this article was helpful enough, please do let us know your thought by commenting below.