Since Microsoft account came out, it becomes one of the most important accounts in Windows system. As it associated with Live account and outlook account. So when you forget the Microsoft password, it also means that the corresponding password has lost. Furthermore, some users are using Microsoft account to login their computer and they may encounter the problem which is password incorrect after upgradeing the OS. No matter what reason brings you here, let's know about Microsoft password reset now.
Part 1. Reset Your Microsoft Account Password in An Official Way
When you forget Microsoft password, you can reset your password online. But, you have to verify some qurstions during the process. If you don't remember the Email address or changed your phone number that you used to resgiter Microsoft account then you are not allowed to reset Microsoft password. In this situation, you can jump to part 2.
Here is a step by step guide to reset your Microsoft Account online.
Step 1: Go to the reset your password page on Microsoft account support.
Step 2: Enter your Email address, Phone or Skype name on the box.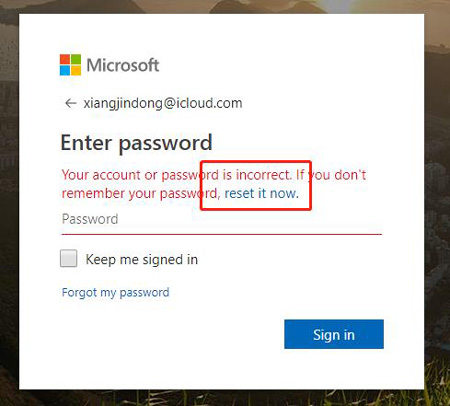 Step 3: You will see the verify info on this page, enter the characters which states on screen. Then hit "Next" button.
Step 4: You will receive a one-time code to the alternate phone number or Email address if you have set security info. Once you got it, put the code on the verify box to move on.
In the end, you are allowed to set your new password.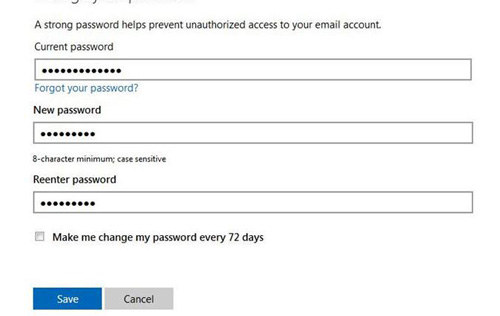 If you are using Microsoft account to login computer and you forgot the password. Then you have to use another way to reset Microsoft password which is a third-party tool. Because there is no free way allows you to do that. In the next part, we will introduce a useful tool selected by most of the editors. Keep looking to check it out.
Part 2: Reset Your Microsoft Account Password Using PassFab 4WinKey
PassFab is an organization which excels in developing efficient password recovery tools for everyone. They have successfully helped a number of people and organizations to recover their lost or stolen passwords with the help of many productive tools like PassFab 4WinKey - a tool for Microsoft Windows password reset and recovery needs. With this tool you can create a Windows password reset disk, it can be a CD or a DVD or a USB, boot the created disk and lastly recover your Windows password.
Steps of using PassFab 4WinKey to reset your Microsoft account password:
Step 1. Download and install 4WinKey to another accessible computer. Run it and insert a USB to that machine. Choose USB and begin to burn a Windows password reset disk.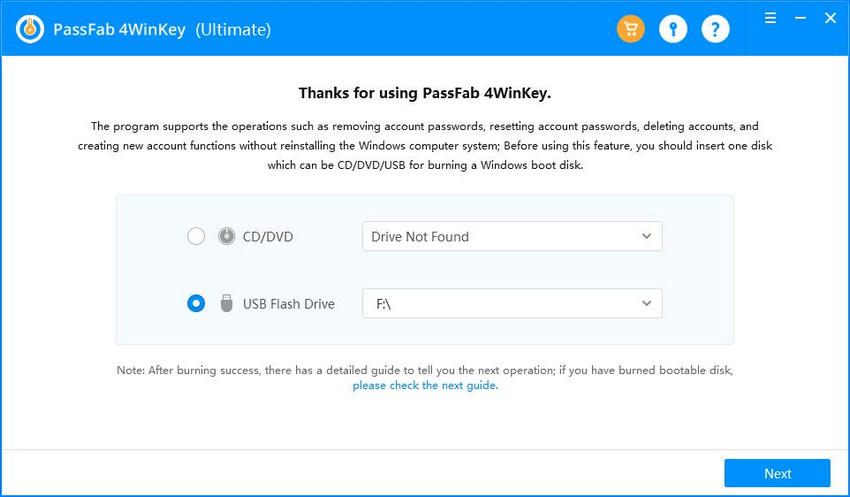 Step 2. Insert the USB to your locked computer and restart it, press F12 quickly and get access to BIOS menu. Choose your USB to be the first boot priority.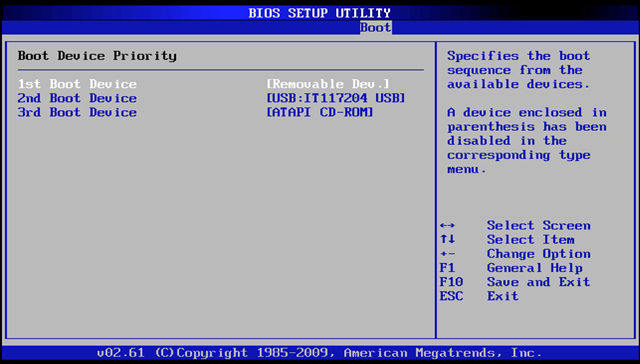 Step 3. On PassFab 4WinKey interface, you will see the Select Windows option on the left side; here you have to Select the Windows associated with your Microsoft account and click on Next.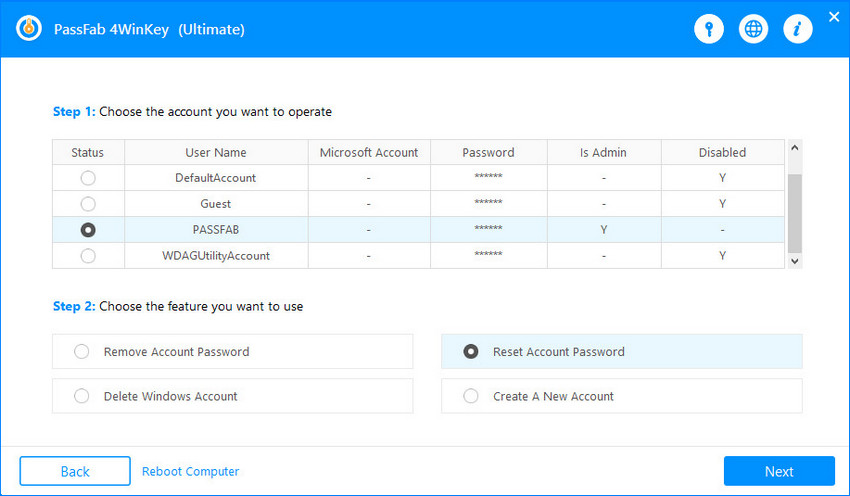 Step 4. From the list, select your Microsoft account username and go to the reset password column on the bottom of the dialog box. Click on Next and wait for the confirmation page.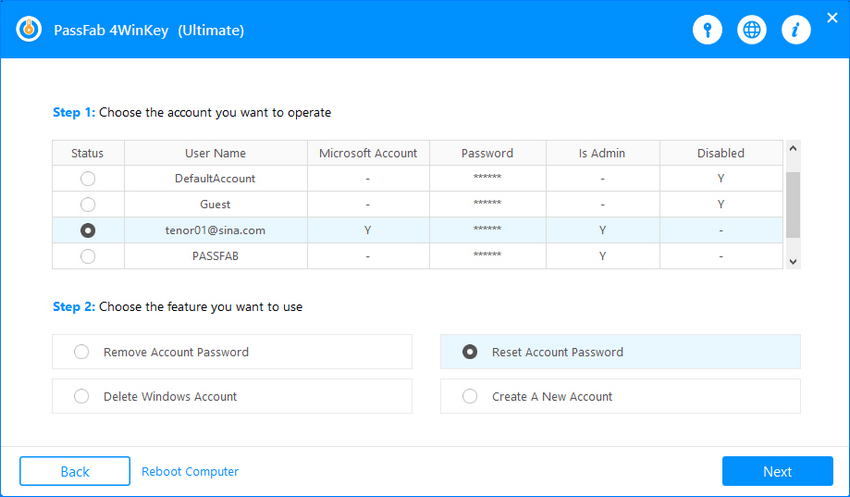 Step 5. On the next page, you will get the confirmation details your Microsoft account password reset. Reboot the system and you are good to go.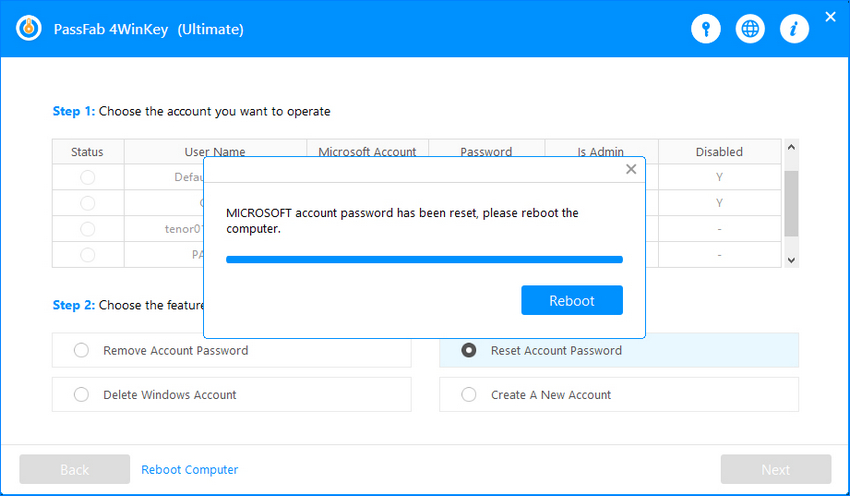 Here is the video guide about how to reset Microsoft password by using this Windows password recovery tool:
Conclusion
The article explains the process to reset or change Microsoft account password. In the next part, it explains an easy and effective method of resetting the Microsoft account password with PassFab 4WinKey, designed particularly for reset password functions and other account modifications of the system. In the next time, when you forgot Microsoft account password, you can just follow the ways in this article.