How to Reset Password on Gateway Laptop Windows 10/8/7
Gateway is one of the many desktop and laptop computer manufacturers. It is easy to forget any password that you had set. Since your password is the only way to limit other people to access your device, it is important to know how to recover forgotten password on Gateway laptop windows 10/8/7. This article explains how to reset Gateway laptop password without recovery disk.
Part 1: Reset Gateway Laptop Password using Windows Password Key
PassFab 4WinKey is a professional designed and easy-to-use Windows password recovery software.
Section 1: Start off by creating a Windows password reset disk by following the procedure below.
Step 1: Download and install PassFab 4WinKey on another computer.
Step 2: Select one of either CD/ DVD or USB flash drive boot media to burn.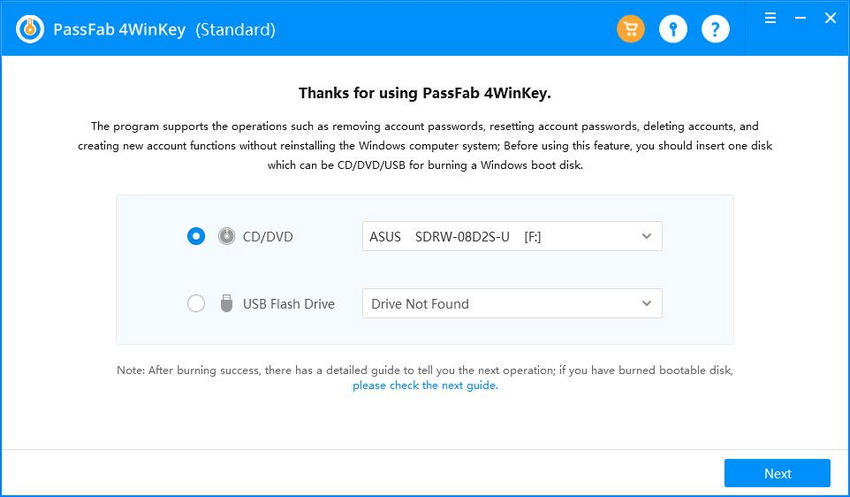 Step 3: Click "Burn" to start burning your disk of choice. You'll receive a confirmation that the disk has been created successfully. Proceed to section 2.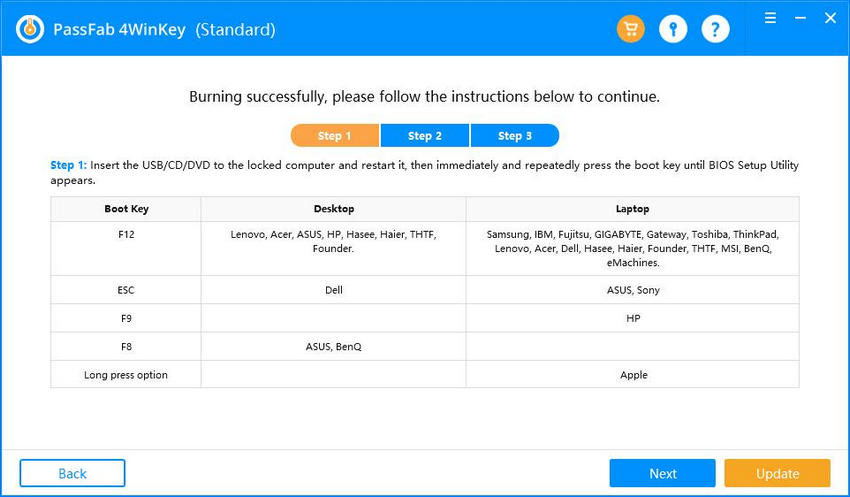 Note: If you have any data on your USB flash disk, back it up before burning because all your data will be erased.
Section 2: To conduct Gateway laptop password reset, follow the procedure below.
Step 1: Insert the bootable CD/DVD or USB flash disk in the Gateway laptop.
Step 2: Reboot the laptop and press F12. This will lead you to the Boot Menu interface.
Step 3: Select the appropriate bootable disk, i.e. CD/ DVD/ USB by navigating with the top down arrow keys and pressing enter.
Note: Select UEFI: CD/DVD/ USB Name as the boot option if you are using UEFI BIOS.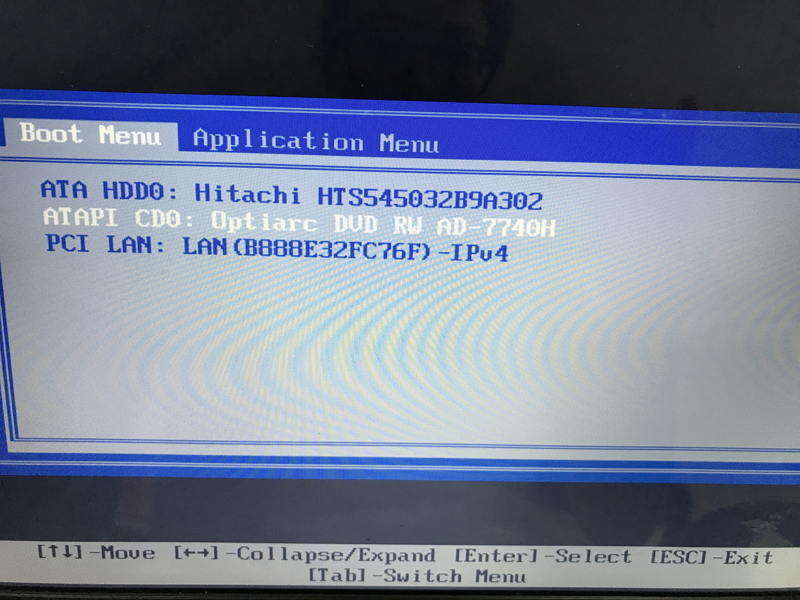 Step 4: The Windows password recovery interface will appear after you've successfully booted from the disk. Set a new password for both local and Microsoft account by selecting your Windows operating system from the list of options.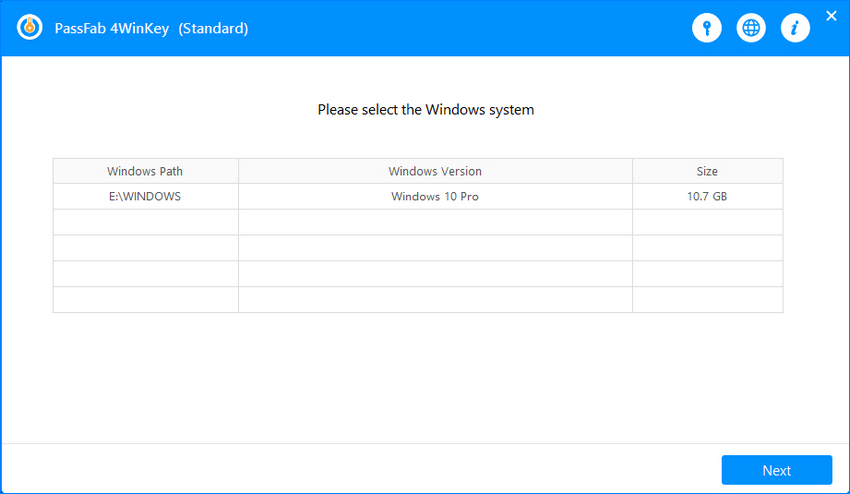 Step 5: Select any user account displayed on the list in the interface. The user accounts can either be that of an Admin, guest or Microsoft account. That name of the account will be displayed along with a new default password. Though the default password works, you can change the password by entering a new one.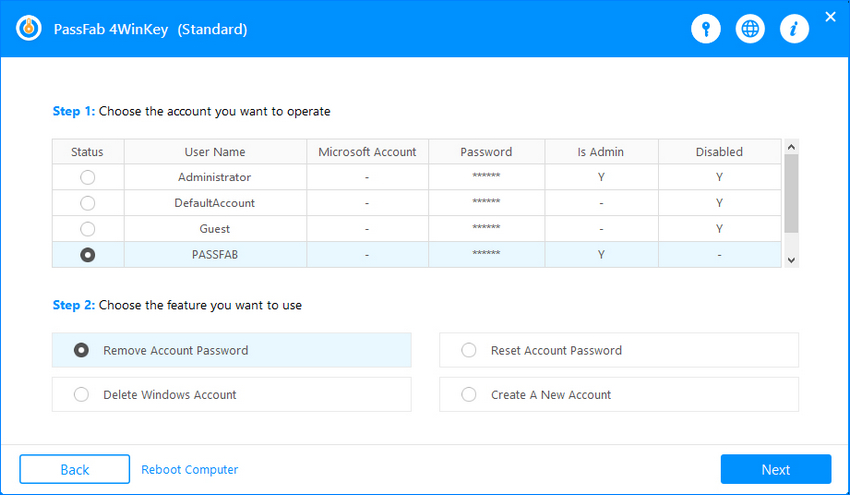 Step 6: Click "Next" then "Reboot" and eject the boot disk from the computer. Failure to eject the boot disk may return you to the Boot Menu interface.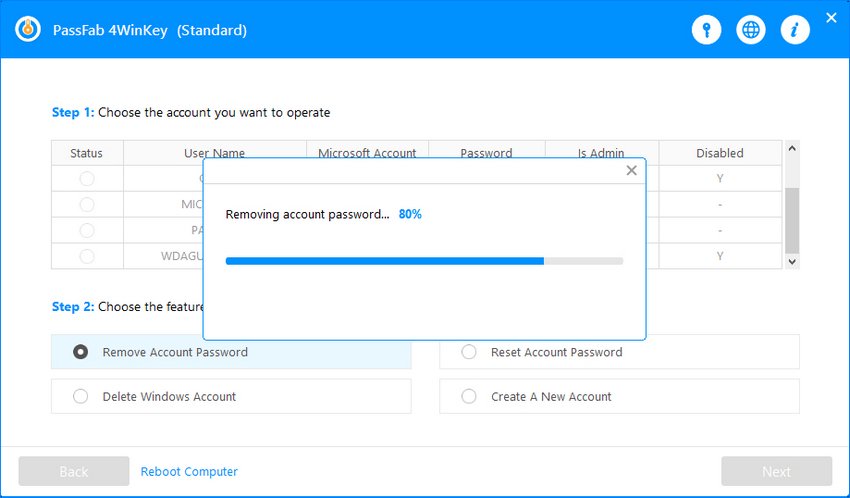 Part 2: Reset Gateway Laptop Microsoft Account Online
Thinking of Gateway laptop password reset? You can reset your Microsoft account password online. This method only works if you signed in with your Microsoft account when setting up your laptop. Follow the procedure below.
Step 1: Visit: account.live.com/password/reset and select "I forgot my password" option and click "Next".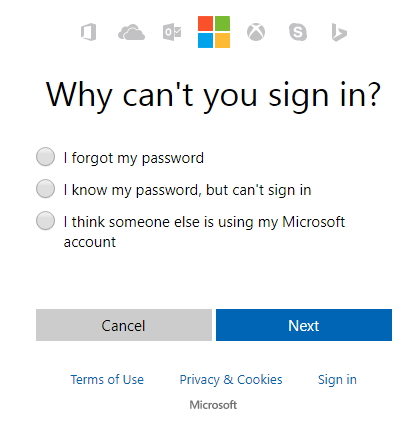 Step 2: Enter the email address you used when setting up your laptop and enter the correct CAPTCHA code.
Step 3: Reset your account using the reset code you'll receive and use it to create a new password for login.
Conclusion
If you forgot Gateway laptop password, this guide gives you more than you need to reset it. Using PassFab 4WinKey is the best way to go about it.