Most users are confusing about Password Reset Wizard, well, it's a necessary step during you reset Windows 7/8/10 password. If you forgot Windows login password then you have to know password wizard. In this post, we will show where is it and how to reset the password to revisit your computer.
Part 1. Reset Windows Password Using Password Reset Wizard
If you can access your computer then you can use the way below to create a password reset disk to reset login password on Windows 7/8/10. What about unable to log-on your computer? Well, please check the next part to find the solution.
Step 1. Prepare a created Windows password reset disk and insert it to your computer.
Step 2. Now, you need to open your locked computer and click on "Reset password"on the login screen.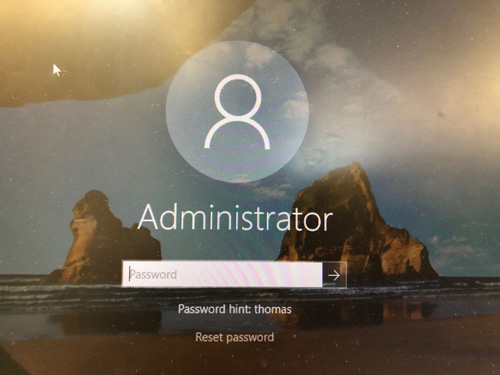 Step 3. You will see "Password Reset Wizard" window, click "Next."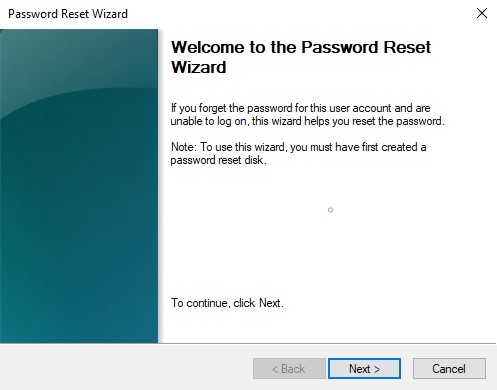 Step 4. Then, select your CD/DVD or USB to move on. Within a few minutes, the whole process will be done. After that, click "Next".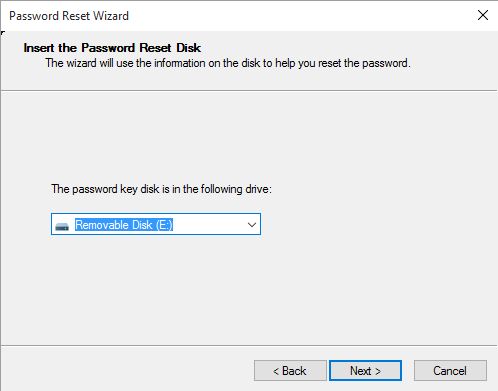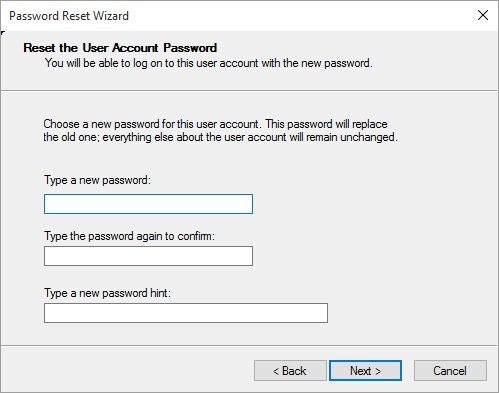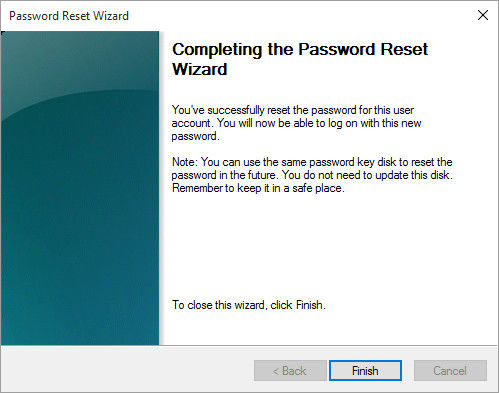 Now, you can use the bootable disk to reset Windows password without any hassle.
Part 2. Windows Password Reset Using PassFab 4WinKey
If you unable to visit your computer, no matter you forgot password or other reasons. The only way to create a password reset disk is by using Windows password recovery tool and PassFab 4WinKey is the one we recommend. It allows you create password reset disk on PC and Mac with one click. Let's check about it.
1. Create Password Reset Disk
Step 1: Download and install PassFab 4WinKey on your accessible computer and then launch the program.
Step 2: Then you need to choose a boot media, it can be CD/DVD or USB but in 4WinKey Standard you will be able to use only CD/DVD. Then, click on "Burn" to start making a boot disk.
Step 3: Then, the software will prompt that CD/DVD has been formatted and all the data in it will be lost. A dialog box will appear and you need to click "Yes" and then 4WinKey will start to burn a bootable CD/DVD. In a few minutes a message will show that CD/DVD has been burned successfully.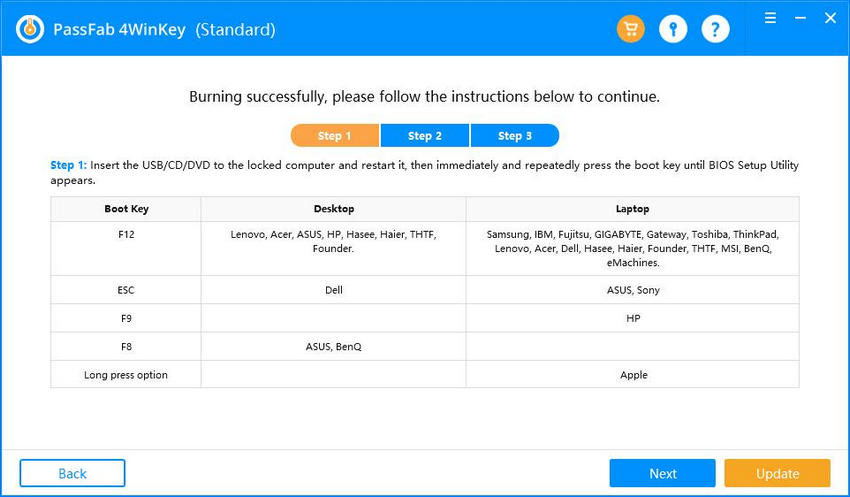 The password reset disk has been created successfully. Now, you can move onto the next part of the procedure.
2. Boot Windows from Reset Disk
Now, that you have successfully created the Password Reset Disk with the Password Wizard; you need to move on to the next part of the procedure. You need to boot Windows from the Reset Disk, the details are discussed below:
Step 1: At first, you need to insert the bootable disk into the locked computer.
Step 2: The, restart the computer and start tapping "F12" or "Esc" on the keyboard to enter Boot Menu.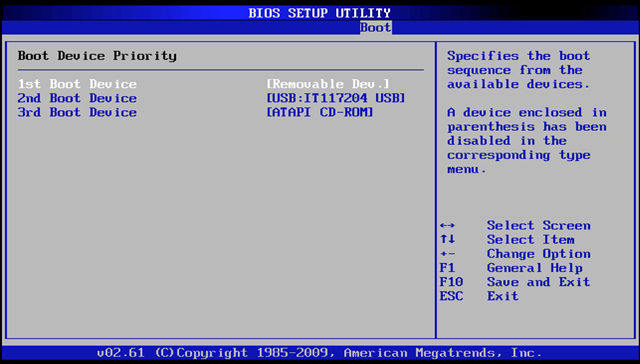 Step 3: If you have entered the Boot Menu successfully then you will see that there are more than one boot choices, and the CD/DVD drive where you have inserted the disk is among it.
Step 4: You can highlight that disk from the Boot Menu, using the Arrow keys on the keyboard and then press "Enter" to select it.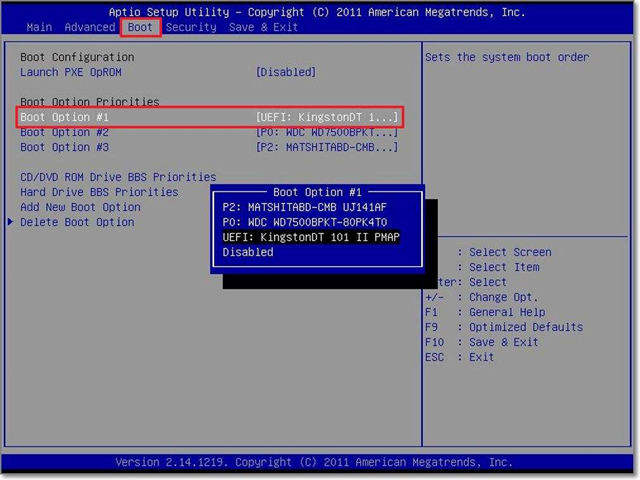 Step 5: Finally, when you were able to enter the Password Locked Windows from the bootable disk, you need to reset or remove the password completely.
3. Reset Windows Password
Now, you are going to use PassFab 4WinKey to reset or remove the login password for your computer. The steps are discussed in detail below;
Step 1: Choose your Windows Operating System and click "Next".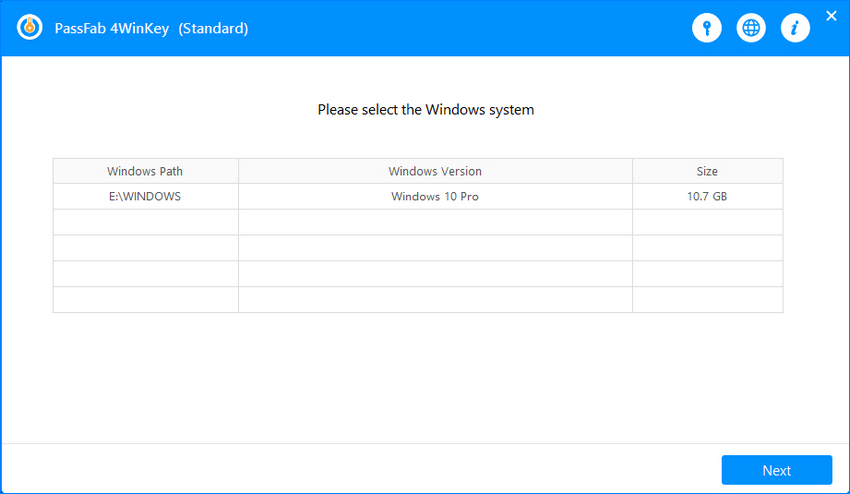 Step 2: Now, you need to choose a User Account from the list. You will see that account name on the username box.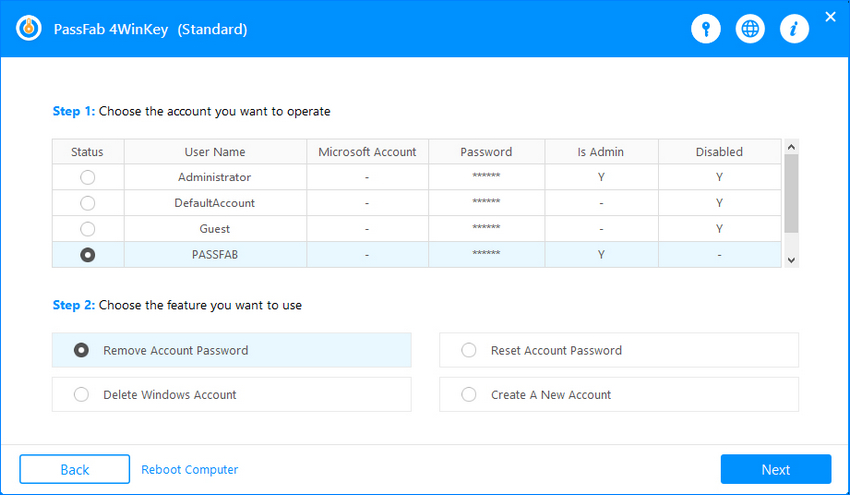 Step 3: Then, you need to click "Next" and your password will reset successfully.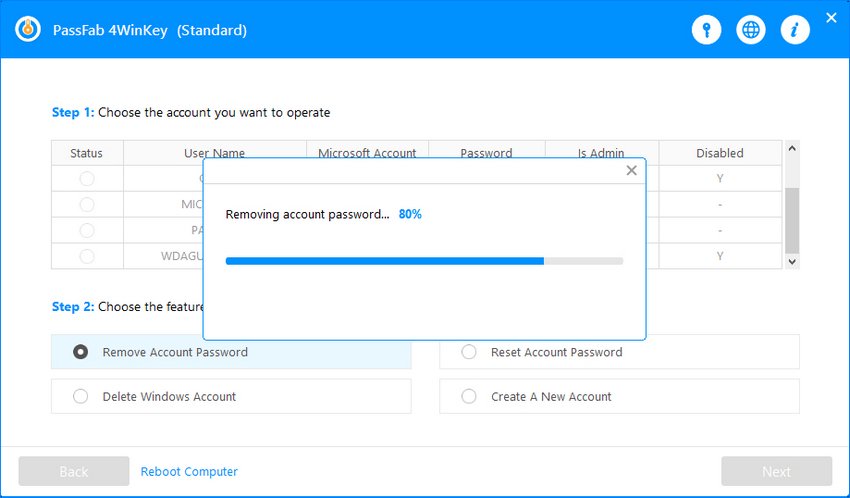 Step 4: After that, a dialog box will appear on the screen, click "Reboot" to restart your computer. Now, you will be able to log in to your computer very easily with a new password.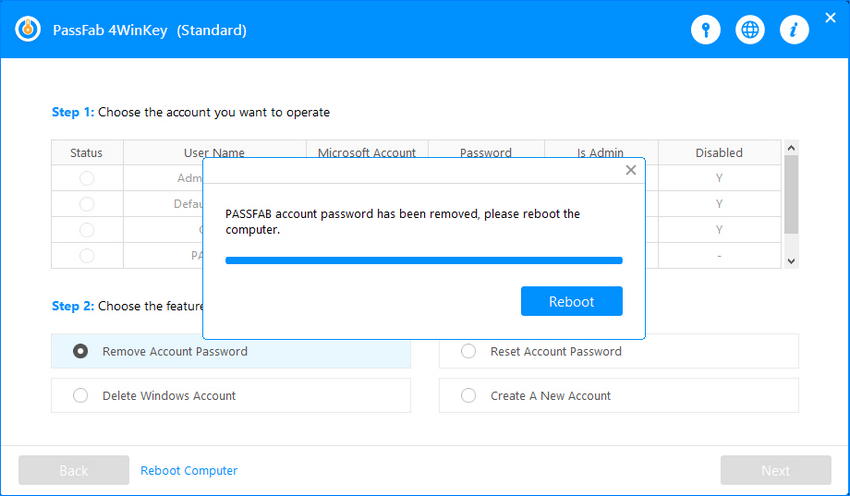 This was the last part of the procedure. As you can see this is a 3 part procedure which is very simple and convenient for the users.
Conclusion
As you can see, reset Windows password can be solved in a short while. The important thing is that you should know the right way. Apart from Windows password reset disk, you can also reset Windows 7 password in Safe Mode. If you have any Windows password issue, please leave the comment below.