How to Reset Windows 7 Password in Safe Mode
To protect our personal files, we normally set up a login password for our Windows 7/8/8.1/10. It is utilized to prevent others from intruding our computers without authorization. On Windows 7, we can have different accounts with a different password. If you forgot the password of your Windows 7 account, you can enter Windows Safe Mode to bypass the Windows 7 password. This article will teach the best way to reset Windows 7 password in safe mode.
What is Windows Safe Mode?
Safe Mode is a diagnostic mode of a computer operating system, which is available on Windows 10/8.1/8/7/Vista/XP. It can also refer to a mode of operation by application software. Safe Mode is a way that you can gain limited access to Windows when the Windows System refuses to start normally. In this mode, you are enabled to reset admin password, though the build-in administrator password cannot be changed in this approach.
How to Get to Safe Mode on Windows 7?
To solve different software problems, we need to get to the safe mode. And it's super easy to access safe mode on Windows 7. All we need is the function key F8.
1. Restart your computer, and press F8 continually before Windows 7 launches.
2. Choose "Safe Mode" from the options and press Enter.
3. Type in the build-in admin password to access Safe Mode.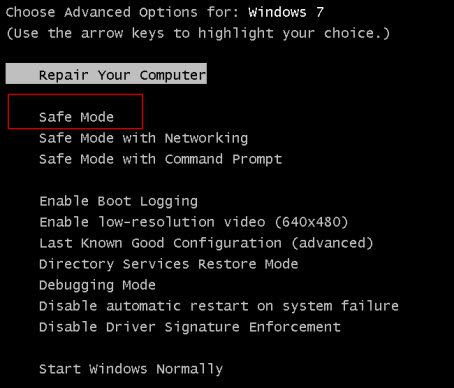 How to Reset Windows 7 Administrator Password with Safe Mode?
After starting your computer in Safe Mode, you may see the login interface below.
1. Click on "Administrator" on the interface. There is no password for this account by default. If you set a Build-in Administrator password before, you may input it.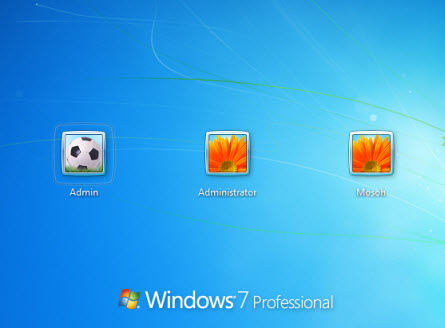 2. Click on "Start" > "Control Panel" > "User Accounts", choose the account whose password you wish to reset, and then click "Change your password".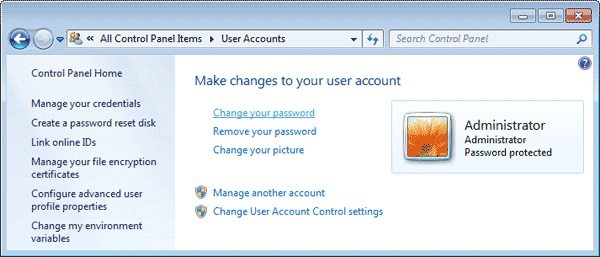 3. Set up a new password for the account.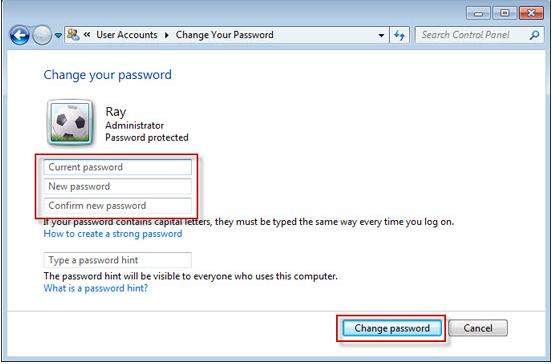 How to Recover Windows 7 Password with Password Reset Disk?
If you think the above steps are a bit complicated, or happen to lose the build-in administrator password, then the safe mode method will not help you in resetting the administrator password. In this case, you can use a password recovery utility to break Windows 7 passwords including build-in administrator, administrator, guest and other passwords. PassFab 4WinKey is one of such programs that can let you create a password reset USB/CD and reset/remove password on any Windows with simple steps.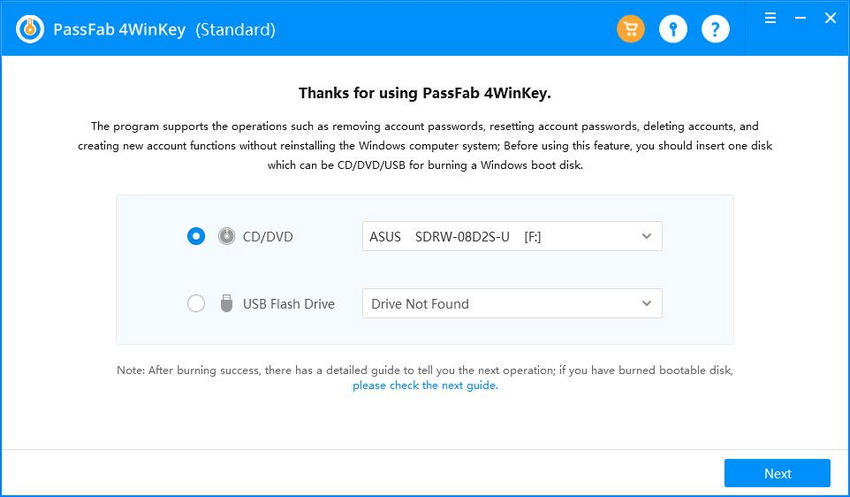 Summary
This article teaches how to hack password on Windows 7 in the safe mode. If you forgot the build-in administrator password, try breaking the build-in administrator password and other password with PassFab 4WinKey.