Windows operating system puts several restrictions on the users when it comes to removing user or Administrator password. There are two rules that you have to follow -- PPE rules and Windows rules. Even the official Windows method to remove user password is very hectic. It becomes even more difficult when you forget your user password or are locked out of the system because of a virus attack.
Instead of getting into complex and technical methods, you can simply download a Windows password removal tool. There are many different ones in the market, both paid and free but when it comes to your computer, you only have to trust the best way. It is very important to purchase a good tool, which you can use multiple times on multiple computers. It should be compatible with different Windows OS versions especially Windows 10, 8, and 7.
Part 1. How to Remove Password Using PassFab 4WinKey
If you are looking to remove your password, you will need to ensure that you do the steps right. Else, you might get logged out of your computer, and it is something you do not want. PassFab 4WinKey makes the entire process simple, and we will talk about how you can do it easily.
Step 1. Install and download any edition of PassFab 4WinKey Ultimate on another computer. Insert a CD/DVD or a USB drive to create a bootable drive. You will need to ensure that the CD or USB works properly, as it is where the data will get loaded into.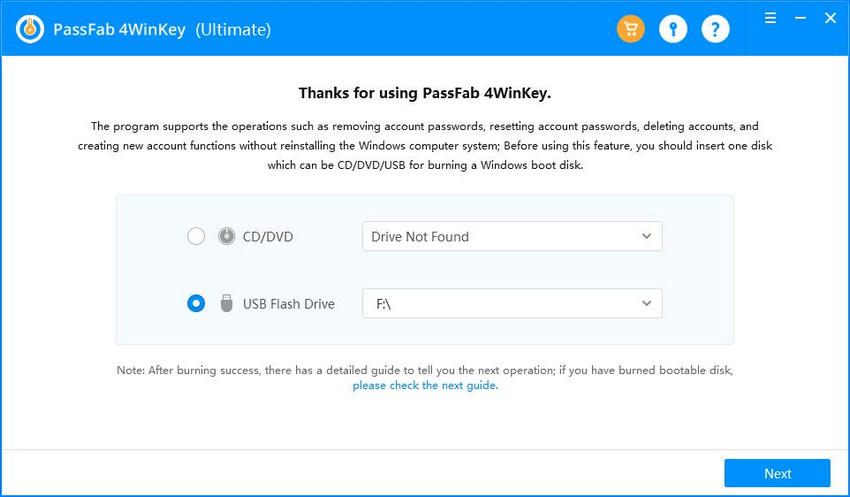 Step 2. Hit Burn. Transfer data from the removable disk to the computer because it will be lost during the burning process. Your data will now be saved.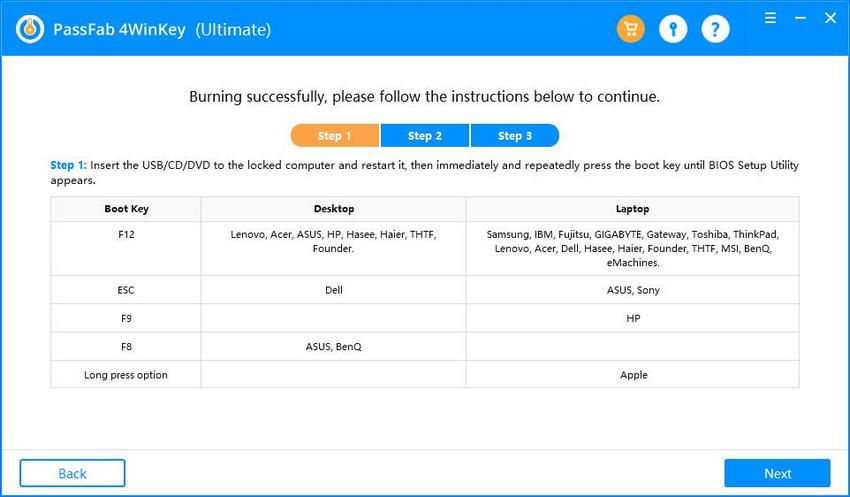 Step 3. Eject the removable disk and insert it into your locked Windows 10, 8, or 7 computer.
Step 4. On the next window, Select Windows, will pop up on your screen. Select the correct option. Click next to Reset Your Password in the second half of the window. Press Next.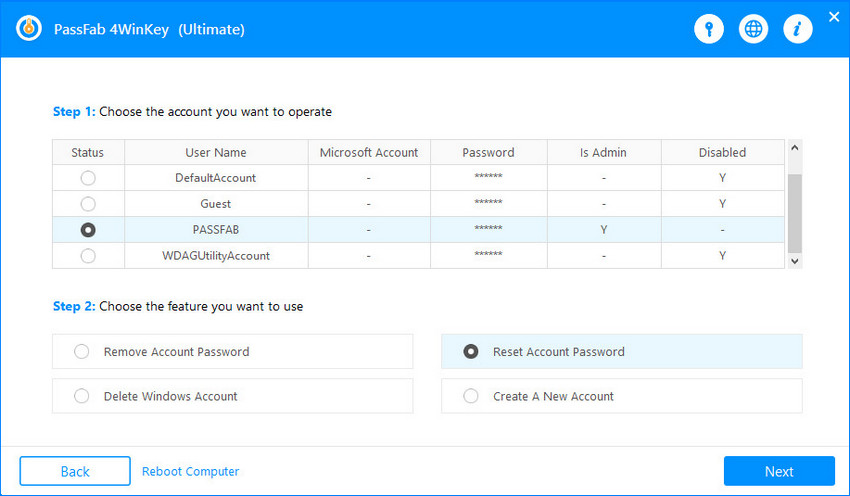 Step 5. In Manage Windows, select your user account. You will find two boxes next to the username and password section. Tick the Remove the password box. Hit Next. It doesn't matter what user account you have – this works even in a guest account.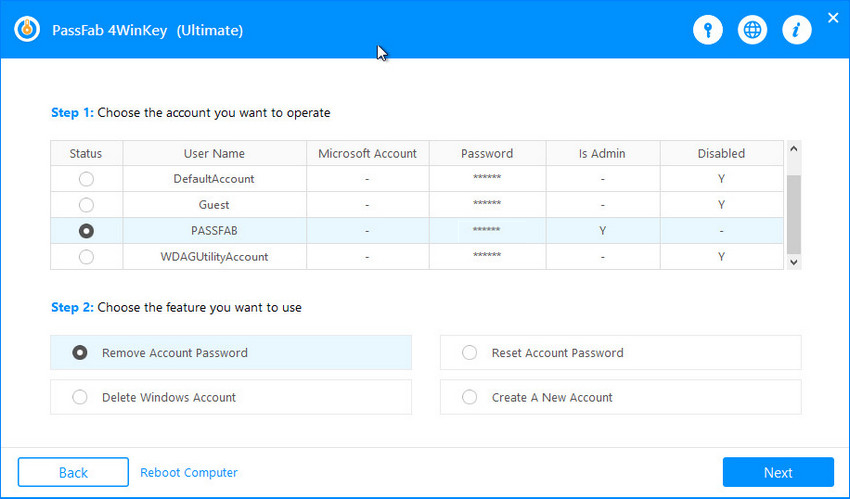 Step 6. In Process section, the password removal process begins automatically. It sets the password to blank. After it is over, restart your computer and you will be able to use your account without a password.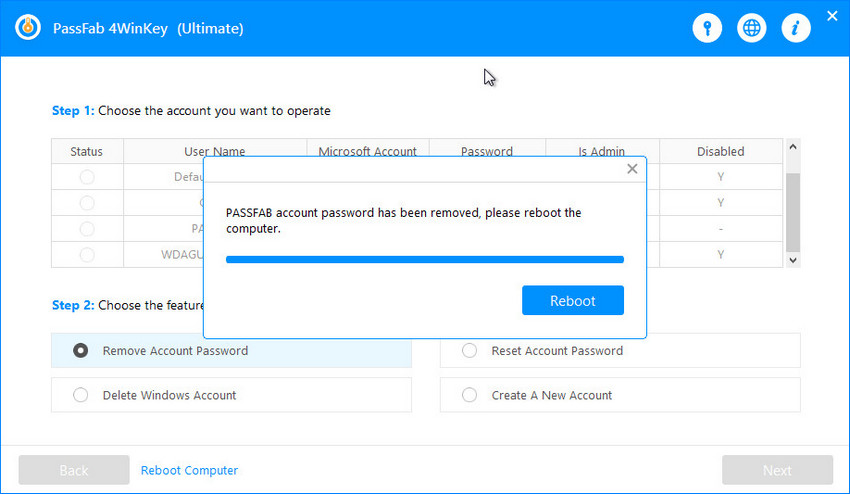 Also Read:
6 Simple Ways to Bypass Windows Password
Part 2. How to Remove Passwords for Free
We have two free ways that you can use to unlock your Windows password in case you forget the password. These methods come with.
1. Factory reset
You will have to access your computer's Safe Mode to restore factory settings.
Step 1. Switch on your computer and press F8 until the boot menu displays on the screen.
Step 2. Click on Safe Mode with Command Prompt. Press Enter.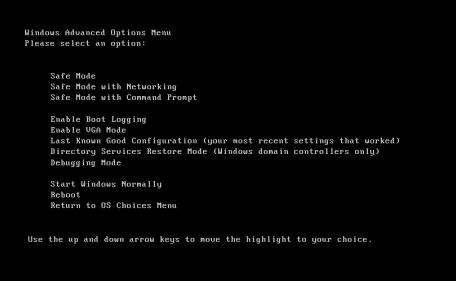 Step 3. Login as Administrator.
Step 4. Type "%systemroot%\system32\restore\rstrui.exe" on the Command Prompt window and hit Enter.
Step 5. System Recovery Options window will appear on your computer screen. Select System Restore and select Restart.
If you use this method, you will lose all your saved data including photos, videos, and documents. We don't recommend it unless you have transferred the data to another computer and planning to sell the computer.
2. Using Microsoft account
Step 1. Open microsoft.com on your phone or another computer. Enter your Microsoft email.


Step 2. Click on Forgotten my password. Select the reason I've forgotten my password under Why can't you sign in?


Step 3. To verify it is you trying to reset a new password, Microsoft will send a security code on your phone number. Enter the code and hit Next.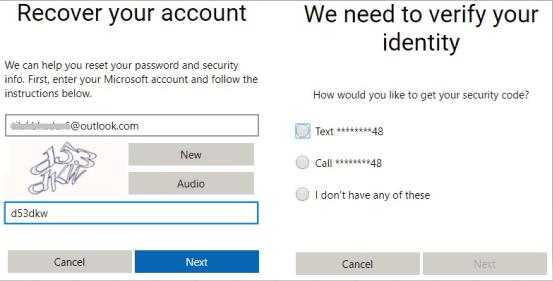 Step 4. Reset the password by entering the new password twice. Click on Next.


Step 5. Go to your computer and use this password to log into your computer via the existing Microsoft ID or local user account.
You can use this method only if you are logged in into a local user account made using your Microsoft ID.
Conclusion
In this article, we talked about two free and one paid ways to unlock Windows computer in case you have forgotten the password. All methods are relatively simple but the free ones come with limitations. PassFab 4WinKey is a better choice because it is a one-time purchase, which you can use any number of times.