"I updated and shut down windows last night, and when I turned my computer on in the morning it completed the update. Now, when I try to sign in, I get the incorrect password message. I have two accounts, a local and a Microsoft on the computer, and neither of them are working. Help me!!"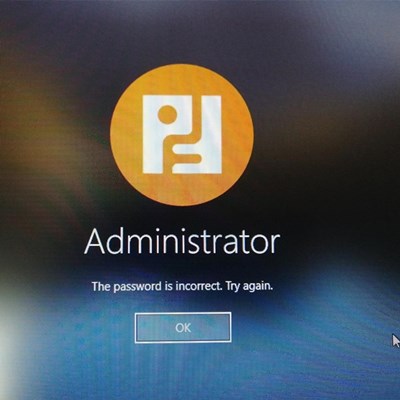 A lot of users have complained about encountering Windows 10/11 incorrect password message after update during signing to Windows 10/11 after an update. Microsoft has stated that Windows 10/11 password not working is occurring due to a new feature that is added in the Windows 10/11 with the latest update - Improved Boot Up Experience, which allows users to set up their account after automatically after every update or restart. But, so far, this feature has brought nothing but trouble to average users and thus they are demanding for a fix to the problem. Keep reading to check it out!
If you are encountering Windows 10/11 can't login with password beacuse of incorrect password after update error due to the new automatic device setup feature, then you could disable it in sign-in options. Once you disable this feature, Windows will no longer set up the device automatically after an update or restart and you will be able to login to Windows without any problem.
Solution 1. Disable Automatic Device Setup Feature
Step 1: Go to the Start menu and then click on the Accounts option.
Step 2: In Accounts, go to Sign-in options tab on the left pane and it will display sign-in settings in the right pane.

Step 3: Now, scroll down to bottom and then turn off the "Use my sign-in info to automatically finish setting up my device after an update or restart" option. That's it. Now, you can log in to Windows 10 without any problem.
Solution 2. Reboot PC Several Times
If you are wondering why I can t log into my computer windows 10, restarting the PC can also solve the Windows 10 incorrect password bug after update. It may occur that automatic device setup feature wasn't able to set up the device successfully the first time, so you encountered the error. So, restart the computer and then try signing in. Repeat the process several times and hopefully, you will be able to login to the desktop.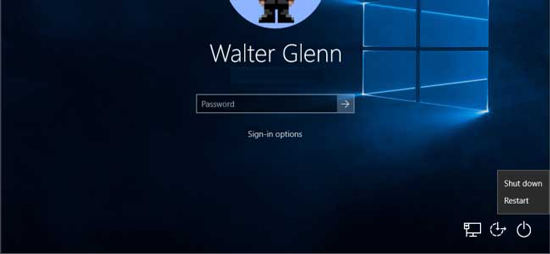 Solution 3. Boot into Windows 10 Safe Mode
If your Windows 10 can't login after upgrade normally due to the password incorrect after update issue, then try booting Windows into safe mode. When you restart the computer in safe mode, it can solve many problems because in safe mode, many features are disabled and the computer only runs the important system processes. To know how to fix Windows 10 password not working after update error by rebooting PC into Safe mode, follow the below steps -
Step 1: Hold down the shift key at the sign-in screen and click the power and then select the restart option.
Step 2: Keep holding the Shift key while the PC is rebooting and until you reach the Advanced Recovery Options menu.

Step 3: Now, click Troubleshoot > Advanced Options > Startup settings > Restart.

Step 4: Press 4 to enable Safe mode and the computer will boot in safe mode.
Solution 4. Reset Windows 10 Microsoft Password via Microsoft
Not every Windows 10 user has encountered Windows 10 password incorrect error after updating Windows 10. So, it may happen that you might be receiving a password is incorrect prompt because you are actually entering the wrong password, especially if you are using Microsoft account on Windows. If you had recently changed the password for the Microsoft account while using Microsoft's other services, then you would also need to enter the new password while signing in to Windows 10. If you don't remember the Microsoft account password, follow the instructions given at https://account.live.com/password/reset to reset it.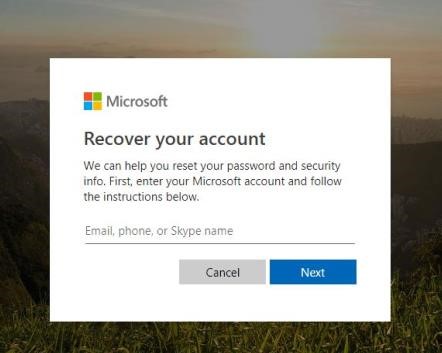 Solution 5. Reset Windows 10/11 Password with 4WinKey
Login passwords are very important to protect our privacy. If you don't use a password to lock your computer, then anyone would be able to get access to your computer and tamper with or steal your private data. So, computer users are advised to always use passwords to protect their computers. But, it is also necessary to prepare a password reset tool in advanced so that if you forgot Windows password or Windows 10/11 password not working, then you are able to reset the password.
There are various options available when you need a Windows password reset tool. But, choosing a password reset tool is very important, otherwise, you may end up stuck with a non-functional tool that may not work at all. So, if you want to make sure that you can easily reset Windows password if you forgot it, then use PassFab 4WinKey Windows password recovery tool. It is one of the best third-party windows password recovery tool that allows you to recover/ reset Windows standard user account, admin account, as well as Microsoft account password. If you want to know how to use PassFab 4WinKey to reset Windows 10/11 password, follow the below steps -
Step 1: Initially, you need to download PassFab 4WinKey on your computer and then install it. After installing, launch the program.

Step 2: Insert a CD/DVD or USB flash drive in your computer, select it in PassFab 4WinKey interface and click on the "Burn" button.

Step 3: Insert the password reset disk created into the locked Windows 10/11 PC/laptop and reboot with constantly pressing F12 or ESC keys to enter the Boot Menu. Then, using arrow key select disk name and exit.

Step 4: Now, you will see the 4WinKey interface and select the target Windows OS version as Windows 10/11 and click Next.

Step 5: Then, select Reset Account Password > locked user account to reset the password. Then, click Next. Wait a minute and you can reboot your computer to login with the new password.
Summary
Microsoft always releases new updates or security patches for their operating system time and again. But, as you can see that it will also brings some trouble. In this article, we've introduced many ways for solving Windows 10/11 password incorrect after update. Besides, we recommend a relable tool which named PassFab 4WinKey to help recover or reset Windows password.