"Hello! Today I got an Email from Apple saying that your account is temporarily disabled for some security reasons, please verify your account by opening attachment file and follow instructions. What are your thoughts on this Email; I have not seen such Email before so I thought to share it here. Please give any advice?"
Well! Read the below content in order to deal with such Apple ID locked Email issues.
Why Did I Get an Email Saying My Apple ID is locked?
First thing we want to clarify that it's a totally Apple ID locked scam, though it will seems similar but if you had a clear eye on the Email then you can easily differentiate that few words in the Email are misspelled and at the top there will be icon which is unclick able, so you can clearly see that it is a phishing attempt, you'd better to not respond such Email.
Secondly Apple don't send your Apple ID has been locked Email, Apple always addresses their users by their real names; they don't comes up with Dear Customer. So it's a completely scam beware from such fake Emails.
How to Identity Apple ID Locked Email Scam?
According to research, Phishing has been one of the efficient attacks to steal someone's data. Here we are going to list down few scams tricks that will show you how you can be scammed any time.
When you receive such Email, simply ask yourself, how this is possible that I am still able access to my account with my current Apple ID and Password.
2: Apple ID Locked Email Sender


Scammers completely try their best to make the Email as same as the company's Email by keeping a slightly change. Though the address name will seems same but if you click on it then it will show the actual address the Email comes from.
3: "Your Apple ID has been locked for security reason"
Scammers can trap you by sending fake Emails that something wrong has been happened to your account just take immediate action. Incase if you are getting such Emails then don't respond to them directly visit your account and change login details.
4: "Your Account will permanently disable if you do not verify your account less than 24 hours."
Well! It's a scammers trick, no company permanently deletes the account on the basis of account hacked. Company tries to fix it in order to get you back to account besides permanent deleting.
What Can I Do If I Receive Apple ID is Locked Phishing Email?
Solution 1: Forward It to Apple
The first thing you have to do is to never click a link that is attached with an Email, simply forward that Scam Email to Apple, they will deal with it. If you receive any sort of phishing Email whose designed seems similar to Apple then send it immediately to [email protected].
Solution 2: Change Your Apple ID Password
Second thing that you can do to save yourself from scammers is to directly open up the account and change your Apple ID Password.
Note: Don't change it via link attached in an Email, change it by your current ID password directly from your browser.
How to Avoid Apple ID Locked Phishing Email
If you want to avoid Apple ID locked Email 2019 then read below content.
Make sure to use browsers with built-in protection against scams for example Chrome.
Before clicking on any link first Hover your mouse onto those links, if you find URL suspicious then don't open it.
Always make sure to not open attachments from unknown senders.
If you will keep your software's updated, you can be save from many scams.
Read Also: How to Fix Your Apple ID Has Been Disabeld
FAQ: People Also Ask About These Issues
Q1. Is Apple ID locked email legit?
NO! It's a Scam! If your Id is locked for security reasons then you will not receive any type of Email about it.
Q2. Does Apple support send emails about locked accounts?
A big NO! Apple does not support sending Emails about locked accounts.
Q3. How do I know if an email from Apple is legit?
You can click on the address, when you will click on it then you can see the actual address that where this email comes from. Secondly Apple call their customers by their names, they don't use words like Dear Customer, you can clear things by looking deep into the Email, it will looks similar but have few misspellings or you can click on the top icons which will be unclick able. In such a way you easily understand that Email is scam.
Q4. How does Apple notify you of suspicious activity?
If a login to your Apple ID is detected from an unfamiliar device then you will receive an Email directly from Apple.
Bonus Tips: Unlock Locked Apple ID without Password or iTunes
Now you can easily unlock Locked Apple ID without Password or iTunes with this extra ordinary PassFab iPhone Unlocker tool.
Features:
Now forgetting password is not a big deal, just with one click you can unlock iPhone, iPad passcode for locked, disabled or broken screen.
In seconds, remove your Apple ID without password.
It is designed to deal every locked situation on any IOS device.
100% reliable, efficient and free of viruses.
Compatibility is extra ordinary.
Guideline to use PassFab iPhone Unlocker
Step 1: Download and launch iPhone iPhone Unlocker on computer after launching you will be able to see 3 interfaces; you have to choose Unlock Apple ID.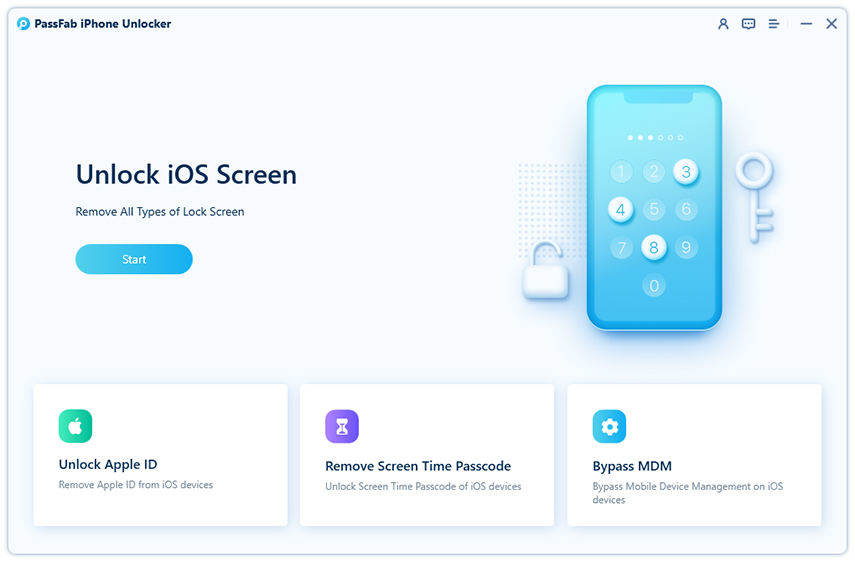 Step2: Now connect your idevice with Computer and choose Start button.
Step 3: If your device is not connecting with Computer then follow the guide in order to enter into the recovery mode or DFU mode.
Step 4: Now you need to choose the path where you want to save file and choose Download button in order to download firmware package..
Step 5: At the end, choose Start Unlock, finally the device will be open in few minutes.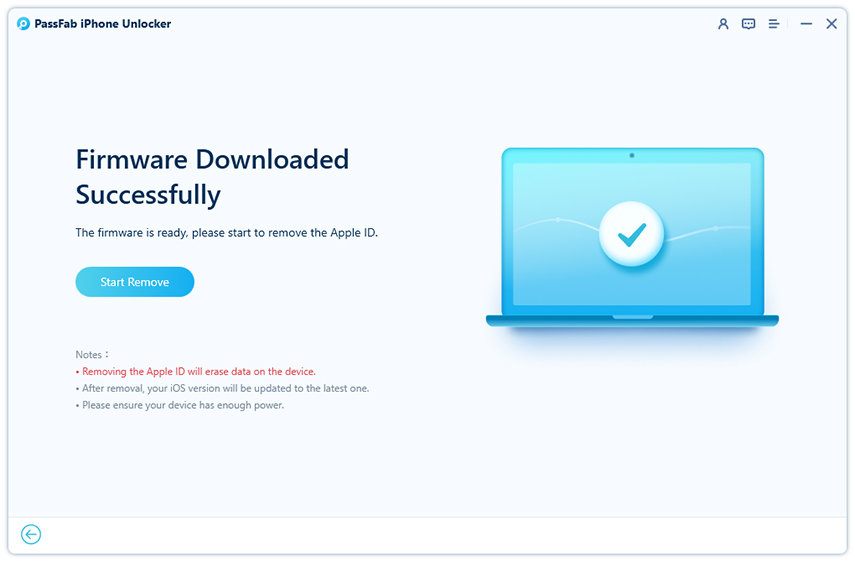 Step 6 : Now, you can setup a new Passcode, Face ID or Touch ID.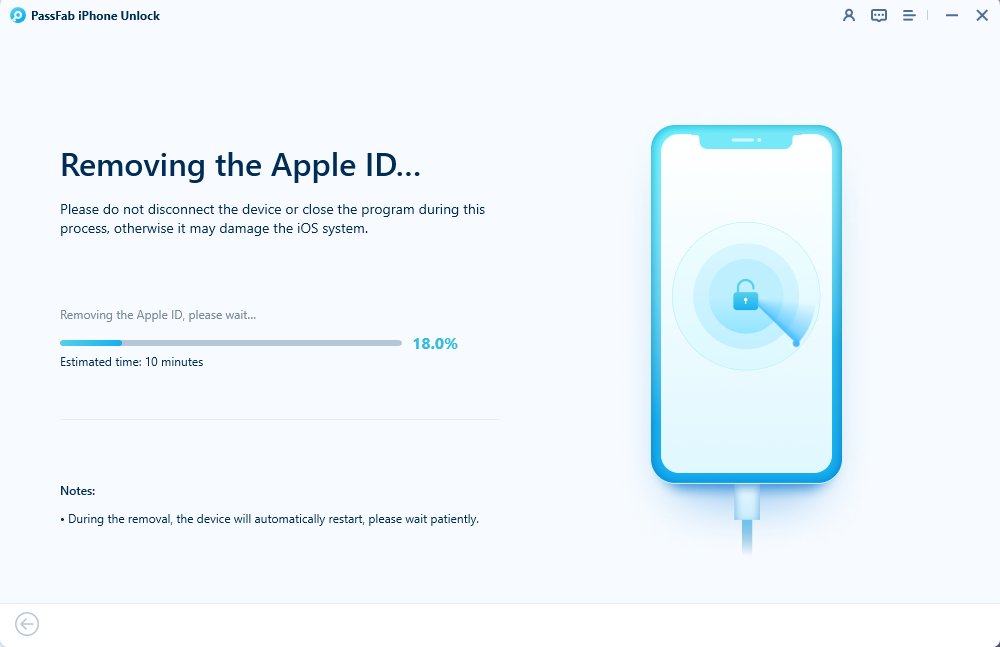 To Sum Things Up
The short conclusion of this article is that we talked about Scam apple account locked Email and how to deal with them. This article is helpful for those who cannot identify either the Email is legit or scam. In this article we have also mentioned an extra tip for those who have been stuck with locked idevices, now they can easily get into the locked device by using PassFab iPhone Unlocker. If you like this article then do share and stay tuned with us because many more informative articles are on its way.