"I just bought a brand new iPhone, and while setting up my Apple ID, it is stuck at a message that reads, 'it may take a few minutes to set up your apple id.' How am I supposed to fix this?"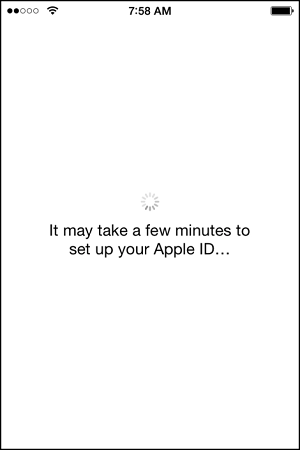 Some users have experienced that when they are setting up their device, it gets stuck. The screen tells you that it may take a few minutes to set up your apple id could not sign in. It can be a little frustrating. Therefore, we have brought you some of the most effective methods to fix this issue for good. This article guides you on how you can set up your Apple ID without any hassle. So, without further ado, let's dive into it.
Part 1. How Long Does It Take for Apple ID to Set Up?
Many times iPhone users quote the above question. As much as people love Apple and enjoy using the iPhone, this process of setting up the Apple ID can be a little annoying. Most of the time, you can easily set it up by simply following the instructions given on the screen. But there are some unfortunate moments where you can face an issue like "it may take a few minutes to set up your apple id stuck."
The process of setting up your Apple ID is quite easy and takes very little time. It just takes a few clicks, and you are done with it. If you are restoring any backups (For instance, iTunes or iCloud), only then it might take a while to completely set up your device. Basically, all you need to do is boot up your iDevice and then follow the guidelines given on your screen. That's pretty much it!
Part 2. Why Does Setting Up Apple ID Take So Long?
Typically, Apple ID does not take a long period of time to set up. But due to some circumstances, it might take a little while. There might be some fundamental issue in your phone that ends up making the process so long. Not only iPhone, even in an iPad, it may take a few minutes to set up your apple id. But there is no need to worry about this issue. We have included 2 methods below that can help you solve this concern.
Part 3. How to Fix It May Take A Few Minutes to Set Up Apple ID?
Now it might be that you did restore, and the phone is still stuck at the "it may take a few minutes to set up your apple id" screen. If that's the case, you need to carry out a few methods that will make sure that you can get access to your iDevice as soon as possible. Keep on reading to find out more about these solutions:
Suggestion 1. Try to Restart iPhone First
It is very common to reboot your device after facing any kind of issue. This process does not damage your device or anything like that, so it is quite efficient to make use of. When you reboot your device, all the previous temporary files are furnished up and make it easy for the device to process. Every model of the iPhone has different ways you restarting the phone. Just follow these simple to apply instructions to restart your iPhone.
1. Press down the volume and power button till the slider is viewed on your screen.
2. Now you need to slide the slider from left to right to shut down your phone.
3. Just wait for a little while and then press the power button.
4. Your iPhone will be successfully restarted!
Suggestion 2. Remove and Reinsert SIM Card
To make calls or send text messages, you need to have access to a working and stable SIM. If your SIM has an issue, then it might disrupt the flow of setting up your Apple ID. So to make sure your SIM is working properly, it needs to be inserted correctly. You can simply remove the SIM and reinsert it again on your iPhone. Here is how to do it:
1. Power off your device by using the above method.
2. Take the SIM tray out of your device.
3. Take away the SIM.
4. After a moment, put it back on the SIM tray.
5. Finally, close the tray and simply turn on the device.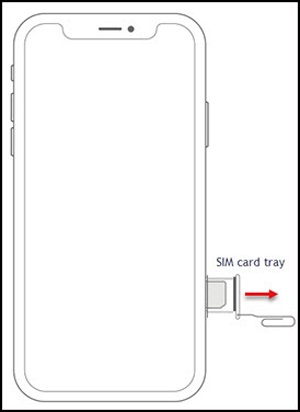 Hopefully, this will lead you to the setting up of the Apple ID procedure.
Bonus Tips: How to Remove Apple ID on iPhone
Talking about Apple ID, it is definitely important for you to know how you can remove your Apple ID from your iPhone if you ever wish to do so. PassFab iPhone Unlocker can help you remove your Apple ID on iPhone within a short span of time and quite effectively. It is one of the best and most trusted iPhone unlocking tools. The best thing about this tool is its self-explanatory and user-friendly interface. It's so easy to use that even a novice user can utilize it to the maximum.
It is important to follow certain steps to successfully remove the Apple ID. To make things easier for you, we are going to share a complete step-by-step guide on how to remove Apple ID using PassFab iPhone Unlocker. So, follow these instructions carefully to get things done in an efficient manner.
1. First of all, you need to download, install PassFab iPhone Unlocker on your computer. Once you have installed the program, launch it using the administrator rights, and wait for the main interface to show up. Now, choose the mode that says 'Unlock Apple ID' on the main interface.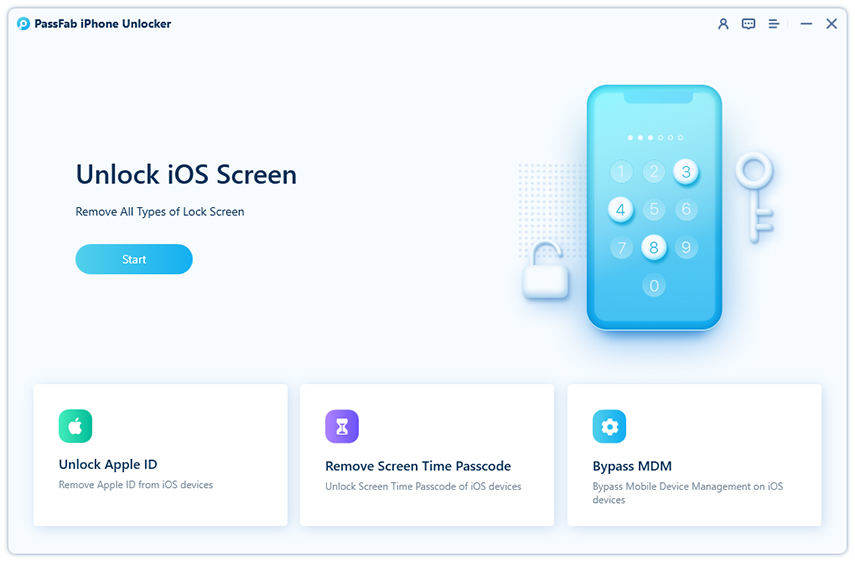 2. Connect your iDevice to your computer system in which you installed this program.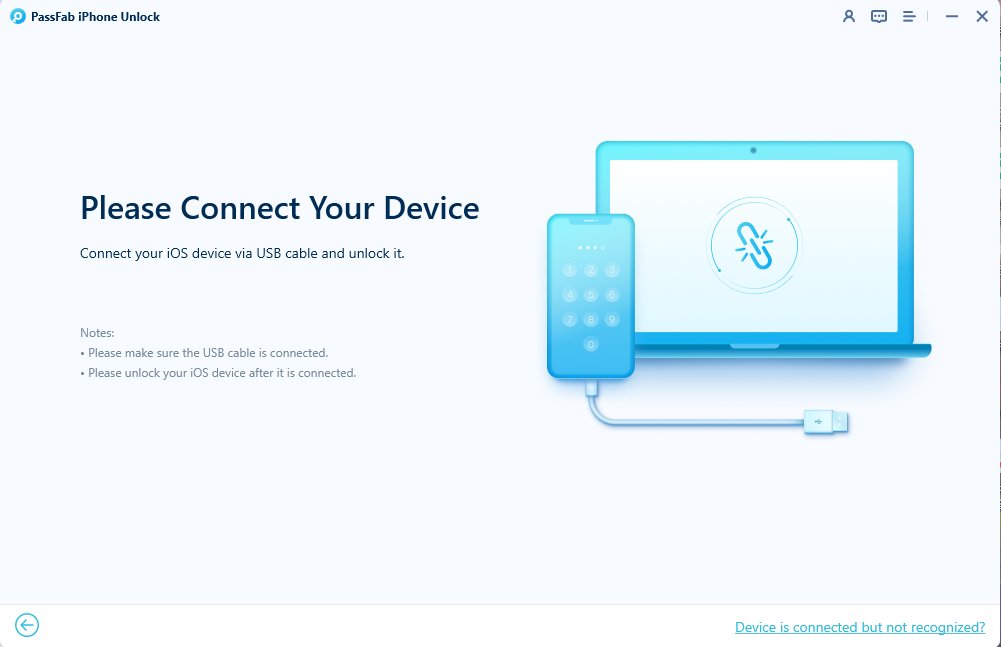 3. Click 'Start' so that you can bypass your Apple ID and iCloud Account as well.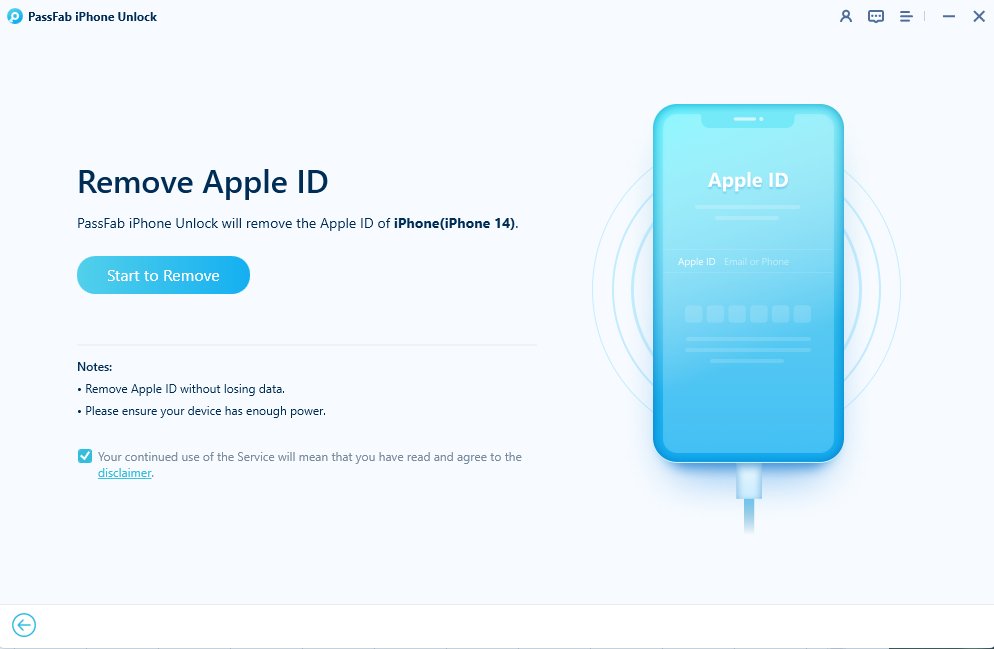 4. If Find My iPhone mode is disabled, the program will unlock Apple ID as soon as it is detected. Just wait for a short while and then sign in with your Apple ID and access your iPhone!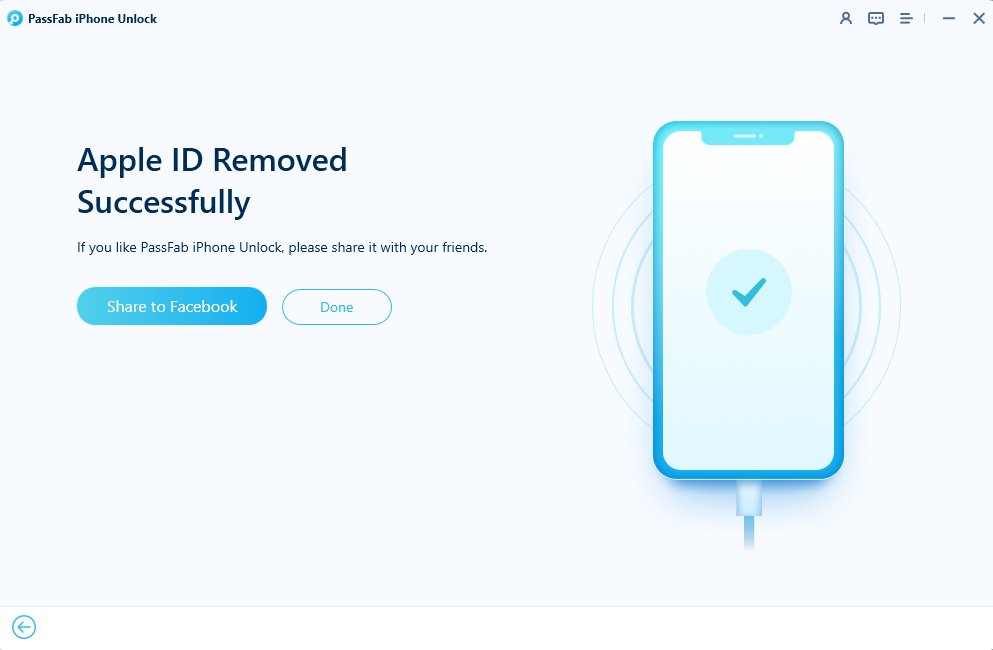 Final Thought
So this was all you needed to know about the 'it may take a few minutes to set up your Apple ID' issue. Now you know what exactly you can do if you ever experience this certain situation. We have provided different methods to fix this issue. You can try them all and see which method suits you the best. Also, do not forget to check out the iPhone iPhone unlocker from PassFab if you ever wish to remove your Apple ID without any hassle. If you have any more queries, you can comment them down. Cheers!