As much as it is good for security purposes, locked or disabled Apple ID is still frustrating for users because of the non-availability of prior information on the subject. The major problem in this is the fact that you can't update any of your apps until your Apple ID is working again. However, you don't have to worry because you are not the only one facing the problem to unlock Apple ID on iPhone or iPad and there is more than one solution to it. Some of the best ones are given below.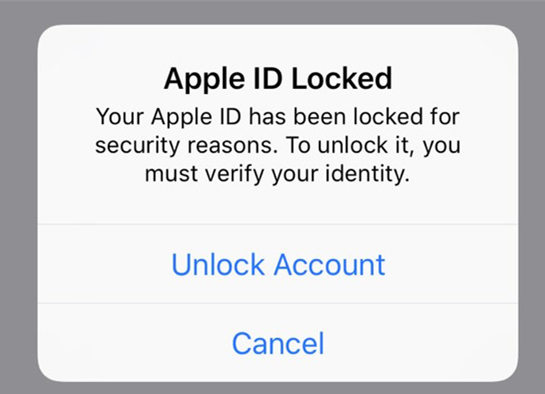 Solution 1. Unlock Apple ID with iforgot.apple.com
This is probably the most used method of unlocking apple id, using iforgot.apple.com to unlock Apple ID iPhone. You have to follow these steps to unlock your Apple ID, and you will have your Apple ID, and you can download and update your apps in no time.
First of all, visit iforgot.apple.com from your iPhone. You will have to enter your Apple id in the provided slot which is the email address you used for Apple ID.
Then you will be asked to enter a code which proves that you are not a robot. You will be required to continue the process after that.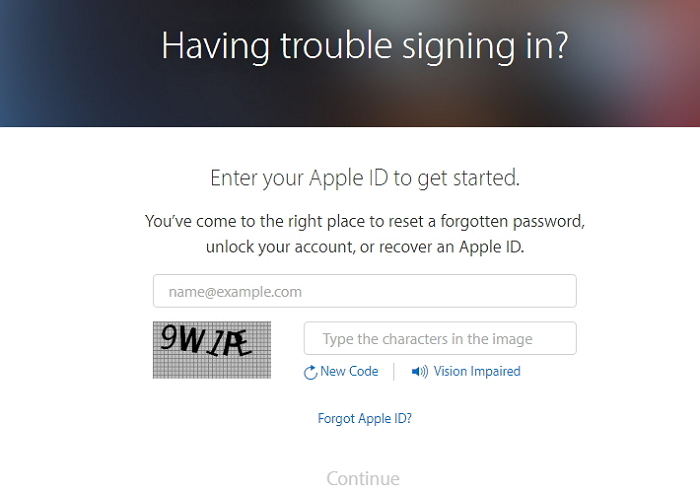 The next step depends on the type of security used for your Apple account. You can either have a two-factor authentication option or the recovery key option. Either way, you are going to unlock your Apple ID using the following steps:
Option 1. If you use two-factor authentication
If you use two-factor authentication process for your Apple ID which is an amazing method and uses only trusted devices for codes and passwords which increases the security of your Apple device and iPhone.
If this method is used on your account, you will receive the code you have set up for the account on your trusted device.
You are going to enter the code, and then your Apple ID is unlocked.
Now you can simply change the password and use Apple ID to update your apps or install new one or whichever way you want.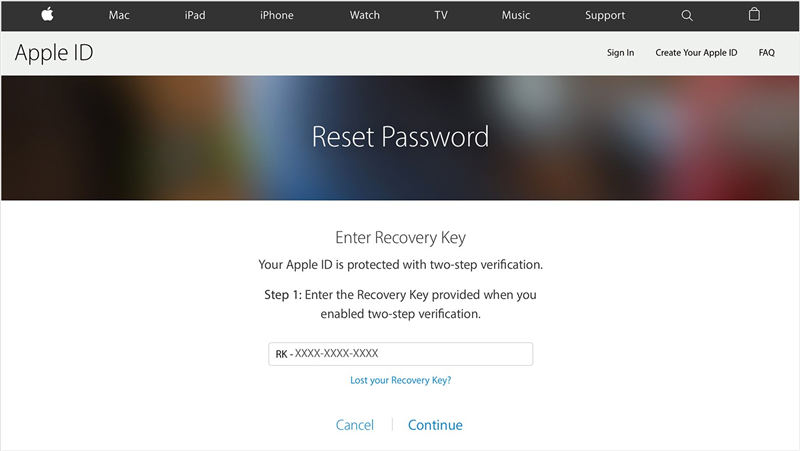 Option 2. If you have the recovery key
The two-factor verification is not the single method to unlock the Apple ID as you can also use your recovery key to unlock. If two-factor verification is not enabled just skip it and go to the recovery key option. The recovery key is a 14 digit code provided to you when you set the whole thing up. You need to get this recovery key and save it somewhere safe.
Now enter the recovery key in the given slot and continue to the next step.
You will be asked to set a new password for your Apple ID.
Once you have set a new password, you are good to go, and you can easily use your Apple ID for as many operations as you want.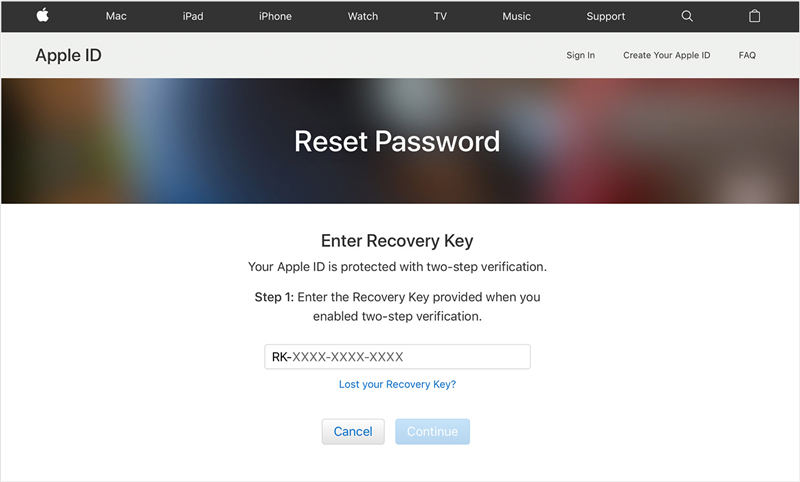 Solution 2. Unlock Apple ID with iPhone Unlocker
If you want to unlock Apple ID without password, then PassFab iPhone Unlocker is your best choice. Let's see how to do that as below:
Step 1. Dowload, install and launch PassFab iPhone Unlocker to any Windows or Mac computer. Choose "Unlock Apple ID" option.
Step 2. Connect your device to this software. Click "Start" to unlock Apple ID.
Step 3. Just wait for a few minutes. Your Apple ID will be unlocked successfully.
Here is a video tutorial about how to unlock your Apple ID password on iPad:
Solution 3. Find Apple ID with iOS Password Manager
If you want to find out the Apple ID login information (login Email address and password), then you might as well attempt to PassFab iOS Password Manager. Here is how to use it:
Step 1. Download, install and launch this Apple ID password finder from official website.
Step 2. Connect your iPhone or iPad to this software. Click on "Trust" button to trust your computer to connect to your mobile device. Type passcode or iTunes backup password to unlock it.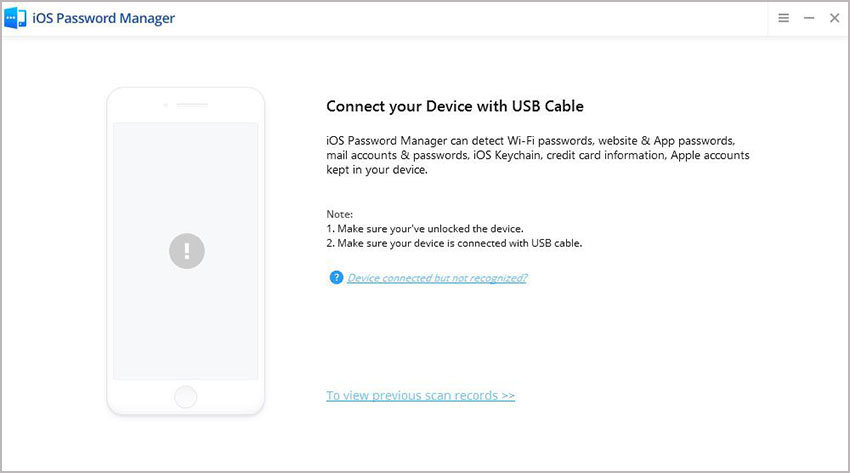 Step 3. Now click on "Start Scan" button and begin to finding your password saved in your Apple device.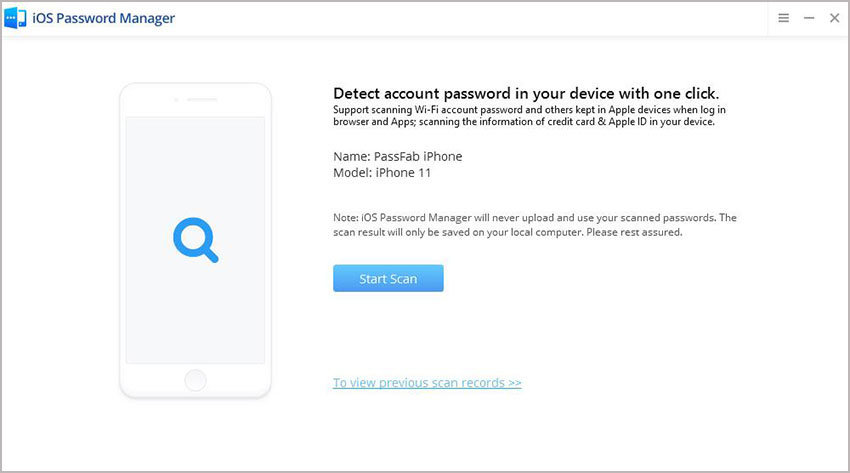 Step 4. After a while, your Apple ID login Email and password will be displayed.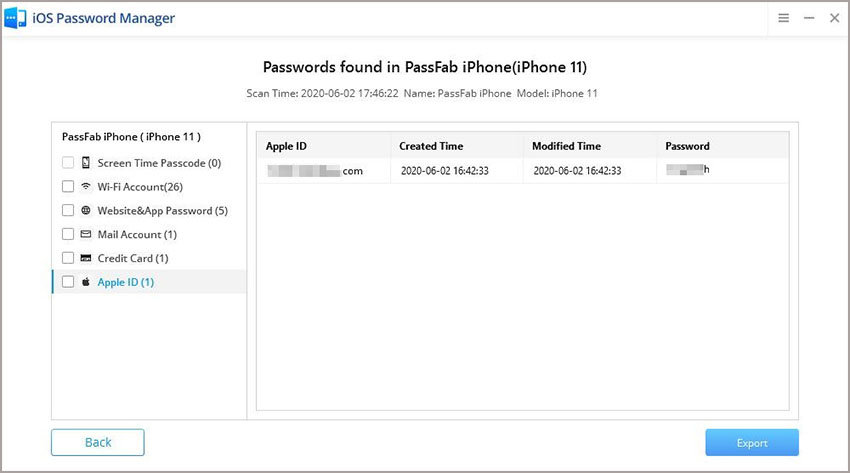 Solution 4. Get Help from Apple Support
Even if you have done everything right, there are still chances that none of the above options work for you. You might have lost your recovery key or don't use two-factor verification, and you are not able to unlock your ID, you still don't have to worry about it because there is still one thing you can do. You can talk to the Apple support and get your problem solved. You can visit www.support.apple.com to get your questions answered.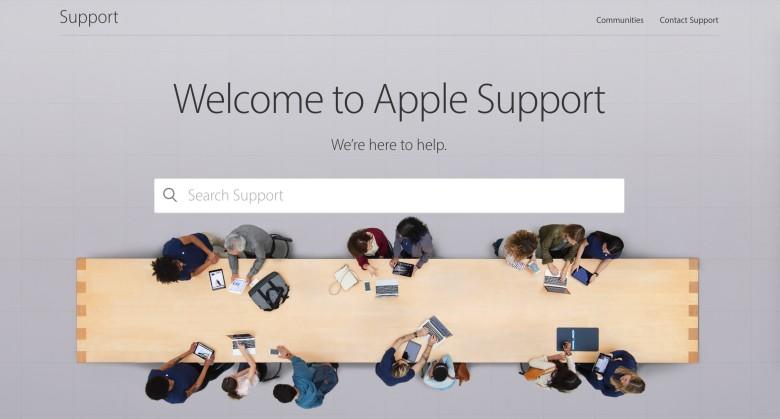 Summary
Smartphones have become an integral part of our lives, and people might feel a little stuck when their passwords are not working out. If you are iPhone user and you face the issues like Apple ID unlock problem for iPhone and iPad, then you just need to visit this article. You will also find solutions to unlock iPhone backup password or unlock iPad backup pasword with PassFab iPhone Backup Unlocker, and you will get to know the best possible ways to solve your smartphone issues.