If you are the kind of person who finds it difficult to let go of certain media files and documents, then this is one reason why you need to back up your iPad. Apart from this, backing up your iPad can really come in handy especially in times when you need a quick or less time-consuming way to access files, media, and documents. After backing up your iPad, restoring your data can only take a few minutes, whereas, redownloading and reinstalling these data can take longer times. Below, we will discuss the different ways on how to backup iPad.
How Do I Backup My iPad?
There are several available ways you can easily backup iPad, with two major ways including the use of iTunes and iCloud.
Solution 1. Using iTunes to Backup iPad
Using iTunes for backing up your iPad is a very safe and reliable method. It enables you to store your iPad backups locally on your computer, giving you a quicker and easier way to access them.
Step 1: Connect your iPad to your computer by attaching it using a USB cable. Make sure you have an update of the latest version of the iTunes program, and then launch it. Click on your iPad, which should appear just at the top left corner of the screen as a device icon.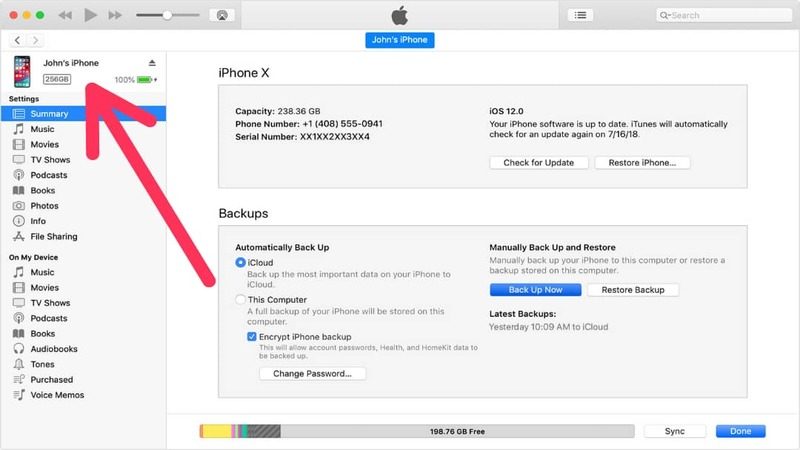 Step 2: From the sidebar to the left of your screen, select "Summary", and if you wish to save account passwords, Health, and HomeKit data, then all you have to do is click on the "Encrypt iPhone backup" checkbox. By ticking the checkbox, it means you wish to create an encryption, hence, you can complete this by creating a memorable password which you can use to gain access to it.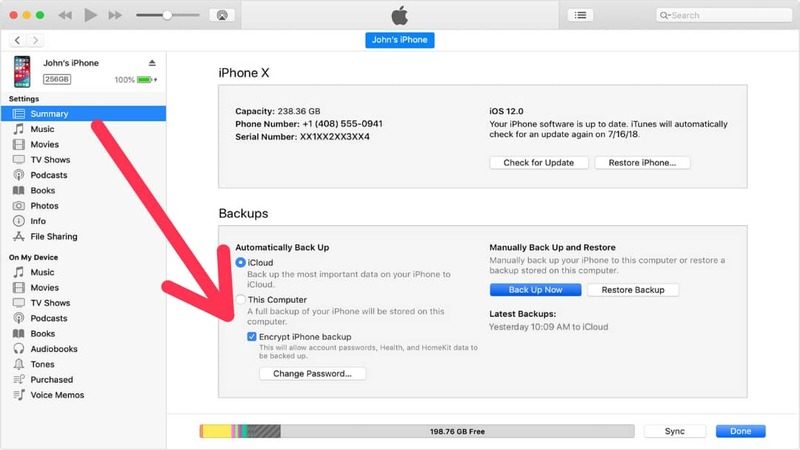 Step 3: However, if you think it isn't necessary and you don't need an encrypted backup, then you can continue by clicking "Back Up Now". Understanding if your backup was successful can be done by viewing the Summary screen, as a date and time record will be created right under "Latest Backups".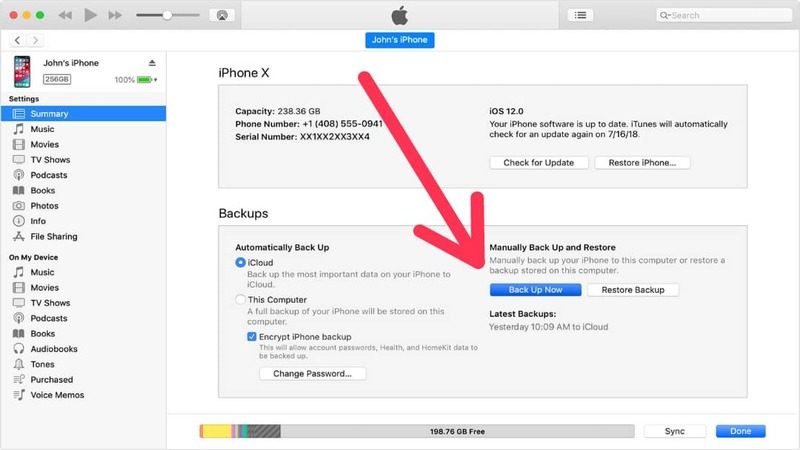 Solution 2. Using iCloud to Backup iPad
Although using and backing up data with iCloud requires an Internet connection, it still comes in very handy for keeping your iPad backup safe. There used to be a time when I had the question of how to backup my iPad. Today, there are several ways to achieve this, and a great number of people who did consider the use of iCloud as a solution.
Step 1: Open your iPad's Settings by tapping it. You should be able to find the settings icon on your home screen. Also, remember to connect to the internet while doing this.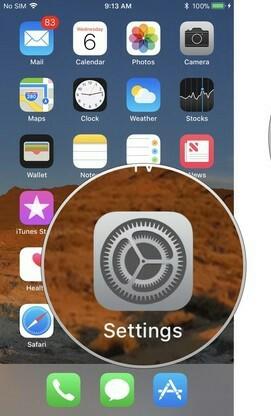 Step 2: Go to your Apple ID or your name, and then tap on iCloud. Take note of your iCloud storage plan, as your device may be limited to certain backup sizes.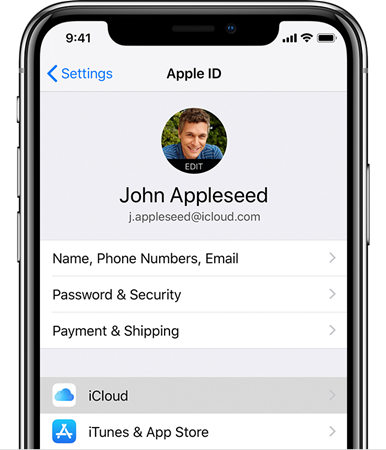 Step 3: Now tap on iCloud Backup, make sure it is turned on, and finally tap on "Back Up Now". You can check the progress of the backup and when it is completed. And still, on the same screen, you should find a date and time record as regards the last backup update.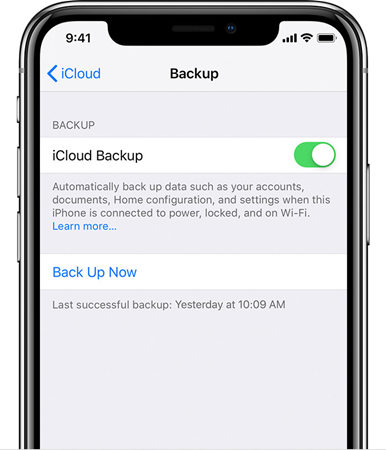 If you are a very busy person who is likely to forget backing up their iPad, you might find yourself asking how do I backup my iPad? Well, iCloud has got you covered as you can easily enable automatic backup. All you simply have to do is make sure you are connected to a Wi-Fi, your iPad is plugged into a power source, your iPad's screen is locked, and you have enough available space in iCloud for backup.
Additional Tips: How to Unlock iPad Backup Password
Encrypting your iPad backup with a password is a great way to keep your backups safe. But forgetting it can bring a lot of problems, as a great number of your data files, media, and documents can easily be lost. It is recommended you use a memorable password when creating an encryption for your iPad backup, but if at all you happen to forget it, then no problem. With PassFab iPhone Backup Unlocker, you can easily unlock your iPad backup password and save yourself a lot of trouble.
Forgot iPhone backup password? No need to worry. The following steps will show you how you can unlock backup file password for your iPad or iPhone using PassFab iPhone Backup Unlocker and its built-in GPU acceleration technique and advanced algorithm support.
Step 1: Launch the iPhone Backup Unlocker program and choose "Retrieve iTunes Backup Password".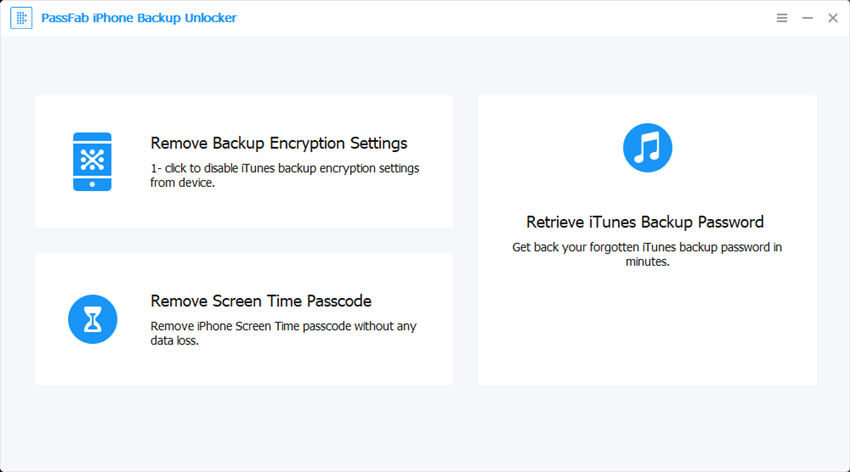 Step 2: From the interface, choose your encrypted backup file from the dropdown list that comes up.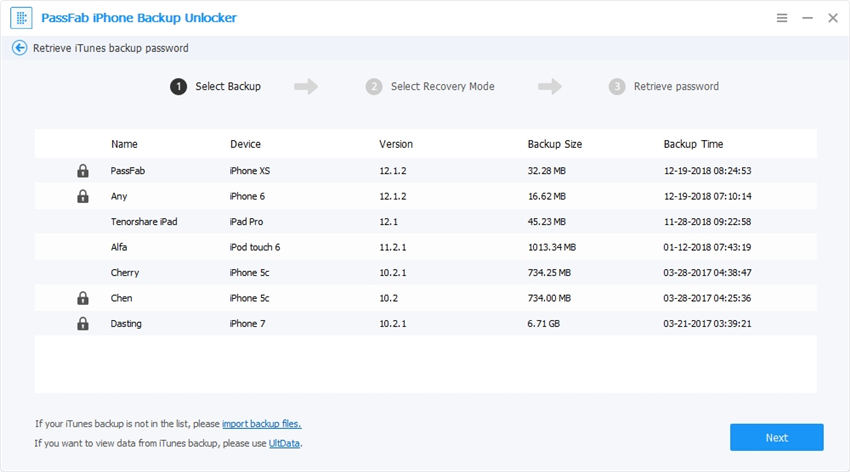 Step 3: In case you do not find your backup file in the drop-down, then click on the "import backup files >>" files to import it yourself.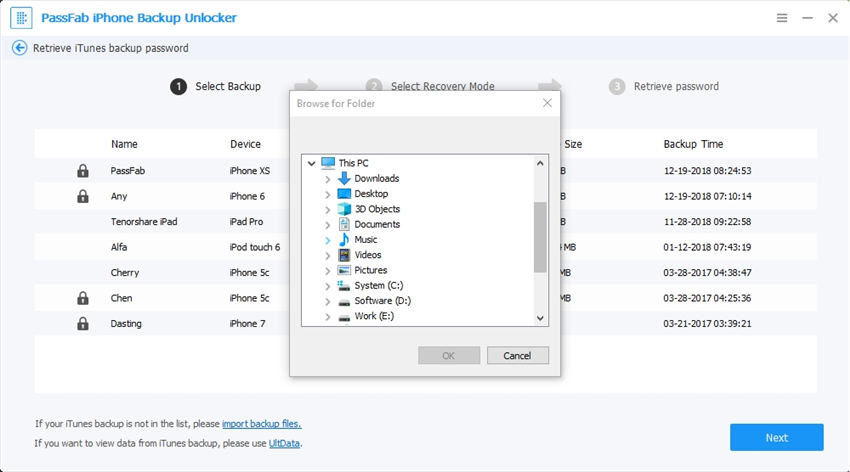 Step 4: Now select password unlock type. Although there are 3 password attack modes available to choose from, you will have to select any one which you find suitable.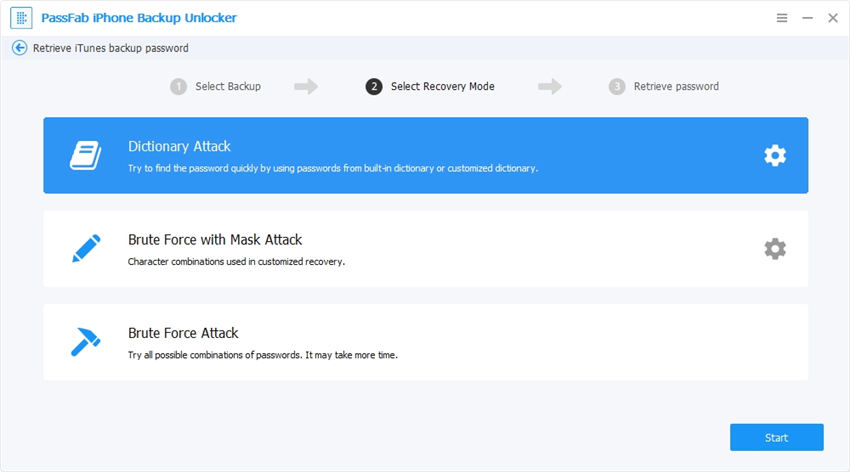 Step 5: Wait for the iTunes Backup Unlocker program to find your backup file password. Depending on the complexity of your password, this can take a few minutes or hours to complete. Use the found password to decrypt your backup file .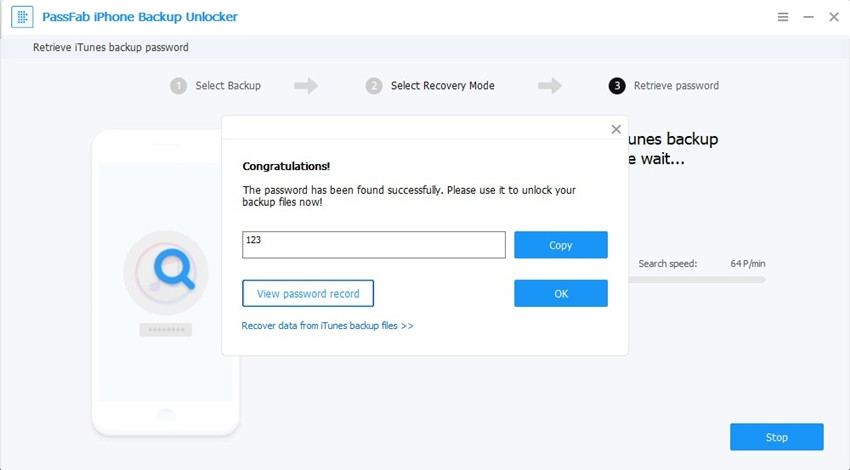 Summary
With the above guidelines and steps, backing up an iPad can be easily and reliably done. For a long time now, people who use the above programs for their iPad backup leave positive comments on how well they deliver and help contribute to their lives.
So, when next someone decides to ask you, how do you backup an iPad? Feel free to demonstrate how well the iCloud and iTunes programs work at helping iOS users achieve that. PassFab iPhone Backup Unlocker, the iPad and iPhone backup password recovery program, isn't left out, as it sure is one handy tool that offers the safest, simplest, and quickest solution to unlock your forgotten backup file password. Backing up an iPad has never been made easier!