Some people have a habit of visiting each and every file of your personal computer when they get chance. There may be some sensitive Excel file that you may not want them to see. So, people use to protect their Excel file using a password. They also encrypt their Excel file for fear of getting it lost. Now here comes the possibility that they may lose the password, or you may forget it. In that case, they might want to remove the encryption. Another possibility for getting how to remove password from Excel 2016 file is that they might want to share their work with their member and might not want to share the password.
You might have different reasons to remove password from Excel 2016. Here are some easiest ways to remove password from Excel 2016.
Option 1. Remove Password from Excel 2016 When Password is Known
Way 1: Remove Excel 2016 Protection with Known Password
If you have completed your work and now want to deliver to your client, you may not now need encryption of the file. In order to get how to remove password from Excel 2016, you must know the old password of your file, then follow the following steps:
1. Open the document and enter the password.
2. Now go to File > Info > Protect Document > Encrypt with Password. A pop-up menu will appear with you the last password entered.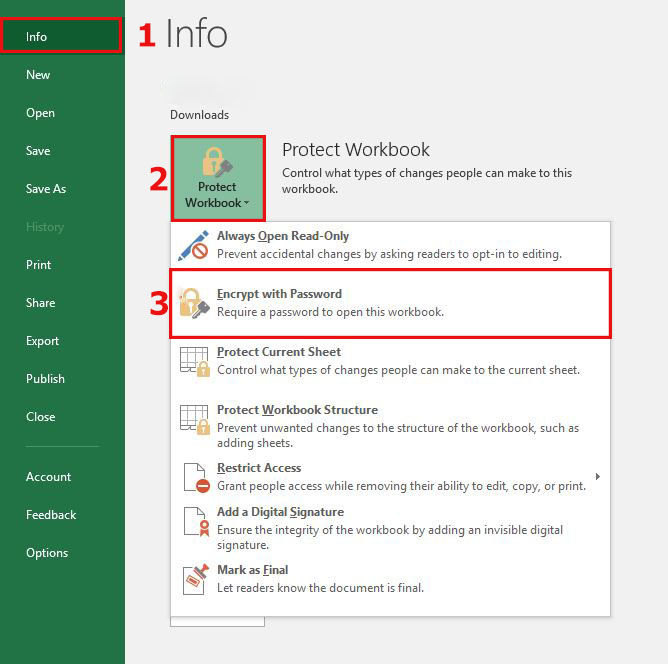 3. Now remove the password and leave the field empty and click OK.


Now your file is decrypted successfully. You can deliver your file password free.
Way 2: Remove Excel 2016 Protection with Read-Only Restriction
In order to remove read-only restrictions or any other restrictions just follow the following steps and you can get rid of all the restrictions.
1. Open your Excel file.
2. Go to File > Info > Protect Document > Restrict Editing.
3. Find "Stop Protection" at bottom of Restrict editing pop-up menu and select.
This will remove the restrictions and now your file is protection free.
Option 2. Remove Excel 2016 Password When Password is Unknown
Way 1: Remove Lost Excel 2016 Password with Tool
PassFab for Excel is a piece of software that can easily recover you Excel password. it can recover all type of password mentioned above. This Excel password recovery tool not only recovers the password but it gives the opportunity to its users to remove Excel 2016 password or other Excel versions' open password. Here's how to use it:
Step 1: Just download and install this professional software.
Step 2: Open the Excel password recovery software and import your Excel file.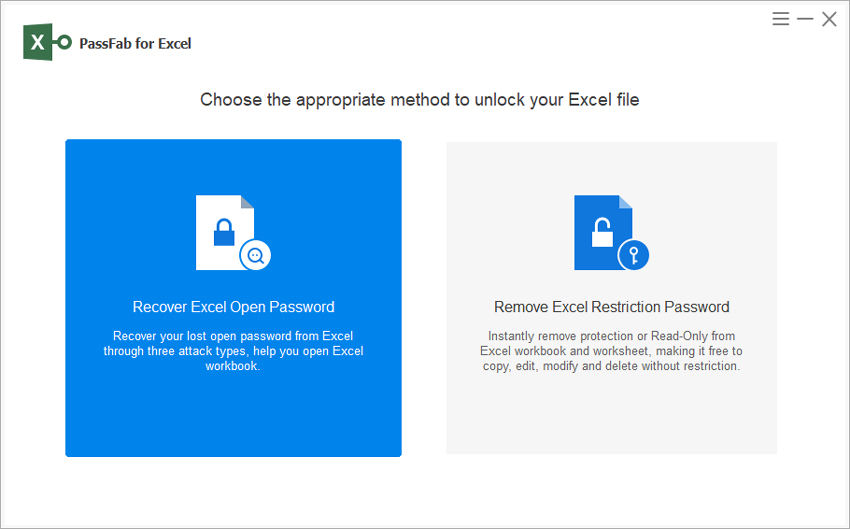 Step 3: Then choose the right option for password attack Type. There are 3 options available:
Dictionary Attack: If you have a password dictionary already, please import the dictionary file, it will help you sift the right password from the dictionary. Actually, this option guarantees great rate for success.
Brute-force with Mask Attack: Enter whatever you still remember in the password. This option will check the customize number, symbols, and characters to find your password.
Brute-force attack: This option will check all characters one by one to find your password. It's the default option for Excel spreadsheet password recovery.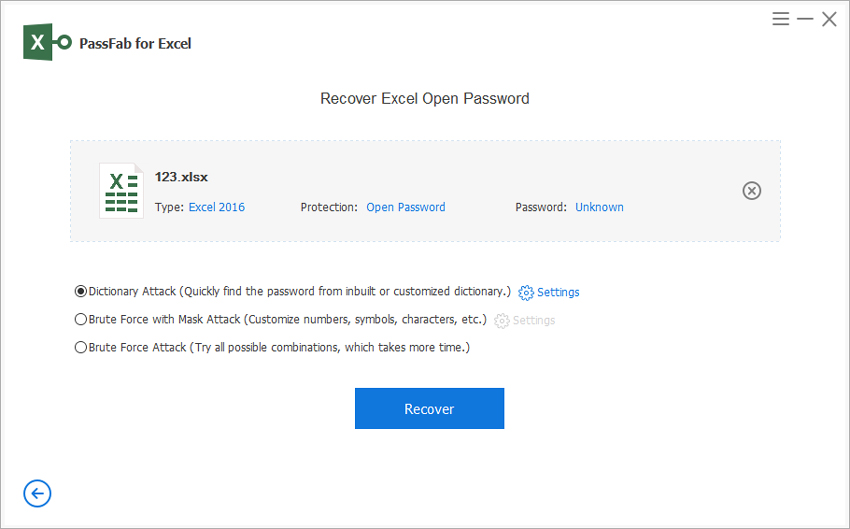 Step 4: Then click "Start". Now sit back and let the software do the rest.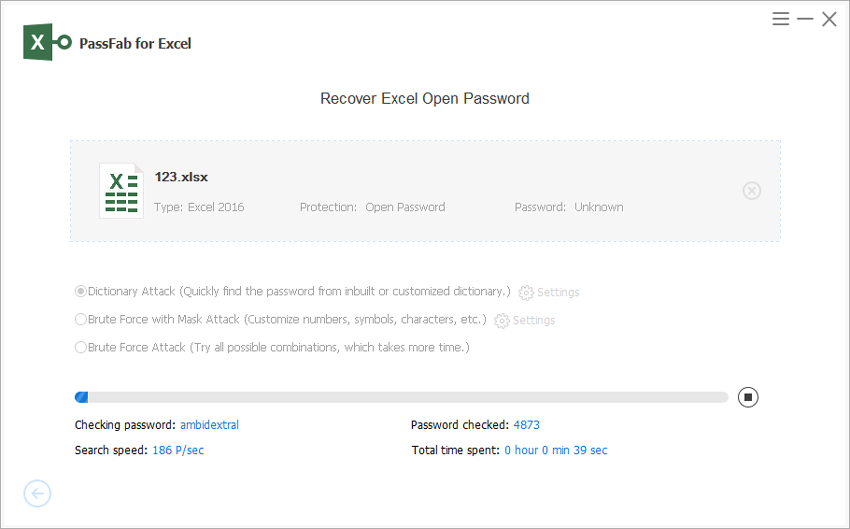 Step 5: A pop-up screen will appear with the password of your Excel file. Use this password to decrypt Excel file or even remove Excel 2016 password.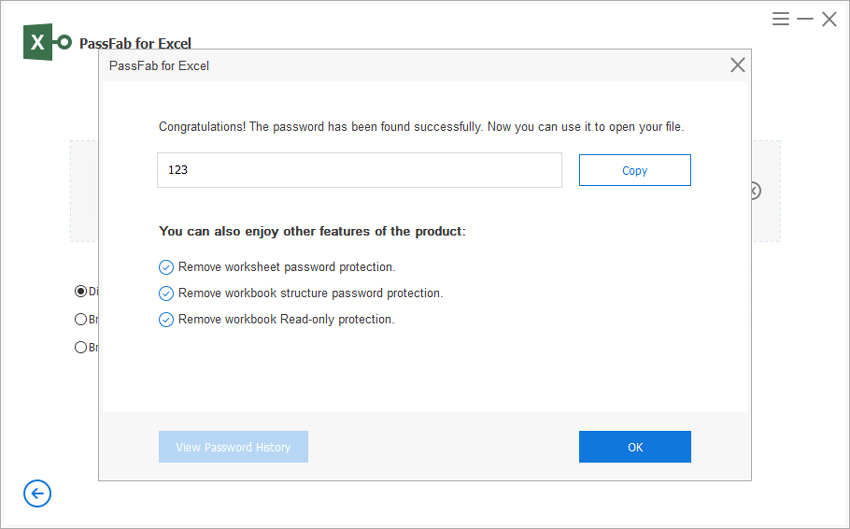 Way 2: Remove Forgotten Excel 2016 Password with XML
If you have forgotten you Excel 2016 password and don't want to lose a document, don't you worry about it. Here are some simple steps that can save your document and get how to remove password in Excel 2016 permanently.
1. Enable the extensions of the files by going into Control Panel > Folder option >View and disable "Hide Extensions for known file types".
2. Now, go to your Excel file and change the extension from .xlsx to .zip by renaming the file.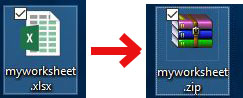 3. Now open the zip file and go to xl > worksheets and extract sheet.XML file.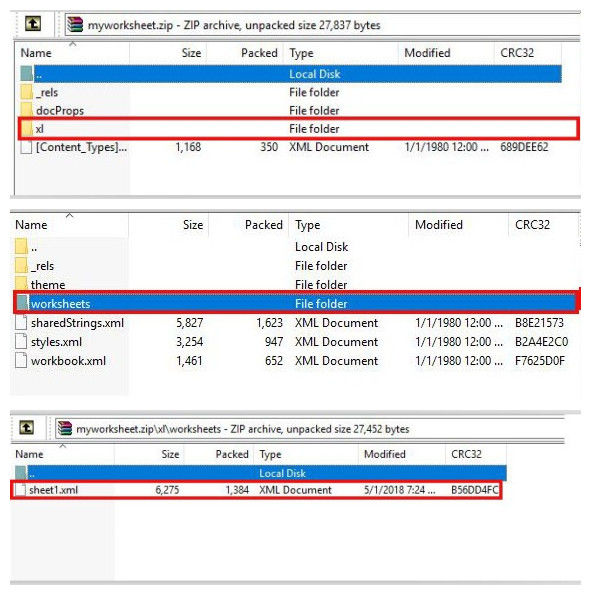 4. Open the XML file in notepad and find the following tag and remove it: <sheetProtection password=… />


5. Now save the XML file and put it back in the zip folder and replace the old one.
6. Close the zip file and change the extension back to .xlsx from .zip.
This method only applies to password protected workbooks. If the file is secured with the "Encrypt with Password" feature, it will not work. But you can learn how to unlock password encrypted Excel file with detailed steps.
Bonus Tips: Introduce Different Types of Excel 2016 Password
There are different types of encryption that Excel 2016 offers to its users. They are:
1. Open Password:
A document's open password is a password used to restrict the opening of the document. It pop-up as the document is opened.
2. Modify Password:
Modify password is the password required in order to modify the document. If you want to get some changes in the document, you will be needing this password. This password is other than open password. If you don't know modify the password, you can still view the document in read-only mode only if the author has enabled that.
3. Read-Only Password:
If you don't want viewers to accidentally modify your document, you can make the document read-only. A read-only file can be read but not modified.
4. Workbook Structure Password:
If you want to prevent other users from adding, moving, deleting, hiding and renaming worksheets, you can protect the structure of your Excel workbook with a password. This password only protects the structure not the content of a worksheet.
5. Sheet Password:
Worksheet password prevents the user from changing, moving, or deleting data in a worksheet. With worksheet protection, you can make only certain parts of the sheet editable and users will not be able to modify data in any other region in the sheet.
Summary
Now you can even secure your Excel file with password without fear of losing password. We have developed list of different solutions for password recovery or removing and if you've got an old encrypted important record and you have lost its password, just take it out and apply one of the solutions described above. You don't need to be IT expert for that. Or install PassFab for Excel to unprotect Excel 2016 without password and regain access to any Excel file.