It has become a new question that how to fix corrupted Excel file and get misplaced data back. It's no longer an unusual problem for Excel users to face Excel file corruption error due to many reasons. Here we will provide a quick fix and complete solution that guide you, efficiently, to restore and repair Excel files which accelerate all your valuable data back.
Part 1: Tricks to Recover Excel File
If you are stuck in your work and your Excel file goes corrupted, don't give up strength. Using one of these recovery tricks, you may still be able to fix a corrupted Excel file.
01.Repair Corrupt Excel File in Microsoft Excel.
In the detection of an infected workbook on its opening, the File Recovery method is instantly launched by Microsoft Excel to endeavor the workbook restoration. It allows us to easily return the whole data including the charts, worksheet properties cell comments, and others.
Step 1: Open an Excel file and click "File". Choose "Open" in the menu and select your corrupted file.
Step 2: Click the arrow next to the "Open" button, choose "Open and Repair".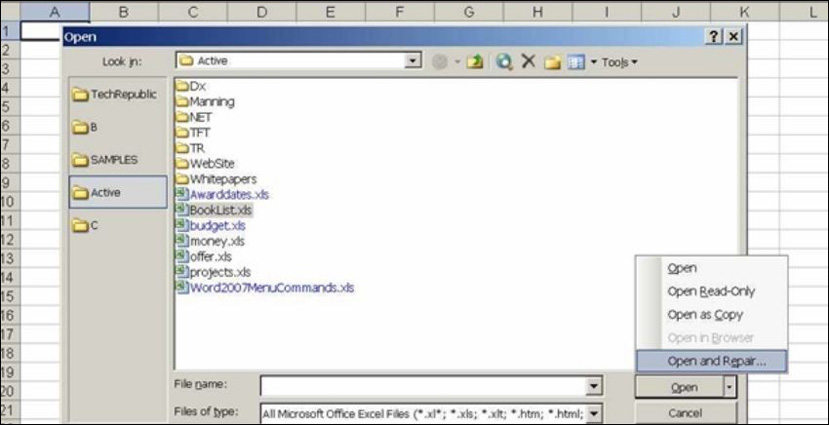 Step 3: Select "Repair" in the pop-up window.


02. Recover to The Last Saved File
When the workbook becomes corrupted at the time you are operating then the best thing to repair corrupted Excel file is returning the workbook to the last saved version. Follow the steps to do so:
Step 1: Click File > Open.
Step 2: Double-click on the name of the workbook that you have open in Excel.
Step 3: Click Yes to reopen the workbook.
Doing this you will open the workbook file without any alteration.
03. Recover from a Temporary File
Temp files temporarily hold the content for unsaved and editing documents every minute. Temporary files are utilized to assist recover lost data if the program or computer is suddenly broken, or abnormally stopped.
When a new file is begun a temporary file is produced. This can be either in the windows temp directory, in "C:\ Documents and Settings\username\Application Data\Microsoft". If the file is saved on a network drive then it will be temporarily formed there.Excel automatically stores every 10 minutes to the default location of "C:\ Documents and Settings\username\Local Settings\Temp" or "C:\Users\username\AppData\Local\Temp" on Windows 7. The temp file for Excel can also seem like ~dfxxxx.tmp.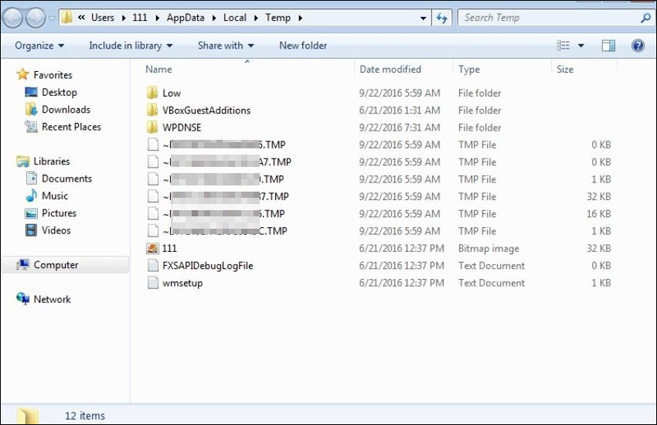 Hence you could search your system for files of this name and then use the same "Drag and Drop" technique to see the data in Notepad to gain the data.
04. Remove Printer Corruption
When you try to print from Microsoft Excel 2010, you may get the following error message: 'Microsoft Excel has found a problem and requires to stop'. To resolve this issue, use one of the following methods:
Try to use a different printer driver as your default printer driver.
Update your printer driver.
05.Use External Reference
An external cell reference is nothing more than a cell reference that resides in an outside workbook. Try using it to link corrupted workbook.
06. Use a Macro to Fix Corrupt Excel File
It's time to discuss the final solution. Even if you have recovered the data, recovering macros is also essential. And the steps are here to do so:
Step 1: Run the Excel program.
Step 2: Click on "Tools" and select "Macros" > "Security" > "High".
Step 3: Next, open the corrupted Excel workbook.
Step 4: Open the VBE (Visual Basic Editor) by pressing "Alt" + "F11".
Step 5: Hold down "Ctrl" + "R".
Step 6: Select "Export file".
Step 7: Type a new name and folder for this module.
Step 8: Exit VBE and Excel.
Step 9: Open a black Excel file or the workbook where the recovered data is saved.
07. Change to Manual in Calculation
Set the calculation method to manual to recover the Excel file corrupted.
Step 1: Create a new blank Excel file by clicking on "File" >" New" > "Blank Workbook".
Step 2: Click on "File" again and then on "options".
Step 3: Go to the "Formula" category. Take the cursor to "Calculation" and click on it. Select "Manual". Click on "Ok".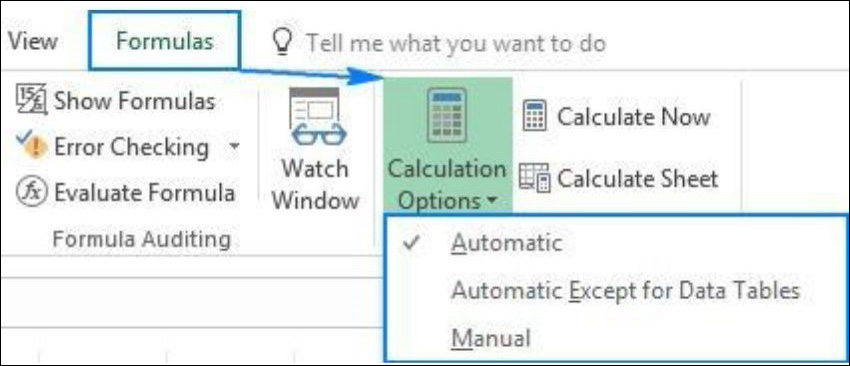 08. Recover from Microsoft Office Excel
Make sure that you have turned on the AutoRecover feature in Excel and then you can recover data.
Step 1: Open one Excel file, click "File". Then choose "Options".
Step 2: Click "Save", you can see the path in the AutoRecover file location box. Follow that path, you can find the auto-saved files.
09. Open the Corrupted File with Wordpad or Word
If you can't fix the corrupted Excel file, try opening it in WordPad. If it works, WordPad will change everything to text -- but you'll be one step closer to recovering valuable data. Unfortunately, this method won't recover formulas.
10. Change Type of the File
Find your corrupted Excel file, change its extension from .xls to .xlsx or .xlsx to .xls by renaming it.
Read Also: How to Recover Microsoft Excel 2016 File
Part 2: Use Stellar Repair for Excel to Repair
Stellar Repair for Excel is an outstanding tool to repair corrupt Excel files. It gives an entire range of data recovery options to regain deleted data according to different data loss scenarios. Don't forget to go through the features of this software if you wish to choose this one, as it'd help you to make the final decision. Here is its features:
• Fixes all Corruption Errors.
• Recovers Most of the Workbook's Features.
• Protect Workbook Properties.
• Work All the Excel Version.
• Repair Multiple Files.
Here is how to use it:
Step 1: Download & Run the Stellar Repair for Excel.
Once you download it, you simply need to install it by opening the file and click 'Install' to proceed.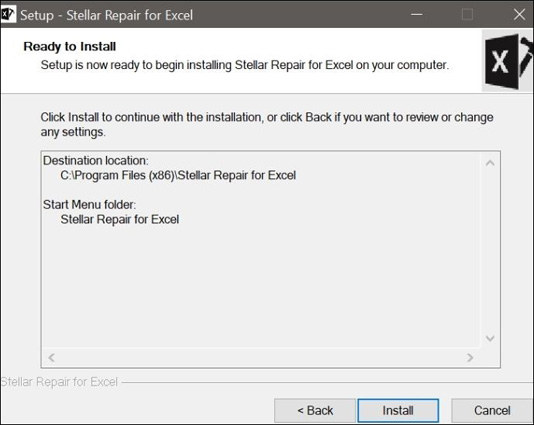 Step 2: Click 'Browse' button to select your corrupt.XLS or.XLSX file.
If you do not know the location of the your.XLS or.XLSX file, the software provides you the option 'Search' to search for your corrupt Excel files.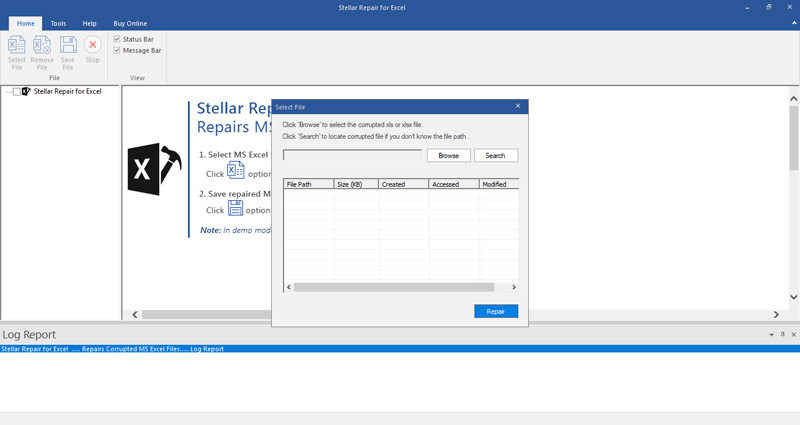 Step 3: Select the checkboxes against the files that you want to repair and click 'Repair'. This starts the scanning process.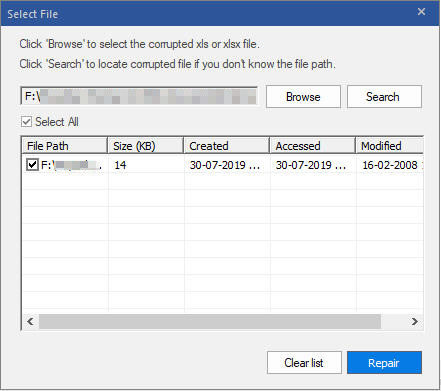 Step 4: Click a file from this tree-view to see its preview in the middle pane.
The list of all the files that the software has scanned is displayed in the tree-view in the left pane. From this list, you can select the file that you want to recover.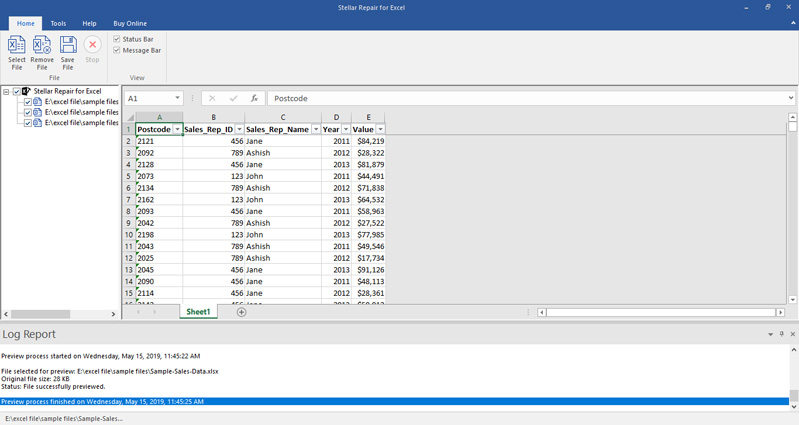 Step 5: You can either select the 'Default location of file' or 'Select New Folder' in the 'Save Document' dialog box to save the repaired files.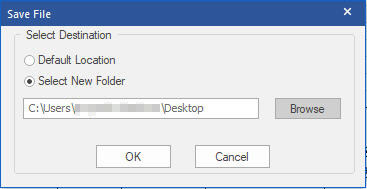 Step 6: Excel data is repaired and saved in a new blank file at the specified location. Click 'OK' to conclude the Excel file repair process.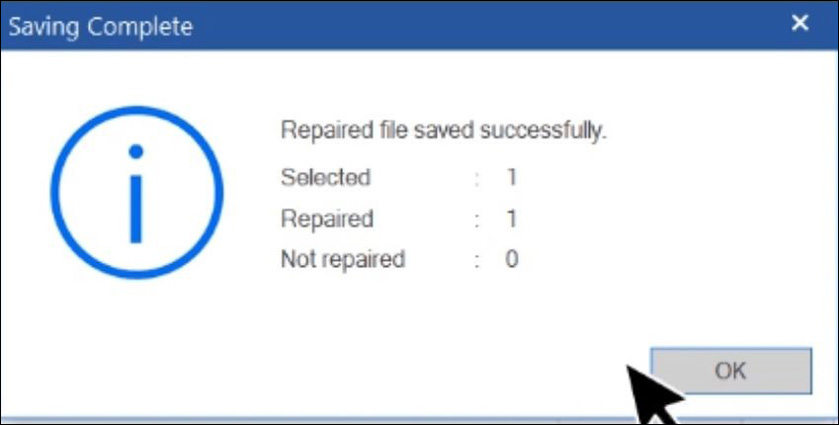 Part 3: Frequently Asked Questions
Q1: Can a corrupted file be repaired?
A corrupted file is always unusable and inoperable. When facing this problem, you can first try to repair them. Though, if they do not work, you can try a third-part file recovery tool -stellar repair tool which helps fix a corrupted Excel file in Windows.
Q2: Why do Excel files get corrupted?
Excel files get corrupted because of abrupt system shutdown, virus attacks, hard disk failure and large size files. Sometimes, the extensions of Microsoft might not be compatible with your Excel.
Q3: Why is my Excel file not opening?
Sometimes, an Excel setting gets switched on which stops Excel from receiving commands from other applications. So the Excel file is not opening. Another reason of could not open the Excel file is that the document was edited several times in different versions of Excel. The file received by email can also a reason of it.
Read Also: How to Fix Excel File Not Opening
Summary
In this article, we narrated both these scenarios under the "Top Methods to repair corrupted Excel file" section. Here, we talked about various fixes for the issue including the use of Excel file repair software and shared a guideline for choosing such software. Additionally, we outlined some of the general symptoms of Excel file corruption and the causes of corruption. Then describes complete information about the Stellar Repair Tool from installing to saving. Hope that you found the shared information helpful! Additionally, if you are locked out of your Excel files, you can try PassFab for Excel to unlock.