Whenever you want to share your Excel file that contains sensitive information of your organization, you may not want any other users to make changes in it when you send it outside your organization. For such reasons, people try to protect their Excel files by setting passwords to them. Sometimes, they forget the password they set to their file and fail to unprotect it again. But the question is, how to unprotect Excel sheet without password 2013? Here are some easy ways to unprotect your Excel file if you have forgotten the password for it.
1. Unprotect Excel 2013 Workbook without Password Using VBA Code
VBA stands for Visual Basic for Applications. It is a programming language for Microsoft Excel designed by Microsoft. In short, it is the language that Excel understands. Unprotecting your Excel 2013 file with the help of VBA is very easy.
1. Open your protected Excel file and press Alt + F11. This will open VBA homepage.
2. Now, select your protected file in it and then pick the option "Insert".
3. Select "Module" from insert and a new window will pop.
4. In that window just paste the VBA code which you can find easily anywhere on the internet.
5. After pasting the code, just press F5 or "Run".
The software will generate a fake password which you have to paste where the protected sheet requires a password. It's not the original password you did set for the sheet but it works anyway.
6. Just click "Ok" and you are good to go, your Excel 2013 file is unprotected and ready to be editable.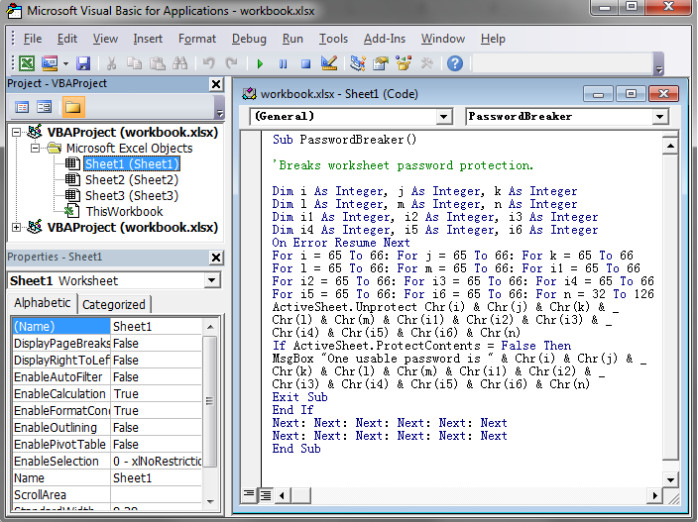 2. Unprotect Excel 2013 without Password Using ZIP
Microsoft Excel provides the password setting feature but not that "Forgot Password" feature in it. The problem users face is how to unprotect an Excel sheet without password 2013 file? It can be done very easily by using ZIP software. Following are the steps to unprotect a protected file using ZIP.
1. First of all, change the extension of your protected file from .xls to .zip. This will make an archive for that file.
2. Open the zip file and right click on your file which is being protected.
3. Click on "Edit" and it will be opened in a Notepad.
4. Remove the tag containing "Sheet Protection" in it and then save it.
5. Reconvert your file into .xls file and your file is unprotected very easily.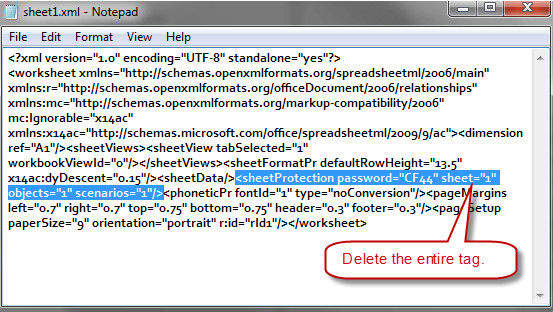 3. Copy Protected Excel Contents to Another Worksheet
This is the simplest way to unprotect Excel 2013 without password, you just need to:
Open your protected Excel file and from the options select "File".
Select "Save As" from the drop down menu and a prompt will be shown asking for a new file name and new file path.
By just entering a new file name and valid file path a new file will be generated. This new file will be the copy of your protected file and it will be unprotected.
Note: Your protected file will not be harmed by this method; it just remains there untouched.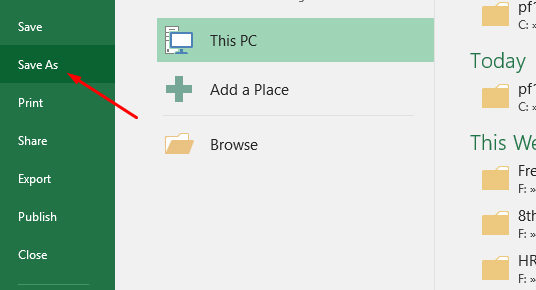 Bonus Tip: Unprotect Excel 2013 Sheet with Software
Microsoft Excel is the most used software for data entering around the world. People put their highly sensitive information on it without any fear or trouble. As Excel 2013 provides the user with a great feature that is to protect the Excel file with a password. But what if the user forgets the password? Excel doesn't provide the method for how to unprotect Excel workbook 2013 without a password.
For this, we have a great deal for you. PassFab for Excel is the software that can break any sort of password user has set to the Excel 2013 file. Regardless of the length of the password, it guarantees 100% success rate. It uses different password attacks and lets user to decide which attack they choose to disable the password on their Excel 2013 file.
The software is very human-friendly and doesn't require special skills to use it. PassFab for Excel supports almost every platform, for example, Windows 10, 8, 7 and even the previous versions. This Excel password recovery program is not free of cost but you can get the trial version anytime.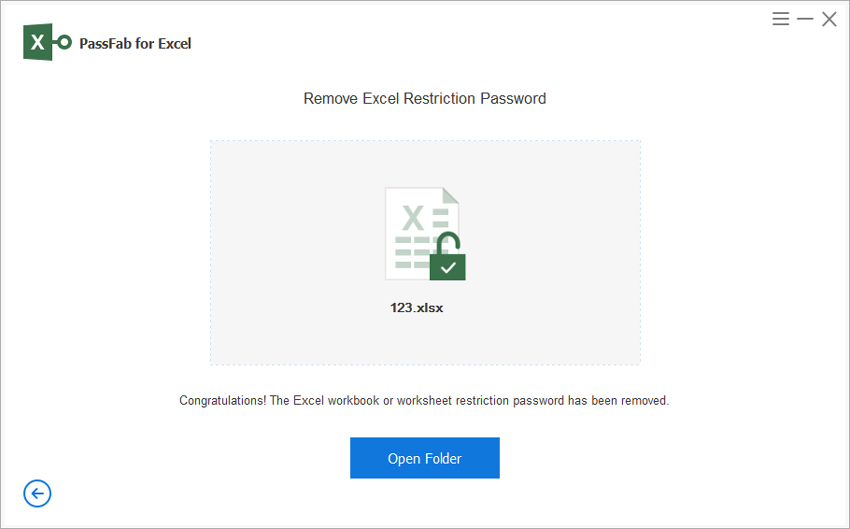 This is a video tutorial about how PassFab for Excel unprotects your Excel sheet without password:
Summary
People lock their Excel workbooks which contain their information they don't want everyone to change. Protecting your Excel file doesn't mean that nobody can view it or open it, the only feature Excel provides is that nobody can edit it. The problem occurs when a user forgets the password and doesn't know how to remove Excel 2013 password. These easy ways can help you unprotect your Excel file in the shortest time.
We have discussed some of the easiest ways to disable the applied password on your Excel 2013 file. We have also talked about a software through which you can easily break any sort of password you set to your Excel 2013 file. If you can find any other useful way or any other cool software to unprotect Excel 2013 workbook, do let us know and we will surely look into it. Thank you.