Catalogue
Password Recovery Solution for Word, Excel and PPT File
Forgotten password for word, excel or other important files? PassFab's File Password Recovery tool will unlock password protected file when you forgot or lost the password. It supports Word, Excel, and PowerPoint from 97 to 2016.
Step 1. Open PassFab Toolkit and choose File Password Recovery function. In the main interface of File Password Recovery, please click Add option to import your password-protected document.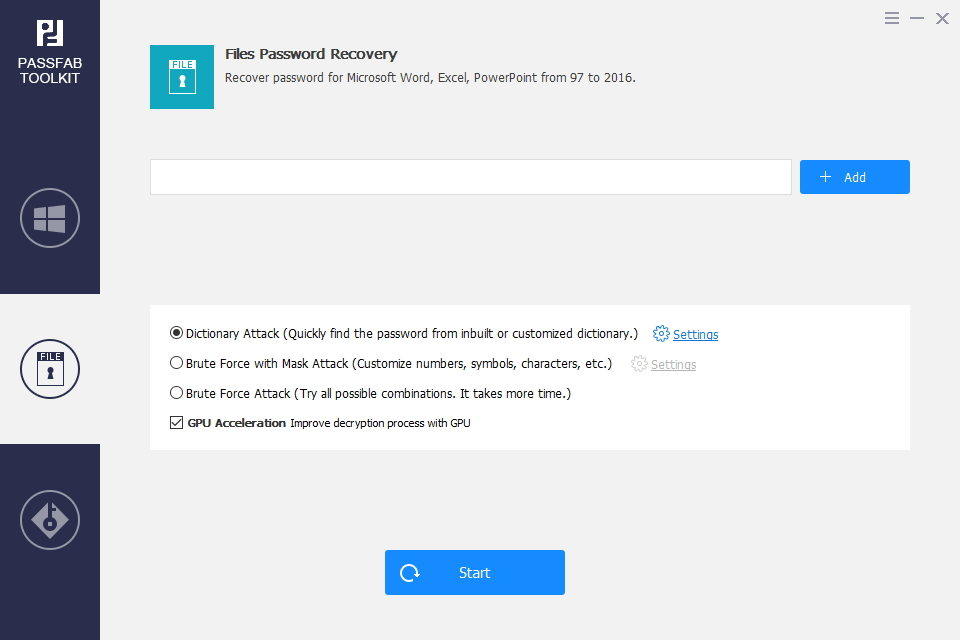 Step 2. When you add your locked file, you'll see the general info of the file: size, last modified date, and password. The next step is to select a password crack type.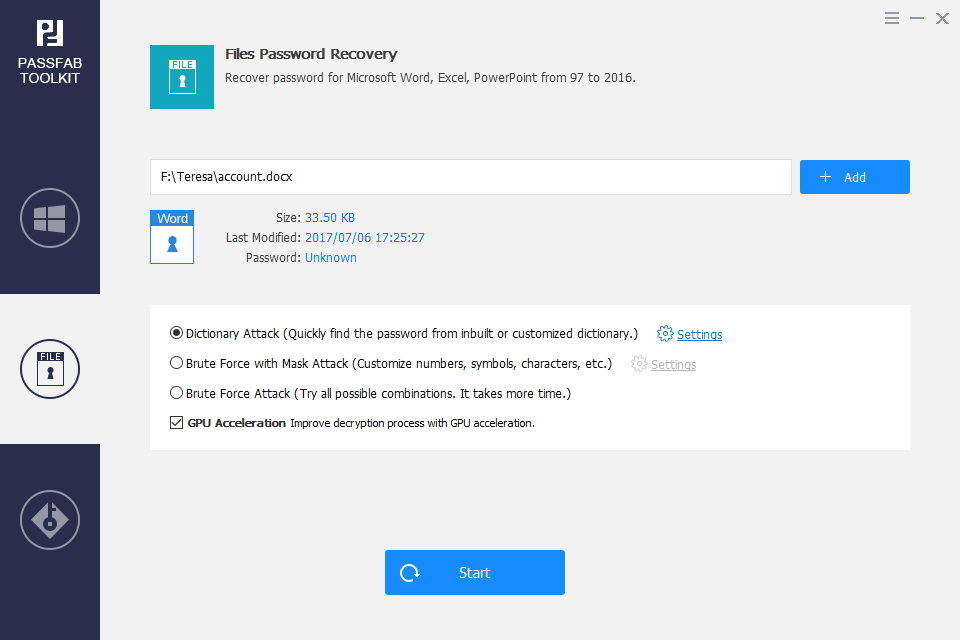 For Microsoft Word & Excel 97-03 editions: There are two modes: Password Remove and Password Recovery.
For other types of files: Only Password Recovery option is available.


Like its name shows, "Password Remove" is an online password remover service that will remove/delete the password. Once the password is removed successfully, you can open your Word or Excel sheet without any password.


"Password Recovery" is a way to find out password. There are three attack types for password recovery service.
Dictionary Attack: Quickly find the password from inbuilt or customized dictionary. The program always downloads the latest dictionary to increase success rate. Click Settings to download latest dictionary or add your own dictionary.


Brute Force with Mask Attack: Here you can customize numbers, symbols, characters, etc. to boost password cracking process. Click Settings to deploy setup.


Brute Force Attack: This is a way to try all possible combinations. It takes more time.
Step 3. Once you confirm the attack type, click "Start" to crack password. The specific time depends on your password length, complexity and computer configuration. If your computer supports GPU, please select GPU Acceleration option before you click "Start".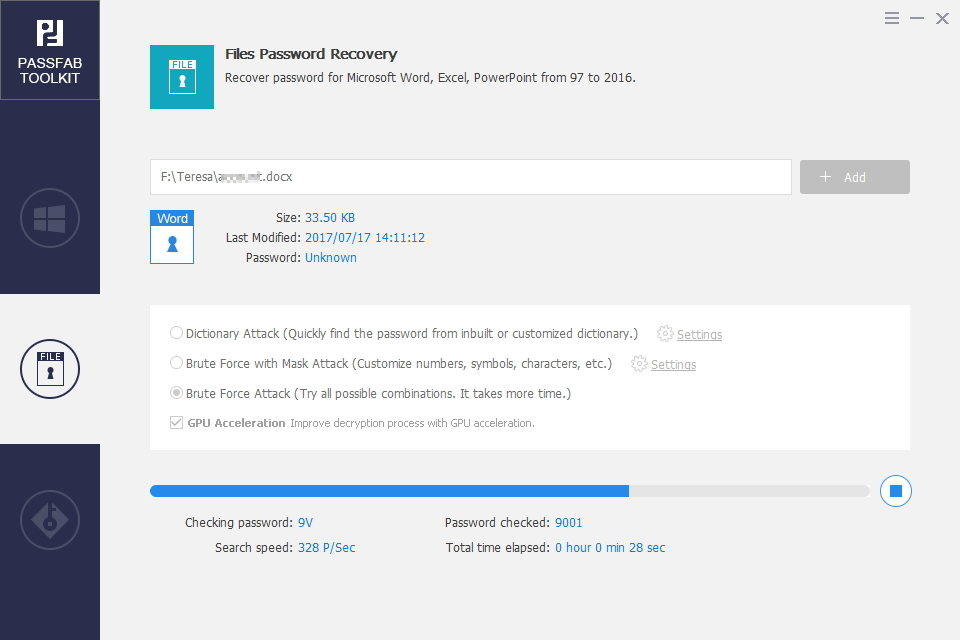 Step 4. Once the password is found, a dialog window appears and displays your password. Thus, you can use the password to unlock your file.