Your Apple phone and other devices are very secure indeed. Even if thieves get hold of your device, they do not have access to your personal information. It is a significant advantage until you fall into an awkward position and forget your password. In such cases, I have even seen people banging their phones on the wall. Fortunately, you do not have to do this because now we have many tools available. Let us do a quick review of the best iCloud bypass tool.
Part 1: Top 5 iCloud Bypass Tool to Remove iCloud Activation Lock
| Tool | Price | Ease of Use | Compatibility |
| --- | --- | --- | --- |
| PassFab Activation Unlocker | Paid version starts at $29.95 for five devices on one PC | Easy | iOS 12.0 and later versions |
| iCloudin | Free Download | Complicated | Works for devices with iOS 9 and lower versions only |
| Doulci Activator | Free | Difficult | All versions |
| iCloud Activation Bypass Tool v1.4 | Free | Difficult | Depends |
| iPhoneIMEI | Free | Complicated | All versions |
1. PassFab Activation Unlocker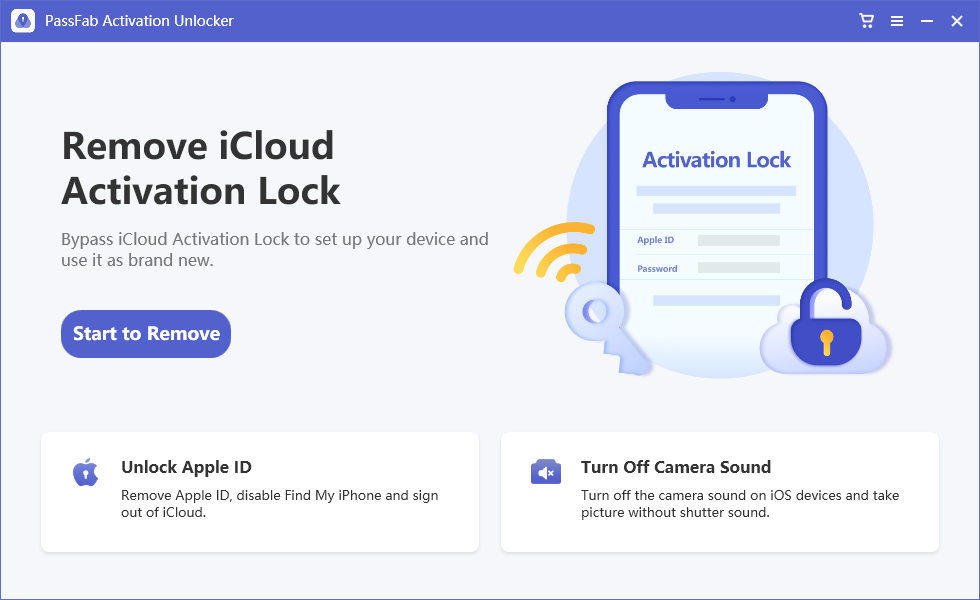 PassFab Activation Unlocker is a robust, secure, and stable iCloud activation unlock tool. It can be used in Windows, Mac, and iOS systems. This bypass iCloud activation tool allows you to bypass activation security on your iPhone and iPad in many different ways.
After removing the iCloud Activation Lock, you will be able to access your device and applications. However, the SIM functionalities like calls and SMS texts are not available. Also, if you restart the phone, the activation lock will appear again.
Fortunately, you can use this iCloud bypass tool as frequently as you want for the same phone. you can do this many times till the time your license is valid. This is an excellent iCloud activation lock bypass tool if you have forgotten the password, bought a used phone, or even if your Apple ID is hacked.
You can even use PassFab Activation Unlocker if you want to turn off Find My Phone feature on your device without Apple ID Password. Sounds too good to be true?
PassFab Activation Unlocker is a very simple to use software with a straightforward layout. It hardly takes 10 to 15 minutes to complete download and phone activation.
2. iCloudin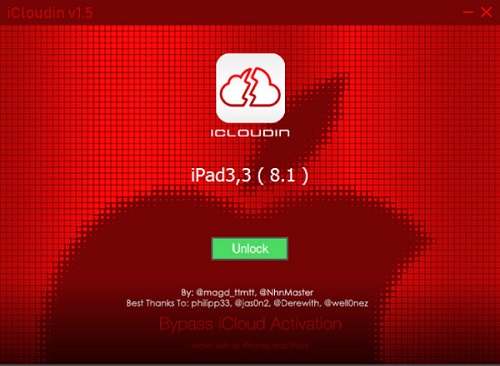 iCloudin is another iCloud activation unlock tool that can be used for the activation of Apple devices. The main features of this tool are;
3. Doulci Activator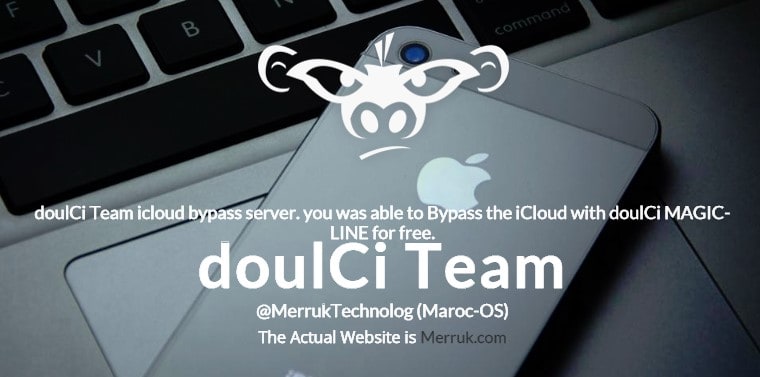 The DoulCi Activator is a free iCloud activation lock bypass tool. This iCloud bypass tool works through a mirror server via iTunes. The DoulCi activator was available for iOS 7.1.2 or older iOS versions. However, this tool is not available anymore. Any link claiming to give you access to Doulci Activator iCloud bypass tool download is a scam.
This tool cannot be downloaded. It used to work through their team only. You would fill a form stating your credentials and the team would unlock your phone for free. This was a lengthy process, but people preferred it because there was no other reliable way to unlock an iPhone.
4. iCloud Activation Bypass Tool 1.4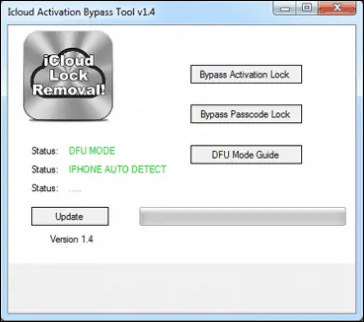 This tool is a combination of proxy and software. This software disables the iCloud account configured on the iPhone, and then you can sign in using your iCloud account.
However, this tool is a complicated software. You need to do some configurations and settings to be able to use this iCloud bypass. Another limitation of this tool is the mysterious download system. There is no official website to download, and eventually you are at the mercy of searches like bypass iCloud activation tool zip download free. So, you may encounter actual download links and some virus and malware links too.
5. iPhoneIMEI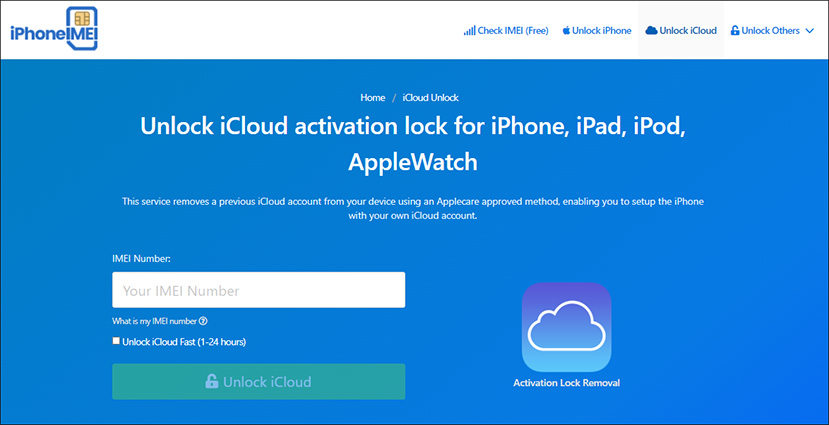 iPhoneIMEI is an iCloud Activation Lock bypass tool that works with the IMEI number of your phone. It is a simple tool that does not require you to have any technical background. You will enter your device's IMEI number, and this tool will detect your phone model and network. In the second step, iPhone IMEI deletes the iCloud account configured on the iPhone. You can now access your iPhone by creating a new iCloud account.
When you are done with the unlock, you have a fully accessible iPhone and your AppleCare warranty remains intact.
Part 2: How Do You Use PassFab iCloud Activation Bypass Tool
The first step is to download PassFab Activation Unlocker from the official website. Once you have this set up on your system, install the software by following the simple wizard. When you have installed the software, you will use these step-by-step instructions to use this iCloud unlock tool.
Launch PassFab Activation Unlocker tool. Once you see the interface, select Remove iCloud Activation Lock.

Click the Start button to use the bypass iCloud activation tool.

Read and agree to the terms before using the program. Now, click Next.

Now, connect your iDevice using a USB cable, and let the program automatically detect it and download the jailbreak tool.

Insert a USB flash drive to burn the jailbreak environment.

Click Start. Please make sure you already have a backup of data on the flash drive because it will be formatted, and data will be lost. Then it will start the jailbreaking process.

Now, follow the guidelines on the next screen.

Once jailbreaking is done. The bypass activation lock process starts by clicking the Start button.

Click the Done button to complete the process.
Frequently Asked Questions about iCloud Bypass
Q1: What happens when you bypass iCloud?
Once you meet the activation lock, it means all data in your iPhone has been erased. When you bypass iCloud, it just help you get into your iPhone, even if you have forgotten your Apple ID credentials. Then you can restore your iPhone from backup or use it as a new.
Q2: How do I turn off the activation lock?
Go to the Settings tab on your iPhone.
Tap Your Name/Apple ID at the top of the settings page.
Click iCloud > Find my iPhone.
Please turn it off.
Provide the iCloud password when asked to continue.
Now that you have signed out of Find my iPhone, you can factory Reset your Apple device.
Q3: Will a factory reset remove the iCloud lock?
No, you cannot factory reset your iPhone without iCloud credentials in settings. But if you force to factory reset your iPhone, it will just remove all your data and leave you iCloud lock.
Q4: Is Bypass iCloud Activation Tool Legal?
Yes, these are legal if you use them on your own Apple device when your forgot your Apple ID credentials.
Conclusion
You may want to use an iCloud bypass tool for many reasons, like locked phone, phone locked to previous owner's ID, or accidentally locking the phone to some other Apple ID. In such cases, a robust and easy-to-use bypass iCloud activation tool like PassFab Activation Unlocker is your best bet. It saves a lot of time and effort while keeping your data intact. What else could we have asked for?