There are multiple reasons that could lead to you needing a restore from iCloud backup. After buying a new iOS device due to needing an upgrade or losing the old one. It is also possible that your data got corrupt and you had to delete it or maybe your data was deleted by accident, for whatever reason you would sure be thankful that you had backed up your data on iCloud earlier. We would be discussing effective steps on how to restore from iCloud or set up your iOS device from iCloud backup.
3 Methods for Performing A Restore from iCloud
There are numerous ways by which you can perform a restore from iCloud, these include:
Option 1. Restoring your iCloud backed up data onto your old device
You would need to ensure your iOS device is running the latest available iOS Version. To do this, you would need to
Access the "

Settings

" option.
Select "

General

" among the listed options.
Then tap on "

Software Update

". Instructions on how to download and install the new iOS version would be displayed if available.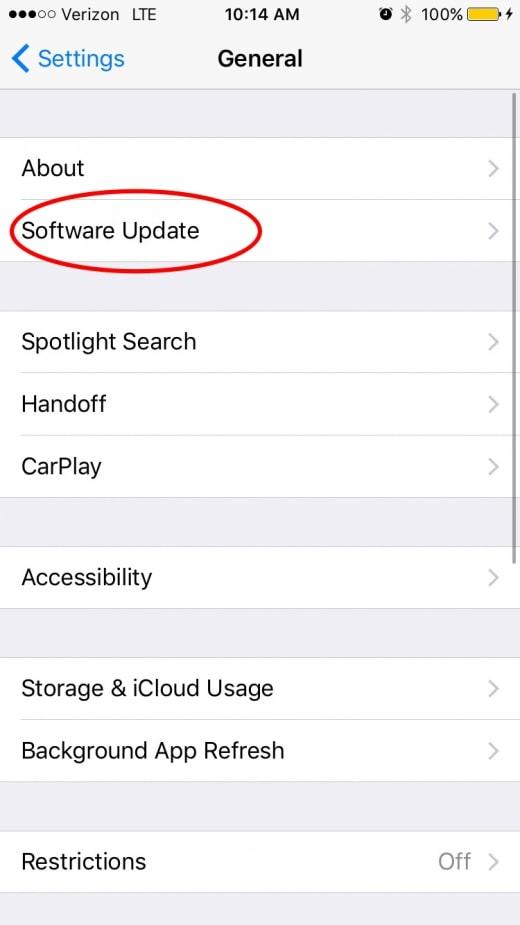 Before embarking on restoring your data it is advisable to check the details of available backup data to verify if there are recent versions or versions you wish to restore to.
1. Select the " Settings" option.
2. Select the "Username" option if it is displayed, if not move to the next step.
3. Tap on "iCloud".
4. Select the option "Storage".
5. Tap on the "Manage Storage" option.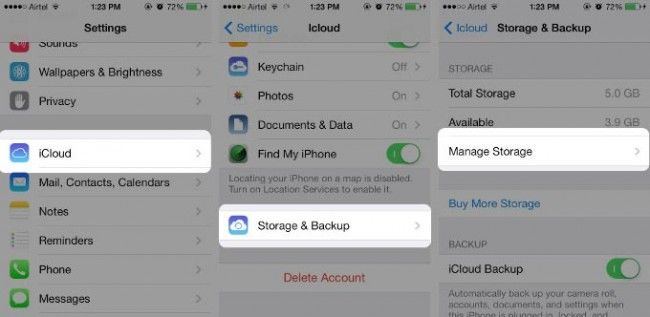 Then under backups select the device you wish to restore and the time and size of backup data would be displayed.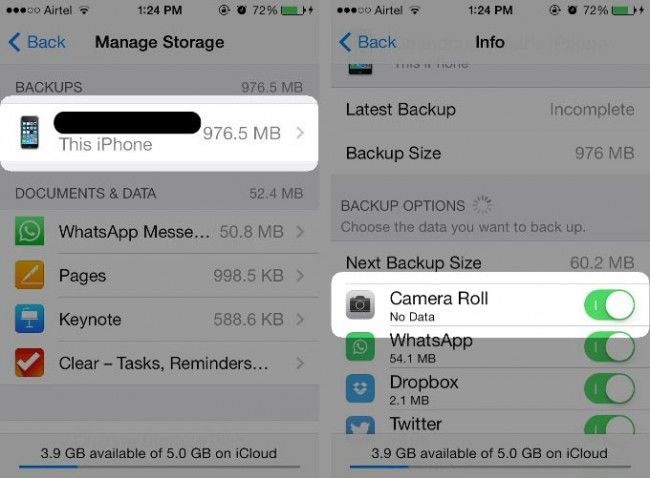 In situations where the backup version isn't of your choosing and you wish to back up the current data on your iOS device, you can perform the following steps to achieve this.
Go to "

Settings

"
Select "

iCloud

"
Tap on the "

Backup

" option
Then select "

Back Up Now

"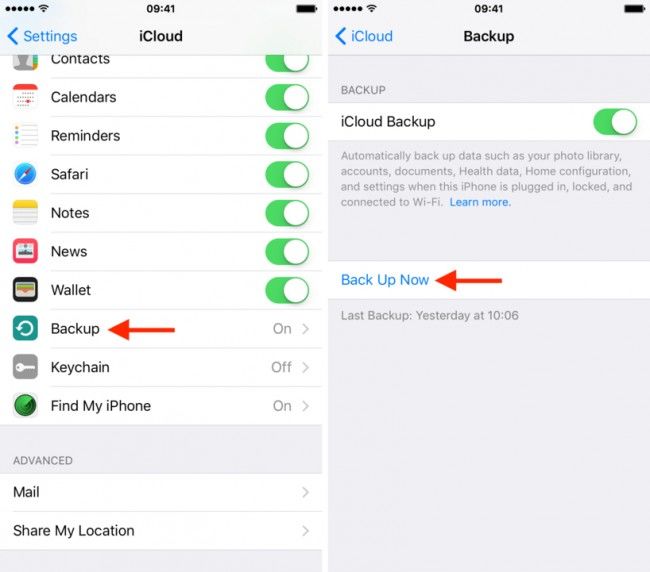 Where upon you would then need to reset your iOS device to its factory settings to perform a restore from iCloud. To perform a reset:
1. Move to "Settings".
2. Tap on "General".
3. Then "Reset".
4. Select the option "Erase All Contents and Settings".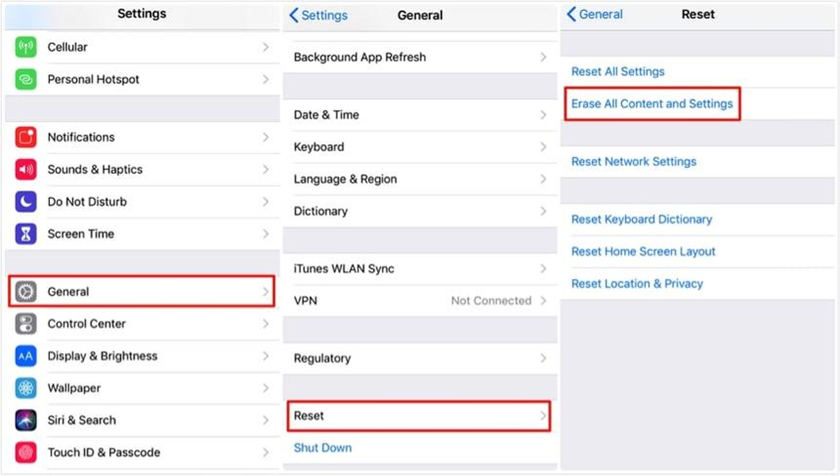 From the Apps and Data screen — Select "Restore from iCloud Backup" — and sign in to your iCloud account.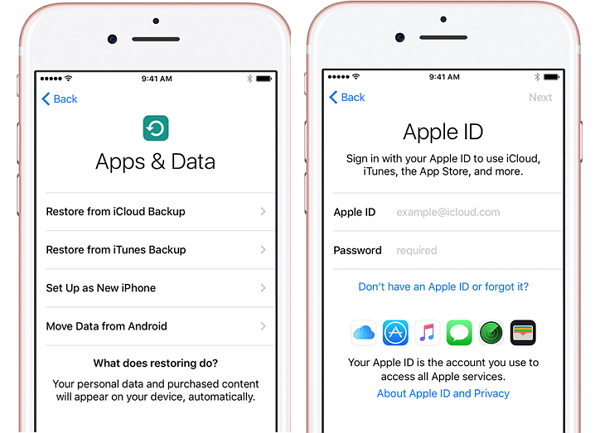 Option 2. Restoring your backed up iCloud data onto a new device
1. Switch on the iOS device.
2. On the Apps and Data screen — Select "Restore from iCloud Backup" — then proceed to sign in your iCloud account.
3. Select the "Choose Backup" option — then select the backup you wish to restore from the list of available backups in iCloud.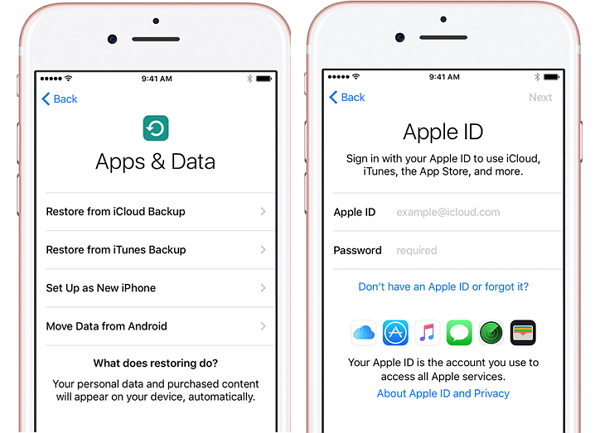 Having selected your backup data, your device should restart whereupon media contents such as apps, music, movies, etc and other contents are downloaded and your settings and accounts restored. New versions of backed up apps are downloaded in situations where the earlier versions are inaccessible for download. If you wish to make an app a priority for download, simply tap on its icon to achieve this.
All purchased contents are automatically downloaded from their respective stores except in cases such as these:
Contents are not available for country or region.
Purchases had earlier been refunded.
Purchased contents are no longer available in the store.
There is a possibility you may need to provide passwords of various iOS stores to restore their respective purchased contents.
To keep track of time and extent of downloads a progress bar is below the Home screen icons.
Upon completion of data restoration and you wish to confirm if fully restored, simply follow these steps:
Proceed to "

Settings

".
Select your "

Username

" if available but if not proceed to the next step.
Tap on the '

iCloud

" option.
Then select "

Storage

".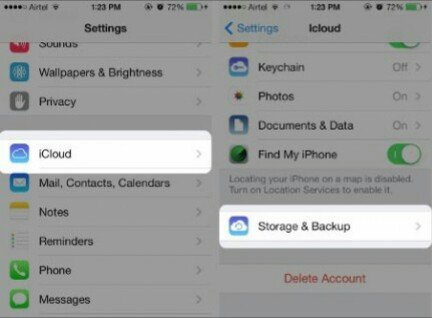 Note: The "Username" option in the settings menu will not appear on devices having iOS versions 10.2 or earlier.
Option 3. Restore from iCloud backup without Loss of data
With Your PC
1. Log in to the iCloud homepage (https://www.iCloud.com) using your Apple ID and Password from your computer system.
2. Click on the desired file you wish to access from your backup files that are displayed.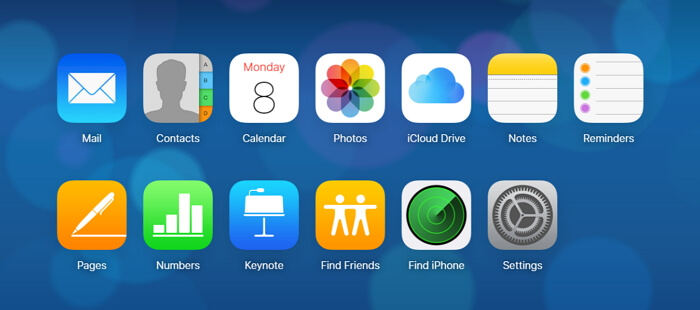 Note: Certain files are inaccessible such as Messages, Voice Memos, WhatsApp attachments and so on.
With Third-Party Apps
Various third-party apps are available for download that help restore iCloud backup without you having to lose your data. One such reliable app is the UltData, this app provides you with the option of having to access backup data without losing the current data. It is suitable when you wish to retrieve partial data rather than a full data restore. Let's say for instance you require data on a previous message or a previous contact, it's a little absurd resetting your mobile device just for this. Simply download the app and follow the steps on data restoration.
Additional Tips: How to Unlock iPhone Backup Password
Performing a restore from iCloud requires one vital information which is your iCloud backup password. Forgetting your password could mean permanent loss of backed up data. With the PassFab iPhone Backup Unlocker you no longer have to worry about forgetting your iTunes backup password. The PassFab iPhone Backup Unlocker provides you with a quick and easy password recovery using the following methods:
Brute Force Attack
Brute Force with Mask Attack
Dictionary Attack
Steps in password recovery using the PassFab iPhone Backup Unlocker
After installation, launch this iTunes backup password recovery tool, a few minutes might be required to upgrade the dictionary library.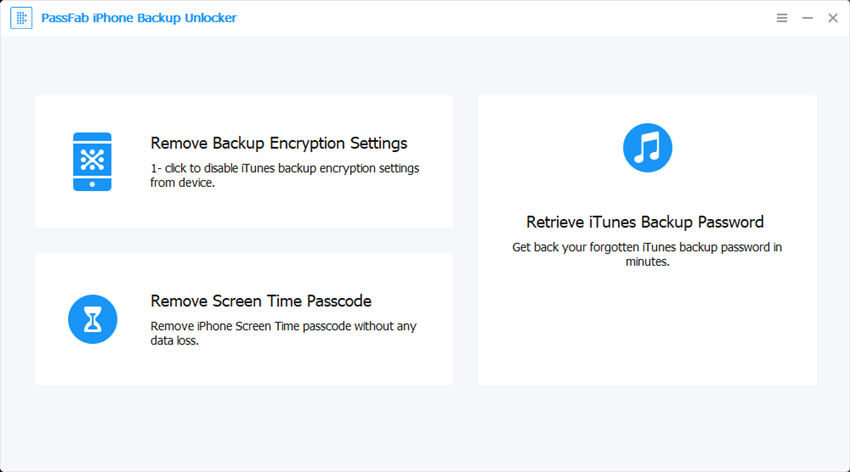 Step 1: Choose iTunes Backup file
Click on the "Retrive iTunes Backup Password" from main interface and select the required file from the list displayed.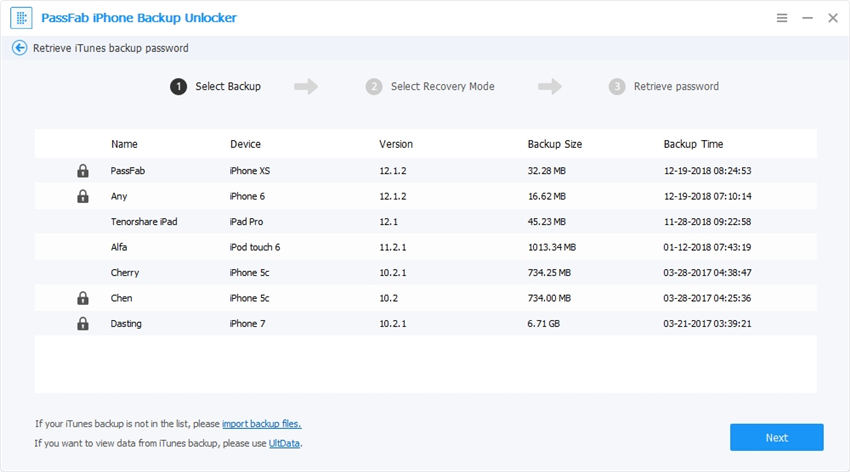 You can lead the backup file into the software with the "Import backup files" link if the list displayed doesn't contain the required encrypted file.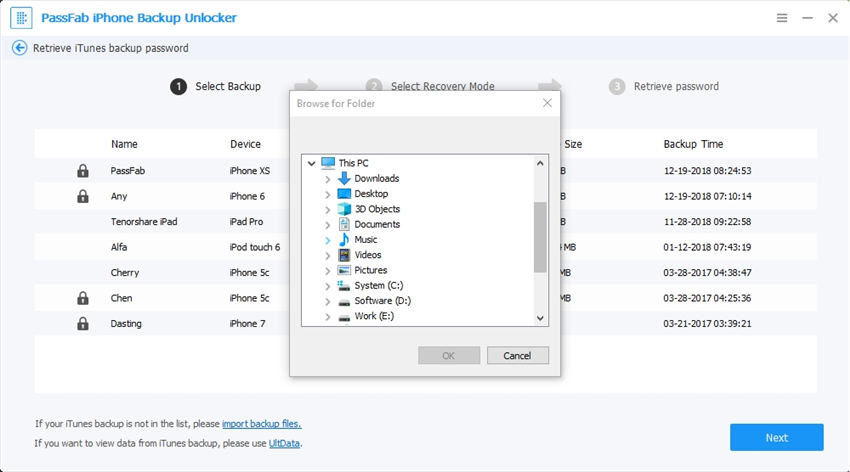 Step 2: Select Password Unlock Type
Dictionary Attack: This method tries multiple combinations of possible passwords from the provided library.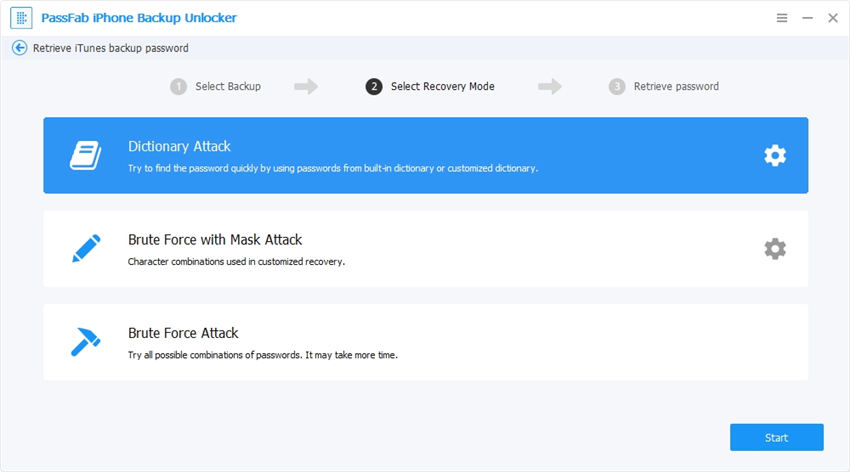 The Settings button provides you with an avenue of adding your personal dictionary library.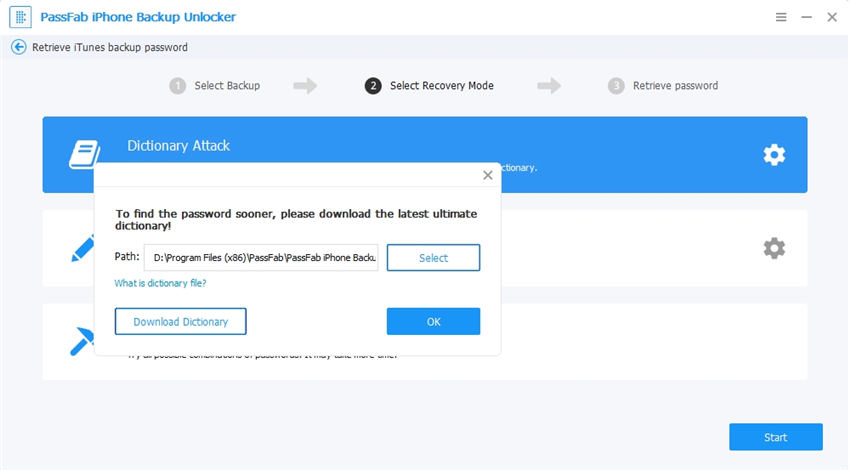 Brute-force with Mask Attack: Select this option when you have a vague recollection of the password or its features, such as Password length or certain characters.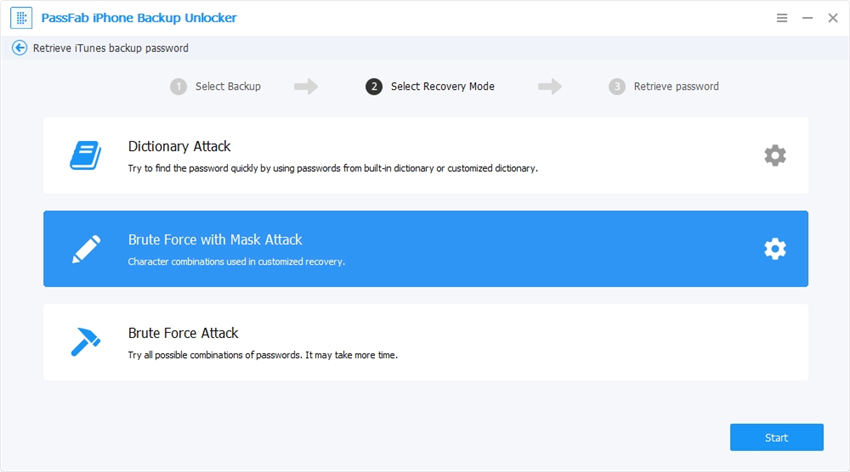 Brute-force Attack: This helps when you have completely no memory of the password, it involves running an extensive combination of various characters.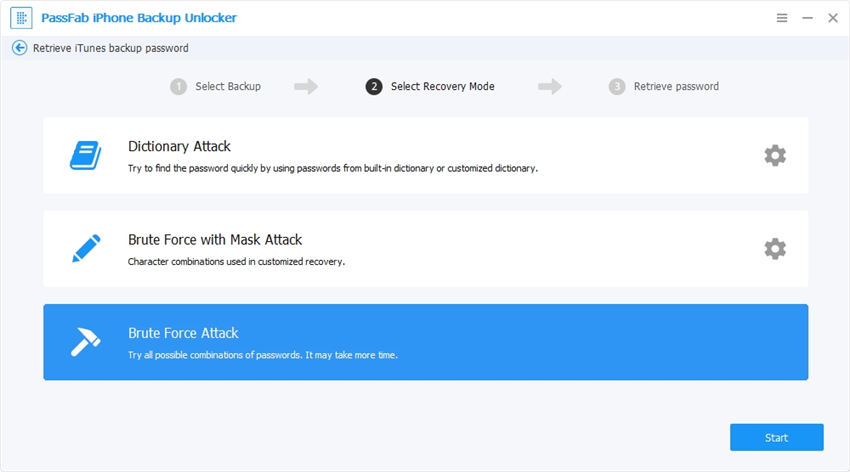 Step 3: iTunes / iPhone Backup Password Recovery
Wait patiently for the software to recover your password with the duration depending on password complexity and method chosen earlier.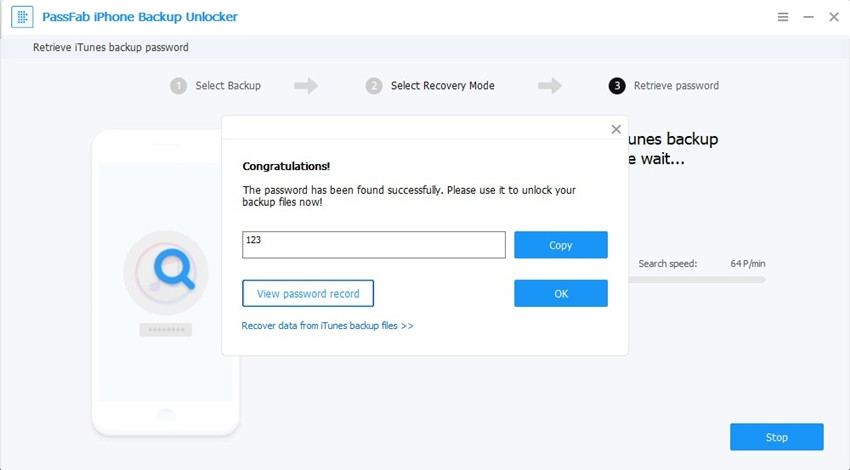 Summary
This guide on how to restore iCloud backup will not only be beneficial to iPhone users looking to restore iPhone from backup but also users of other iOS enabled devices facing a similar dilemma, regardless of iOS version. Enjoy!